Growth Hacking Your Blog: 10 Tips from the Experts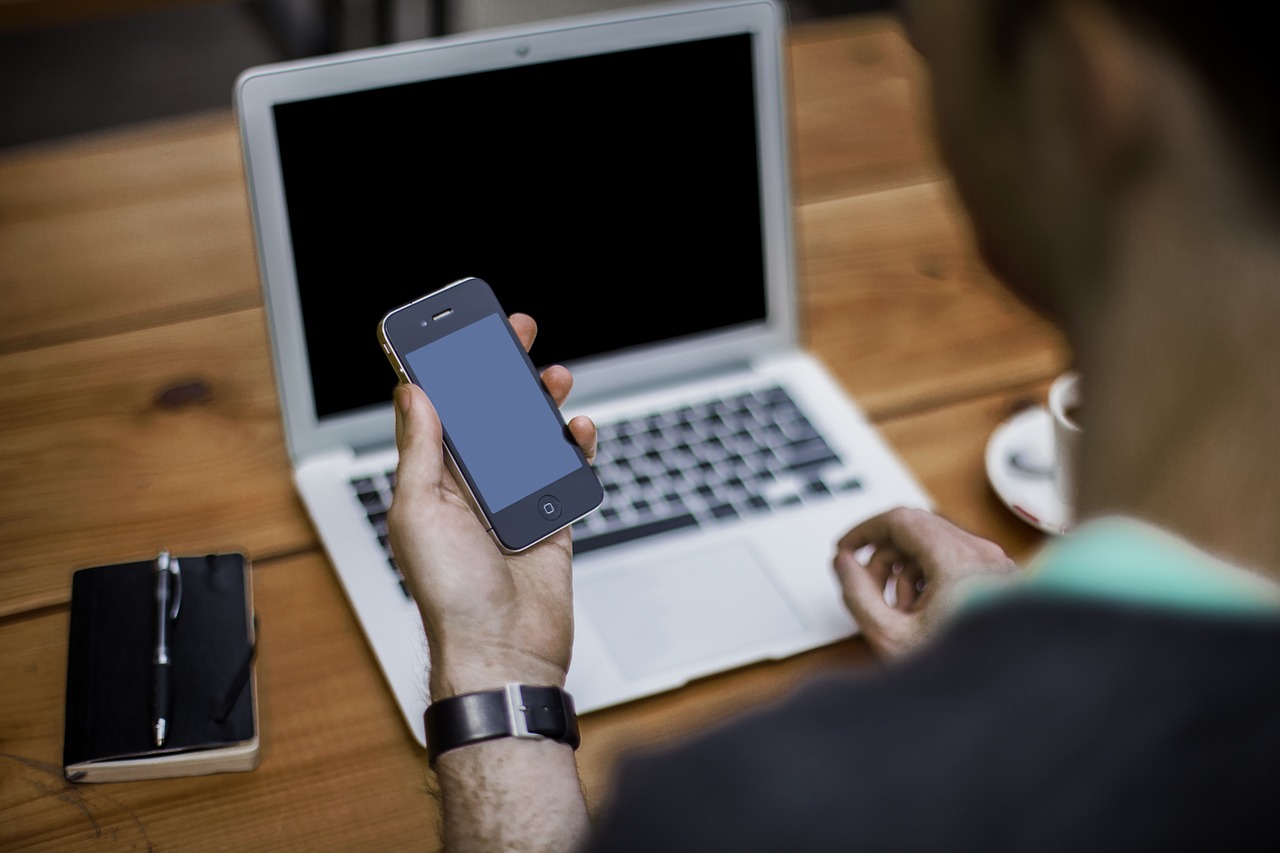 The world of blogging is massive and ever growing. People have found a thousand ways to find success and a million ways to crash and burn. What does that mean for you? Well, it means there's a lot of experts out there that have some great (and free) advice to help you grow your blog. Sifting through the countless self-proclaimed experts though takes too much time.
That's why I'm here, to bring you 10 tips for growing your blog that come from unquestioned experts in the field of blogging. You want credibility? These guys have it in spades. So, let's take a look at what today's masters of blogging are saying about the every constant need for growth in our individual blogs.
10 Tips to Grow Your Blog
These tips are pulled from the top blogging experts in today's industry. If you've ever wanted the definitive guide to building your blog, this is the place to find it.
Become an Exert Yourself by Using Data 
This tip comes from a massive and informative article by the famous Neil Patel over at Quick Sprout. Credibility is one of those things that online readers take with a grain of salt. If you really want to come across as an expert in your field, Neil recommends that you use data, and you link to your sources (like I did above).
In many of the articles over as Quick Sprout, you'll find numerous infographics and plenty of links to outside sources. If you throw out data and statistics, people are going to wonder if you're just making them up, so ensure your expertise by linking to the source where you got that data from.
Use the Skyscraper Technique to Build Traffic FAST
Brian Dean over at Backlinko made a great point about using something called The Skyscraper Technique to generate huge amounts of search traffic very quickly. In just two weeks, he was able to generate a 110% increase in his links, and he doubled the site's organic search traffic. He stands by this technique, and so should you. Here's how it works:
Find high ranking content that's worth linking to.
Absolutely destroy it with your own article on the subject
Reach out to your influencers and promote the new post like crazy.
It may seem simple, but it has worked plenty of time for Brian, and it focuses on becoming the best possible source for information on that subject. This is a great way to drive attention to your site and build a pool of readers without already having a huge network in your possession.
Create Engaging and Well-Written Posts
As an experienced blogger myself, I have an article on promoting your blog and increasing traffic over at On Blast Blog that contains a number of tips you can implement in addition to these. Among them is one that I think all of these experts would agree upon: high-quality engaging content is an absolute must.
From the headline to the invitation to comment, your post needs to be irresistible and well-written. People will stop in and stay for a while if you grab them and don't let go. How does this happen? Here are some tips:
Use normal language, don't try to wow people with SAT level vocabulary. You'll just end up frustrating and alienating most of your readers.
Always provide a takeaway or a call-to-action. Readers want to leave your blog feeling like they gained something. Value is the name of the game.
Open with a great hook or story that immediately grabs their attention.
Traffic Generation Doesn't Have to be Complicated
An interesting article by Matthew Woodward touched upon the subject of shirking the complicated promotion and traffic building concepts and instead going a simple route that focused on the people behind the numbers. While link building and promotion are vital elements, sometimes you just have to take a step back and remember who you're writing for.
Here are some tips he offered on generating traffic through a simple, but effective strategy:
Find other people in your target audience by exploring forums and social media sites. See what problems they have and create/link to your methods for solving them.
Set up a free Google Alert about your subject so you can stay in the know about what people are saying in your niche.
Matthew put it perfectly when he said "No PPC, no link building, no SEO, no media buys, no spending money, just good old fashioned human interaction."
Spend Time on Your Headlines 
This one comes to us from Yaro Starak over at Entrepreneur's Journey. He makes a good point about how beginners tend to jump right into the content and forget about the importance of a great headline. If you don't already have a large following, grabbing your reader's attention should be the first thing you do. The only way that's going to happen is by creating an awesome headline.
Here are some tips for creating the perfect headline:
"How" headline example: "How to avoid common blogging mistakes"
"Why headline example: "Why Your Blog isn't performing."
Open loop headline example: "Does Anyone Really Understand SEO?"
Context Phrasing headline example: "From the Bottom to the Top: Improving your search ranking."
Listing headline example: "The Top 10 Blogging Tips out There."
Increase Your Followers on Social Media
Brian Lang over at Blogging Wizard posted a great article that included tips on how to increase your followers on LinkedIn and other social media sites. Even if you stumble on one of your articles, if you have plenty of social media followers, you're still bound to get a lot of views. On the flipside of the equation, authors with fewer followers only get views on their featured pieces.
Here's how you can start this today:
Grow your network on LinkedIn by reaching out to influencers in your niche.
Post more about your niche and your blog on Facebook, Twitter, and other sites.
Keep these pages updated and relevant to continue building that following.
Use an Email List to Grow your Blog
A great article from Adam Connell over at Blogging Wizard talks about the importance of building an email list as a means of reaching out to and understanding your followers. He offers a number of great tips on how to build this list quickly and effectively. While the article does feature a massive number of tips, he also boils things down to a simple two-step formula:
Make it Incredibly Easy for People to Sign Up
Keep your Pitches Relevant to your audience
If you use WordPress, there are countless plugins that can help you create a simple and effective email signup box. Using this and targeting your audience with exclusive tips, newsletters, and the like will go a long way towards building your blog.
Sometimes Best Practices Aren't the Best Idea
As much as some people like to think this way, SEO is not set in stone. What works today may not work tomorrow, or it may not ever work for you. Cyrus Shepard of Moz fame has a great video/transcript where he talks about the times when it's okay to break the rules of SEO. His philosophy is based on a if it isn't broke, don't fix it mindset which is a good one to have.
For example, we know that permalinks with a defined structure and keywords tend to work best. That doesn't mean you have to go through your entire site and redo all the permalinks with 301 redirects. If your site is working, don't change anything drastically. As Cyrus says, "SEO is about discovery."
Establish and Maintain a Content Schedule
Noah Kagan makes an excellent point in his article about building 100,000 visitors in the first year of his blog. In the beginning, he was posting every five days or so, but then things started to get in the way, and suddenly he was only posting a couple times a month. When it comes to growing your blog, you need to have a set schedule that never wavers.
Every time Noah publishes a post and sends it out via email to his followers, the leads skyrocket. No matter how large or small your blog is, every time you post something and promote it, you'll see ripples in the waters of the internet. Your followers will come to expect a regular schedule and you'll need to provide it to them.
Learn to Love Entities
A major term being thrown around in the SEO world these days is "Entity Salience" and while the term may sound complicated, it's simple to understand. Bill Slawski over at SEO by the Sea boiled the concept down into a great piece that not only defines the subject, but shows how it can be used to create better content for your readers.
The concept of entities refers to real places and things in your content. The example article that Bill was talking about in his piece was on Black History, and while branching off from that was okay, they discovered that using entities would elevate the article to new heights of traffic.
They branched off of the subject and instead focused on historical sites in Baltimore and famous figures from there that exemplified that concept of "black history." The article was suddenly geared towards an optimal user experience, and not focused on making Google happy. With that approach, it soon became one of the most popular articles on the site.
Plan a Schedule Based around The Kaizen Technique
Yaro Starak over a Entrepreneur's Journey recently published an article about using a Japanese technique called "Kaizen" to build your blog and turn it into a profitable business for yourself. The overarching concept of Kaizen isn't strictly something applied to business or blogging, but Yaro was able to use its principles to break down major goals into easy to achieve daily tasks
Growing your blog may seem simple on paper, but it's quite a task, so use these four daily goals to better understand and break down your overarching goals:
Acquire New Customers – Your first task should always be to find new ways to bring people to your website and convert them into followers or paying customers.

Create New Products and Services – Every day should also be focused on creating a new value or product for your readers. If you're a business, find ways to improve upon or supersede your current offerings.

Network with other Bloggers – Create and grow your relationships with other partners in your niche. Find ways each day to help your fellow bloggers and partners.

Never Stop Learning – We should never stop growing or education. Your blog cannot grow until you do. Learn something new, and grow as a person and a business owner each day.
Final Thoughts
The internet is an endless font of information. Tips like these are all pulled from fantastic blogging resources where you can find more tips like these. Remember to write content for your readers and always keep them in mind. From there, it's all in the details. Tell me about your personal blogging tips and how you promote your content in the comments below!
Matt Banner is the author of OnBlastBlog.com?, a resource dedicated to providing easy to understand and essential tips to starting and growing a blog!
Browse all articles on the Promotion category
19 Responses to "Growth Hacking Your Blog: 10 Tips from the Experts"
Shell @ Camping With Style

I agree with most of these points, but feel there is one big omission, which is really important but often overlooked, as proven by this article.

Every article you post must have at least 1 high quality graphic or photograph associated with it. This article for example I want to pin to by "Blogging Tips" board on Pinterest, however, I can't as there is no image! This is really basic content marketing and not only does having an image mean people are more likely to share an article, but it also means people are more likely to be engaged and that their attention will be caught in the first place.

Gianfranco Filice

Hey Matt,

Great post! Being a junior in high school and trying to manage a blog that promotes my social good business, any tip can be helpful. This post is really insightful and offered me a ton of value that I will look to utilize as soon as I can. Thanks for helping me out with this post!

Lord Matt

That was a breath of fresh air. I have been seeing a lot of nonsense being preached about SEO and traffic generation latley so it is good to find something sane and logical. Most of the tips could boil down to to be consistant, interesting and informative but you expanded on that very well.

Vinay Pandit

These are great tips.

I'm just starting with my blog and I aim to connect with and help as many people as I can. I want to just throw myself out there and show people what I'm doing.

I'll use these tips to reach more people through social media and build my list to create more followers.

Thanks for posting

danhid

Hi Matt. (If I'm not mistaken) I would like to summarize your post with 3 crucials point: Contents, Social Media and Blog Fans. I believe those are very important in managing site. Honestly, sometime I feel dissappointed when posting through social media, cause less of them are not interested with the topics.

NBA

I for one, can attest that the skyscraper method works as long as the article is over 1000 words long. Google loves long articles. You will also need plenty of photos in the article, your readers love those. Doing a little bit of backlinking on your social media profiles will help these articles get indexed quickly.

Kate

Merry Christmas,
Thank you very much for your suggestions. But what to do when someone steals your article ideas, re-write them (including pictures) ?

Nasrin Akter

Hi Matt
It is the best technique of the lot but also the hardest to pull off. You need to do a lot of research to come up with such a post. And the outreach part is most crucial. You have to contact influencers in a way that they respond to your request'
thanks

Nasrin Akter

Really a awasome post. I am still struggling to make interesting article. its make a great Useful points. It is the best technique of the lot but also the hardest to pull off. You need to do a lot of research to come up with such a post.

chico

I love your explaination. But my question is : which headline is best "Now you can download this" or "how to download this"
i think 'how to' is very common these days.

Harish

Hello Matt,

I m new to blogging, i wanted to reach my blog site to maximum people. After reading such useful tips, i m sure this will definitely help me for my blogging carrier. Thanks 🙂

Matt Banner

Hey Harish,

Good luck! This is a good start, but if you're very serious, you need to work very hard, and don't give up!

Ranap Sianturi

I am still struggling to make interesting article

Matt Banner

Thanks for writing Ranap. What exactly are you struggling with?

Vivek Jain

Some recent facts and figures have shown that Facebook is the most admired social media marketing platforms for sharing and viewing things, around 20% of each single page view online taking place there and around 3.2 billion likes, shares and comments posted every day.

Pravin

Hi Matt,
It been so good with 10 Tips from the Experts, here i got more information then any other.
Thanks for the information sharing.

Matt Banner

You're welcome Pravin 🙂

Neil

Hi Matt
Useful points. I loved #2 the most. It is the best technique of the lot but also the hardest to pull off. You need to do a lot of research to come up with such a post. And the outreach part is most crucial. You have to contact influencers in a way that they respond to your request, which is hard at times. You must know how to hit the sweet spot.

By the way, if I was you, I would be promoting this post to Neil Patel, Yaro, Brian. I am sure they will share such an useful post.

Regards
Neil (Blogician.com)

Matt Banner

Hey Neil,

Thanks for the comment! I agree with you. Also, consistency/persistency is key. If they don't respond at first, give them a week or so, and then do a follow up.

Follow ups are just as important, if not more, than the initial email!
Comments are closed.