Blog Writing Project: 2008 Blogging Goals
Whether you are a student, worker or athlete, you probably know the importance of setting goals. Goals help companies and individuals to focus the energy, prioritize activities, measure performance and refine the overall strategy along the way.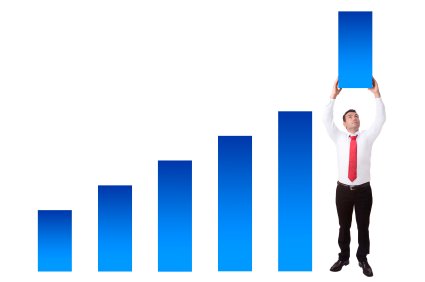 Bloggers are no exception, and that is why I decided to end this year with a group writing project focused on goals.
What do I need to do?
In order to participate you just need to write a post on your blog sharing your blogging goals for 2008 (no limits on the number of goals). Once your post is live leave a comment below with the URL.
Why should I participate?
I am pretty sure that many bloggers will have the goal of improving their blog design in 2008, therefore I contacted my friend Brian Gardner to sponsor this project.
As you probably know Brian recently released a complete family of premium WordPress themes. They come in four styles (News, Magazine, Tech and Sports), and they are perfect for bloggers aiming for a professional look.
The single user license for each revolution theme costs $99, but Brian will be offering one free theme to 3 lucky participants of the project.
Apart from the prize I will also publish a list with all the participants next week, so you should get some traffic as well.
I am not sure what my goals should look like!
Earlier this year I wrote a post titled "Blogging Strategy: Goals" where I covered the process of setting up goals. Basically I stated that goals should be measurable (else you won't be able to tell if you achieved them or not) and realistic (else you won't be motivated to achieve them).
As a blogger here are some factors that you can use to set your goals:
daily unique visitors
daily page views
RSS subscribers
number of weekly posts
average number of comments received per post
Alexa or Compete rank
Technorati rank
Google Pagerank
monthly revenues
backlinks
search engine ranking positions
popularity on social bookmarking sites (i.e. stories featured on Digg)
popularity on online communities (i.e. MyBlogLog)
Notice that these are only suggestions. You are free to get creative with your goals.
What are the deadlines?
You have until the midnight of next Sunday (December 23) to leave the URL of your post on the comments below.
I will publish the final list of participants and declare the winners on the following Wednesday, December 26.
Good luck to everyone, and I am looking forward to see your blogging goals for 2008!
Browse all articles on the Blog Projects category
114 Responses to "Blog Writing Project: 2008 Blogging Goals"
Bilingual Blogger

I didn't get my submission in on time to participate in this contest but that's OK. It was a good reminder and motivation for me to set my goals for 2008. Here are my goals for the new year:

Develop two new topic areas at my blog. (I already know what they are.)
Maintain blogging pace of posting at least 5 days a week.
Figure out how to use Technorati and find a way to get them to start properly indexing my blog.
Become active in at least two, possibly three, social networking/bookmarking sites.
Podcast at least 40 new episodes of my current program.
Launch one, possibly two, new podcasts related to my current one. (Ideas already in development.)
Reach 1000 subscribers.
Generate more comments on the blog.
Post at least 5 comments a week on different people's blogs focusing on the same niche as mine.
Seek out opportunities to guest blog or actively contribute in some way to other people's blogs via guest posts. Do at least six of these in 2008.
Identify and reach out to specific, relevant prospective sponsors interested in reaching readers of my blog.

Thanks for reading this far. This is really for me. Writing things down makes me more accountable.

Good luck to everyone participating in the contest!!

Linda Lauer
Emma
Dave

Even if I do not win anything, this challenge was a good "kick in the pants" to set some goals. Now that they are out there on the web for the world to see it gives me more incentive to achieve them even more.

Wynn Currie
Madhur Kapoor
Aaron Stroud

You've got quite the response to your writing contest. I just finished my new year's resolutions for my blog.

Writing Nag

Thanks for the motivation to set goals! Here's mine for 2008.

Vincent Chow

Those WordPress themes might not be too useful to me, but I guess I would join the fun. My entry:

Pearl
Collin LaHay

Here is my entry:

Domtan

Daniel, great contest you're hosting.

Link:

Blog Contest Central

Hi there,

Here's my entry for the Group writing contest. My Blogging Goals for 2008 for Blog Contest Central.

Matthew

Heres my entry and goals

Thanks for this 🙂

Carol

Great project idea! I am enjoying the chance to check out the different blog sites.

Thanks for the opportunity. Here's my entry:

http://blog.concholakeaz.com/?p=114

Carol
ConchoLakeAZ.com

Aseem Kishore
Mohsin

Daniel, here's my motivational contribution:

Global Warming Hub
Romance Tracker

Here's an entry from Romance Tracker, thanks!

Lillie Ammann

Thanks for hosting this project. My post is up at

Planet Apex
terra
Dan Cole

Well here are my 2008 goals…

Fashion By Jenni

I came across this post and it inspired me to organize my thoughts for my blog about unique fashion. I'm really glad I did this, because now I can aim for certain goals instead of trying to accomplish numerous things and in process accomplish nothing, because there are so many. Check out the post at

Steve Nguyen – BeyondBehaviors.Com

Beyond Behaviors Blogging Goals for 2008 –

Dee

Nice project…I started my blog early this month, and after reading through your project, I figured it would be a good one to join in on.

It has forced me to write down some goals, put them out in the open, and hold myself accountable for the results.

Here is the link!

Xue

Oops! I forgot to insert the address. Sorry. Here it is:

Xue

Hi, I'm in too! It's good to have this kind of writing project. Without this I maybe never haven't thought about these things. So thank you!

My blog is in Finnish, but here are my goals:

Jake Bouma

Hey, thanks for the invitation to participate. Here's my post:

Blogging goals 2008 » JakeBouma.com

Rishi

Hi Daniel,
Great idea for a group writing project.

Here is my entry BTW…
Comments are closed.