Five Sure-Fire Ways to Come Up With Great Ideas for Your Blog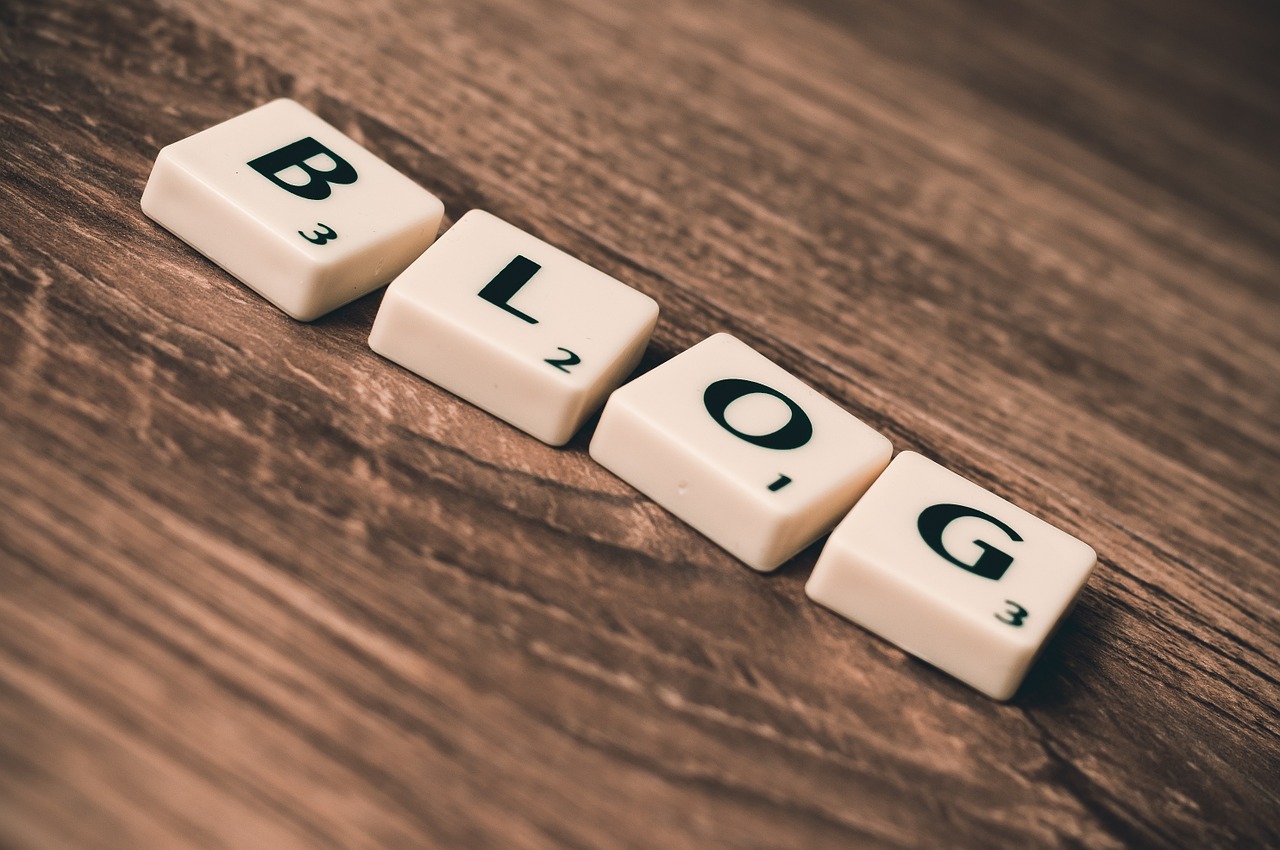 Do you struggle to come up with ideas for your blog?
Most bloggers do – at least from time to time.
You might have had loads of ideas when you started out, but if you've been blogging for several months (or even several years), it can be tough to come up with fresh inspiration.
And if you are in the first few weeks of your blogging journey, you may feel that your ideas aren't very original, or you might have used up all your best ones already.
Here's how you can come up with plenty of great ideas for your blog, whenever you want. Give one of these five techniques a try this week.
#1: Read Plenty of Other Blogs in Your Niche
Hopefully you're already reading other blogs on your topic. It's a great way to start forming connections with other bloggers, it helps you learn more about your subject, and (most importantly!) you're probably really interested in your niche so you'll get a lot out of reading blogs within in.
When you're reading your favourite blogs, though, don't just read the posts: read the comments too. Look for the questions readers ask, or the things they respond to most strongly in a post. Comments can be a goldmine of ideas.
If you've been around the blogosphere for a while, you may have a handful of tried-and-tested blogs that you read – and it could be a while since you've tried anything new. Shake things up a bit by finding a new blog to try every week (if you love it, add it to your regular reads).
#2: Set Aside Time to Brainstorm
Do you always rush to come up with an idea whenever you need to write a post? Or do you keep a "bank" of ideas that you can draw on whenever you need one?
It's good practice to come up with a bunch of ideas at once, during dedicated brainstorming time. Once you've listed five or ten ideas, you'll often find that it's easier to come up with more – it's as though you switch your brain into idea-generating mode.
When you're brainstorming, don't pre-judge your ideas. Don't tell yourself that something is "stupid" or "too hard" or "unoriginal" – just write it down. You might find that it later sparks a much better idea … or you might realise it wasn't so bad after all.
#3: Use Prompts or Objects to Spark Ideas
This isn't a technique I see being discussed much in the blogging world (though it's quite common in creative writing, which I also have a strong interest in).
You can do this when you need an idea in a hurry, or as a warm-up to a brainstorming session. Simply look around the room you're in and choose an object. For instance, on my desk, I can see the following:
My landline phone
A security device I use for online banking
Lots of bits of paper (I need to tidy up…)
A camera
A Kindle fire
A pair of scissors
A glass of water
A Duplo figure (my toddler came in earlier!)
Jeff Walker's new book Launch
Any of these could spark an idea or several. For instance:
The pair of scissors makes me think about the importance of cutting out words when you edit your blog posts.
The Kindle Fire reminds me that I want to write some e-reader reviews at some point.
The glass of water has associations like "refreshing" – for instance, I could write a post along the lines of "Three Ways to Make Your Blog a Refreshing Oasis in a Desert of Boring Posts"
See how it works? This is a fun and easy technique that can help you make new connections and spark ideas that you wouldn't have otherwise thought of. You could do it wherever you blog – on your sofa, in a coffee shop, in a library, etc.
#4: Choose a Headline to "Twist"
Great blog post titles are rarely totally unique. They often follow a tried-and-tested pattern, and the title of a post you read may well have been inspired by someone else's post.
It's fine to use other people's titles as a basic structure for your own; just "twist" them to change the topic (and other aspects, e.g. number of list items if it's a list post) to suit you.
For instance, if you took the headline for this post, here are three ways you might "twist" it:
Five Sure-Fire Ways to Come Up With Great Ideas for Your Blog
Variation #1: Eight Sure-Fire Ways to Come Up With Great Characters for Your Novel (creative writing blog)
Variation #2: Ten Easy Ways to Find Great Guests for Your Podcast (online marketing blog)
Variation #3: Five Simple and Creative Ways to Entertain Your Kids This Summer (parenting blog)
The first doesn't change the title much, and the third goes quite a distance from it – you can stick quite closely to the original, or simply use it as the initial inspiration.
#5: Ask Your Readers What THEY Want
This one obviously won't work well if your current readership numbers in the single digits, but once you get up to 50 or so regular readers, you can definitely give it a try.
Either ask readers to comment or email with requests for posts on particular topics, or (even better) run a survey to find out what your readers would like to see on your blog. Some readers will feel too shy to comment, but will be happy to check boxes on an anonymous survey – and they may even write in their own ideas.
Some of your most popular posts may well come straight from ideas suggested by readers (either in a comment or survey, or from a conversation you've had by email). Plus, if you name and link to the reader who inspired the post, that could turn them into a loyal fan!
Which of these five techniques will you try this week? Or do you have another brilliant way to come up with ideas? Let us know in the comments.
Browse all articles on the General category
14 Responses to "Five Sure-Fire Ways to Come Up With Great Ideas for Your Blog"
Mark

We don't have our new site up and running yet, but we are thinking of having a news or blog section. My only concern was not having enough content to write. I hope these tips will help thanks for the post.

Kerry Russell

Hi Ali.

You've shared some great tips in todays post. Thank you!

I know keyword research doesn't appeal to everyone, but whenever I'm stuck for ideas, I run my base keywords through WordTracker to find out what my target audience are actively looking for, alongside the exact words they are using to find it.

9 times out of 10 I'll come away with several new blog post ideas, and it's a great way to get those creative juices following before a brainstorming session.

Now that my email list is growing, I'll definitely give tip #5 a try and ask my audience what THEY are currently struggling with.

Thank you once again.
Kerry

Robert

Thanks for the tips, We have just started to blog on our website, but at the moment our content is lacking in substance. These tips will really help us thanks, looks like my Monday is to go off and read other blogs.

Farooq Marwat

Nice sharing and I personally like the Headline "Twist"
But what is SEO friendly? A n Number such as "8" or alphabet "Eight" in the post title?

Steve V

Very good list and helpful. I always struggle when it comes to writing new posts this will come in handy!

Tanaka Ikiru

I'm struggling to come up with new blog post ideas every week, so this list was extremely helpful. Thanks!

Kevin Duncan

Hey Ali,

Awesome list of tips. Tip #1, reading other blogs, is definitely the one which works best for me.

There are so many great blogs out there, it's nearly impossible to read for more than 10 minutes without thinking, "Hey…I could write about THIS or THAT!"

One tip I would add: Read your own archives!

If you have blogged for any length of time, you have quite the back catalog. Reading your old posts could spark inspiration any number of ways. You could see a point you made which warrants further discussion. You could write a follow-up to a post. You could find an outdated post and choose to revamp it.

And so on and so on.

Keep up the great work, Ali.

Jay Dee – SexWithinMarriage.com

The last few surveys I did, I asked "Is there a topic yous like to see a survey on?" It has worked very well. I just went through the responses yesterday and have 30 new post topics.

Maadhav Saxena

Hey, great one, buddy! Reading does help a lot in generating a lot of ideas. what I do lack is that I sometimes fail to write them down. Noting them and brainstorming at the same time helps a lot!
And your tips were helpful as well. Thank for noting them down a single page! Bookmarking this artcile! 🙂

Shahzad Saeed

Ali,
Nowadays, I plan all the blog posts ahead of the month, and start brainstorming the post ideas.

What I am trying to do is to write 2-3 posts a day and schedule the posts using editorial calendar plugin.
Thanks for the share

Jane

Just like our body needs food, our brain needs fodder to be productive too. Reading helps in this context and reading industry blogs not only helps with that but also helps in keeping up with what's going on in the niche.

I'll add "Reading and commenting" on relevant blogs. I personally find that I get a lot of blog post ideas when I read other blogs and leave comments. When I am expressing my opinion on a topic (like this one) I usually get one or more blog post ideas that I can develop and publish on my own blog.

So whenever I am reading and commenting on blogs, I have Evernote open so I can jot down the ideas I get on the way.

Thanks for the nice tips Ali 🙂

Ryan Biddulph

Hi Ali,

Super smart list here. Meditating and simply recounting my experiences work best for me.

Meditating helps me release blocks to creativity. We have access to so many brilliant ideas, that we can pick out of the ethers at any time, yet limiting beliefs and blocks prevent us from being prolific.

Sitting in quiet helps you observe your limiting beliefs. Almost like a movie.

Example; the other day I felt a little writer's block coming on, but I watch the idea that "I can't find a blog post idea" come, and go. Then I observed my day. Here in Fiji, I've learned many fun blogging lessons from the locals, so I decided to publish my latest post on this topic.

Meditating is my #1 blog post creator. Sitting in a quiet room does wonders for me.

As for experiences, we each have hundreds of experiences each day. The secret lies in recounting them, and linking the experience to your niche of choice. For me that's blogging from paradise, so I form a direct correlation to BFP from any of my day to day experiences.

This linking to experiences approach becomes easier with practice, so record instances throughout your day, to become more adept at recalling circumstances, writing about them, and then relating them to your niche.

Thanks Ali, fab post here.

I'll tweet it soon.

Have a great weekend.

Ryan

Frederico

Thanks for sharing your ideas. I would like to create my own blog but sometimes I feel afraid just because I'm a English learning, so I think that eventual mistakes on my writing could disturb the content and my professional informations. Do you agree?
Best,
Frederico
(from Brazil)

Renard Moreau

[ Smiles ] Asking my readers what they want works for me.

Thank you for the great tips!
Comments are closed.