Got Questions? Fire Away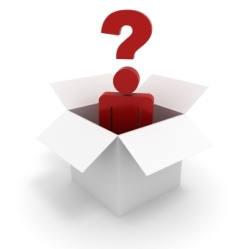 As you guys know every Friday I like to answer to a reader question. I was checking my backlog of questions today, and it was empty, so it's time to get some new questions on the bag.
You may ask anything you want (e.g., about blogging, SEO, affiliate marketing, and even personal stuff), and I'll try to answer to every single question on the following Fridays (I'll tackle them in the same order they arrive).
All you need to do is to leave a comment below with your question, so fire away!
Browse all articles on the Q & A category
50 Responses to "Got Questions? Fire Away"
Sharninder Khera

Hi Daniel,

I have a tech tutorials blog and would want to make working on it my full time job. My question is when (and how) should I decide to do this ? The blog makes me about 1/12th of my income right now so what should be the level when I decide that I should leave my current job and work on the blog only and grow that ?

Sandy Carlson

Hi! My blog is pretty new, inception 8/10. I have two problems I hope you can help me with. First, I get a lot of spam. What is the easiest way to fix this. My blog is a WordPress Blog. Secondly, I have been fortunate to have received a lot of positive comments, however, I feel this may actually be the spam. That is, they leave a good comment, I of course want to let it be posted, and when I look back to see how it shows on my blog it reflects their business name which can be linked into from my site. Free advertising for the commenter? I want my blog to grow but how to I better judge when it is okay to post a comment and when should I delete? I'm beginning to feel a bit naive here. Much thanks for the help! Sandy

OneBlogTips

Hi,

i want to a really simple question.

How many backlinks should i make in a day if i want to get PR2 in next PR update(approximately 3 months)?

second question, can you explain further about sandboxed from google

that all..thanks

Kaitlin

I'd like to start a blog, but choosing a domain name is so important, and often quite difficult.

I thought of a great blog name, but the .com is already taken by a pizza business. For clarity's sake, let's say the domain is BigSlice.com, and I want to start a blog that has nothing to do with pizza (a lifestyle blog) that's called "Big Slice." My question is two-fold:

1. Would you ever buy a domain like BigSliceBlog.com if BigSlice.com isn't available, or would you give up on the name?
2. Is trademark status something all would-be bloggers should look into? Let's say "Big Slice Pizza" is a registered trademark. By creating a lifestyle blog called "Big Slice," am I opening myself up to any trademark infringement issues?

Web Marketing Tips

yes would love to get your review'on this daniel.

This will be really interesting.

Dave@ best man speeches

Hi Jack,

Do you find you get more pageviews to list-based articles or do your posts get a consistent amount of traffic?

regards
Dave

Jack Cola

Hi Dave,

I found my best posts are about a topic that has absolutely no competition and a keyword that has only 3.4 million results in google

For example, I have written a post on my personal website about a scam, and that is my best performing article in terms of traffic and comments, and its just my honest opinion about it.

For a post to do well, I believe it has to be accurate, easy to read (eg good use of headings, subheadings and titles), be exactly what the reader is looking for, and unique. So it doesn't really matter if its a list or an essay – if its what the reader is after, they'll read it.

Like I said in my comment above, if its to long, people will get turned off it as people like to find information quickly and easily.

To sum up my answer to your question – it really depends on the content and how good it is.

Henry

Hi Daniel,
I subscribe to your newsletter and it is very helpful. Keep it up!

I have a question that's been frustrating me. I noticed sometimes, I don't do anything different on my blog but a keyword suddenly gives 1 or 2 posts a lot of hits. Suddenly, my blog has 2000 more unique views per day than it used to! Then just as suddenly, 3 weeks or a month later, it goes back to normal. Can you tell me why this happens? Are there ways to capture and sustain this increased traffic?

Thank you very much.

Web Marketing Tips

have you noticed source of visitors ??

Carolina

Thank you so much for your reply! I'll try all the tactics you've suggested right away.

Much appreciated

Carolina

Destination Infinity

There are two ways to approach writing an article about a particular topic – One is to write a long article covering all the sub-topics in a single page, another is to write shorter articles about each sub-topic. Which approach do you think is better?

Jack Cola

To me, that really depends on what you like doing and how you post on your blog already.

Writing long posts have the chance of people linking to it on their sites, however, it also turns people off reading it because it's too long. Make sure you break it up in clear headings if you write long posts.

Writing shorter posts can be a bit more of a risk, but again, it depends on your blog niche. However, with writing shorter posts, you can always have a master page that links to all your shorter posts and people will link to that masterpage.

Web Marketing Tips

i would suggest if you manage to keepthe momentum going on than go for sub topic wise.

Destination Infinity

How to check if the images of my website/blog has been indexed by search engines? And what is the best method you suggest to make sure that all the images are indexed by search engines? (In the context of wordpress blog)

Jack Cola

Hi Destination Infinity,

To check if your images have been index by search engines, simple go to google images and type (without quotes) "site:yourdomain.com"

This will show all images on your URL that have been indexed.

To make sure your images are indexed, make sure you include the alt and titles tags as a minimum. Having the height and width attributes included will help and also speed the loading of your page a little – but since most people have a fast connection now, you won't really noticed the speed difference.

Destination Infinity

My question is: If a blog/ website has linked to a particular page of my blog, is it ok with search engines if I link it back from the same page/ another page from my blog? Or should I not link it back at all (as search engines may consider it as link exchange)?

Destination Infinity

Michelle Minch, Moving Mountains Design

Trackbacks and Pingbacks Question: Should I approve trackbacks & pingbacks? Do allowing trackbacks and pingbacks help SEO or add value to my blog/website?

Thanks in advance!

Nhoe

i've been guerilla blogging eversince, a blog with no niche.
have you heard of it? what can you tell me about this?

Web Marketing Tips

if you are earning and making good money than there is no problem.

Edgar

Can you talk about Paid Subscription? Do you own any membership sites?

I had my boxing website for several years with lots of readers just now I have decided to covert it to a paid subscription. I going to charge $5.95 a month and wanted any tips you suggestions before I go live.

Thanks

Edgar

Web Marketing Tips

just make sure that your visitors are ready to pay.

And keep open the free option. Simply add paid options with few quality service.

Carolina

Hi Daniel,

I have tried all the social networking bookmarks and communities to get my followers up, but I don't seem to get more than 20 or 30 views per day, and almost zero comments.

Any suggestions on how I can improve?

I'm new to blogging as I set up my site less than a month ago. Any help is greatly appreciated.

BTW, thanks for all the tips. I love your blog

Carolina

Web Marketing Tips

if you want to get the comments than i will suggest you that you should start adding comments to other blogs on your niche.

Be active and provide useful comments.

Mayur

Hi Jack,

How long does it take for a new web site that posts 2 to 3 SEO articles each day to finally get some organic traffic? Considering that the site and xml sitemap has already been submitted to leading search engines?

Is number of pages viewed or simply page views equals to the number of banner ad impressions? Because my Aw Stats shows higher number than the ad networks i work with. Google Analytics shows even lower numbers, or does GA and ad networks count only uniques at a larger time interval?

What are some smart ways or ideas to write unique content on a blog, like where to find currently trending topics on internet that can yield high organic traffic if we happen to write about it first? I see many blogs does this but i am afraid it might be called as stealing content? So any advice on that?

I hope this is not much.

Trevor Watkinson

Hi Daniel,

I'm a Sales Manager in the cellphone industry. I am in the process of setting up a personal wordpress website where I intend to provide solutions to common problems faced by new cellphone owners.

The site will also be used to give public thanks to those people who choose to do business with me.

What type of layout / design you think would work best for my site and where would be the best place to get a custom theme created at a reasonable cost (i.e. – less than $500).

Web Marketing Tips

why don't you try thesis theme and with that you can hire anyone who can build custom theme. Thesis is very good with the point of view of SEO.

Sohail

So here is my question
"What will you do differently to compete in an already crowded niche"

Jack Cola

Hi Sohail,
That really depends on what niche you are in, and what you aims are. But ultimately, you need to do something that is unique, that the other blogs don't already do.

For example, sell a product, your service, have an online community such as a forum, provide Q&A's

To get better idea's from us, you need to provide us with more information.

Web Marketing Tips

be'consistent in providing useful and great content and I am sure you be able to get the successs.

But believe me this one is time consuming.

Mike @ Blog Success Resource

Daniel,

what is the best way to links your site and blogs the right way? What works for you? Thank you and looking forward to it as I always have loved your Q&A posts!

jason

Daniel,

I know that blogging can be rather time-consuming profession, but when you have the spare time, where is your favorite foreign destination to visit?

Web Marketing Tips

yeah would love to know your favourote destination.

Try India if want to look for traditional and heritage world.

Jack Bennett | 32000 days

Do you think that our niche of interest should determine our posting frequency (i.e. calibrating it to "expectations" in that area) or should we decide that based on intrinsic factors?

What's your view on minimum / maximum posting frequency for a one-person blog?

Jack Cola

Hi Jack,
I think it does. For example, if you blog about tech news, then you would want to be blogging every day to keep up with things. However, if you blog about bushwalking experiences, then maybe one post a week would be sufficient.

I see that there are two types of Blogs. The first blog is where people subscribe to and follow the posts you write, and the second type of blog is a blog that people don't really follow but get that one page of useful information.

So if you write of a bushwalk in a particular location, people will search for that place, read your blog and get information about that particular bushwalking place. Most probably, they will leave and never come back, unless you have other posts and places they are interested in.

Jack Bennett | 32000 days

Thanks – your reply makes a lot of sense.
I appreciate it!
-Jack

blogmagis

hi daniel, i am one of your subscriber. i have trouble with feedburner system in my blog. So, i decided to removed my feedburner witihn 30 days as feedburner's rules. After that reburner again with same blog url. The result is "Received HTTP error: "Feed not found error: FeedBurner cannot locate this feed URI." while fetching source feed."

I am trying to follow Confirm its validity now as the feedburner instruction, but nothing happen.

I am searching the solution in Google included forum feedburner but the solution doesn't satisfied me.

As u know so many many blogger have with same problem with me.

Please, help us with your knowledge to solve this problem.

Sorry if my english not good enough.

Thx before.

Kang Yudiono

Where we should put image on posts? I see you put an image at right position, and sometimes you put at center.

Web Marketing Tips

well thats depend on your ads.

Simply give preference to your ads and after pictures.

But yeah content should be top priority. Just add killing title.

Himanshu Chanda

Hi Daniel,

One pressing question (I did search the web but didn't get a right answer).

Many suggest that for a niche site if the Exact keyword has high searches but low results its good to get in (for ex. "black cat food"). But in reality the end user will search in a broad way; that is he will search the same key phrase without quotes. Than will blackcatfood.net or org make its way to the top of SERPs when there's enough SEO for black cat or cat food as phrases.

Hope my question was clear. Thanks for sharing your insight.

Bil Yann

Hi Daniel,

How many hours do you spend working on your blog everyday?
I am a new blogger and I am having trouble to set a schedule for my blog

Jack Cola

Hi Bill,
Without knowing what your situation is – ie do you work full time, study etc its hard to give an answer that suits you for how many hours you should put into it.

I suggest creating a schedule around when you don't have your other commitments to work on your blog.

For example, if you work during the week, you can do all your blogging on the weekend – schedule 5 or more posts for the week. Then for say an hour, respond to comments, emails that you receive from those blog posts.

The first step to take is to outline when you have free and can work on your blog, and then schedule the different tasks that you may have: writing posts, responding to readers comments, site tweaking, posting on other blogs etc.

Bil Yann

Thank you very much Jack for your advice. I will definitely set some time to work on my blog

Jack Cola

Your welcome Bill. If you have any further questions, please contact me jack [-at-] createasuccessfulblog.com

Web Marketing Tips

in the begining just keep a schedule and try to follow the consistency on your posting.

This is quite important for the long run growth.

Joe

I'd like to setup a classifieds website for a fairly large community. The community actually had one but the person running it moved away and shut down the site. People keep asking for a new one so I think it'll be a good opportunity.

My question is how can I fully monetize the opportunity. I was thinking of charging local businesses to place small ads on the site similar to your sponsors section. Any other thoughts?

Thanks!
Joe

Jack Cola

Hi Joe,
It really depends on what sort of business model you want to take.

For example, you can take an approach where people have to pay a membership to posts ads, or list for free and pay when someone buys it (or the buyer as to pay the listing fee), listings are free and sellers can purchase longer listings, front page listings, bolded listings.

Or you can take, like you said get people to list the products for free, and just sell sponsored listings, or ads.

I suggest to take a look at existing online classifieds and see what approach they take and find one that suits best for your audience.

Joe

Thanks for your reply! I was concerned with charging to buy/sell because of the many free alternatives out there. I do like the idea of charging a small fee to have 'premium' listings though. I'll just have to find a classifieds product/service that offers these options. If anyone has seen these or can suggest one let me know.

Thanks again!
Joe

Lye Kuek Hin

Hi Daniel,

You have been blogging since 2006. How do you actually keep your motivation at a consistently high level to maintain your blog? Thanks

Lye

Jack Cola

Hi Lye,
I find that my motivation from blogging comes from my readers and subscribers. I know that people are following what I say, and that makes me want to provide them with more information.

Regina

Hi, Daniel. I have been blogging for one year in English and now I decided to start a new endeavor in Portuguese. I am finding several small obstacles – learning enough CSS to translate buttons and other features, discovering what monetizing strategies work better in Brazil and Portugal, identifying what language and topics work for a very different audience and an underdeveloped blogosphere environment. Any tips that might help me?
Thanks!
Regina
Comments are closed.