Google Will Penalize Sites Accused of Copyright Infringement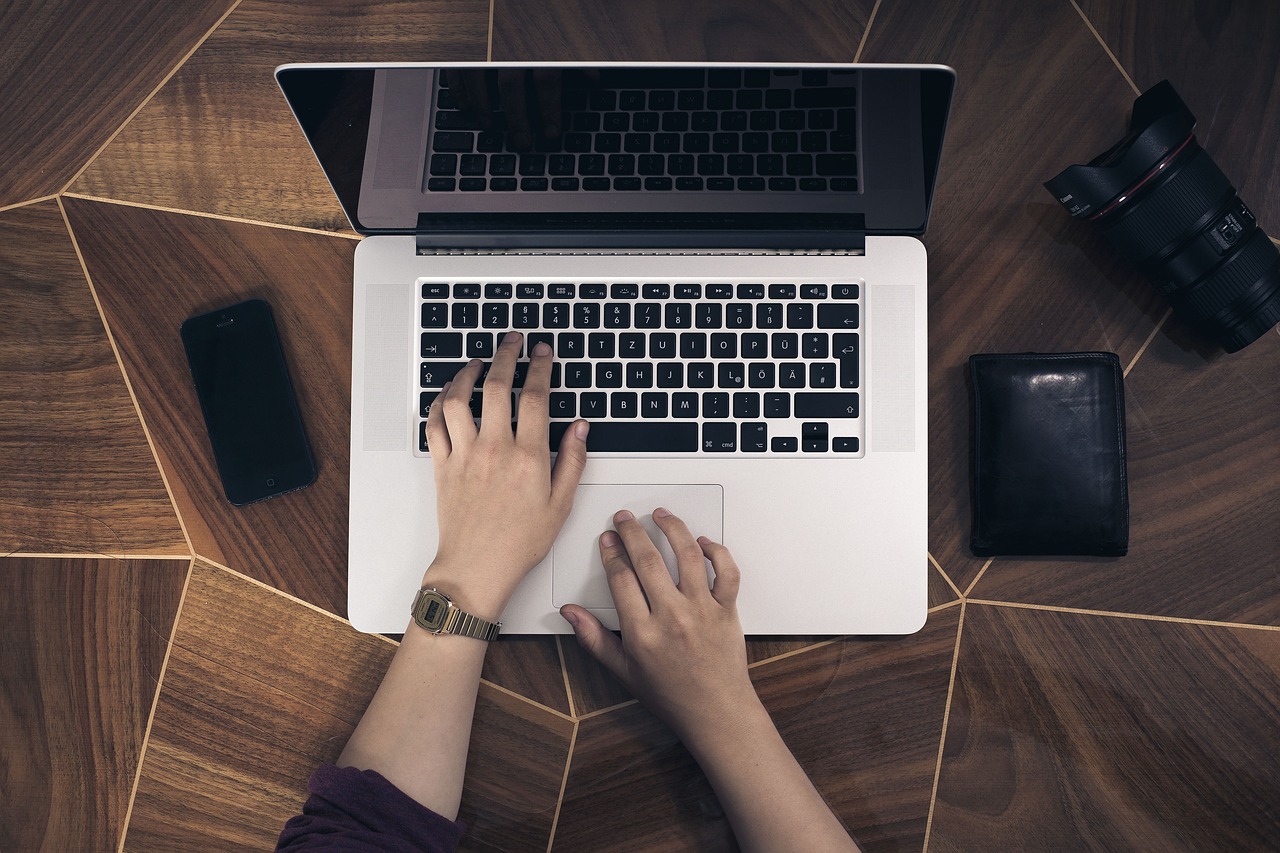 Google announced last week that it will start penalizing websites that violate copyrights on a consistent basis. In other words, if a certain website is found to be violating copyrights of other people regularly it will lose search rankings and possibly even be removed from Google's index.
They will calculate the number of copyright infringements based on the amount of DMCA takedown notices that Google receives from content owners. Here's a quotation from a Search Engine Land article explaining the process:
But as it turns out, there is a way that Google can guestimate if there's copyright infringement happening, by making use of Digital Millennium Copyright Act "takedown" requests.

These requests are one of the ways to get content removed from Google. Anyone can file a request. It's not proof of copyright infringement. It's merely an allegation, and one that can be challenged. But Google evaluates each request, and if deemed valid, content is removed.

The requests are a pain to file, and they only remove an individual web page. If you're a big entertainment company, it's like playing Whac-A-Mole. But now, Google's shift will change the game from a page-by-page basis to a site-by-site one. Beginning next week, a site will a lot of requests against individual pages will find all of its pages ranking lower in Google.
Overall I think it's a valid measure, and it should certainly help to control the levels of content theft and plagiarism around the web.
I don't think the update will have a large impact on small publishers, though, but hey at least you have one more weapon now to fight against people ripping off your content.
What do you think?
Browse all articles on the SEO category
21 Responses to "Google Will Penalize Sites Accused of Copyright Infringement"
Rafeeq RQ

A great move from the search engine giant.For sure it will result in overall improvement of contents over the web.

rabbi

I am very happy that Google will be penalizing websites because some people are regularly copying my content and I tired my best to punish their website.

A big thanks to Google from me.

James Ware

Several blog posts I read on many search engine magzines along with Google's webmaster central that where in Google has stated several reasons to penalize a site, but what I fee is that Google is penalizing sites not on those basis only as I have list of few websites which have been out of SERP from 1st page for no such specific reason. I think as a responsible Company position holders like Matt Cutts must state a perfect way of optimization of a site along with what all it should have and what not. I know that then the true fun of SEO might not be any more but then it will also raise competition at huge level. Matt Cutts said that over optimization may lead to penalty, but then to what extent of work in a time according to Google means over optimization, he must specify.

I think one of the prime issue with copyright infringement case comes because of canonical problem that many websites have and webmasters are unable to find out. However, I am sure that slowly Google will come up to a perfect solution that could be justified.

Tish

Sounds good, but if Google is solely responsible for following up with copyright infringements simply based on an accusation, people will lose rankings for no reason. Google is not very good at explaining themselves, and quite frankly they don't give you a chance to explain yourself. I've seen lots of internet marketers with complaints about Google. Plus Google is just monopolizing everything. Oh well. We will see how this works out…

Treathyl FOX

You should change the title of your blog post, Danny. People get "ACCUSED" of doing stuff all the time. 🙂

Google isn't penalizing people who get accused. They're penalizing the VIOLATORS!!!

I have an eye for detail. It's a gift! 🙂

Ray

I think this is great. I seen alot of websites using spinned articles on their website to by pass copyrights. It would be wonderful if google is able to detect and penalized these websites.

bibin wilson

does this include copying images from google for blog posts??

Kathi Casey

Thanks for posting this! Just last week (thanks to Google alerts) I found out that someone was illegally selling downloads of my copyrighted book. Now I can let Google know about his page. I also let the download service that he was doing know and they immediately removed their service from his page. It's a shame that this is happening, but it's nice to know there are tools out there to use to stop it.

Andi the Minion

Very interesting, another method for forcing bloggers to start writing and creating their own posts and content. Which is never a bad thing.

Big problem is when posts are deemed copied when they use similar wording to another. with over 500 million English speaking people as an example, liking similar things, it is not hard to write similar if not same sentences on that topic. Who owns original thought when we can all come to the same thoughts and conclusions without copying?

I hope good people are not penalised for doing what they call the'infinite monkey theorem' which states 'that a monkey hitting keys at random on a typewriter keyboard for an infinite amount of time will almost surely type a given text, such as the complete works of William Shakespeare.'

If they think monkeys can do that what can intelligent thinking humans do with same and similar base knowledge of a topic?
Write something very similar to someone else without knowing it?

Andi

David K.

I guess this is in principle a good thing to try and reduce content theft, but I have always had my reservation on any update Google makes. There tends to be a lot of people – innocent (for lack of a better word) and genuine people who get caught up in the crossfire of Google's wars or fights.

I echo Houssen Moshinaly's worry that this might create an opportunity for competitors or malicious people to deliberately sabotage genuine websites. I just never trust Google and their policies and updates.

The more Google rolls out policies and updates no matter how good intentioned they are, I just feel a growing distaste for them. I would much rather have somebody else penalize content thieves than Google because I feel genuine people are more protected elsewhere than in Google's hands. That's just my opinion.

Andrea

Couple of doubts:

1) This won't work in markets different from the U.S. right?

2) How's Google dealing with false positives? Sometimes we receive cease or desist letters from people that actually have no clue of what they're doing, just trying to get the easy buck on an image we already licensed from other services and things like that.

3) Why don't they update WMT to counter-claim such penalizations? Example: Unnatural inbound links. We got plenty of notices because of scraper sites linking in bulk to our content. How do you deal with that if you don't have a way to say: ignore those f. links? Bing has something like that, yahoo has it too.

Sergio Vasco

This is a good step taken by Google. I read about it in the newspaper today. However, sometimes they are making mistakes and taking down authentic blogs.

Trent Dyrsmid

I've read about lies from another blog and then now theft. What's going on here?

If you are a true blogger and you have great ideas in your mind about whatever niche you want to concentrate on then it will do good for you to come up with original articles.

Though there is such a thing as curation right now and it is allowed by Google. You can copy the exact lines from another site but make sure to put a link there as a valid source of reference.

Do not try to own something that is not yours.

Houssen Moshinaly

Even this update seem to be a good thing for little bloggers and webmaster, i think that Google wan replace the law with this step. The laps between someone complain about copyright infrigment about a website and his validation by justice will be used by Google for penalizing the site. Before, when Google was notified about a DMCA notice, he warned the user and this is his main role, means, a intermediate between the two parts, but now, he become like as prosecutor.

The laws about copyright is very opaque. how about when one of your competitors want destroy you by using the pretext of copyright violation ?

Gary

I don't see anything wrong with this. I think it's awesome that people are going to be able to protect their content. I just wonder how long it takes for them to review something? With all of the websites out there, you would think it would be quite a wait?

Ehsan Ullah

@Matt You have really a nice website on Swimming, I think you need to do something. Just connect with me by clicking on my name. I'll guide you.

Matt Gio

I get nervous every time Google makes an update. My homepage got hit by Panda or Penguin (or some other cute animal) in April of this year. I use to rank #1 for a specific keyword and now I don't rank at all. Which is a shame because my site happens to be very beneficial to anyone searching that word, way more than the sites that rank now.

BTW – it was all because of some crappy advice that I got from another site that I really trusted. I have since stopped using their service.

I don't know. I have nothing to fear, but the whole thing makes me nervous. So much so that I'm trying to build traffic in other ways rather than Google. SOCIAL!

Irfan Siddiqui

Since the content theft are growing Google too has improved their services, I think this will definitely lower the headache of hardworking people. And slow down the copying-other's-work attitude.

Good start Google!

I wish they soon make more new changes in their policies so that hardworking people can take advantage.

Dmitriy

I don't like this update, because now everybody can make a complaint against my site and it'll be pessimized. Even if I don't violate copyright.

What about YouTube? I don't think it'll be deleted from search results. It's Google's child. It won't be hit.
But there's a good side of it – now thiefs will not steal content without punishment.

Ehsan Ullah

I'm really happy with this announcement because I've many bloggers were stealing my content and I want those blogs to be penalized as quick as possible.

jorge jacobo

Interesting! I've always write my own content, I guess I shouldn't be worried.

Keep it up google!
Comments are closed.