Google Plus vs. Facebook: Weighing up the Pros and Cons [Guest Post]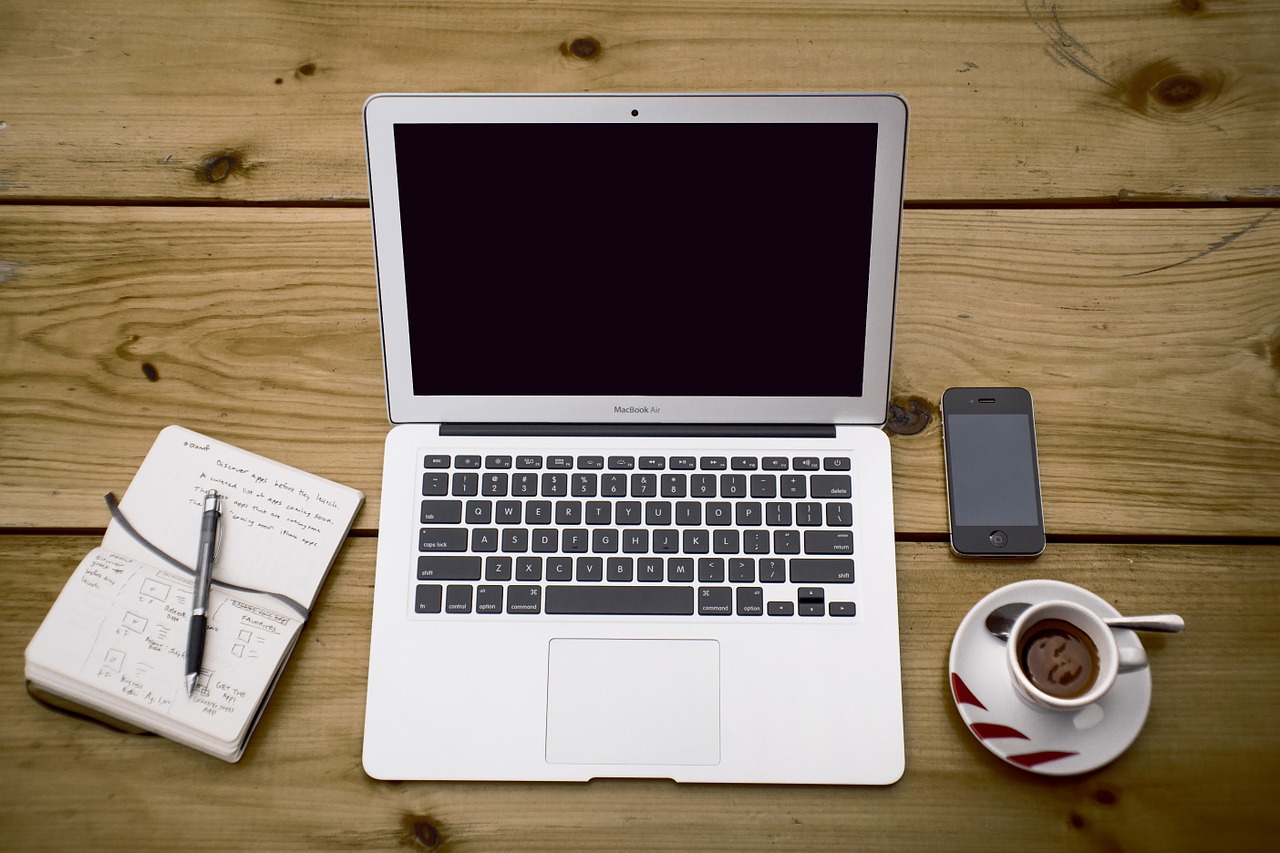 This is a guest post from Jon Mowat.
Whether you're building a business or promoting your blog, it's difficult to ignore the huge influence social media can have.
Facebook is still the most popular social network by far, but it may surprise you to find out that it's not Twitter but Google Plus that comes in at second place, and by quite some way.
In fact, of all the social media users out there, 70% are estimated to have a Facebook account, while 50% have a Google Plus account.
If you're going to be promoting yourself it's difficult to ignore either of these two giants.
Let's dig a little deeper to see the real differences.
Key Statistics Although Google Plus reported more than a billion registered users at the end of 2013, only 359 million of these were counted as active users (logging in at least once a month).
Facebook's active userbase is huge with a staggering 1.23 billion active users at the end of 2013. That's four times more than Google Plus.
It has been estimated that Google Plus is adding 800,000 users per month, and that within the next two years, Facebook will be generating in excess of 840 billion 'shares' per month, with Google Plus generating 1096 billion '+1' recommendations.
The picture for Google Plus doesn't look great when we look at average user engagement either, dropping it well behind Twitter. According to Nielson, during November:
Facebook had 128m unique visitors to its website for an average 6 hours 15 minutes
Twitter had 33m unique visitors to its website for an average 33 minutes
Google Plus had 29m unique visitors to its website for an average 7 minutes
The smartphone app data showed an even more marked divide for time spent on Google Plus when compared to its two rivals:
Facebook had 108m unique visitors to its smartphone app for an average 7 hours
Twitter had 34m unique visitors to its smartphone app for an average 2 hours 30 minutes
Google Plus had 41m unique visitors to its smartphone app for an average 11 minutes
But statistics can be misleading and it's often more important to focus on quality rather than quantity when it comes to social media marketing.
It may be easier to gain friends and get your business or blog in front of more faces on Facebook, but if the click through rate or traffic quality is poor, then it might be time to take a closer look at Google Plus instead.
Let's take a closer look at some of the key comparisons between the two platforms.
Key Comparisons
Social Sharing. Although Google+ and Facebook are both social media sites, they work very differently. Google+ allows users to search and make connections with people who share special interests or work in similar industry sectors. The ability to put people into own predefined 'circles' enables you to target content towards specific groups, such as your business contacts, friends, colleagues, potential clients, etc. Facebook on the other hand uses a central contact list and isn't set up in the same way to create groups and broadcast content specifically at those groups. This extra dimension allows for more focused content orientation, which can be beneficial to both users and digital marketers.
SEO: From a search engine optimisation perspective, Google+ definitely comes up trumps. With content published on Google+ far more likely to appear in search results and the growth of authorship as a key ranking factor in Google's search algorithm, it's not hard to see why many people treat Google+ as a type of blogging tool in and of itself.
Brand Engagement. While Facebook relies on its high profile brand and huge and engaged userbase, Google+ is part of the Google suite of applications, from Gmail to YouTube to Blogger. Brand engagement for Facebook occurs primarily within Facebook itself, whereas Google+ is just one slice of the Google pie, giving users (and advertisers) the potential for multiple interactions with users across Google applications.
Business vs. Social uses. Business pages in Facebook have become a significant channel for sharing business information, echoing the large volumes of individual social updates and shares. Google+ offers similar features, but given its content orientation and privacy options, it's a bit more focused on business interactions.
Hangouts vs. Chats. Technological innovation has been at the heart of the social media boom. Google+'s Hangouts on Air service adds multimedia, including free video connections, to group interaction. In comparison to Facebook's rather limited two-way or group chat, this can add a lot of flexibility for real-time sharing and interaction and is brilliant for webinars or live demonstrations.
Advertising. The advantage Google+ could enjoy over Facebook and Twitter as an advertising platform, lies in this ability to see a much larger picture of people's online behaviour. In 2013 on his blog, Nate Elliot described the concept of a database of affinity; "a catalogue of people's tastes and preferences collected by observing their social behaviours", something he sees as capable of bringing "untold rigor, discipline, and success to brand advertising."  Despite accusations of Google+ being a ghost town, it would be unwise to ignore the marketing potential of a product that could soon be tapping into an unprecedented volume of Google user data.
Conclusion
In spite of their many similarities, Google+ and Facebook have some key differences. The Facebook model is very clearly aligned with everyday social networking within groups often defined by familiarity (that is friendships or family). Shares, chats, and updates are the hallmark of Facebook interactions.
Google+, whilst it may not have anywhere near the same engagement levels as Facebook, is an entirely different animal. With its focus on content, interest groups and sophisticated multimedia interactivity like Hangouts on Air, Google+ is arguably in a far stronger position to work better for businesses or individuals seeking to build more professional or interest/industry specific connections outside their immediate friendship groups.
Google+'s links to Google's suite of other applications also makes it fertile territory for cross pollination from an advertising or marketing perspective.
About the Author: Jon Mowat used to make documentaries for the BBC until he founded and set up video production and marketing company, Hurricane Media. You can follow them on Google+ or Facebook.
Browse all articles on the Social Media category
13 Responses to "Google Plus vs. Facebook: Weighing up the Pros and Cons [Guest Post]"
Anurag

Hi Jon,
I think something is wrong. Google has already removed all the Google Authorships from search results. So, taking this into account, do tell me how Google+ will influence search results.

Francesco

Google Plus all of my life. I don't know why but I enjoy it so much more.

Karan

Google+ is better if someone is looking to increase their ranking in search result. Facebook is trying to go paid. ONly 6% organic reach?

Wounded warrior

What's ridiculous is how Facebook limits fan pages to how many fans get their content pushed out. My page has 87k likes and usually only 1-2% of fans actually get my content pushed to their news feeds WHY? They liked my page, why would you now allow me to reach them again but only if I pay? Wtf?

Lakhyajyoti

I love Facebook compared to Google plus. What I love about Facebook is it helps me to get more traffic as compared to Google Plus. But as a blogger, I active on both social networking sites.

Jon Mowat

Hi Kemila,

For what you're after I'd probably say Buffer was your best bet. It allows you to schedule posts or shares across multiple platforms and even allows you to create a posting schedule for each. Hope that helps.

Jon Mowat.

Kemila

Is there a way that I can link G+ with FB, so the same content I don't have to post twice on different formats?

Aditya Antil

Hi Ali,

Most of the people will disagree with the fact that Google plus is more engaging than Facebook. The reason is simple. People know what Facebook is, even a 3 year old kid now have an account on it but not on G+ . but that's a different thing, for me G+ is proving a better platform for bloggers and other people as here you can hangout with your connections directly and can get updates from them only. There are users on Facebook who just want to chat and share. But in G+ people share and connect to those who really like your updates. Moreover, fora business Google + page will only help you find your physical presence.

Huyden

Tks for this post. I prefer Facebook because 90% people in my country use Facebook. Don't have much to do with G+, and even Twitter.

Jamal Hossain Shuvo

Hi Jon,

I am a Niche affiliate Marketer. In my point of view, Facebook is more useful than Google Plus. In Facebook, I can find potential customer easily because people engage heavily on it.

Vedran

Hi there!
I still prefer Facebook. It's more user friendly then Google+ in my opinion.

Jon Mowat

Hi Ryan. Facebook does indeed have a monstrous userbase but it's still not particularly well suited for B2B. Google+ allows you to search out and find different interest groups and niches and put them in specified circles, so is much more powerful for targeted campaigns. In that way it's whole ethos seems to be about connecting with new groups.

Twitter is undoubtedly a medium every business should be on and has the power to quickly put you in front of a lot of people (29k is an impressive tally), although it can be limited by its condensed nature.

The trouble with Google+, like all social media, is finding the time to invest in it. Whilst the rewards are clearly out there, it can often feel like a lot of time and energy spent getting nowhere. Far too many people give up too quickly. It takes time and a lot of engagement but once you start to get traction though it all becomes worth it.

Jon Mowat.

Ryan Biddulph

Hi Jon,

FB and G Plus are 2 entirely different animals on many levels but the time honored tradition of engaging, sharing and being social helps bloggers gain traction on either network. Well researched post here.

I spend about an equal time on both networks but gravitate more toward G Plus Communities because engagement levels are higher on the Communities where I visit.

Facebook rocks as far as having a monstrous user base, and engagement levels are great, but G Plus seems to be gaining serious ground in the engaging department, at least from where I hang.

Either way, I'm a twitter nut. I spend most of my time – outside of creating blog posts for my blog, and commenting on authority blogs – tweeting, engaging, retweeting and building bonds on twitter, as I have almost 29,000 followers and my engagement rates are increasing over there.

So I dig twitter compared to either one of these networks but as had been mentioned, they absolutely cannot be ignored, for if you do, you're leaving so much traffic on the table. Engage, and most of all, join relevant groups and communities where you can connect with like-minded folks to get the most out of each network.

Excellent insight here.

Thanks Jon.

I'll be tweeting shortly.

Ryan
Comments are closed.