Google, Can You Please Fix Feedburner?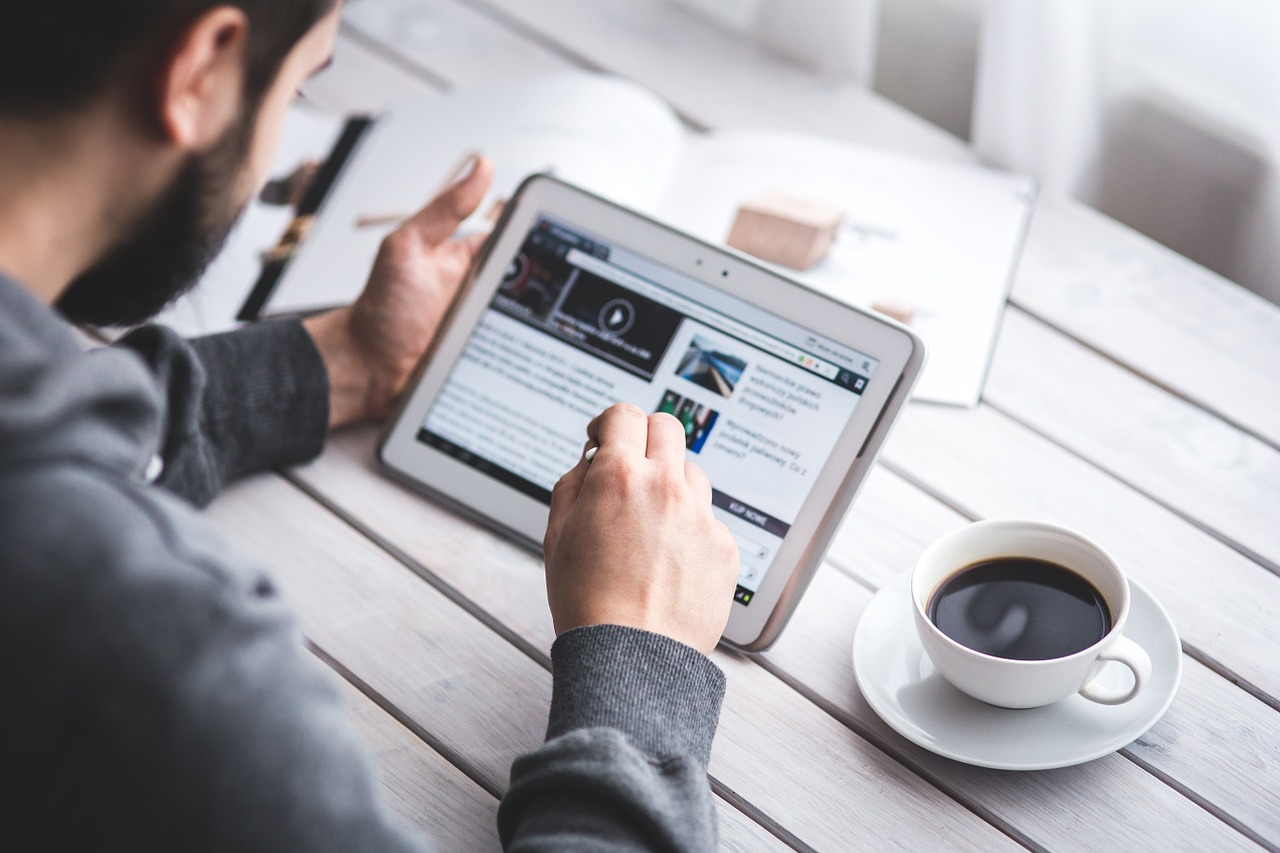 As you probably know, Google acquired Feedburner a while ago. I really like the quality of most Google products, so I figured that this acquisition was for the better.
The problem is that, almost two years after the acquisition, we are still seeing some Feedburner glitches around. Two of them are particularly annoying.
The first one is the lack of a dynamic subject line for the emails that our subscribers receive. By default the subject line is the name of your blog. You can change this, but it will always be something static. As a consequence, your subscribers can never know the topic of the article that was just sent to them. I receive almost one email weekly from upset subscribers asking whether I can include the title of the post in the subject line.
I had written about this issue last year already. There are even topics inside the Feedburner support forum, but so far nothing has been done.
The curious thing is that this should be a straight forward tweak, you just need to import the post title from the blogging platform (e.g., WordPress or Blogger) and output it in the email subject line.
The second issue is not as critical, but still annoying. It is about the temporarily glitches that we all get on our feed statistics and feed count widgets. On some occasions half of your subscribers will vanish, only to return a week later. One of the big advantages of Feedburner is exactly the stats that the service provides, so reliability is essential here.
Anyway, let's hope that the Google engineers will solve this issue soon.
Browse all articles on the Web Tools category
52 Responses to "Google, Can You Please Fix Feedburner?"
Serve The Song

I have a fairly young blog, with traffic and subscriber counts just starting to gain significant traction…

I'm waiting until my subscriber count reaches a decent number before making the count public… the feed count problems are delaying this and it's extremely annoying.

I love you Google, but WTF?

Justin Palmer

The email subject line issue is very frustrating. I finally resorted to logging into feedburner after I publish a post and change the subject to the blog post's title. It's tedious, but keeps my subscribers happy.

James Chartrand – Men with Pens

Hear, hear.

The past week has been a nightmare for fluctuating numbers. I'm thankful I don't pay much attention to it, but many people use these numbers for reference.

Ankur Jain

@Daniel: Yes, going a step further, I would say better give the choice in the hand of blogger whether he wants to go for a post title (most recent one) or the generic blog title(as it is now).

Netflix 14 Day Free Trial

I agree. Feedburner is a nice service and I added their widget to a number of my sites but the bugs are bothersome.

Kathy | Virtual Impax

On the one hand – Feedburner is a free service… so when put in the context of "something for nothing" it's quite nice. (The transition was a nightmare – but that was to be expected.)

However, on the other hand, this is a Google property now and Google is usually MUCH more "customer centric" on issues such as this. I guess the fact that we're complaining goes to show we expect more from the big G.

The Blogger Source

Yea losing half your subscribers number on the counter is really annoying. It happens once a week. I actually never had that problem before the switch over. I'm so over Google.

Keith Dsouza

I have been facing similar problems with them from the start of this month, the reporting is always off the mark.

They are passing the buck along to Google Feedfetcher, but for how long must we publishers be at the receiving end of something we cannot control.

Along with the fact that there is no really good alternatives available, this is becoming a real pain in the A for publishers.

Mike

According to the Feedburner post Adam mentioned, they fixed the subscriber count issue last night, it might take a day or two for the system to flush the bad data out and start actually reporting good counts.

suresh

True in my case also.
The feed count is changing to an extend that i am taking it light and in the mind

"It is another day of Google Feed burner team".

Daniel Scocco

@Adam, I am still seeing my widgets behave weirdly.

Daniel Scocco

@Ankur, it is simple, use the title of the first or last post in the email.

Frog

Google are really failing with Feedburner ATM. Myself, and a few connections seem to have had a 50% reduction in the count. Let's hope it gets fixed soon.

Adam Pieniazek

The stats issue should be fixed now, according to the feedburner blog.

As for the more important and seemingly easier issue to solve, the blog titles as e-mail subjects, no word from google…yet.

Ankur Jain

As for your first point, I remember reading Google's argument that "what will happen if you have posted more than one post in a day?, Which post title should we choose as the subject line?"

Zhu

I also noticed this annoying feed count problem: it seems to change everyday, dropping by 60% and returning to 100%, and then down and up again.

Not very reliable!

TechZoomIn

Long back I sent a mail to feedburner team about the Feedburner chicklet fluctuations. I even wrote an article about it….

I don't think those guys really bother about this things 🙂

VitaminCM

I thought I was going crazy. My stats do go up and down by 50 – 70% in one day. This just happened this morning.
Good, at least I know that my followership is not that frenetic.

Calvin Loh

Makes me glad I only migrated one of my niche blogs to use Feedburner.

If I recall correctly, there was a news report that Google has cut a lot of staff since last year. If correct, I think you won't see any bug-fixes anytime soon. Given previous experiences with other companies, once they start cutting their workforce, maintenance always takes a back seat, even if it is safety-related.

Anyway, it's a free service, so we have no right to complain when it doesn't work. But I certainly hope the US regulators take a good hard look at Google's future acquisitions. I don't think it is a good idea for something as large as the internet to be controlled by a single entity. Microsoft controlling the desktop was bad enough.

Joel

I've been having the same problems (apparently 65% of my subscribers 'left' yesterday), but a more permanent one as well… I've never had the 'reach' statistics work, even though the options are setup to track them… I have a site via blogger… anyone else with this issue?

John (Human3rror)

couldn't agree more.

Roseli A. Bakar

Hope Google will fix all these feedburner's issues asap.

David Bradley

Google updated on the stats issue which has affected many of us April 1 through 8…ironically it's Google Reader and iGoogle that are not reporting properly.

Nurseb911

I don't even have any google reader subscribers right now – the column says ZERO which drops roughly 100 subscribers off my count. It's been like this for a few days and then will jump back up to 250 spontaneously. Seems very unprofessional to me, at least their IT team could send out a message detailing what upgrades are occurring or if any problems might occur.

Camillo

Yes, Amen to that. Same glitches here…

Cammy

A great big DITTO to the issues you listed, plus I'll toss in the recurring problems with feeds taking *hours* to process. But yeah, the most irritating event (so far) was having a subscriber count of 8 last week! That had me scurrying to find out what I could have posted that would have alienated ALL of my subscribers. 🙂

Guillermo

Oh! Same thing here! All the Google Feedfetcher readers are not being taken into account… and in cases like mine that means dropping the subscribers count from 1040 to 900 people.. which for a small blog is a lot! This has been happening since last week almost every other day or so!

Google! What's wrong with you people?! What are you testing now?

John

It is extremely annoying when your subscriber count changes everyday. Who really knows how many actual subscribers you have!

Chung Bey Luen

I think Google need to fix FeedBurner as soon as possible. Today my subscriber count drops more than 30%!

Sargeras

That's unfortunate. I'm planning on setting up Feedburner for the first time this weekend, and this is the first I'd heard about these issues. How often do the stat glitches happen?
Comments are closed.