Google Buzz: We Might Be On To Something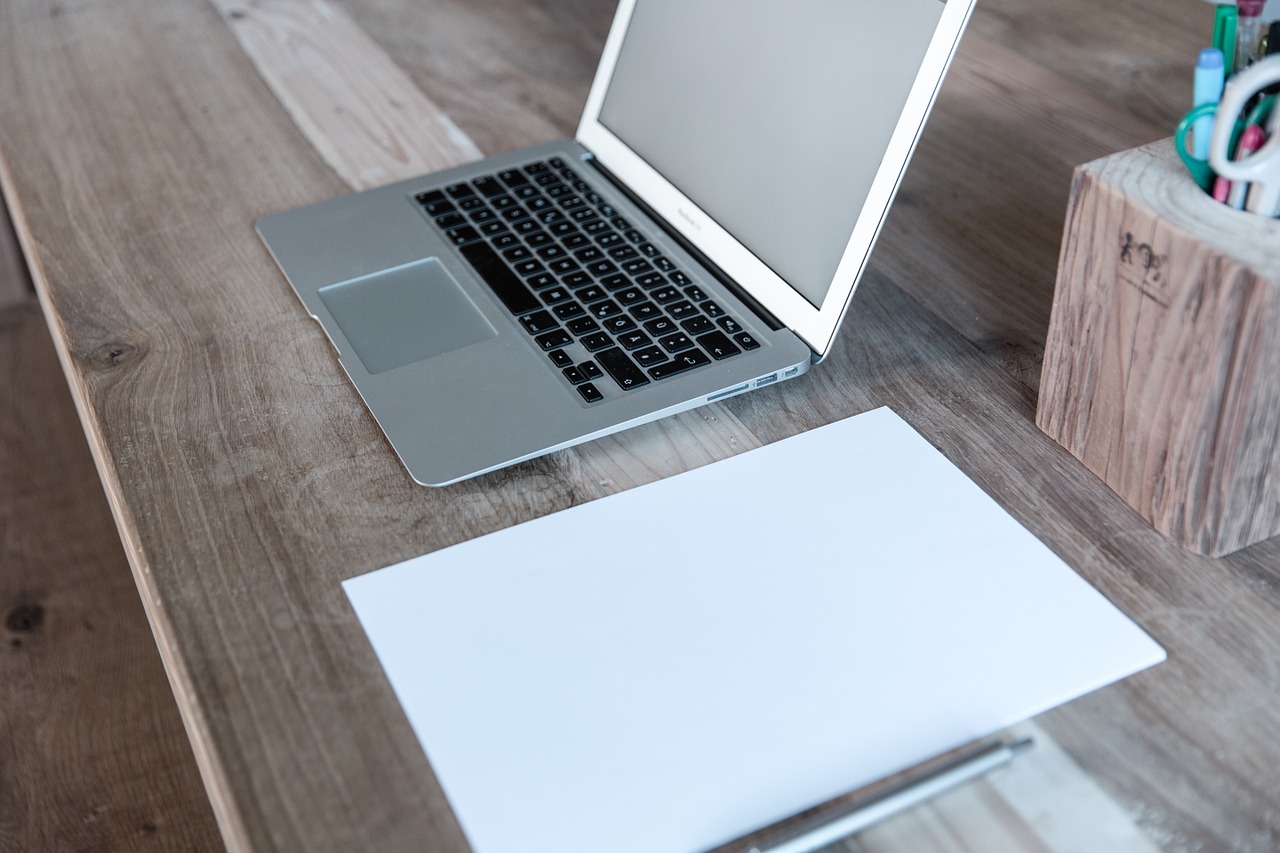 Everyone and their dogs is talking about Google Buzz huh? So yeah I felt like jumping on the bandwagon too….
Jokes aside, I believe Google Buzz might actually become something. It is tough to say who will end up using it, how they are going to use it and so on, but Google managed to accomplish at least one thing: to make the tool accessible and easy to use, thanks to the integration with Gmail.
To illustrate my point: I received a Google Wave invite early on from a friend, but never actually used it, because the setup process required more than two clicks. I just figured that I would wait and if the thing went mainstream I would start using it. So far it has not.
Google Buzz is different because with one click on my Gmail account I accessed it. After that I just needed to pimp my Google Profile a bit et voilà . If you want to follow me here is the link: http://www.google.com/profiles/danielscocco.
My first impression is that Google wanted to get a piece of the microblogging/real time web action. Hence why they adopted the "following/followers" nomenclature. It reminds me of Twitter inside Gmail at times…
One drawback I see is the interruptions and emails you get while using Gmail from people using Google Buzz. If they become to much of a hassle I might need to turn the thing off.
Have you tried it? What are you thoughts so far?
Browse all articles on the Social Media category
31 Responses to "Google Buzz: We Might Be On To Something"
VJ

Yeah Buzz is buzzing around. Hope it won't stop its sound like wave 🙂

munawar am

My question is: why Google Buzz incorporated with Gmail?
Say No and thank's to G~Buzz, provisory, 🙂

Jack Yan

Segedoo, I'm glad I'm not the only one who sees Google's current strategy and its parallels with Microsoft's domination attempts. And I agree with David Gerard above on privacy. Google's latest products, IMO, seem to be ill thought-out which, again, smells of Microsoft to me.

Rolling out privacy updates days after the launch is better than not doing anything, so I commend Google on that, but the point is that Buzz should have launched with a much better grip over user preferences.

David Gerard

They completely and utterly screwed the pooch on privacy expectations.

Basically, people regarded their Gmail as utterly inviolate and expected Google would never tell *anyone* what was in your Gmail without a subpoena.

Then Google sprayed it all over Buzz.

It needs to be shut down and reopened *much* more locked down by default.

vijay

Google Twitter is now live…!! 😉

scheng1

I hope they develop some widgets like tweetmeme too.

Rinaldi Syahran

not try it yet . but if i see your posting i think this google buzz is more likely twitter.

Josh Stauffer

Haven't clicked the link yet but I am on my way now to see what all the buzz is about. (man, that was corny.)

Vivek @ InfoEduTech

Well google is always planning to capture as much as the web he can. Previously google launched the google wave but it couldn't make so sucess now google goes for microblogging platform to compete with twitter. Hope this time we will see that i really stands up in competition

Agent Deepak

I am yet to try it. Hopefully it will be useful.

BlogTech

Google Buzz is like as Facebook,but the difference is You can use without leaving your e-mail.

mohsin

Google Buzz has serious privacy issues, although they have removed most of them after the initial protest but who knows what happens next. I have summed up some privacy threats in my blog psot, check it out:

Dez

I'm still in the early phases of attempting to use the service (much as I was with Twitter and Facebook). However there are key points missing.

A: Privacy Settings
– Everything seems to be public regardless if someone is following me
– No ability to hide following/followers (a journalist blog I read brought this up as a potential journalist conflict with anonymous sources
– Ability to select who I want to follow me akin to Twitter's locked profile.

B: Notification Settings
– Something like blogs "Notify me of followup comments via e-mail" route, maybe selected by default
– Update via SMS

I'm sure the great minds at Google have thought of this, but to become mainstream it's going to need these. Also the update to inbox is annoying.

Jens P. Berget

It was very easy to start using Google Buzz, but I think at the moment, there's too much stuff going on inside gmail. Sometimes I just want to check my email, and there's always a few people there for chatting, and now there's buzz. It would be a lot easier if they'd separate the systems, but then, not as many people would use them 🙂

Attano

Distracting to have it in Inbox – NOT a game changer certainly

Looks like it'll meet the same fate as Google Wave ..

Chester

They should have not included the following/ follower thingy. Making them a copycat of the twitter. Just my 2 cents.

Mesothelioma

It is just a mix of twitter and facebook.

Sajan Kota

I feel Google buzz is similar to facebook. the only difference is that Google buzz is embedded into the Gmail. I looking forwarded for the WordPress plugin for Google buzz. Lets wait and watch

Segedoo

… and yes, it was uber long – 1 hour 20minutes!!

ramiro marques

I love using Buzz. Great social feature. Easy, simple and useful.

Eric C

I don't like that they automatically opted me in, and between facebook, twitter and google, I have enough real time programs.

This doesn't even address the issue that I don't care about real time updates.

Ching Ya

As I was telling some friends in Buzz — it is fun and distracting at the same time. For networking wise, it's a good concept: starting off the networking within our own circles, real time responses and less spamming issues than Wave. Plus, >140 characters allowed.

Maybe still not used to the change, the only thing that bothers me now is the distraction. Can't imagine what will it be like when our following number increases… Or shall we just stick to Facebook and Twitter instead? Still need time to observe and adapt.

@wchingya
Social/Blogging Tracker

Harsh Athalye

Buzz is both overly simplistic and simplistically confusing. For one thing, there is no separate settings page or page integrated within Gmail settings. Second most irritating thing is Google hasn't provided any help system, other than an introduction video. For simple options like turning off buzz to mail, there is no built-in support. I guess Google was too hasty to push the product in market to create its feet in micro-blogging. But it would have been a lot better, if they could have thought of these simple things.

Daniel

The world today is made up of the birds and the bees.

Twitter is the bird, whereas Buzz is the bee.

Joke aside, at first I was worried that Buzz might be a total letdown—I don't quite like to see huge number of notifications in my Gmail.

Thank goodness a click just to have a peek is good enough to reset it to none, and doesn't really "pile up" like how Google Reader has become. 🙂

Debojyoti

Darren Rowse also posted a similar post on Problogger. Now you. Got to check it out.

Dana @ Blogging Update

I already tried it and also already tried Google Wave. And i find that Google Buzz is really something, and Google Wave is a failure. So, let's enjoy Buzz in our Gmail. 😀

Jack Cola

Sorry, but I have to completely disagree with everything you say in this post. My full reasons are in my blog post, but if you don't want to read it all, here is a summery.

Doesn't work if you use POP – can't reply to posts.

It is basically just status updates. What other features are there?

It will flood your inbox

You can't get your business/work emails separate to your social life. I rather have the two separate.

They incorporated it with Gmail – they should have made a complete new site if they are trying to compete with facebook and twitter.

I can now say Hotmail has an advantage over Gmail – It doesn't include Buzz.

Also, with your comments about Google Wave, I think it is better then Buzz – but in actual fact, I think Google needs to rethink their approach to both. There just not complete.

jan geronimo

Love using it. Much easier to use than Wave. What sealed the deal for me is that it has included the best features of FriendFeed.

Initially, I added Twitter to the feed. But I changed my mind since I worry about flooding my Buzz with updates. I added my blog though, hoping it might serve as a good outpost for blog posts.

Mr. ToughMoneyLove

As Rarst said above, you can easily set a filter to keep out the Buzz email updates. I also understand that Buzz will have algorithms to filter out updates with certain content based on your "liking" or "not liking" certain previous incoming Buzz. I think that is only partially implemented now.

Rarst

Buzz in inbox can be filtered out, there are already tutorials flying around. In fact it's strange they hadn't offered 1-click option for that.

As for success probability – it is a major factor that it starts with giant userbase in place.

My initial impressions are positive but unless it gets some filtering options it is likely to become noisy. Will see how it goes.
Comments are closed.