Going To Advertise Your Website? Use a Landing Page!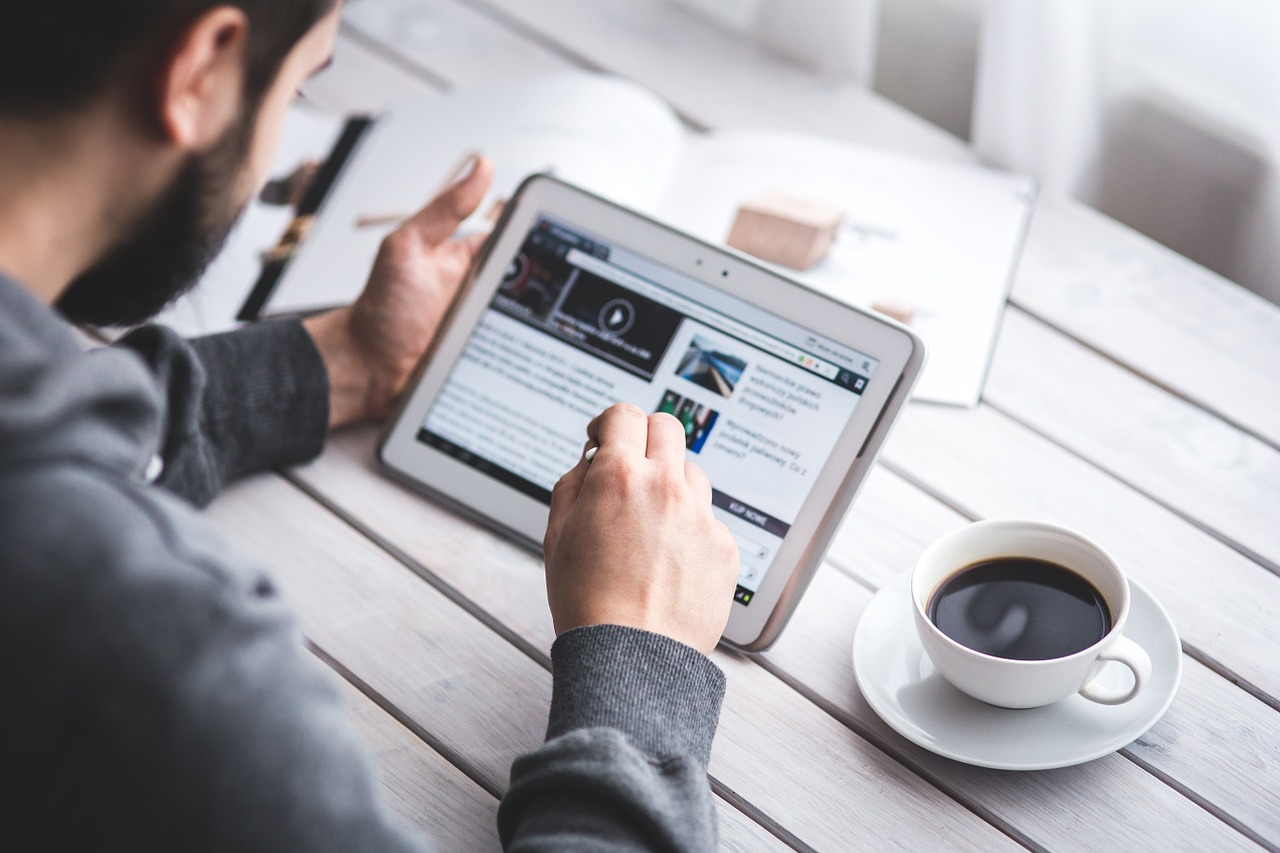 This is one mistake that I did on my early blogging days. I wanted to experiment with paid advertising, so I created an AdWords account, and purchased a couple of banner ads as well.
I pointed all those ads to my homepage, put in the money, and crossed my fingers for the results.
After a month or so the traffic was coming, but it was not sticking around as I would have expected. The paid visitors were visiting few pages around the blog, and the conversion into subscribers was very low.
Then I thought: "Hmmm. There must be something I can do to improve the performance of those ads."
After thinking and researching around a bit I came to answer: use a landing page!
Landing pages are as old as the Internet, I know, but somehow I was missing this key step, and I see many bloggers and webmasters doing the same mistake these days.
Whenever you buy advertising or plan a special event, it is essential to have a custom made landing page, tailored at the visitors that will be coming and structured with your goals in mind. This simple tweak can do wonders to your conversion rates.
Once I started using the landing page for my ads, twice as many paid visitors would end up subscribing to my blog.
If you want to check an example, you can find one of my landing pages here. There I have put a brief explanation of what the blog is about, an invitation for the visitor to subscribe, and a showcase with some of my best content.
As you can see, that page is much more friendly to a first time visitor than my homepage is.
Browse all articles on the Promotion category
39 Responses to "Going To Advertise Your Website? Use a Landing Page!"
Partyprofi

I think the LP is not only necessary for Adwords, also for the organic SEO it's very useful.

Marie

I'm with pinkink – was wondering where you put it. Which of your advertising links and did you"embed" it somehow? It is a great idea, but more details about "how" to embed it/host it/hide it – etc would be helpful.

Daniel Scocco

@r. ToughMoneyLove , yeah I think you could use a landing page for those as well.

@Sohail, yeah landing pages are a must on any affiliate marketing campaign.

@Daniel Bates, I think you homepage should be aimed at the majority of your visitors. On most blogs, those are the repeat visitors. So I prefer to display my fresh content there.

heindrick

Hey Daniel

Thanks for the tip. I definitely notice the difference. Not only is it easier to take in, but as a follower of your blog, I'd actually rather link to your landing page than the homepage itself when recommending to others.

As for Daniel Bates:

I made the switch to a different theme on wordpress so I could have control of which posts appear first. [ as opposed to simple blog style latest post first]

It took some time, but IMO it's worth it given the control you end up having in the future. I'd hate to have a great post buried deep within a blog, only leaving it to chance or bored mouse fingers to find that one post. Sure, there's plugins and sidebars widgets, but nothing will draw more reader attention than simply feeding it to them from the very start.

Here's my wordpress theme with customizable frontpage landing and other cool stuff [Mimbo Theme] : http://www.heindrickso.com

Nick

Great post and good idea, once I get enough good content I'll be doing this. I can see it working with StumbleUpon very well….

Mudassir

well, I have been trying to do almost same kinda thing for my own website. Thanks it has boost my moral 🙂

Mudassir
http://www.richappsconsulting.com

Daniel Bates

I wonder if more bloggers will switch all together from the standard most-current-post-first setup to a directory of content type landing page as their main page (i.e. http://www.example.com). Any thoughts for or against this idea? It wouldn't seem hard to write some code similar to the Archive plugins that would also categorize posts and even rank in most popular order and it seems like it would boost traffic. People'd still find individual posts through the search engines.

DKumar M.

Nice tip…. i guess i also need to improve my strategies !!

Sohail

GREAT advice……..
I was just thinking if you master the tehnique of good landing pages it can help you a lot in affiliate marketing what do you say daniel?

Angel Cuala

I have never tried to use Adwords, but I will think about it. I saw your landing page and I suppose I can also use my Introductory post.

Thanks for bringing up the idea.

Mr. ToughMoneyLove

Daniel: What about links that someone leaves on other sites, such the link to my blog with this comment. Do you think such a link should be to a landing page or to the blog home page which contains the latest post? Thanks.

Matt G

One thing you might tweak to increase conversions even more is to add something reassuring near the email submission. Something like "I won't spam you". I've seen big increases in successful actions by adding a little text.

Daniel Scocco

@Rarst, in my opinion it depends.

On single post pages I never put anything on top of the page because I want the reader focused on the content. After the content I put my calls to action as I wrote a while ago.

On a landing page, however, I am paying for the traffic, and I know the visitor came after clicking on the ad I created, so I feel like putting a subscription box right there is OK, and helps with the conversion rate.

Rarst

Daniel, question on your example landing page. Isn't offering to subscribe right from the start bit intrusive? As far as I undersand best converting subscribe links are those below content.

Not criticizing, just trying to get landing page logic. I am having trouble deciding what should go into mine.

Luca

Great post. I'm at that stage right now. I want to do article marketing for my blog but don't want the link to go to my home page. I want the reader to land on a page giving a free download for signing up. I'm assuming you created your landing "welcome" page with your blog template but how do you keep it from showing up on the blog as a page.

Thanks,

Jackie Jackson

People sometimes have looooong landing pages with 100's of testimonials – I absolutely hate reading them but the truth is that they SELL ! and Infact the most experienced guys around are using them.

What do you say:
Long or Short (Concise)?
And With testimonials or without?

Franklin Bishop

Creating a landing page can be difficult. You're not going to get it right right away so you just have to experiment yourself. No one can just tell you how to create a landing page but they can tell you the basics of a landing page. You just have to take it from there though.

I have created very many different landing pages and I have to tweak them until there are just right so I can get the most out of my landing page. Experimenting is always the key factor and if you don't you just might not have as much success as you could have had.

Bobby Rio

I made this mistake!! I just recently figured this out the hard way!

Daniel's readers should listen to this wise advice if you're thinking about running ads for your site.

Daniel Scocco

@Pink Ink, I created a separate page for the landing page. You can only go there via my advertising links.

Patrick K. O'Brien

Great tip and perfect timing. I've been running some AdWords and have been optimizing as I go. I think a custom landing page is exactly what I need to do next. And thanks for providing an example, that's really helpful.

Pink Ink

Daniel, another question. Where do you host that landing page on your website? I went to your home page, and could not find a link. Just trying to get ideas of where I'd put one on mine…

TechZoomIn

Welcome page is awesome Daniel..

Ultimate to serve anybodys needs.

TechZoomIn

Hey Guys,
How effective is these Adwords? Did anyone tried and got good results?

SEO Genius

Landing pages are an excellent way of targeting those visitors and converting them. Hit the nail on the head here Daniel.

Ted Murphy

This is a great, useful post — and the example really adds impact. In other words, I see what you mean. If i am a user, and I click on an ad, I expect the red carpet. Being dumped on the front page doesn't cut it, too impersonal. I have to think about how best to implement this.

Daniel Scocco

@Melvin, thanks for the heads up.

Melvin

On blogs, really putting up something like that helps! On a real website selling something, its always a given to have landing pages! Btw, you misspelled advertise on your title

stetoscope

That is exactly the kind of obvious thing we always forget!
Thanks.

Young

That is easy to follow if I buy adwords for my blog someday.

Myo Kyaw Htun

Thanks for your useful information.
Comments are closed.