Six Ways to Get Traffic to Your Blog – Without Getting Penalised by Google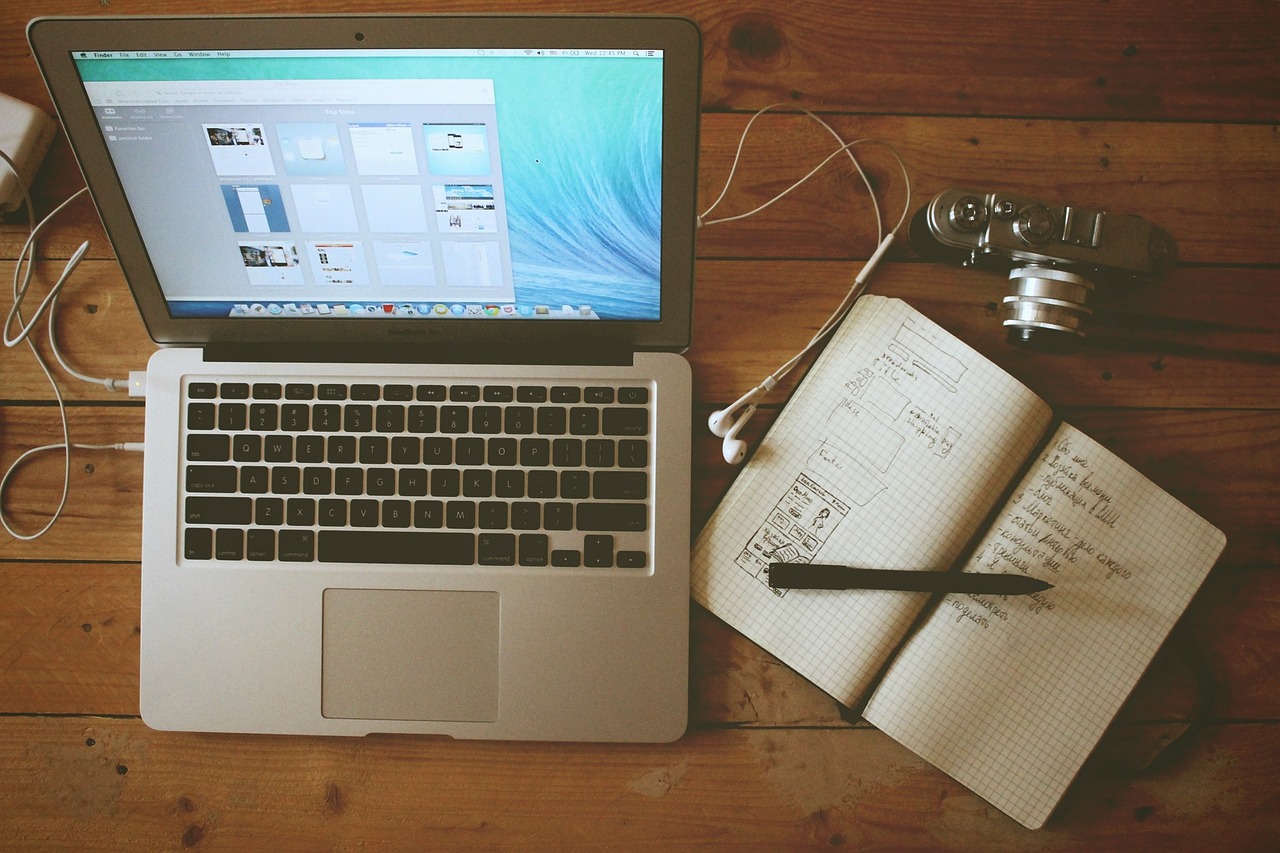 In our recent survey, one DailyBlogTips reader asked us to write about "Traffic without backlinking stuff that will penalize you every time there is a Google update."
Quick definitions: "Traffic" means readers coming to your blog – the more, the better!
A "backlink" is a link from another site, pointing to your site. It might go to your homepage, to another page, or to a specific blog post.
As this reader's request suggests, there are some ways to get traffic which might work in the short-term, but get you penalised long-term. If you try to get traffic to your blog by dubious methods, Google will sooner or later crack down and you'll find your traffic gone.
Instead of seeking quick fixes, you want look for long-term solutions that not only bring you traffic but make the web a better place for everyone.
All these tips are ones that you can do right from day one … but they'll also help you out if you've been blogging for years and struggling to get traffic.
#1: Write Content That People Want to Read and Link To
Before you put any other traffic-generation tips into practice, you need to make sure your content is as good as it can be.
To get traffic, you need to have content people want to read. It needs to be:
Useful or entertaining (or both!)
Well-written
Nicely formatted for easy reading
When other people link to your content – with no prompting from you – then you'll know you've got it right. These links are also really valuable, as Google views them as natural and trustworthy.
Go further: It's OK to occasionally ask someone for a link, but only do this for your very best posts. Don't ask the same people all the time – and don't target top A-list bloggers when you're just starting out.
#2: Use Social Media
If you aren't already on Twitter or Facebook, get started with one of them.
You don't need to be on every network out there: focus on one or two that you're comfortable with, and that are a good fit for your audience. (If you've got a business-focused blog, for instance, you might find your readers are more likely to hang out on LinkedIn.)
As well as getting traffic from links shared on social media, you'll get new followers, plus some bloggers will use links they've tweeted as the basis of a weekly round-up of their niche.
#3: Leave Comments on Other Blogs
In the early weeks and months of blogging, leaving comments on other people's blogs is a great way to get some extra traffic. You might only get a handful of visitors from a comment – but if you leave five comments every day, this will soon add up.
Make sure your comments add value to the conversation, and use your real name (or pseudonym) not a keyword.
Go further: Reply to other readers' comments and questions, rather than just adding your own thoughts. This is a great way to connect with them as well as with the blogger.
#4: Be Generous in Linking Out
How often do you link to other bloggers? If it's rarely – or never – then you're not giving them much reason to link to you.
By being generous with your links, you'll often find that a blogger will return the favour. You may also be able to strike up a relationship them, potentially helping one another out in other ways too.
Go further: Link to other bloggers in your guest posts (see #6); if they receive a link from a high-profile blog as a result, they'll definitely be grateful.
#5: Use Your Email Signature
Email signatures are often overlooked as a source of traffic. Look at it this way: you probably send multiple emails every day, and some of those will be to people who don't know about your blog (or who haven't visited it in a while).
Include a link to your blog in your signature – perhaps with your tagline, or a few words describing what your blog is about.
Go further: Do the same with your signature on any forums you belong to, if this is allowed.
#6: Write Guest Posts for Other Blogs
Guest posting is a great way to grow your blog fast. It gets your writing in front of a new (and usually much bigger) audience, and you'll have a short bio at the end of your post to link to your blog, or a post on it.
You'll get traffic directly from your guest post, but the link itself is valuable too and will help your blog rank more highly in search engines.
Google regularly cracks down on low-quality links, however, so make sure you're only guest posting on high-quality, reputable sites.
Go further: List the top five sites in your niche that you want to guest post for, and study them carefully to find out what types of post they publish.
Further reading:
Want more help with traffic? These posts are all full of excellent advice and ideas:
Beginners: How to Promote Your Blog and Get More Visitors / Traffic (Mike Wallagher, Start Blogging Online)
Intermediate: How to Get More Traffic to Your Blog and Keep It There (Jeff Goins, Jeff Goins Writer)
Advanced: 21 Tactics to Increase Blog Traffic (Rand Fishkin, Moz)
Browse all articles on the Strategy category
20 Responses to "Six Ways to Get Traffic to Your Blog – Without Getting Penalised by Google"
Holly

I have tried linking to many different blogs and though a few have linked back. I have found over the last few months that people have written me asking me to remove my links to them. I'm not sure why, but they do.

Shyam Chathuranga

I always add at least 1 link to relevant blog post when I write my blog posts. And yes, we need to give First, then we can receive Second.

Many people don't understand correct SEO and buy bulk backlinks, but they fail at the end.

My favorite method of getting traffic is Guest Posting, But I still haven't done many Guest Posts, just once. I have plans to write few Guest Posts on similar blogs when I launch my website completely.
(Currently it's only the Blog)

Best Wishes,
Shyam.

Andy Simons

Thanks for useful post. We can get good traffic in less time with the help of Social Media technique. Moreover I didn't know about e-mail signature technique. Once you build authorship for your site, then only you can easily get the traffic without any penalty.

Jane

Hi Ali, thanks for this article. Did you try to use some keyword research tools like Metrics11? They can help you find profitable keywords niches you can use on your site (title, content, description)

ronnied50

I've always wondered if guest posting was beneficial for SEO after all the updates. Kind of seems like a waste of time now that Google has made so many changes and those links don't count as much.

Ali Luke

Thanks all for the comments!

@Ali — Probably my fault for not writing clearly enough!

By "link to", I meant from their own blog or website. Links from social media sites won't help your Google rank, but of course they can send traffic directly.

By "generously", I meant link out often and without expecting or asking something in return!

Congrats on being invited to guest post — I hope it goes really well. 🙂

@Shawn — I'm with you on using your email signature, see #5 😉

@Jason — what other techniques would you recommend? I'd love to hear your thoughts.

@Marcus — great additional suggestions; thanks! CommentLuv is a good plugin for bloggers wanting to get more comments, as well as a nice way to reward commenters. (I use it on my writing blog Aliventures.)

@Helene — that's why I said to do it in the early weeks and months; leaving comments won't send a lot of traffic, but it can get you your first few readers.

You're not necessarily expecting the blogger themself to click through and visit, you're hoping other readers will. This means it's a good idea to target blogs with a large readership.

Commenting, like all methods, will inevitably work better for some people than others — sounds like @dojo's finding it effective.

@Abel — it's easier said than done, I know!

TopCelebs

Thank you for let us know about traffic
I personal use wp social autoposter which help me to post all my post url in my social site at a time.

Anyone use the social autopost ???

ZadGyde

For me blog commenting, social media as well as guest posts on top blogs relevant to my blog niche are working awesome. Learned new thing about email signature, going to utilize this method for best results.

Rugella

Understand blogging with all new things will make more akita experts in that we are interested.

dojo

Blog commenting for me has been a great traffic source. And great traffic (low bounce rate, many views etc). Will start employing other measures too, they can all bring in some traffic.

Ridhim

Thanks for such a great article.
I'm a living example of one who is suffering from less number of visitors.
I'm following some of these steps and I hope that within few months i'll be getting nice visitors.
Thanks again 🙂

channarith

@Abel Ligas : I agree with you . If your contents is great and very interested with them . They will share your contents . suppose , content related to Korean Actor or Actress . These such content they will love to share it .

Abel Ligas

to "Write Content That People Want to Read and Link To" is very difficult 🙁

marcus

Social media engagement is the way to go these days. Blog commenting helps , but social media is the big thing of today.

Helene Poulakou

Leaving comments on other blogs? Are you sure?

Fact is, I comment on blogs — then I get a response by the blogger ON THEIR BLOG, but they don't click through my link to come to my blog. Or, they very rarely do.

This has been a constant. So, I'm starting to have serious doubts about the particular method.

Maxwell Ivey

Hello; Thanks for another excellent post. I hadn't thought about replying to other people's comments. I was always afraid that doing that would be considered rude. You mentioned using your real name, people should also create a gravitar and use it as many bloggers or their anti spam plug ins will block comments from people without a gravitar. And you don't want your great work eaten by the spam filter. And its better to comment on blogs with comment love or comment love premium as you get additional back links. I can't tell you how many times I have read a blog post because their link appeared after their comment on a site I follow. And I now follow some of those people's blogs as well. Join groups for bloggers in social media as often these groups encourage their members to reciprocate comments. And i suggest merchant circle over linked in for some business owners especially if their product is more local than national. I always learn something from you and look forward to your next post. Take care, max

marcus

Good informational post. I find social media is a great outlet. I think it will be easier than asking for a link. If people on social media love your information they will voluntarily link and visit your website, therefore you will be receiving traffic without bother asking for a link.

Jason

Unfortunately, while these are good tips in theory, the reality is that most publishers will never see these efforts produce much, if anything.

The web as a whole has become very stingy about linking out to other sites.

I've published articles that have received 500k+ shares, and yet, only a handful of sites will link to it.

Asking for a link might sound good, but anyone with a quality link to give will likely ignore the request.

Shawn Gossman

Great ideas! For further suggestions, you can also use good old fashion 'hid from Google's indexing eye' techniques! Put your blog link in your email signatures so that they can be seen each and every time you send an email out. Google isn't reading your email (or at least we hope right? LOL) so it won't count on your ranking. Social media can be good for this as well! Connect and meet with others in your niche market on FB and Twitter and others, get to know them, befriend them and then invite them to your blog via-private message. Another great post, Ali! 🙂

Ali Jayne

This might be a novice question…but what exactly do you mean by "link to"?
When you say others "link to" your content without prompting? Do you mean they share a link of your content on their own page, or on social media sites?
And,
When you say "be generous with your links" – honestly, I just dont understand this one at all…? What does that mean? How do I be generous with them…?
If you wouldnt mind explaining those I'd be super grateful!
I got all of the other points and am starting to use social media, and will add a signature (thanks! good point!), I am just starting to comment on blogs more, and have been invited to guest post by another blogger (which is such an honour!)…
Thanks heaps!
Ali Jayne 🙂
Comments are closed.