Generic Blogging Could be the Right Choice for Newbies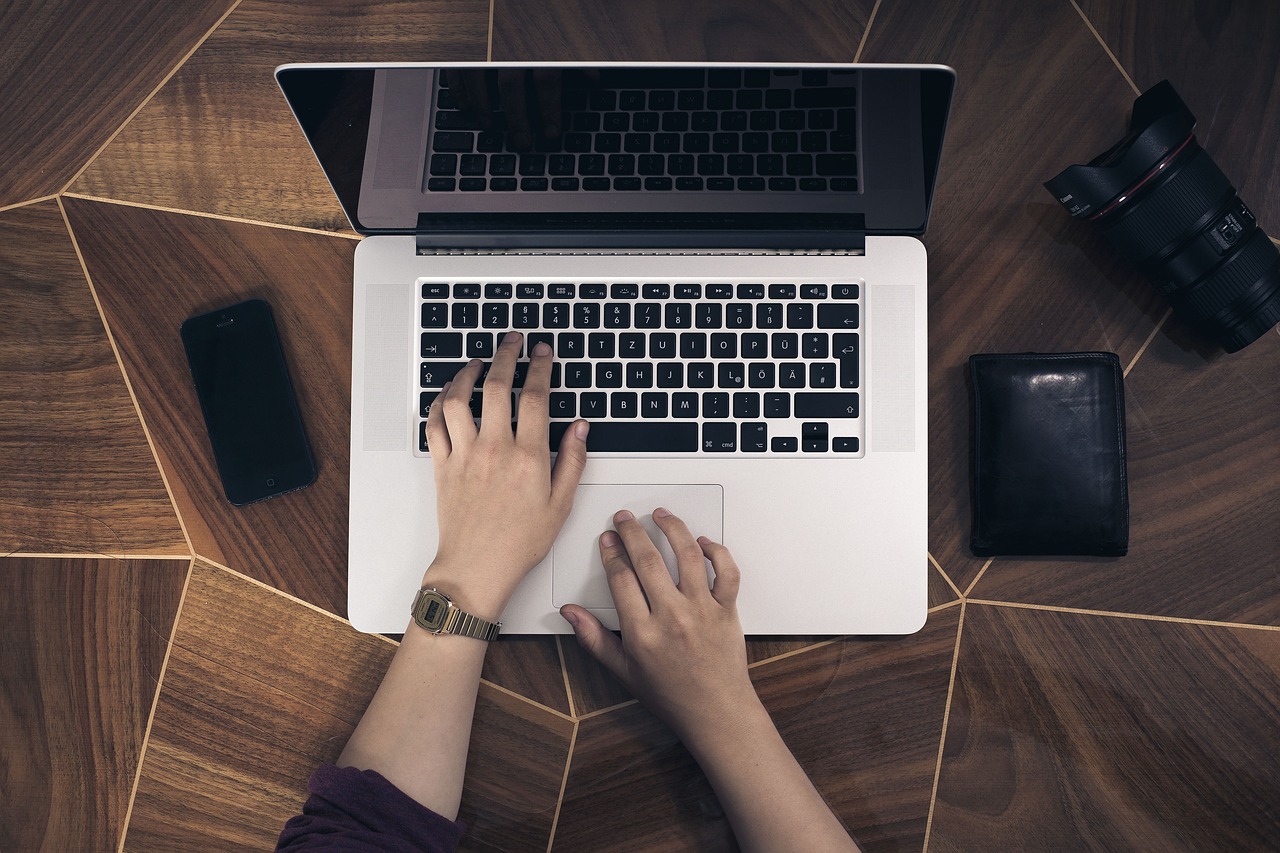 This is a guest post by Arun Basil Lal. If you want to guest post on this blog, check out the guidelines here.
Last week Daniel explained the pros and cons of Generic Blogging and Niche Blogging. Here is a quick summary:
Generic Blogging
Possibility to get backlinks in a wide range of topics, hence a stronger and more authoritative domain.
Larger growth potential since it can spread to newer areas without any changes in its structure.
But it requires lots of time and monetization is a bit difficult.
Niche Blogging
Easier to attract readers because visitors instantly know what the content is all about.
Advertisers will love to be there, because of the targeted audience.
You might run out of content since the domain is too focused.
Let me tell you a bit of my story. I used to (and still) read a lot of blogs ranging from fashion to Internet Marketing. I saw how those bloggers get feedback from the audience. Sometimes I felt, "Hey, I already knew this" or "I can write better than this guy" and I jumped in and made my first blog!
At that time I wanted a place to put up my thoughts and findings. I guess there are lots of people like me, who became bloggers by chance. And if you are one of them, I suggest that you get your self a Generic Domain rather than a specific one. Let me list out some insights.
This post applies to the newbie's who are about to start their own blog.
Find the Best Part of YOU with a Generic Blog
People don't become experts overnight, its something you become with time. A niche blog needs an expert to write for it. For instance, you cannot write about making money online without actually making it or you cannot write about SEO without a good raking on Google. A newbie blogger is usually a jack of a couple of trades but not a master.
A generic blog can be a good place for new comers to learn and understand the whole industry, test their luck in various niches and ultimately find the best niche that's suits them. The right niche is the one where they can write original content consistently.
Generic Blogging means Freedom of Thought
When you have a Generic domain you can write about anything under the sky. You do not have to limit its contents within a closed shell. With a niche blog you will be thinking about the same thing over and over.
Suppose you have a blog about shoes and suddenly a striking idea that has nothing to do with the niche comes up. Where do you put it? You cannot write an article on SEO on a domain that reads shoes-for-all, can you? Generic blogging give you that freedom.
You never run out of Fuel with a Generic Blog
A niche blog has to be fed with similar articles constantly. As we have discussed before, your scope is limited. Since you are totally new, you might find it difficult to generate content in the same area. A generic Blog solves this problem. Since you are always thinking out-of-the-box you are more likely to get fresh ideas.
Find people who think like you, make good friends
As Daniel said, it's easier to get readers with a Niche blog. It doesn't mean that Generic bloggers don't have readers. On the greener side, the readers of the generic blog are the people who like most of the articles that you write. They are more like you in every aspect and you are more likely to have a better community around your blog. A SEO blog will have people who like to learn about SEO, but your generic blog will have readers who like YOU!
Generic Blog can be your launch pad
A generic blog can act as a platform to learn and experiment. If you are consistent, over time you will find your best niche and will have lots of experience and authority. Then you can think of a niche blog to stay focused. By that time your generic blog will have a great community and good blogosphere presence, which you can use to support your niche blog.
It's always up to you
There are no hard-and-fast rules in blogging; it's always up to you. We have lots of examples of people who have succeeded with both kinds of blogs. (Oh, who is a successful blogger? It's again up-to-you! You are free to define your 'success'.) If you think that you can handle a niche blog, go ahead. If you are not sure, find yourself with a generic domain. Good luck!
Daniel's Note: I don't agree completely with Arun. In fact I believe that in most situations getting started with a niche blog is the best option. But this is a democratic site and I felt that it would be interesting to have a different perspective on the issue.
Arun Basil Lal blogs about WordPress, Blogging, Gadgets and Web2.0 at his generic blog Million Clues. You can find him hooked on to twitter on weekends; follow him for an evening chat!
Browse all articles on the Blogging Basics category
33 Responses to "Generic Blogging Could be the Right Choice for Newbies"
Venustiano Rubio

Hi Arun

I found this post in the exact moment I need it.

I´d been reading a lot of blogs and ebooks about blogging, and I was until now in analizys-paralisys state, I mean, doing anything, without taking the first step.

But, yesterday I decided to start a blog like you are saying in this post exactly. I gonna write with freedom and I gonna find my core skills, and my true passion soon. (I hope so).

Thanks a lot buddy, I´d believed I was the unique people thinking in this way.

By other hand, just my personal though, If you are looking for money only, you must use traditional business websites, if you are looking for fun, friends, communication, adventure, to share hobbies, etc. and aside some money, well, blogs are the right way.

philly5113

Hey All,
This is great stuff. I appreciate all of the comments and the insights. I am a nubie and yes, I got involved because of reading blogs and just got ticked about an issue and committed it to text. I started the blog. I guess I am a generic and have had thoughts about working to fine tune the process and expand. While I have thoughts of adding a niche from my day job situation I dont think I have the time to make it work but I want to write and share. The other thing I want to comment on is the money making aspect. Yeah, I though it would be good to make some cash but it is not necessarily the draw for me. I am in it to develop the skill and the know how, gain some exposure, build a following and then…hmmm! My struggles however is with traffic. I am struggling to get the networking thing in tact and get read.
I need some tips and help on that. Check out my humble attempt and let me know what you think.
I appreciate your blog and all of you expert's comments!

Boerne Search

Niche Blogging

For me, I have found this is the only way to go. Find your niche and stick with it. Just like in college. Pick a major and stick with it.

Tyrone – Internet Business Path

I guess I would rather have a mixture of niche and generic blogging.

In this way, I would not run out of ideas and topics. After all, it would be nice to have a little of niche and a little of generi running in your blog especially on the fact that niche attracts more audience and generic blogging means freedom of thoughts.

Informative Post!

mypage5 review

nice tutorial.but still understand for me.should be more explain.thanks

Arun Basil Lal

Daniel,

That was a good discussion here. I still belive that Generic Blogging is good for newbies unless you are an expert in something.

For instance, a good PHP programmer can start off a niche blog 🙂

(But many newbies start of blogging just to make money, for them niche blogging would be good. Blogging is still an art to many I guess)

We live in exciting times 🙂
Arun Basil Lal

Arun Basil Lal

@Twitter@Million :
I dont think Generic Blogging can reduce the love of search engines. Infact, Generic Blogs get links for all kinds of blogs, so the overall authority is often more than a Niche blog, Daniel has already pointed that out in his other post (I mentioned that at the beginning)

@Fatin Pauzi @Solomon @Tom Bradshaw:
Thanks for the support. 🙂 Generic Blogs are better teachers 🙂

Tom Bradshaw

I agree a generic blog is a good idea for newbies, they tend to do a variety of work from design to SEO and writing a blog will really help to broaden their knowledge.

Solomon

Hi Arun,
I feel going your way gives the blogger initially the much needed practice. Though I've reasonable experience in my niche, I still felt little nervous. I'm tried writing generic and found my voice. There after, I started writing in my niche.

Great points here which give every blogger a direction when got stuck and looking for some sage advice!!!

Thanks
Solomon

Fatin Pauzi

I agree. Generic blog could attract more visitor by different niches. So, we don't have to focus on certain niche. But, whatever it is, it still depends on somebody's passion and knowledge. If they know a lot about everything, so, they could produce a generic blog. But, if they know a lot about a thing, so, niche blog is suitable for them.

Twitter@Million

I also think that Niche blogging is the way to go. People (and search engines) always love fresh content. And you can get unique visitors only if your postings are related to the niche market that they are with.

Arun Basil Lal

@Hendry Lee:
People get the idea that Generic means everything under the sky.

For me a broad niche is a generic blog. What do you call a blog on mobile phones, digital cameras, blogging and related stuffs? Its not a niche blog, but dont you think that those are the common interests of any techie? Such a generic blog can get readers too.
Thanks for support Hendry… 🙂

@Heather:
Even if its a niche blog, I dont think you can make every reader happy in every post. For instance, DBT is a niche blog, right? I dont mean that I dont enjoy posts here, but not all posts directly affect me. The same would happen in a Generic blog too. The idea is to update each category of posts at regular intervals 🙂

@Andre Foisy:
I think one should be motivated to blog only because he likes to write or has something to say out. What else? The idea of making money doesnt work instantly. And you should write what you love writing most. That doesnt mean that you go out and write whatever you can think of, but have your limits. Limit it to a number of topics that any average netizen would enjoy reading. Focus on the person at the end, not on one side of the reader, thats what I follow, you are free to choose 🙂
PS: I liked to personal touch in your comment, "Yours, Andre Foisy". Thats cool!

Lindsay

I've found that blogging on a broad niche can be a happy medium. You don't run out of ideas, and yet you still appeal to a specific audience and can rank well in the search engines.

I suspect the generic blog works best for folks who are gifted entertainers. They can attract an audience no matter what they write about, but in a way, your style and your personality end up becoming a niche of sorts anyway. 🙂

Andre Foisy

Arun,

Generic blogging is imho much too wide of a topic. Then what would I blog about? What would motivate me to start a blog? On what should I base the topic I would write about today? Finally, what audience would I target?

Yours,

Andre Foisy

Heather

I don't think that focusing on a generic blog is a particularly wise choice. A blog such as this, in my opinion, isn't going to be able to gain much of a following.

Readers may be interested in a few of your posts, but there are going to be a whole lot of them that they won't care at all about. As a result, if they don't care, then they aren't going to stick around for long to wade through those posts to find the ones that they do want to read about.

Hendry Lee

Arun, good post. I've seen successful blogs without a focus on any topic. It definitely could work but the content has to be interesting and engaging.

With that said, I think bloggers should focus on a niche. Even if they could not create top notch posts, they should focus in order to become a better writer in that niche rather than being generic.

Just my thoughts. Even with a small niche. I find it easy to expand vertically. For instance, before I started my blog, I planned to include WordPress, Blogger, and Movable Type. To this date, I just post one post about MT and none about Blogger.

Blogging about blogging is definitely still a broad topic, and often I do feel the urge to zero in on an even narrower niche. But I decide to leave it as is. People like the variety of content and I like the fact that I could write about different things but still related to the main theme.

Arun Basil Lal

@PinkInk:
Thanks for cheking out, well I was graduated from my Generic Blog and now its more closer to a niche blog. However, I dont consider it as one, that gives me the freedom to write whatever I like.

But now I am in love with blogging that I have nothing else to write about 🙂

~ Arun

Arun Basil Lal

Let me thank all of you for pouring in your thoughts.

Something I found interesting is the impression that all bloggers blog for money. Of course, its good to have money from it, but for me, as long as the blog is self sustained, it's a success.

(That doesn't mean that I don't try to make money at all, things are good when you have money.)

The very idea that 'blogging will bring you lots of quick money' is the most common pitfall newbies fall into. Even if it's a niche blog, I don't think that one could make money without consistency and hard work, delivering quality in every other post.

Ok, so as most of you say, I go ahead and start a niche blog. If I have to deliver unique content day after day, I should be a pro right from the start. Else, how will I be able to write consistently? The store of ideas will soon drain out.

I was basically focusing on a jack, not on a pro. As a newbie a Generic Blog could act as a playground or a school to work on and experiment. Then when he graduates, he can specialize into a niche blog. By that time he would have identified the right niche.

What I usually advice newbies, is to start a free blog on WordPress or Blogger for a while, write generic content and tune your writing skills, identify their domain and study the competition and then move on to a niche blog.

Let me reply to all of you, these are my humble opinions, no offenses at all 🙂

@Nate:
I don't think anyone can start off with top-notch posts unless you are on the specific nice for some time. For instance compare the quality of your first post with one posted this week, I guess you would have evolved. If you were a total newbie, you would have a lot of that mess in the first month's archives. Wouldn't it be a good idea to leave the mess somewhere else and start off with something fresh?

@Chetan:
Suppose Mr. X goes over and starts off a blog on Nikon cameras. He is new to the industry. Do you think he can write on Nikon for more than two weeks? More over there are something's in blogging rather than creating content. For instance, the style of your headlines matter, doesn't it? Where does he learn all those? Also what if he finds that he could write better on digital imaging rather than cameras..?

@Blog Expert:
From my observation, niche blogs fails more easily than generic blogs.

@Writer Dad:
Way to go! I did the same, when I started off, back in 2006, I never knew what WordPress was, now I find myself breaking the WordPress code. I found my niche too!

@Suzanne
I started blogging because I love writing. When I found that I could easily build a blog where I could house my write-ups and the world could see it, I was excited and I jumped in. Well, the excitement is there till date. I feel the same satisfaction with every post, the same way I had with my first post on my blogspot blog.

@Cananito:
Everyone says so, so I think I should get another niche blog with the intention to make money online! Btw, there are better ways to make money online other than blogging. The opportunities that you get via Blogging are awesome!

@iGoMogul:
Generic blogs need not be personal ones alone. I don't mean you should write anything under the sky, but a blog on Internet + Gadgets + Blogging could attract readers and advertising and yet fall into the Generic Blogging category.

@Mr. I
Thanks for the support! There you go, I had 173 posts on my blogspot blog before I decided that its time to move on to a more focused blog. Well it's still a kind of Generic blog, but much narrower than the one I had earlier. As you said, my Blogspot blog just gave me one Adsense check, but the things I learnt helps me earn better now!

@Ibrahin:
Blogging is not all about making money for everyone. Some people blog to get an online presence, not to mention the opportunities it gives you.

@Barry Finlay:
Wow, Good luck with your blog.
2 mistakes I made while starting out: I didn't network at all, I started on Blogspot. If you are looking for a free blog, use wordpress, and network well! I know you are already doing that… 🙂

@Mayooresan
I go with you, I never said Generic blog could make you money, it would teach you better.

Verdict:

If you are REALL good at a specific niche and you have an eye to make money, go for a Niche Blogging. If you need to learn Blogging better, go for Generic Blogging 🙂

Pink Ink

Arun, I checked out your blog and it comes across as a niche blog on blogging. Of course just basing on a couple of posts.

Good points here.

I have so many interests that if I niche blogged on my passions I'd have at least a dozen. As it is, I have one main one and three "niche" blogs.

Mayooresan

mmm….. I disagree with your idea. For about last 3 years I've been blogging on Generic top but I couldn't make a penny out of my site. Some $1 per month.

Almost tired and gave up on blogging, later one of my friend asked me to start a niche blog and I started to write about Tech stuff and Mobile stuff mostly related to Sri Lanka. Within 4 months my AdSense earning went up to $40 per month and it's keep on growing.

So, I don't think Generic blog is a good idea when it comes to making money online. If you wanna experience blog arena then it's the best choice!

Barry Finlay

I agree with the idea of generic blogging. I have been looking at blogging for a while now but have still to start. I have found it difficult to pick a niche so thought that a generic blog would be a good place to start and it might help me identify the niche that I will eventually break into. I would like to make money from the blog but understand that it is unlikely to happen on a generic blog but the experience and potential exposure from this could be beneficial.

Ibrahim | ZenCollegeLife.com

I don't see how one can create any sort of specific target audience with generic blogging. And if you can't define your audience, you can't lead them or influence them in any way. And if you can't do that, how can you profit?

Mr. I

I agree with you. A Generic Blog is good place to learn but not to earn! Maybe that's the cause why most people do not want to opt for Generic Blog. However, if you are not an expert, it is best to have generic blog.

I have experienced this myself. I started with a generic blog. No significant earnings but I wrote 80+ articles on it and found that 40 of them were about blogging. This showed me my niche. After some researching, I launched team blog about blogging and with experience learned from mistakes, it is going on nice!

I completely agree with you and support that "Generic Blog could be the right choice for newbies!

iGoMogul

Some of our clients have niche blogs, while others have generic ones with a more personal approach. Ultimately success with either kind depends on what the blogger's goals are. In our experience, focused blogs with a clearly-defined topic are more effective in building readership and attracting advertising opportunities. But if the client simply enjoys blogging and wants to share with family and friends, there's no reason to put limitations on what they can write about.

Cananito

I did start with generic blogging, and the author has a lot of points, but money wise, niche is the way to go.

Suzanne

I never felt the need or urge to start a blog until I found a particular topic (a local political/environmental issue) that I didn't find expressed anywhere else on the Interwebs. I started blogging with a vengeance, attracted some angry readers, and now have branched out a little to some other local topics. It depends how one defines "success", to be sure. I think the real answer is somewhere in the middle- not exceptionally narrow, but not about everything under the sun either.

Writer Dad

I started out with a general blog and then moved into a niche blog. This worked out really well for me because it gave me time to learn the rules and tune my voice. If I'd started out with a niche, I don't believe my overall voice would have been nearly as strong.

Blog Expert

Generic blogs can easily fail though. People tend to have a hard time find a specific niche.

Chetan

I don't agree with you Arun. I think generic blogs were a choice when blogs were just getting started. Now that this field is so crowded, any newbie blogger cannot just register on Blogger.com and start a blog about Technology.

Instead, a blog about cameras -of a company- might do well for a newbie.

Nate @ Debt-free Scholar

I disagree. With a generic blog, it is easy to ramble on and waste your time on worthless posts that your readers do not enjoy. You will have very few regular readers and will not be able to get many advertisers.

Just my humble opinion. 😉

Thanks,
Nate
Comments are closed.