Friday Question: How Does Your Day Look Like?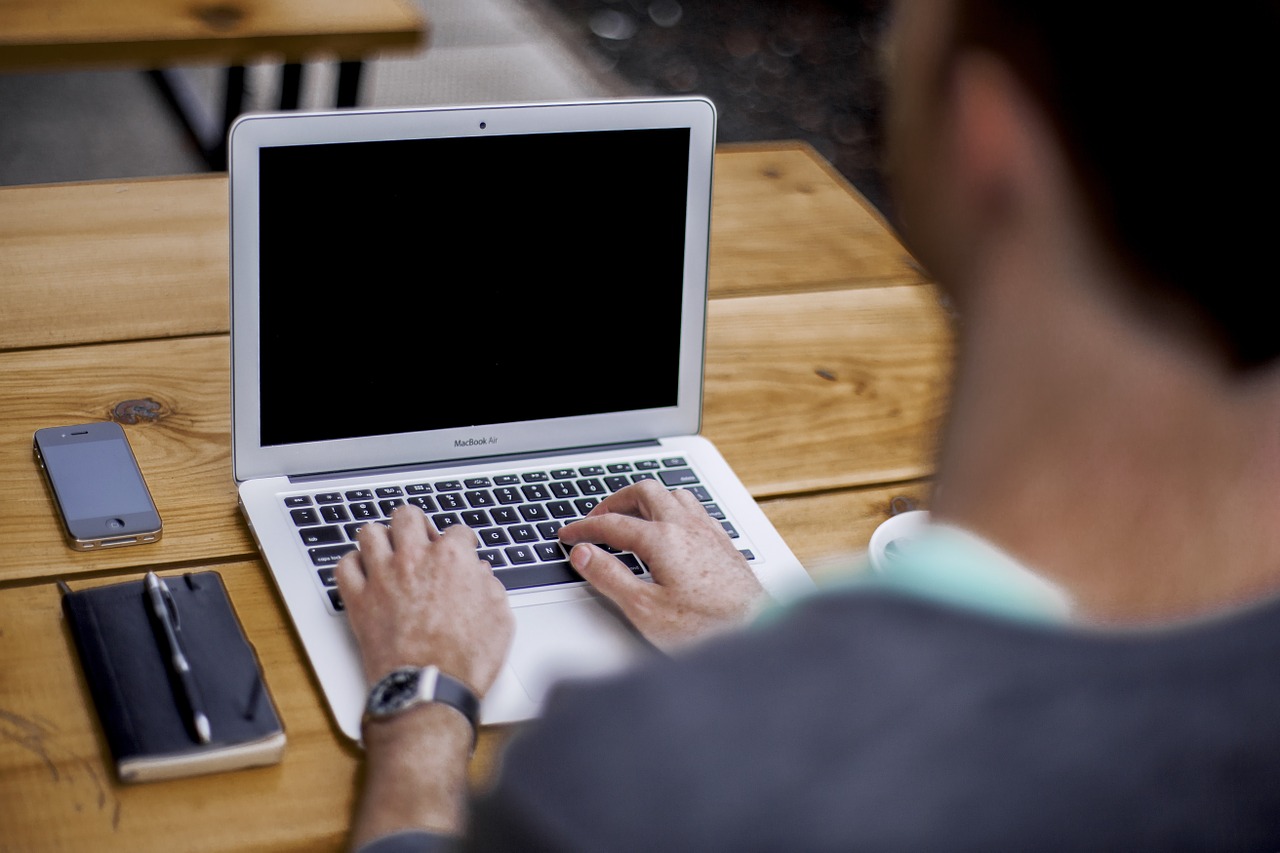 Once in a while I get a question on my email inbox asking how my day looks like, what kind of blogging tasks I perform routinely and so on. Since I never answered to them before, I will try to post a summary of my day and my activities below.
7 am – 8 am : Wake up and check email
I go to sleep pretty early every day (around 10:00 pm) so I wake up naturally at 7:00. I really hate alarm clocks, and think everyone should try to live without them, but that is for another post.
The first thing I do in the morning is to turn my computer on and check my email. I have several accounts, but all of them are configured under Gmail, so I just need to go there.
On average I have 20 to 30 new emails every morning, but most of them do not require a reply so I manage to clear my inbox in 30 minutes. After that I go down to take breakfast.
8 am – 10 am : Blog maintenance
After breakfast I will sit in my computer again and start working on the blogs. First of all I will go through all of them approving comments in moderation, replying to any comments that are interesting or asking my opinion, and checking any big incoming backlinks.
The next step is to select the article that will be published that day (usually they have been written already), quickly scan through it to make sure it is all right and then hit the publish button.
Once I am done with the blogs I will hit my RSS reader and scan through all the stories. At the moment I am tracking 112 blogs via Bloglines. I have a Google reader account as well with many more, but usually I don't have time to check that.
10 am – 12 pm : Article writing
Unless I wake up really inspired, I will only start writing articles and posts at around 10 am. Usually I can write two small articles until 12 pm, with a couple of 10-minute breaks in the middle.
Structured and linkbait articles obviously take longer. Some of them will take as long as one week to get completed, but that is because even when I have a killer article coming I will not write on it for longer than 2 hours a day. It helps to let the ideas settle down.
12 pm – 4pm : Lunch and sports
I have lunch at 12 pm, and after that I will just chill on the Internet or watch some movie for one hour. Once I am done with digestion I will head up to the gym or to the swimming pool, depending on the day of the week.
I always loved sports, and I have done competitive swimming for 8 years when I was younger, arriving to compete at national level here in Brazil.
When I moved to Italy in 2002 I needed to stop swimming though, and for 6 years I did not enter in a swimming pool.
Late in 2007 I started training again, and this year I will probably enter in a couple of championships. We'll see how the return will go.
4 pm – 7pm : Diversified projects and promotion
At around 4pm I get back to the computer, but in the afternoon I will do all sorts of activities, and they rarely are the same from one day to the other.
If I have a good post on any of my blogs, for instance, I will work to promote it (with other bloggers and on social media).
Most of the times I also have parallel projects (new websites, consulting gigs, etc) going on so I make the afternoon hours dedicated to them.
Finally, before going off to dinner I also like to check my email and clear the inbox again.
7pm – 10pm – Closing the day
The nights that I stay at home I will have dinner and then surf around the web for a couple of hours more, before heading to bed.
Some nights I go out with my girlfriend so I shut the computer down at 7pm and will only turn it back on the following morning.
One habit that I have is to listen to podcasts on the bed before falling asleep. So many times I remember waking up in the middle of the night to turn the MP3 player off, else Leo Laporte would not let me sleep…
Conclusion
As you can see my work load is not that heavy. That is one of the reasons why I decided to quit my job a couple of years ago to start working full time on the Internet. The freedom and flexibility that you get are priceless in my opinion, and they by far out wight any negative aspects (e.g. the lack of social interaction).
Browse all articles on the Q & A category
33 Responses to "Friday Question: How Does Your Day Look Like?"
Daniel Scocco

These days I am making around $4,000 monthly. That is plenty here in Brazil.

Carla

In envy you. 🙂 Unfortunately, I have to have a 42 hour a week job (health insurance has to come from somewhere) but hope to be in your shoes in the near future.

As Daniel asked in #28, I'm curious about your income as well.

nitinpai

Daniel,

Could you please mention how much do you make per month with your blogs?

InfoDoorway

Your schedule looks eerily similar! I spend about 4 hours on a few sites of mine starting at 4am and then take a break. About another 2-4 hours in the afternoon uploading content, blogging and researching for the next day. Emails in the evening and blogging some more (about 6 sites total). It's a lot of work but I hope to expand in the future and get some help!

Ajay

I really wish I could sleep so early!!

The Masked Millionaire

Everything I write in my blog is my actual day.

Héctor

Daniel,

thanks for this article, very inspiring… over all the part:

"… to quit my job a couple of years ago to start working full time on the Internet."

Thanks

Héctor

Mike

LOL odd topic.. but nice to see a fellow blogger's day

Nisha

Nice to imagine about your routine…..

Daniel Scocco

Patrix, when I am working I am always in my home. In theory I could get the notebook and go to some Starbucks or similar, but I prefer to work from my desk.

Patrix

Do you do any face-to-face networking or do your Internet work outside your home?

James

Inspiring..hope i could quit my job someday and be a full time blogger..

Young

Thanks for sharing with your daily life.It sounds good, which makes me want to quit my job and be a blogger like you, but I am not as good as you at blogging, so I quit my thought. Maybe I will quit the job to be a full time blogger some day later.

Vlad

@Daniel: "burnout" due to having posted so much stuff that you're now fed up with it, or simply lacking ideas for new posts.

Ned

I am terrible about keeping a schedule, so I appreciate an example of how it can be done.

Nate

Daniel your life is just how I picture mine job well done. I left the corporate world about 9 months ago… working as a freelance web developer primarily and just starting a blog about fitness etc.. (Its really hard!) But I like doing it so the fact I make like 10 cents / week doesn't really bother me. Hopefully I'll get in the swing of it more (writing good posts is difficult but I imagine its like all things practice makes perfect)… Well job well done keep up the good work I really like your blog.

-Nate

Jeremy Steele

"else Leo Laporte would not let me sleep…"

Heh, maybe someone should have Leo pull a Matrix prank on you and toward the middle of the podcast say something like "Daniel…… Daniel…. wake up….. follow the white rabbit" then have a little door-knocking sound play..

Heh, an evil prank to pull on a sleepy blogger.

OldSailor

If you get married, how your time schedule will look like ?

Daniel Scocco

Outside of my working hours I don't have lack of social interaction :).

Luca

I mean outside the job, i don't have also problems when i work alone all the day.

Daniel Scocco

Luca, I really don't have a problem working alone from my PC all day long.

For some people this would be unbearable, for me it is OK.

Luca

Ciao, really nice article. How you manage the lack of social interaction?

What Sells Online!

You have a pretty relaxed work life. Makes more of us who want to make blogging for dollars a career. Thanks for sharing!

Cheers,
Samantha
Latest Post: The Internet Marketing Business Ideas Guide #2 – Affiliate Marketing with Digital Products

Daniel Scocco

Carbono, yes.

Carbono

Do you live in Brazil? E você fala português?

Daniel Scocco

Vlad, burnout due to what?

Vlad

You might be able to pull if off for a short while, but not 5 years… burnout would occur sooner rather than later. Happened to me before.

I just run one blog at the moment, spend around 1-2 hours a day on it writing content and touching up the look and feel (it's quite new and I've not yet reached a form I'm 100% pleased with). Not much to do in the comment moderation department at the moment… hope that will change soon though.

Daniel Scocco

Not that I am proud of it by the way, I really wanted to be able to pull 10 hours every day, I would be rich in 5 years if I could do that :).

Daniel Scocco

I would say I work some 6 effective hours per day.

Nick

so how many hours does your working day last?
Comments are closed.