The Four Crucial Skills Every Blogger Needs to Develop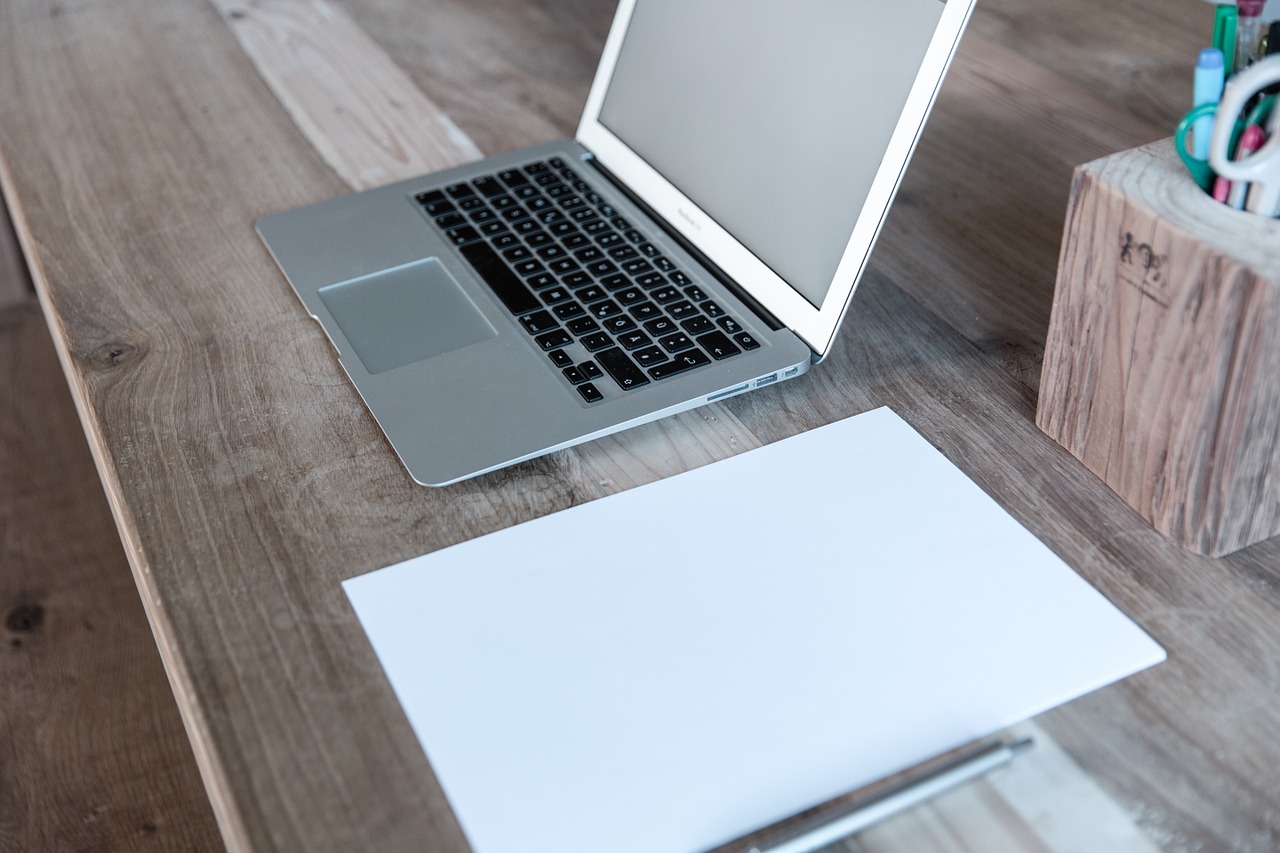 As a blogger, what should you focus on learning about? What skills do you need to work on?
There are plenty of different skills involved in blogging, but for me at least, there are four really crucial areas that you need to get to grips with if you're going to succeed.
Miss out on one of these, and chances are, you're not going to get very far with your blog. Hit all four, though, and you're in with a good chance of doing really well.
(You might disagree with me on some of these, or you might have a fifth crucial skill to add. Just pop a comment below if so.)
#1: Writing Clear, Engaging Content
Even if you have a video blog or run a podcast, you'll need to write some text for your blog (e.g. for your About page, and for introductions / show notes).
You definitely don't need to be the next Shakespeare, but you do need to have a very good control of English (or whatever language you're blogging in).
Note that English majors don't get a free pass here! If you're used to writing in an academic or business context, you probably have some habits to unlearn in order to write clear and engaging blog posts.
Resource:
DailyWritingTips has a wealth of great advice on every aspect of writing. Pick your weakest area (e.g. grammar) from the categories in the sidebar to get a list of posts that can help you.
#2: Networking and Building Relationships
The entire internet is built on connections (links), so it's really important that you get to know other bloggers (or podcasters etc) in your niche.
This can seem a little daunting when you're just starting out, especially if all the blogs you follow are huge A-list ones. One good way around this is to focus on connecting with other people at a similar level to you.
Resource:
Firepole Marketing has some excellent posts about building connections in a very authentic, non-spammy way. Check out Everything I Know About Building Business Relationships I Learned from My Teddy Bear and How to Get Noticed by Online Influencers (and Boost Your Credibility!) in particular.
#3: Using WordPress Effectively
Although you don't absolutely have to use WordPress to run a successful blog, the truth is that the vast majority of professional blogs do use it.
WordPress has a wealth of different features that you'll want to get to grips with. For instance, you'll probably want to add and change widgets in your sidebar, install and configure new plugins for added functionality, and make little tweaks like enabling threaded comments or switching on extra formatting options.
You definitely don't need to learn everything before you begin (and I wouldn't recommend trying)! Instead, try to learn one new thing each week. And any time you want to do something in WordPress and don't know how, search on Google for a tutorial.
Resource:
WPBeginner is a fantastic resource for anyone blogging on WordPress. Some of their posts are more techy and targeted at developers using WordPress for the first time, but there's also plenty of advice for more typical bloggers. I particularly recommend their glossary of common WordPress terms.
#4: Motivation and Self-Discipline
This might seem a slightly odd skill to include, but I think that it can count for more than the above three put together! You can start blogging without being a very good writer, without any connections, and without any technical knowledge … but you can learn all those things along the way.
If you don't have both motivation and self-discipline, though, your blog is likely to fail (even if you have all the other skills on this list). A blog is a long-term project, not something you finish in an initial rush of enthusiasm.
Motivation is all about feeling keen to blog – excited to sit down at your computer. Perhaps your motivation comes from the love of writing and sharing, or perhaps from your hopes of making a living through your blogging.
Self-discipline is what you use when motivation is temporarily lacking! Perhaps you really aren't very enthusiastic about writing a blog post or replying to comments, but you sit down and get started anyway. (Often, this will bring your motivation back.)
Resource:
Michael Hyatt is an excellent blogger and podcaster who covers topics like productivity and self-development. Check out his post How a Shift in Your Vocabulary Can Instantly Change Your Attitude and podcast How to Develop More Discipline for some great tips and encouragement.
So … your turn! Which of these skills are you going to focus on during the next month? And are there any skills you'd add to the list? Pop a comment below.
Browse all articles on the Strategy category
12 Responses to "The Four Crucial Skills Every Blogger Needs to Develop"
sangeetha menon

I often face the need for networking and self motivation. Will follow your suggestions and work towards improving both .

Ali Luke

Thanks all!

Sam, as I say in the post, you don't absolutely HAVE to use WordPress — but it's what we recommend. Whatever blogging platform you're using, it's important to learn how to use it effectively.

Kevin, great point about perseverance — and perhaps that would have been a better word for me to use than "self-discipline".

Christoph, I definitely recommend having one blog on one topic at a time. It's really hard to build several blogs at once, and if you write about a bunch of different topics, you'll find it hard to get readers.

If you want, you could choose two related topics (e.g. travel and food could easily go together). You could also go for a very broad topic, like "health" or "personal development", though you'll probably want to find a particular angle within that, to make your blog unique.

Bruce Barnwell

Like everyone else has said #4 is the top of the list motivation can really get low at times, especially if you have set your goal to post multiple times a week.

I post 3 times a week, and sometimes deciding on a topic can really drain motivation. That's when self-discipline has to kick in!

The one aspect I feel I need to work on most at this point is the networking and relationship building. I have been reading your articles since I started following you on twitter, but this is the first time I have actually sit down and commented on any of the good articles I have read.

Thank you for the insight and information you have provided.

Kevin Duncan

Hi Ali,

These are all great, important skills for bloggers.

I've found "perseverance" to be a crucial skills, as well. All of us, no matter how good we are as writers, how many relationships we've built networking, how much we've mastered WordPress, or how much motivation and self-discipline we possess are going to feel like giving up at some point.

Pushing through when you feel like giving up is an imperative skills for bloggers.

Because we all feel like giving up at some point. If we feel like we aren't getting enough readers, comment, income, whatever… the temptation is to throw in the towel after a while.

The bloggers who persevere are the ones who reach the top! 🙂

Sonal

Great article. All the points are relevant, and I especially think learning to use WordPress effectively is very important. Publishing to other networks such as LinkedIn or Medium through WordPress is easy and very useful. I think LinkedIn is an up and coming blogging site, and it reaches everyone in their network, so it's worth looking into that too.

Rob

Thanks for the tips, content is always hard to write, I find it difficult to get from initial text to that final polished article. We have started to use a blogger and instantly have seen the difference between factual context vs his easy to read fun and engaging content. I'll review these tips next time i try and give it a bash though, thanks for the post.

Christoph Lamprecht

Hi everybody,

I find this whole blog very helpfull in starting out with my own blog. Thanks for all those great tips and advice.
I am, right now, working on starting my own blog and just have one issue that I just can't get around. Maybe you all can help me.
The issue is, that I have so many ideas and thoughts running my head that I can't pinpoint a niche to start in. If I throw all those topics in one blog they don't match… What should I do? Start more than one blog or just get down to one topic and get started with it?

Thanks for your help and comments.

Christoph

Sam Mudra

Personally, I agree on the #1, #2 and #4 point. But I do not agree on the 3rd point that a blogger must be using wordpress or has to be proficient/master on it. There is no relation between a successful blogger and wordpress. Have seen many tremendously successful pro-bloggers who are using Blogger or other blog engines. WordPress is definitely good but this engine is not mandatory.

Ultimately, the other 3 points will decide the blogger's success.
Additionally patience and ready-to-learn-attitude is also very important.

Regards
Sam Mudra

Renard Moreau

[ Smiles ] Yes, I agree. If a blogger doesn't have self-discipline along with motivation, they can't make any real progress with their blog.

Ryan Biddulph

Hi Ali,

Spot on. #4, #4 and #4 again. Do you know which skill I feel is most crucial?? 😉

I'm telling you, we'd have more blogging successes is all focused on #4 because once your mind is right you move into inspired action regularly and follow tips 1-3.

You'll have clarity of though so it'll be a piece of cake to write engaging posts, and you'll sit down to write, practicing your skills daily, because you have motivations to push you and self-discipline to keep you on the straight and narrow.

You'll become a networking whiz too. At 4:09 AM local Fiji time, I'm posting this comment. I've a bit of insomnia, so I'm up, and networking. I know I know, I'm getting little sympathy from folks with me living in Fiji now but either way I still need to push myself to network, and to form friendships with top bloggers.

Why do I do it? Because of #4. Self discipline, and most of all I know why I'm doing what I'm doing, and why I'm pushing myself when I feel tired, or worn down.

The WordPress tip too plays right into #4. With clarity of thought comes clarity of blog design. I have a clean, crisp, simple design on my blog because I feel no need to add much more, or to fill up space. My mindset led to the design, and the creation, and it always will, whether your blog is way to busy and cluttered, or whether it's simple and clean.

Ali, I dig this post.

Thanks so much for sharing.

I'll be tweeting soon.

Ryan

Mathias

Completely agree on the self-discipline part – you won't get very far in any area of life without that. Nice write-up!

-Matt

Shahzad Saeed

Michael,
From the deep inside my heart, this is one of the best posts I've read recently.

>> Self-discipline is what you use when motivation is temporarily lacking!
– To be honest, I was just thinking about it before opening this page. Totally agree.

I am coming to your blog Michael. I hope you'll have more productivity tips there 🙂

-Shahzad
Comments are closed.