Five Ways to Connect With Fellow Bloggers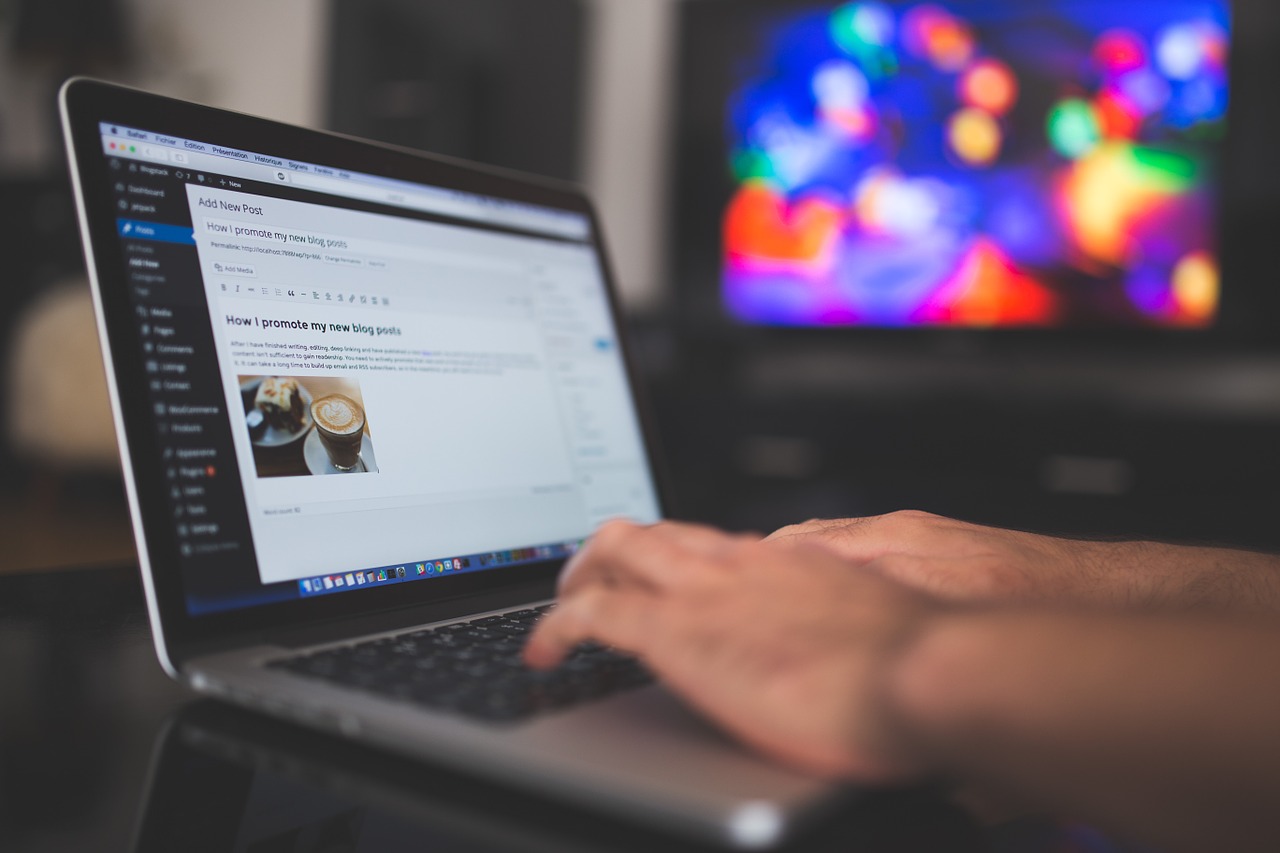 How do you build a relationship with other bloggers in your niche?
Whether they're brand new, well established, or A-listers, fellow bloggers are an invaluable source of support.
If you have a strong relationship with them, they may well help you with your promotions, link to your posts, offer you review copies of their products, etc.
You might wonder, though, how to get noticed by a specific blogger – and how to build a real connection. These five ideas should help. I've listed them in order from simplest to most involved (but also most likely to have an impact).
#1: Tweet or Share Their Post
This one takes seconds of your time, and isn't at all scary! Simple find a blogger you'd like to connect with, pick one of their posts, and tweet it out to your followers. Make sure you include the blogger (e.g. I'm @aliventures) so they see your tweet.
Tip: A-list bloggers won't always notice a few retweets and shares, but smaller bloggers probably will.
#2: Leave a Comment
When you leave a comment, you're not just helping out the blogger by adding to the discussion on their site – you're laying the groundwork for a relationship. Try to comment on their posts over the course of a couple of weeks before moving further.
Tip: Make sure your comments are genuinely useful and relevant. You don't have to comment on every single post, so don't push yourself to write something if you have nothing to say.
#3: Send them an Email
In my post Nine Blogging Milestones to Celebrate, DBT reader Shawn Gossman wrote:
I think #9 [Getting a "Thank You" Email from a Reader] is the best milestone out of them all. When my readers contact me to thank me for writing articles, that lets me know that people enjoy what I have to say and it motivates me to continue.
It's a safe bet that other bloggers feel this way too! By sending a simple "thanks" email, you can really make an impact.
Tip: When emailing someone for the first time, keep it short and simple. Most bloggers are busy people, often blogging around a full-time job.
#4: Write a Guest Post for Their Blog
Not all big bloggers read their comments or even their emails. Writing a guest post, though, is generally a sure-fire way to get your content read by them. Make sure you follow all their guidelines and submit the best piece of content you can.
Tip: Although it's a wonderful feeling to have a guest post on a major blog in your niche, you can also get great results from smaller blogs – so don't discount those.
#5: Write About Them on Your Blog
One pretty much certain way to get on someone's radar is to write a post about them. That could be an in-depth review of one of their products, an overview of who they are and what they blog about, or a piece that links to and describes some of your favourite posts on their blog.
Tip: Make your post as useful as possible to them – by linking to their products, for instance, or by encouraging readers to sign up for their newsletter.
Have you used any of these methods? What's worked well for you – and what might you try next? Let us know in the comments!
Browse all articles on the Strategy category
21 Responses to "Five Ways to Connect With Fellow Bloggers"
Sutradhar

These ideas are great to follow for the new bloggers, off course, although most of the experienced blogger use to do them, but these points are so clear to understand the impact of the communication deal among bloggers. Thank you very much for this valuable post that I use to look for. Looking forward to your next issues in the regards.

Jimmy

I agree with the premise "Whether they're brand new, well established, or A-listers, fellow bloggers are an invaluable source of support."

I agree so much I started a website precisely so that bloggers can connect with other bloggers. This is great validation that what I'm building is needed!

Ali Luke

@Julian — I don't think there's a magic number! You might only need to leave a couple of comments for a blogger with a small audience — conversely, it might take quite a long time to really build a connection with someone very influential in your niche.

Thanks everyone for your comments; great to know this post went down well. 🙂

Bob

These are fantastic ideas for follow up and building rapport! Thanks for sharing, I will try them out!

Darin L. Hammond

Ali,

Thank you very much for your time in writing this blog post about ways to connect with bloggers. This is something that I am always trying to do, but it's hard to find the time and effort. Your idea that "Whether they're brand new, well established, or A-listers, fellow bloggers are an invaluable source of support" is right on. Bloggers are my greatest source of support, and reaching out to them is helpful in so many ways. You develop new friendships, and bring more traffic to your site. I also like the idea of visiting blogs and leaving comments. This helps both you and the blogger. I have tried number five, writing about them on my own blog, and I found this helpful too.
Thanks again,

Darin

Hamza Sheikh

I guess writing a guest blog, and social follow up is the best way to come under someone's eye in same niche. Some may found it offensive but I believe it provides quick method.

Julian Adorney

Great article! Right out of Dale Carnegie; if you want to build a relationship, it makes sense to give the other person something (a thank you, a share, etc) first.

I'm helping launch my first start-up in a few weeks, and one of our main promotion strategies is blogging. I'll definitely incorporate these tips to help us network!

I am curious, though: how many 'contact points' (ie a comment/email they respond to, a short conversation, etc) do you think you should have with a blogger to really connect with them?

Thanks for the great post!

Ryan Biddulph

Hi Ali,

All tips are SO simple and powerful.

I have used each.

What touches you? What makes you feel good as a blogger?

Do that for someone else.

Easy.

Thanks for sharing!

Tom Jamieson

Yep, all good tips here. Glad to know I am doing them all and doing them correctly. Thanks for the reminder and the refresher.

Joanne

Building a good relationship with fellow bloggers will certainly help your blog or brand get promoted.

I'm a member of Kingged.com, an internet marketing social networking site, wherein I can follow internet marketers and bloggers I admire the most. Now, I'll be able to tryout the tips cited in your article. I hope through applying the tips I can somehow build a real connection with them.

Thanks!

I found this post shared on Kingged.com. I "kingged" it and left this comment.

Clive

I have been using the first two you mentioned, will follow up with the others. It works over time. Building relationships first. Thanks for this post,

ahmad muflih

Great tips, and very useful, btw I have been following your articles for more than six months, your articles about blogging, SEO, etc are very inspirational to me, Big thank to you, Daniel!

Job

This is a great article; thanks for sharing!

I love sharing other bloggers articles; it expands their readability. I also like the idea of writing or mentioning a blogger whose article will add value to people, I even give a link so my readers can get more information in line to what I'm writing.

Once gain,thanks for sharing.

Joseph Lalonde

Ron Rodney, I've never heard of Blogger Link Up. What is it?

Alaraba

Thanks.
I've not tried anyone of them before but I guess I'm going to pick it up. Thanks once again.

maxwell ivey

Hello; Thanks for another fine post. I have been using all of these. The most effective for me has been blog commenting. Just this week i was featured on adrienne smith's blog as one of five bloggers she admires. My alexa rank has gone up dramatically since her post and I've gotten more comments than ever before. My niche is a very small one the amusement industry specifically selling of amusement equipment. Of course, it was partly being a blind blogger and my good comments that lead to being featured. I had also sent her a few emails asking for help with technical matters. I have done guest posts with little results. I would do them again if asked but not going to invest a lot of my time chasing a guest post any more. And Mentioning them in your blog and sharing their posts are also good. This is especially true on twitter where you get points every time someone in a thread retweets it even if your name is just one of many hash tags included. Thanks again and take care, Max

Shawn Gossman

Thanks for the plug! I see you have written another great article! I need to work on the retweeting and posting as a guest on other blogs. I love to share other related blogs and their posts on my articles though as they are great for outbound links and its good to help your fellow blogger out once in a while. Thanks again for the mention and I look forward to coming back to read more from you, Ali!

Jamie Evans

This is a great post, thank you very much. Been signed up to the email newsletter for quite some time now and it never fails. Thanks again and keep posting.

Shyam Chathuranga

Tweeting is a good point. I used to put a +1 mostly because it's easy but it cannot be easily noticed by the Blogger when compared to Tweet.

I'm building my Business Site these days and I have a plan to do few Guest Postings before the launch date of my site. DBT was in my list as the 1st blog, but after reading yesterday's post I had to remove DBT. 🙁

Great post as usual.
Thank you,
Shyam.

faisal

Or simply catch them over a cup of hot coffee.

Ron Rodney

Something I'm about to start is to use Blogger Link Up. From what I can see it looks like a very good way to meet bloggers who want to do and accept guest posts.

Have you tried them?
Comments are closed.