Five Ways to Avoid Content-Writing Burn-Out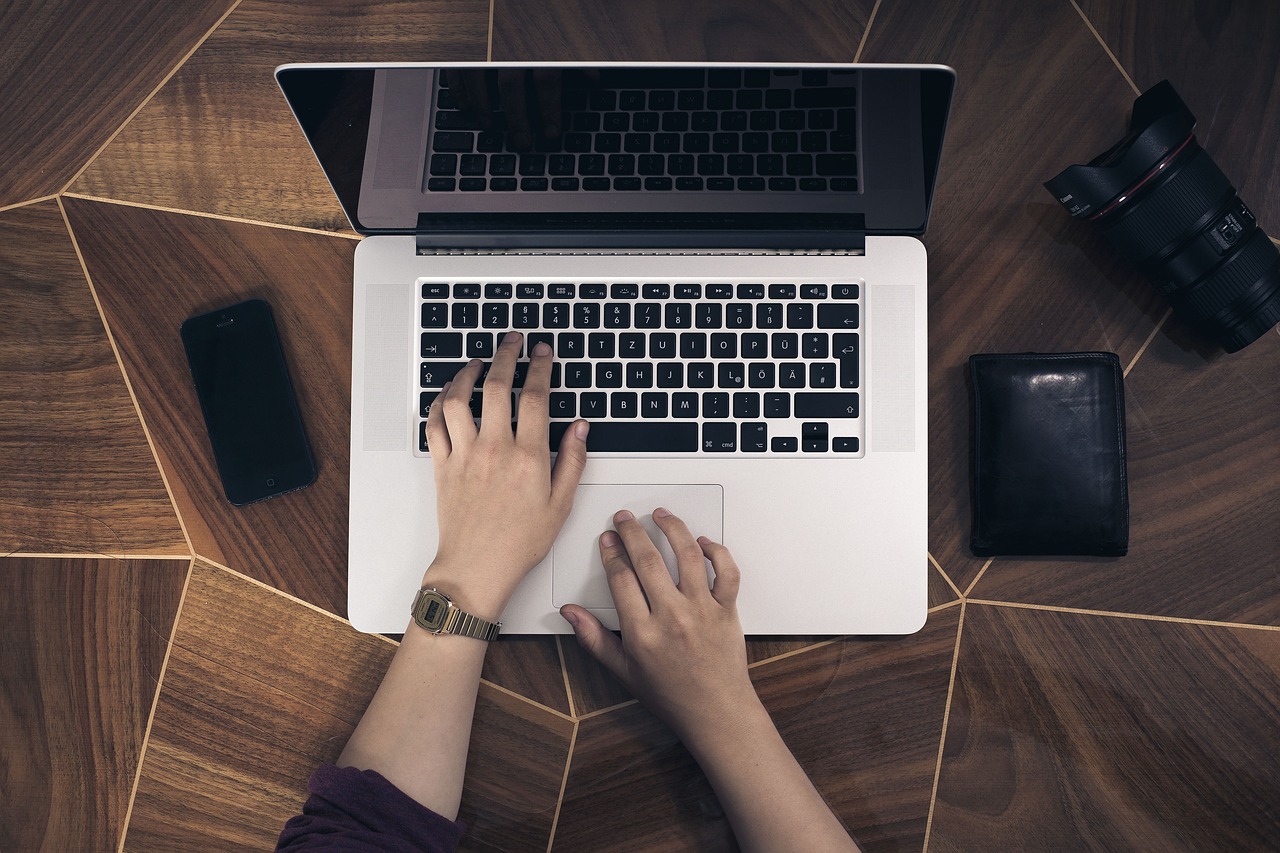 Have you ever sat down at your computer to write a blog post — and ended up staring blankly at the screen? Do you have days when the last thing you want to do is blog?
It's hard to keep on coming up with great blog content — and you might end up writing nothing for days, even weeks. Your readers won't be too impressed by yet another sudden silence, followed by "Sorry I haven't posted for so long…"
Luckily, there are a few great steps you can take to avoid burn-out, or to recover from it:
#1: Write Fewer Posts
If you're struggling to post on a daily basis, then don't — post once or twice a week instead. Most readers would much rather have two great posts a week than seven mediocre ones.
If you're really determined to keep posting on a daily basis, then you could shorten your posts, splitting any long ones into two parts. Bonus: this is a great way to keep readers coming back for more!
#2: Use Standard Structures
You don't need to reinvent the wheel every time you write a blog post. Standard structures or templates can make life much easier, because they give you a framework.
A few tried-and-tested structures include "how-to" posts (a series of steps teaching the reader how to carry out a task), list posts (numbered items), and round-up posts, where you link to great, recent information in your niche.
#3: Spend Time Coming Up With Ideas
Unless you find a blank page inherently inspiring, it's good blogging practice to come up with ideas before you need them. Sure, you'll have days when you wake up with a new idea in mind — but when you're feeling less inspired, you can turn to your list of ideas.
Try setting aside half an hour this week to brainstorm ideas for your blog. Once you get going, you might be surprised how many you can come up with.
#4: Write Guest Posts
This might seem like an odd tip for avoiding content burn-out — but writing guest posts can be a refreshing change of pace. They're also a great way to grow your readership and boost your SEO efforts.
By guest posting for different blogs in your niche, you'll be able to try shifting your writing voice, and you can tackle topics that might fall slightly outside your own blog's scope. Plus, seeing your work published on a big blog can be a huge confidence boost.
#5: Build Up a Stock of Posts
Once you get into a steady blogging rhythm, try to build up a stock of posts. That might mean that you publish two posts a week, for instance, but you write a third and keep it for a future date.
Once you have four or five posts in hand, you're covered for any emergencies — and you can take some time away from your blog, if you want. A week's break from writing can often be a great way to recover any lost motivation or enthusiasm.
So — those are my five tips, but I'm hoping you have some ideas to share too! What do you do to avoid (or recover from) content-writing burn-out? Let us know in the comments…
Browse all articles on the Writing Content category
13 Responses to "Five Ways to Avoid Content-Writing Burn-Out"
Carl Picot

Thanks for the good advice.

I guess blogging is like most things – You come up with the best ideas when you are doing other things.

I've started a 'snippets' folder and fill it with anything of interest I find when browsing, and as Andi has said – carrying a notebook is a great idea.

It's easy to burn out, even when your head is full of ideas – getting them out on a post can be a pain sometimes.

I just save and post when I'm having a creative moment.

Thanks for the great inspiration.

xxxxcarlxxxx

Liz

Hey Ali,

I completely agree with #1.

Bloggers can get so wrapped up in trying to get posts out every day that it's no wonder they experience burn out.

Two really good posts a week is plenty. Then I'd recommend spending the time you save writing so many posts on promoting those posts and getting social with other bloggers.

Liz 🙂

puneet

I really appreciate the tips you shared but its really difficult to find some with the same niche who accept guest post i struggle much in doing guest post.
i like your first point i follow the first method that is 7 post in 7 days of a week

Ali Luke

Thanks everyone for the comments — and for adding all your great tips too!

@Denise — I think a "blog post inspiration" folder sounds like a great idea. Might have to try that myself! (I mostly just have lists of possible post titles…)

@Dave N — I'm pretty sure that anything that gets us bloggers away from our computers once in a while is a good thing…!

@Biz78 — I'm sorry, I can't comment on individual's blogs — as you can imagine, I could very easily spend all my time doing that, so I just say "no" to everyone now. I suggest looking for a "blogging buddy" and swapping feedback with them. 🙂

Dave N

One of the things that I found is trying to write too many blog posts on a regular basis just did not work. Also when I would spend too much time each day trying to come up with subject ideas I would never actually come up with anything.

So here is what I found… When I am away from staring at my computer and out and about I actually come up with all sorts of great ideas for new articles to write. So I guess my main advise to others that have this problem is simply get away from your computer more and jot down ideas when your out and just living life. At least that works for me! 🙂

Gilbert

Thanks Ali for this amazing post that is based on facts. These are some of the experiences of most of us bloggers especially when at the start.
I totally agree with you in the issue of guest posting. It really is a good way of getting energized from responses received.
Thanks.

Biz78

A very nice idea,I appreciate it.Luke will u please tell me how I can improve my blog in which I am sending news from twitter and Facebook,please have a look at it and give me advice.

Rich

Great advice, and although I'm still new to this I'm glad to find that I'm naturally practicing some of the points in this list. One thing that I do is to try and write something every day, regardless of whether it is published or not. This helps keep me in the groove and makes writing the content that actually matters much easier.

Peter Sommer

I like point 1. It's stating the bleeding obvious as John Cleese says in Fawlty Towers but sometimes that's not such a bad thing! Good list with useful recommendations. Many thanks!

Andi the Minion

Great advice, I usually carry with me a small notebook for writing down any ideas I get when I am out and about. It has been useful, some of my favourite ideas have come from watching TV at the weekends, watching people while travelling on trains.

I also try to write more than I publish, so having a few on stock is very handy when I cannot write any thing new or I am short on time.

LearnOnly Heart

As you say scheduling post future is a very great idea especially if you are writing long posts
you can divide them into two or three part and schedule them in future

thanks

Ehsan @ GuideAndNews

I'm fully agree with you Ali,

You should sit down and create a perfect posting frequency for your blog ones and stick with it, If your posting frequency is 1 post a week than you should stick with it in all cases.

You must write a new post whenever your last written post got 7th days old, other wise it will cause traffic loss.
BTW awesome post Ali.

Denise

I have a folder in my bookmarks entitled 'Blog Post Inspiration". Any time I come across a news article, website, other blog post, picture, etc., that contains information in my niche (tea) that inspires me, I bookmark it. On days when I am inspirationless, I go to my bookmarked file.

I also practice #5. I personally find that it takes a lot of stress of of me to have a stockpile of blog posts. This, in turn, makes it easier for me to write blog posts in general.
Comments are closed.