Five Simple Ways to Add Value to Your Content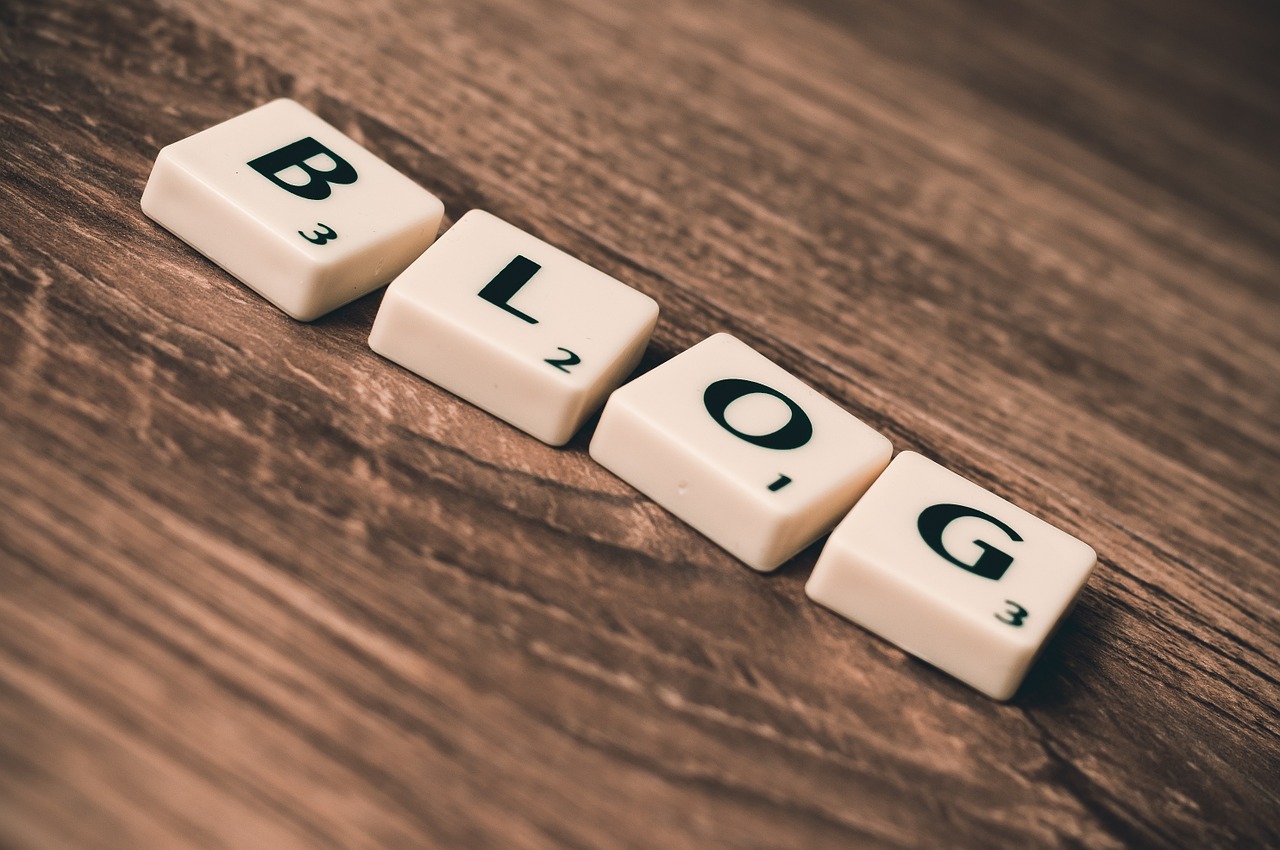 Are readers getting real value from your posts?
Hopefully, you're sharing ideas, giving advice, or providing inspiration … but you could probably still use a few extra tricks to make your posts brilliantly useful for your readers.
Here are five simple ways to add value to any post. (You might want to pick one or two each time you start a new post — and you could even go back through your archives and try some of these on older posts, particularly any which get lots of search engine traffic.)
#1: Give "Do It" Tips
It's easy to give information … but are your readers really implementing what they learn from your blog? Make it easy for them with simple tips for putting what they read into practice.
You can call these Do it, Try this, Your turn, Exercise … whatever works for you and your audience. Here's an example: one of my "Fix it" tips from The Five Biggest Mistakes That Bloggers Make.
Fix it: Come up with a blogging rhythm that works for you. Remember, quality is better than quantity!
#2: Link to Useful Resources
Whatever you're posting about, links can help give extra value to readers. For instance, if you're writing a guide on setting up a blog, you might want to link to a post on choosing a great domain name.
Some links could go to other posts on your blog (great for decreasing your bounce rate and for improving your SEO). Others could go to posts on other people's blogs (great for building relationships with fellow bloggers and for showing your expertise by pointing readers to useful resources in your niche).
#3: Add Formatting for Easy Reading
Subheadings, numbered points, bold text, blockquotes … all of these make it easier for your reader to take in what you're saying. If you have a long post without much formatting, try breaking it up into sections. Write clear subheadings that let the reader jump straight to the information that interests them.
For more help on formatting, check out How to Write Scannable Content: A 6-Step Approach.
#4: Give Concrete Examples
When you're explaining a concept, give readers an example. For instance, if you're telling them to write compelling headlines for their landing page, include at least one (and probably more) examples of actual headlines.
Your examples might be screenshots, videos, photos, quotes, case studies … anything that helps readers to truly understand what you're saying. Make them specific, and if necessary, take the time to explain them.
#5: Tell Readers Where to Go Next
At the end of your post, make sure you give readers some guidance on what to do next. That might be one suggestion to get them started on implementing your advice, or it could be a link to a related post on your blog.
This is also a great way to incorporate your call to action. Look for ways to encourage readers to do something that benefits you and them: for instance, you might suggest that they join your mailing list for more help with a particular topic, or you could ask them to leave any questions for you in the comments.
So … it's your turn! Head on over to your blog and take a look at one of your recent posts. Choose one idea from above, and use that to give your post even more value. Then come back and pop a comment below to let us know what you did. If you've got any other great suggestions for adding value to posts, let us know about that too.
Bio: Ali Luke writes a regular column for Daily Blog Tips. If you'd like more blogging tips and tricks from her, check out her three info-packed Blogger's Guide ebooks.
Browse all articles on the Writing Content category
16 Responses to "Five Simple Ways to Add Value to Your Content"
Suneeta Abraham

You have opened up a great concept. It is an essential part of a post to convince its readers. If your article failed to convey the concept then it worth nothing to both the sides. This is a very knowledge giving article that incorporates the method of making a post convincing. Applying this could change the way we write our blogs. A great post.

Nasrul Hanis

This is so true! Readers are looking for – what I'm going to do?

You tell them what to do. They follow your advice and got results. They'll share your ideas and credits with others!

Jason

I agree with what you have said here, you can have the best piece of content in the world yet if its just a long unformatted piece of text, no ones going to want to read it. Scattering content with images, lists and subheadings will transform boring content + increases traffic and decrease bounce rate.

matt mernagh

i'm working on #3 as we speak. formatting old posts to make them more pleasing. dropped my bounce rate significantly.

Ehsan

Nice post, Thank you Ali for sharing great ways to add some value to blog post.

Chikara

Adding value is sometimes easier than said than done. Considering how many blog posts are out there, its tough to come up with more ideas every day!

Chris @ NPI

6) Add graphics, tables and videos to your content
7) Don't waffle
8) Answer on comments

HP van Duuren

Great post Ali Luke,

'O.K. Let's put all this
in to practice…,'

Nr. 1) I like the 'Do It' Tip, with putting things into practice, talking about putting it into practice…., How about Excersising Creating some Back links by Commenting on my Blog or writing a Replies on other Commenters?

And Nr. 2) on that Blog you can also find a Special Page with
Practical Start up Links & Resources you can try.

Nr. 3) You might have noticed that I already started to use numbers.

Nr. 4) On that Blog you can also find Answers to your Questions for example when you click on the
Ask – Your – Questions Page. you will find a List with Answers to Questions. (Btw. you can also write Questions by Commenting or go to the special Q&A Shout Box.)

'In other words enough
things you can Do.'

Nr. 5) Where to Go Next….??? You might have guessed it, feel free to have a look at HP's Happy Home Business Blogspot.

'O.K. now let's see how this works'

'I will report back in a few day's.' 🙂

Jamie Northrup

Those are 5 good tips, readers often need to be told what to do, whether it's #1 or #5, just tell them to do something at the end of the post or beginning and it's more likely to happen.

NC

Now I know, adding value to a content is a big help. At first I thought it doesn't matter as long as you have content on your site but now, you have to have a very good content to give wonders on your site. Thanks for the ideas Ali!

Ibrahim Kamrul Shafin

Adding value to a content, it's not that easy – but one can evantually adapt the techniques if he works consistently on it. We never what will work the best for whom.

Shafin,
FacebookTrick.com

Ali Luke

@Edgar – Yes, I definitely think that if one post is becoming too long and complex, it's a great idea to split it into two.

@David – Great point about this increasing traffic! Adding value is a win-win for you and your reader. 🙂

@Leif – Glad to help! If there are any content-related topics you'd like to see me cover, just let me know (you can reach me at ali@aliventures.com) — I'm always very happy to take requests!

@Mohamed – Thanks, glad you liked the post! And great to hear you're already implementing #3.

Mohamed Shajid

Hmm. Very Interesting stuffs. Actually I'm doing 3rd one of this above post. When someone comes to my blog there are a trick just attractive the visitors by fonts, bold and italics. 😀 this post is awesome

Leif G.S. Notae

Thanks for the reminder Ali, I keep thinking about my poor blog and what I can do to fix it. I might have to adjust my posting rhythm as well. I always enjoy your articles here, they certainly give me some energy and ideas to execute.

David Mitchell

Hi,
I think these tips are great and adding this value is not only good for your customers but think it is great to increase traffic, because if your customers are happy with what you are doing they are more likely to share your content, or even buy from you.

Thanks
David

Edgar

I like your # 3, what I like to do is break them in to different blog post.

not only is this less confusing but it also gives the reader a reason to come back to your site to read part 2 ect.. which # 5 applies.
Comments are closed.