Five Great Questions That Will Improve Every Blog Post You Write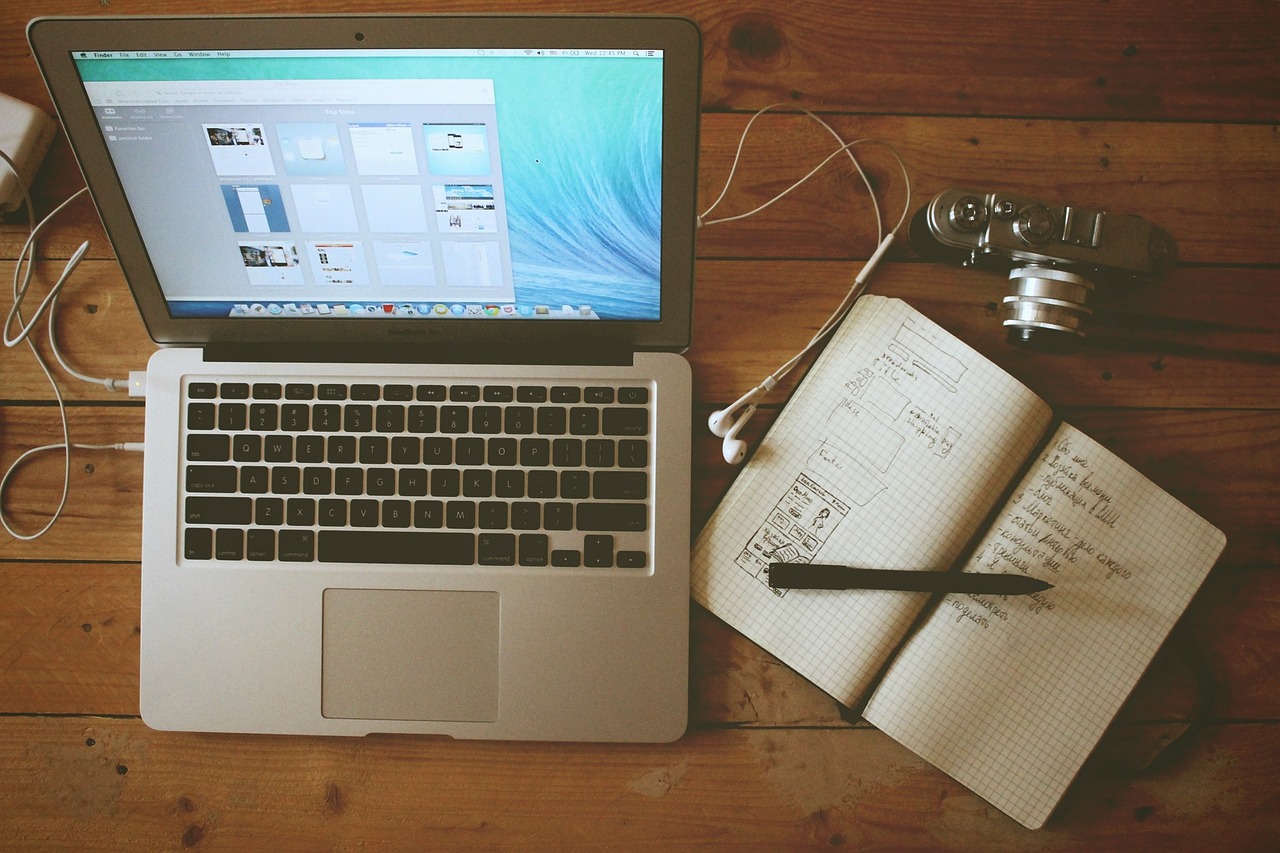 Have you ever published a blog post that just sank? Maybe you got one or two tweets and comments … or perhaps nothing at all.
The best way to avoid this happening in future is to ask yourself five key questions. Get into the habit of asking these about every post you write — and you'll get great results every time.
The best time to ask these first three questions is while you're planning your post:
Question #1: "Does this post have one key topic?"
Your blog posts should have one topic — not several. Of course, you can still make sub-points — but those all need to relate to a bigger picture.
In this post, the key point is "improve every blog post you write" and that's broken into five questions.
Question #2: "How will this help my reader?"
Rather than just writing about whatever's on your mind, think about what your readers want. That could be a "how to" or tutorial, or it might be a list of tips or ideas.
Even if you're promoting a product (or service), you can give value by pre-empting readers' questions, or by writing an article on a related topic that mentions your product and links to the sales page.
Question #3: "How will this help me / my business?"
Although your readers matter, you should have goals for your blog (or your business) too — otherwise, it's going to be hard to make progress.
A great way to ensure that the post benefits you as well as the reader is to add a call to action at the end (e.g. "click here to sign up for my newsletter and get my free ebook"). This works best when you can tie the topic of your post to the call to action.
These final questions are great ones to ask during the editing stage:
Question #4: "Have I used formatting effectively?"
Your post needs to look attractive on the screen. That means subheadings, bold text for key points, and perhaps bullet-points or blockquotes to help add visual interest and white space.
Formatting can make a dramatic difference to whether or not your post gets read: it's well worth spending a couple of minutes adding it in.
Question #5: "Will my title grab readers' attention?"
If readers come across your post through a social network, they may only see the title before deciding whether or not to read it.
This means your title is the most important part of your post — and it needs to be engaging enough to grab readers' attention. Great ways to do that are with numbers and adjectives.
Your turn! Which of these questions is the one that could make the biggest difference to your blog? Let us know in the comments … and if you have any great questions to add to the list, let us know those too.
Ali Luke writes on content creation for DailyBlogTips. Grab your copy of her ebook Ten Powerful Ways to Make Your Blog Posts Stronger here (along with other great blogging/writing goodies).
Browse all articles on the Writing Content category
11 Responses to "Five Great Questions That Will Improve Every Blog Post You Write"
Pex

Love it. Keeping it simple never goes out of style and these 5 questions will make sure I do just that.

Daniel

Well written post, Ali…

Your being from a writing background(deeply immersed) means you would have some insight into knowing that, "Just writing for the sake of writing" in the Blogging medium(especially in certain niches) no matter how great the quality of content is, can sometimes be a total fizz-er ……

I think we sometimes get so caught up with the writing process that, we can end up not leaving enough on the table, for visitors(readers) to take something away with them….

On the other side of the coin, we may be so focused on the visitor enjoying our lovely post, yet, we throw away an opportunity to include a little bit of " soft marketing" ….

Some sites I visit promote products and services with every post…some over-do it, whilst others get the balance right…..

Andreas Jacobsen

Wow, great post for bloggers! really helpful..

What I especially like is question 2 and 3. I guess I have been slacking with question 4 too. I do my very best to provide value, but I don't think I have been very good at focussing on what my reader want, even though it is perfectly simple.

Say you are writing a blog post about list building. Huge subject, but a beginner might be most interested in a "how to" blog post. Knowing how to set it all up with Aweber and such. Makes the post much more relevant.

Thank you for this post, and I will make sure to check back for more great content 🙂

– Andreas

Idrus

I always start by asking peroses write a post about the benefits obtained by the readers of my blog. After that then write the article according to the standard of writing. One more thing that many take time and often confusing is the phrase as the title of a powerful bait that will be achieved by the reader when I first read it.

Sometimes I have to make some titles and then choose the best one.

Thank you Ali, has shown that the question must be submitted by every blogger before taking action To publish news. I will make this as a list of checklist before posting articles.

Anne

If i were a reader,i would choose my necessary information,it is the same with blogs.From my point of view,the first and the third have great significence.In place of saying too much ,i try to surpport your blogs .

Phil

Hi Ali, i have just started my first blog which is a bit daunting so these tips have helped me clarify what i need to do. the main thing is to make your article interesting so that they read to the end and come back and visit you again. hopefully i will work out what works best in time but for now i'm just getting tips like these to help me on my way.

Hamza Sheikh

Great post! I am agreed here. Yes, these are the most important and essential points that we should ask to ourselves before posting anything on our blogs.

I personally love the Question #1, and #5.

One should have a single point of view in his post not multiples, and if mistakenly you have couple of point of views, then you should be ready to resolve the issues of your readers.

Rinkesh

I guess that one basic thing that one need to ask himself is "Does this article contains enough information that I would bother to share it across several users on social media platform". If the answer is No, you need to still work on the article till your answer becomes Yes.

Amanda Prior

Great post Ali. It should be printed out and used as a checklist before hitting the publish button.

One thing I'd add though. As well as having an attention grabbing headline, you need to lead the reader through the article to get them to the end. Grab their interest and keep it!

Ehsan Ullah

Awesome post Ali and those are the question that every blogger should ask themselves before publishing their blog post.

When it comes to improving every blog post, there are a lot of things that a blogger should consider like the headline, the content and everything.

Ali, I remember, you've written a similar post like this on ProBlogger long time ago with title "Nice Way To Spice Up Any Blog Post"

BTW, enjoyed reading it.

Chimezirim Odimba

How a post will help your reader is perhaps one of the most important things to consider while writing a post. The truth is that you don't have a business if you don't have eyeballs on your messages. Granted, you need to ensure it leads to a response from your readers. However, that wouldn't be a problem if you have taken the time to identify your target customer.
Comments are closed.