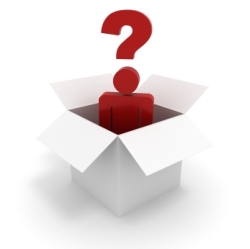 Last week I published a post titled Want To Interview Someone? Polish the Questions and Make Them Interesting. The basic idea was that if you want to interview someone, you need to work on the questions. In other words, make them interesting, proofread and so on, else you risk getting rejected.
In a comment on that post Arun Basil Lal asked:
Are we supposed to contact the authors with the questions prepared or should we ask for permission before hand?

In other words, is it better to email them the questions right away or ask them for permission first and then mail them the questions? Which is more acceptable in your opinion?
In my opinion, you should always send the questions straight away. Here is why:
If you just write an email asking for a permission to interview someone there is a chance that your email will just be ignored.
By including the questions in your very first email you increase your chances of landing the interview, because the person will see what the questions are about, and whether or not she is interested in answering them.
We are all busy, and by sending the questions in your first email you can save time for both sides.
In fact, I believe that this is the right approach for any type of email communication. For instance, if you want to propose a joint venture to someone, don't just write an email mentioning that you got this great idea and that you want to know if the person is interested in becoming your partner. Obviously the other person can only say yes or know after she knows what the idea is about, so your first email should include that information.
Our society is characterized by information overload and short attention spans. Going straight to the point, therefore, is a must.
Tips and tricks to improve your site
The latest trends and opportunities
Useful online tools
It's free!