by Steven Snell
Many top bloggers are not just seen as bloggers. Some have been able to transcend the role of blogger and have become icons of their industries that have significant impact and influence on others. A successful blogger may be able to attract readers and make money through their blog in one way or another, but an influencer's reach will extend well beyond their own blog into the niche as a whole.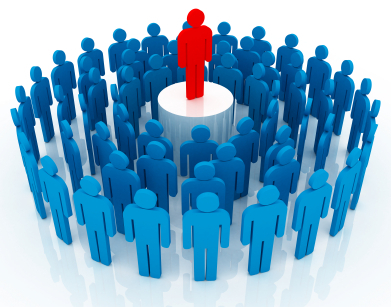 Common Characteristics of Influencers:
Large Audience – The size of a blogger's audience can be an indicator or influence, but this is not always the case. Not every blogger with a large audience truly is an influencer, and some bloggers with comparatively smaller audiences are in fact influencers. In general though, the size of a blogger's audience is one of the measuring sticks of influence.
Vibrant Community – Every influencer will have a very active and enthusiastic community around the blog. The community is really what dictates a blogger's influence.
Actions Are Followed By Others – An influencer by definition will have an effect on the actions of others. Other bloggers may try to imitate the habits and tendencies of influencers, plus their recommendations will be trusted by a much higher percentage of the audience than a typical blogger.
Mentioned Frequently On Other Blogs – The names of influencers will appear regularly on other blogs throughout the niche. This is generally a pretty accurate gauge of which bloggers are most influential in a specific niche.
Reasons for Aiming to Become an Influencer:
Improved Overall Success – As an influencer, you will basically be securing the success of your blog. Others will want to read what you have to say and they will trust your opinions. Additionally, any new blogs or other projects that you start will be extremely easier as you will already have an established audience and reputation from which to build.
Improved Credibility – While average bloggers are struggling to build trust and credibility, the influencer has already accomplished this, and it will affect almost everything that he or she produces. In the competitive world of blogging, credibility is invaluable.
Increased Ability To Help Those That Are In Your Network – As an influencer, you will have a tremendous ability to offer help and assistance to your friends and contacts. A simple mention and link from your blog could make a world of difference for your friends.
Security – Are Darren Rowse's subscribers going to unsubscribe if ProBlogger has a few lower quality posts? I don't think so. An influencer's reputation is enough to increase the security of a blog.
Word of Mouth Referrals and Links – Influencers benefit greatly from referrals that come from their readers. As an influencer, you will generally receive a lot more referrals and inbound links than other bloggers.
Tips for Becoming an Influencer:
1. Be Patient – Becoming an influencer takes a considerable amount of time. Don't expect to launch a blog and gain a huge influence on your niche right away.
2. Be Consistent – In order to keep making progress towards becoming an influencer, you must be consistent and diligent with your blogging efforts. No one ever ascended to the role of influencer by sitting around and waiting for it to happen.
3. Grow Your Knowledge – Influencers are generally very knowledgeable on the topics that they cover, and you should never stop learning and growing. The more knowledge you have at your disposal, the better off you will be as a blogger.
4. Focus on Quality Rather Than Quantity – The quantity and frequency with which you post is far less important than the quality of your information. Never sacrifice quality in order to produce more content.
5. Be Original – Influencers are not followers. In order to stand out and show your value to others in your niche, make every effort to be original and don't get stuck in the rut of following blogging trends.
6. Be Fair – Others in your niche must respect you in order to be an influencer. Always be careful about how you word things and how you come across to your readers.
7. Brand Yourself – All bloggers need to be working towards achieving a strong image in the eyes of readers. Influencers typically have been very effective at branding themselves.
8. Take Pride in Helping Others – Aim to meet the needs of your readers and those in your network. If you are able to help others to be more successful, you will be well on your way to becoming more influential.
9. Be Focused – Try to maintain a strong focus on your niche and stray off topic as little as possible.
10. Don't Limit Yourself to Your Blog – In order to become an influencer you may have to increase your exposure by writing guest posts for other blogs, leaving valuable comments on other blogs, participating in forums, etc. All of these things can help you to reach new readers that you would not be able to reach otherwise.
11. Network Online – The network around a blogger is a huge factor in that blogger's influence. There are a number of ways to network online, including social media, emailing other bloggers, commenting, posting in forums, etc.
12. Network Offline – In addition to networking online, most influencers have increased the strength of their contacts by networking offline as well. Conferences and seminars are just two examples of offline networking opportunities.