Three Simple Ways to Encourage More Comments on Your Blog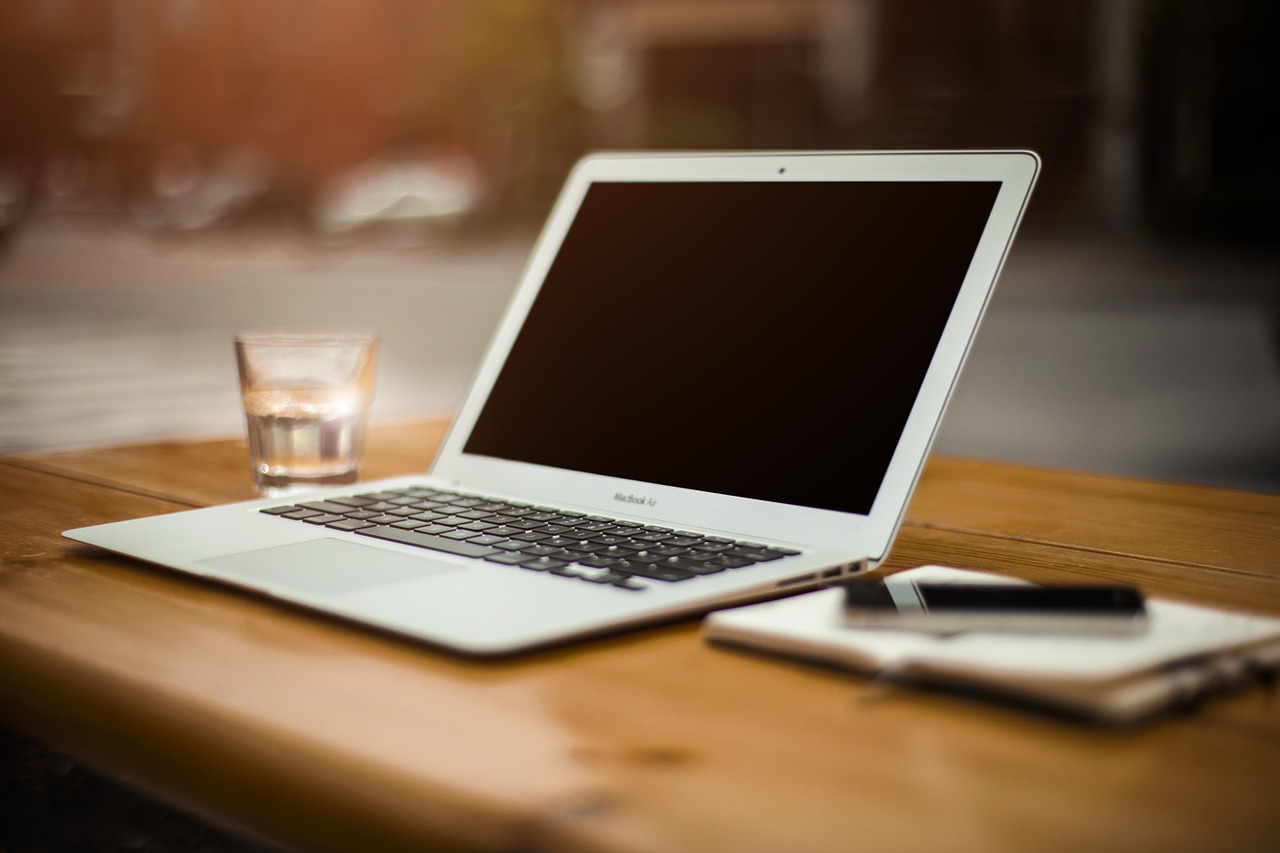 Do you have post after post with zero comments … and perhaps a handful with one or two comments each?
If you've got subscribers and traffic, you might wonder what you're doing wrong. You know people are reading — but they're just not commenting.
One solution, of course, is to turn off comments. But many bloggers, especially in the early days, find that the comments they receive are a huge source of encouragement, motivation and ideas.
So here's what you can do to encourage more of your readers to leave a response to your post.
#1: Invite Comments with a Question
Not all readers will immediately think of leaving a comment. A great way to encourage them is by asking a question. This could be as simple as "What do you think?" or "Did I miss anything?" or it could be more specific.
Try to make the question (a) open-ended (rather than yes/no) and (b) easy to answer — something that readers can give their opinion on.
 #2: Make it Easy to Comment
Some blogs receive next to no comments because they've made the commenting process difficult and time-consuming. If readers have to fill in a CAPTCHA, register, or even use the Disqus system, they're less likely to leave a response.
Unless you've got a really strong reason to use a different commenting set up, go with your blog's default. (The WordPress commenting system is perfectly good as-is.) For more on this, see Diane Urban's post Why WordPress's Native Commenting System Beats Disqus or Livefyre.
#3: Use the CommentLuv Plugin
CommentLuv is a WordPress plugin (with free and premium versions) that automatically adds a link to a commenter's most recent blog post — assuming they fill in their URL when leaving a comment, of course.
It's a nice way to reward commenters, and to help your readers connect with one another, building up a real community around your blog. To find out more, take a look at Kristi Hines's post 5 Reasons I Still Use CommentLuv.
Which of these will you be trying out this week? Let us know … in the comments. 🙂
Browse all articles on the Strategy category
26 Responses to "Three Simple Ways to Encourage More Comments on Your Blog"
SK Yadav

I tried CommentLuv on one of my blogs last month and noticed a little rise in traffic. I think this happens due to inter-linking of content through comment links.
Further making users to comment on your post is a kind of tricky one. To get more and more comments, your story should have some engaging and trending content.
I noticed that articles on gadgets, download-able content pages, news pages, and some code related pages get more comments than other webpages.

Rj Web Studio

I think the best way to get more comments on your blog is by inviting comments with a question, just like you've done here. But it really depends on the reader if he/she is really interested in commenting. Sometimes readers would rather choose not to comment, not because they're not interested but maybe because they already found what they are looking for. They also sometimes don't have any questions for the block

Richie Earl

Thanks for this. I don't ask questions, but will from now on. I do make it easy to comment, yet rarely get any. So I'll see if this one simple thing brings results.

maxwell ivey

thanks, it was short but very effective. I agree with you that you have to make leaving comments as easy as possible. I will leave comments on a blog using discuss but then I am a blogger. I am a blind one by the way so i hate captchas. I always encourage people to leave comments. I like to ask them how well i did on the post. this is more likely when i have included photos or videos. I will ask my readers to make sure the media loads properly. And don't forget that most bloggers will reciprocate comments so be sure to read and comment on a lot of blogs. You may also want to join groups where members are encourage to support each other by commenting. thanks again and take care, Max

Mike Rothwell

I certainly agree with you fist two points, I always ask for people views and comments now.

As for CommemntLuv, am not so sure. I'm inclined to agree with some of the other comment's voiced here. The few times Ive used it, it attracts all kinds of scrapers and comment spam.

Ali Luke

Interesting to hear a range of experiences with CommentLuv. I've really had very little spam appear with it (on Aliventures) — but then Akismet kills the spam for me before it gets onto the blog…

Ritesh, I would really recommend either using the free version or buying the premium version. If someone has pirated the premium version, do you really trust them not to have put malicious code in?!

Ami, I've not used Blogger in years, but I would have thought the built-in commenting system is probably the easiest thing to use. You can also use Disqus on Blogger, I believe.

Tony C

Great post, I definitely agree with these tips. I also feel more inclined to comment on a blog if it feels inviting. There are certain blogs that just feel too formal for me to comment on.

Serena @ Thrift Diving

I usually get about 30 comments when I post DIY "before" and "after" projects. I also get lots of comments when I ask readers for their opinions on how I should do a project.

Serena @ Thrift Diving

Cyclicx

These are some really amazing tips, I would implement these points to engage my readers more, to my blog !! Thanks !!

Khuram Dhanani

Yes, I think the reward system goes long way. By offering an opportunity to reconnect to others, I think we can entice visitors to participate in blog commenting.

Also, we can ask for recommendations at the end. After all, people have got distinctive ideas and out of the box thinking:- Khuram Dhanani.

Vishal Kapoor

i am also using commentluv plugin in my blog but there is no genuine comment come on my post. i get comment on my post but all are spammy and they promote their busniess.

Ami

Anything you could suggest in terms of comments plug-in for Blogger.com?

Corey

Hi Ali,

This blog was really useful to me, thank you for posting it for me. I am going to implement this with my work and share this article to my followers. Thanks you very much for this guide.

Harshit

Your tips are bang on Ali. I have found that right at the end of the post, if you leave food for thought for your readers, it makes them comment more often. Also, commentluv does indeed attract a lot of commentators as well as it gives them some incentive to comment.

Ann07

Comments section doesn't only allow us to see readers' insights that motivate us, bloggers. It also serves as a real energy booster. Comments inspire us to continue providing our readers with news, unique contents and opportunities. That's why we desire for comments after writing our content. However, it's quite tough nowadays. Thanks for sharing these three things to do to encourage our readers to leave a response before leaving our posts. It's a big help indeed!

Best,
Ann

Btw, found this post shared on Kingged.com

Corey M

Hi,
this blog is really helpful. I have recently been struggling to get my blogs to get comment, and when they do it is only ever one or two. This blog has opened my eyes to help improve my blogging skills, techniques and how to get more comments. Thank You for sharing this great guide.

Nikhil ganotra

Hello Ali,
This is one of the most amazing post I have ever read. I really liked the way of inviting comments with a question. Going to implement it and share this article to all my followers.

Thanks Ali for sharing this ultimate article 🙂

Raspal Seni

@Ritesh: Ritesh, you can easily find CommentLuv premium available online for free, BUT be aware that it'd definitely have some or other malware code inserted into it. I, Ali and most others will highly advise you not to get piracted premium theme/plugins from such websites.

I don't think you need the premium verson. Just get the free version plus the G.A.S.P plugin and you are good to do.

You can also directly contact Andy Bailey (author of CL) for a discount. He's a nice guy and responds promptly.

Ritesh Saini

Very Useful Tips Indeed. CommentLuv is an awesome plugin but I was wondering if I can get CommentLuv Premium for free. Is there any way?
Thanks in advance 🙂

Asif Ahmed

Despite blogging from past 7 years, this is something I haven't learned.
But I have observed a few things about it.
Like, writing with passion and creating a community around your blog.
Talk to people and invite them to read your blog posts.
Also, one thing to know is that not every post will attract too many comments, you will have to write something awesome, once in a while.

Lakhyajyoti

I generally get average four comments on my blog. I should use the CommentLuv Plugin to increase the number of comments. First I would like to start with the free version of the plugin. Thanks for the share.

Jennifer Thornberry

Good tips! I especially agree with #2. I don't mind filling my name and email address. I understand the blog author may need to moderate my comment to make sure I'm a real person and not a spammer. But I think twice when I have to do a Captcha, and I registered for the Disqus system a few days ago, but resentfully.

I probably need to invite comments with a question more often in my posts.

Warren

You made a lot of good points and I agree completely. Personally, I use commentluv in my blog and I think it's a great way to share information and of course, thank the author for the comment.

Asking a question at the end of the post is definitely a good reminder to invite readers to engage in what they've read.

Cheers!
Warren

Mohammed Saimon

I think it is the best way to get more comments when you will ask your readers to leave their opinions.

Raspal Seni

Recently I purchased an e-book by Carol Tice about (How to be a Well-paid Freelance Blogger) and in it, Annabel Candy has a nice piece of advice about commenting when you have zero comments on your blog.

Just get a blog buddy and then comment on each other's blog posts. That way, you get at least once comment (or two if you reply) on each of your posts. And, once there's at least one comment on a blog post, other readers are more likely to comment too.

I agree, CAPTCHAs are really annoying and I hate posting comments on blogs which have them, especially the difficult ones to read. Simple math captchas maybe okay.

CommentLuv: I stopped using it and have removed it too, after reading a post by Kevin Muldoon and a few others about how CL attracts spammers. I found my comment spam has decreased a lot since I removed it.

Like Scott, I too like inviting comments with a question.

Scott @ Kawntent

Hi Ali!

I think the best way to get more comments on your blog is by inviting comments with a question, just like you've done here. But it really depends on the reader if he/she is really interested in commenting. Sometimes readers would rather choose not to comment, not because they're not interested but maybe because they already found what they are looking for. They also sometimes don't have any questions for the blogger, since the answers were already posted!

When writing for our clients, we give them subjects to think about, different subjects, unique subjects. This will make our clients curious and encourage them to ask questions! Hope this helps Ali!
Comments are closed.