Embracing the Status of Part-Time Blogger: 5 Practical Tips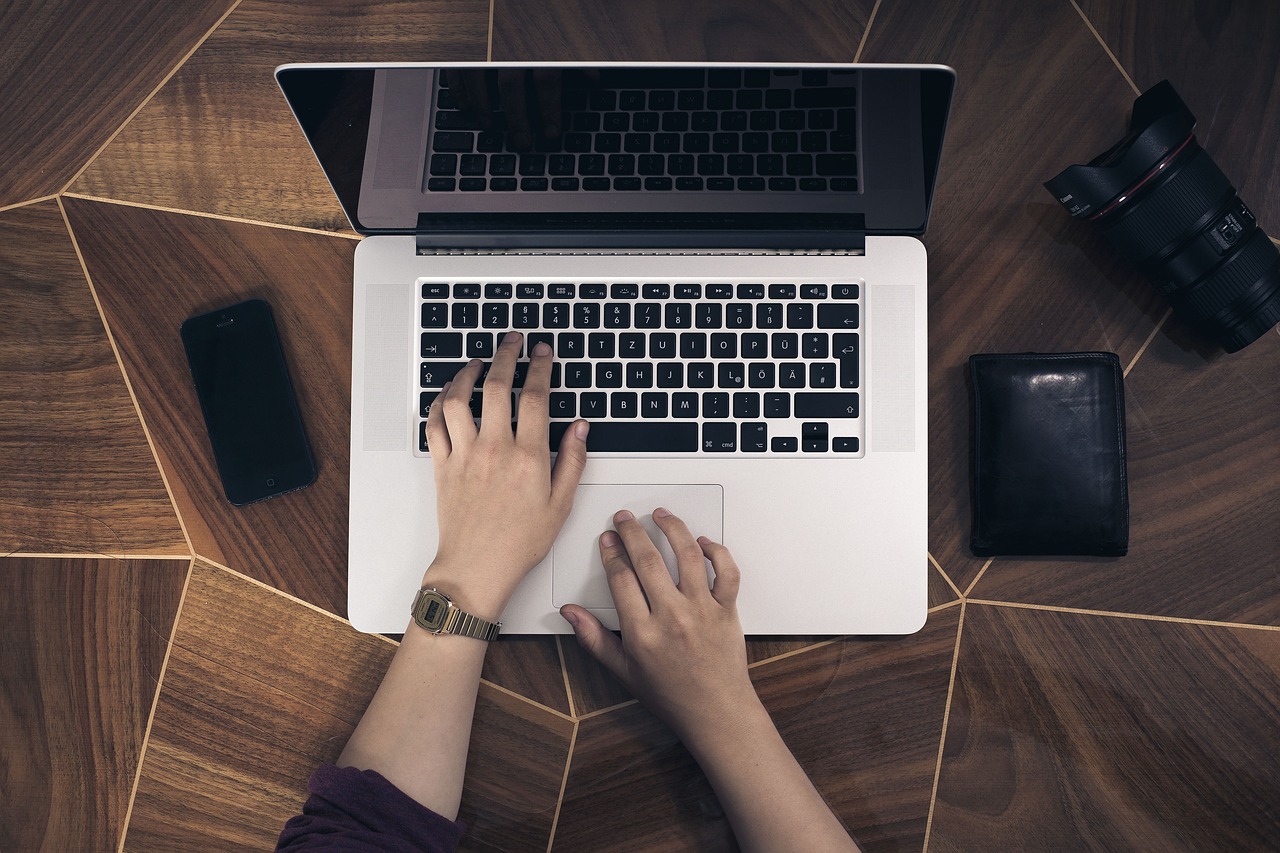 I'm sure you read a lot about pro blogging and what it takes to earn a full-time income from your blog. This is a common topic among active bloggers and there are plenty of great articles that cover various aspects of the subject. With the huge amount of focus that is given to becoming a pro blogger, I think that becoming a successful and profitable part-time blogger is often overlooked. Earning a reasonable amount of money on a part-time basis is actually more desirable than most people realize.
The Benefits of Part-Time Blogging:
Stability – As a part-time blogger you can still have the stability of a secure full-time income from another job. There's no need to quit your day job and jump in right away in order to be successful (although some have done it). As a part-time blogger you have the luxury of earning some money and building your business without the risk that would come along with going full-time right away.
Less Pressure – As a part-time blogger with the stability of a full-time income, you won't have the pressure to produce or to earn large sums of money from your blog. If you're able to live off of your full-time income, the blog income is really just extra. If you have a down month when you don't make as much as you would have hoped, it's not that big of a deal.
Nice Supplementary Income – Although you don't have the pressure to produce an income from your blog that can support your lifestyle, you do have the opportunity to earn a very good income from a blog part-time. In my opinion, one of the best reasons to blog part-time is that with a consistent and focused effort you can build an income that continues to grow, even with just a part-time effort. Yes, most blogs will max out at some point on just part-time efforts, but it is typical that most dedicated part-time bloggers find their income increasing. At some point this supplementary income may be enough to consider giving up the day job and becoming a pro blogger, or you may choose to just continue part-time and enjoy the extra income.
Allows for Re-Investment – Blogging to make money is a business like any other. Part of being in business is willingness to spend money and invest in the business. Most bloggers are hesitant to spend any money at all and are always looking for free options. While being careful with your money is a positive attribute, having a willingness to re-invest some or all of your blogging income will give you a better chance of making more in the long run. Part-time bloggers have a much greater ability to re-invest their earnings because in most cases they don't rely on that income for necessary living expenses.
Pro blogging isn't for everyone, yet that's not what you might be led to believe based on the amount of information that is written on the subject. It's completely possible and achievable to dedicate part-time hours to a blog and build a decent income, and one that should continue to grow with time. If you're a part-time blogger, which 99% of us are, why not embrace your status and recognize the benefits and opportunities that are involved.
Some Tips for Part-Time Bloggers:
1. Have a Plan – Especially for part-time bloggers, having direction is critical. Do you want to eventually earn a full-time income from your blog? Are you happy just to earn a part-time income? Of course your plan can change over time, but it is important to have a plan of where you want to go with your blog and what you need to do to get there.
2. Use a Schedule – With fewer hours available to spend on your blog, you'll need to be as efficient as possible. In order to achieve maximum efficiency you will need to schedule your time to assure that you're working on things that will produce results, rather than just wasting time surfing.
3. Don't Spread Yourself too Thin – Many of us face the challenge of directing our efforts in the right areas. You probably have ideas for several new blogs you'd like to start or other online methods of making money. Avoid the temptation to take on too much at one time. You'll have better results, especially with limited time, by focusing your efforts and building a successful blog before adding anything new. Be realistic with yourself about what you can handle and what you simply don't have time for.
4. Approach Part-Time Blogging as Asset Building – Having a part-time job isn't always fun. Many times there are other things you would rather do with your free time away from your full-time job. Part-time blogging is really all about building an asset. We've seen from the blogs that have been sold in the past that part-time blogging truly is asset building. Whether you want to eventually sell the blog or keep it, the blog is still an asset to you. When you look at your blogging efforts as asset building you'll see more of the long-term benefits and payoffs and you'll focus less on the hours that you're losing for other activities.
5. Re-Evaluate Your Goals from Time-to-Time – Most likely when you first started your blog you had some goals that were slightly different than they are now. That's a natural occurrence. As you learn about what's involved with running a profitable blog and about the opportunities that exist, you may change your mind in some way about the direction that you want to take. It's a good idea to occasionally sit down and evaluate why you are dedicating your time to blogging and where you are hoping to go with it. If your motivation has changed, don't be afraid to make changes in your approach.
What Are Your Thoughts?
Are you a part-time blogger? How do you see the opportunity for earning a part-time income and where do you hope to go in the future?
Browse all articles on the Strategy category
20 Responses to "Embracing the Status of Part-Time Blogger: 5 Practical Tips"
medyum

Thanks for this article. I was just commenting on a friends blog about making money with blogs as so many bloggers seem discouraged at their results. I am going to mention this article to my friend, as you have made some great points.
Thanks again,

FinancialServicesRenoNV

Greetings all members,

I would just like to say hello and let you know that I'm happy to be a member – been a lurker long enough 🙂

Hope to contribute some and gain some knowledge along the way….

Jeff Paul internet Business Ideas

I was so happy to find the real legitimate opportunities which guaranteed money from the comfort of my home. As there are so many scams on the web which are bogus.

Sketchee

Hey this helps. We don't have to keep up with the full time blog sites, just define what you can do and stick to it

Harmony

Thanks for this article. I was just commenting on a friends blog about making money with blogs as so many bloggers seem discouraged at their results. I am going to mention this article to my friend, as you have made some great points.
Thanks again,

Jennifer

I love the advice on having a schedule as that's one of the areas I was struggling with the most with.

Jason

With the economy as it is, I think that a lot of people are trying to make some extra income on the side – thinking open, thinking different. Part-time blogging is a great idea. I started a blog, and while I haven't made any money from it, I enjoy writing…

Steven Snell

Vinh,
Yes, I agree that advertising and re-investing is valuable to you even if you're not directly making money from your blog. Ultimately you're making money from it in other ways.

Victor,
I can imagine it's pretty hard to keep up that many blogs part-time.

David,
Yes, I think it's hard not to spread yourself thin when you have a lot of good ideas, but you just have to be realistic about your situation.

splork

Oh you're killing me. I just wrote a post on this very topic I was going to publish tomorrow on my blog. I live the part-time Internet marketer, full-time grinder life and have no desire or reason to stop the madness. Every reason you gave is reason enough I will never go pro. I refuse to accept the risk of doing IM/pro blogging full-time.

Charlie Gilkey | Productive Flourishing

Great article, Daniel. I'm getting to that point where I'm investing a bit of what I make off my blog back into the blog. It's a slow process when you don't make much, but I've noticed that doing this has improved my entrepreneurial spirit, as well as spend money in the right places. Rather than buying something inane, the live option of reinvesting in my part time business has thwarted a lot of excess, unproductive spending.

Unfortunately $20 only goes so far in the short term. But that's a completely different story…

Maria Reyes-McDavis

These are great tips… I always encourage my clients to start out on a part-time basis, because the reality of successful blogging can be overwhelming and a long process 🙂

Thanks!
Maria Reyes-McDavis

Daniel Scocco

Mark, but do you plan to make the switch to full time soon?

David

Tip # 3, makes all the sense in the world, although I find it difficult to follow. I tend to start many new projects and then I have little/no time to promote them. I just concentrate in the content & I say to myself that I will take care of the promotion later on.

Mo

Hi Steve,

Very well written article, I'm a P/T blogger and would not go F/T status unless I could bring in what I am making F/T consistently — which is never guaranteed. Often when I'd read other posts, and the work involved in becoming an A-List Blogger you can quickly become discouraged since so many of them have oodles of time to look into new traffic sources and work on building their blogs and businesses.

Seeing your post is very refreshing, and does send out a signal to others that yes – it can be done on a P/T basis — but that it will take time and that you need to manager your time. In fact, the top 3 items you mention (have a plan, budget your time, don't spread yourself too thin) all come down to effective time management.

While working as a P/T blogger will take you longer, there are many techniques you can make use of to help speed your rise along.

Regards,

Mo

Eric P. Martin

As a part-time blogger (moving toward full-time in 2009), I think having a job while you build your blogging career is a smart move. There is a huge learning curve hat one has to go through before you see one red cent.

What I come to see is there are a few areas that have to be mastered. CSS/HTML/PHP knowledge, S.E.O., marketing, monetization, internet marketing.

Eric P. Martin

Mark Avey

Part-time blogging can be pretty stressful if you're aiming at making something from the blog (in terms of money and/or popularity).

I've got 3 main blogs on the go and a couple of smaller ones. My most popular blog takes a lot of time to keep updated (I post around 5 – 6 posts per day on that one blog). I know from past experience that if I don't post on it as regularly, the stats drop off.

So, for me at least, there's probably more pressure being a part-time blogger than if I was a full-timer.

Retro Garden

Good advice. I am definitely a part time blogger, dedicating 2-4 hours a week on my project, but earning about an extra week's wages.

To those of you who are still not convinced and think that part time blogging doesn't pay and not worthwhile – remember that John Chow and Jeremy Shoemaker are part time bloggers too 😉

Lisa

Thanks for the tips. I just started my blog in January. I am loving it, but it does take so much time. I keep thinking that once I get it off the ground, I'll just have to write the articles and monitor the comments. Now I can see that isn't the case. Any more tips you'd like to offer in future posts, on time saving, would be much appreciated.

Lisa

Ben

Loved the article since it gives all the reasons why I blog part-time. The best part that I like about part-time blogging is that is gives me the flexibility to try newer media without the pressure of having the experiments look professional. For example, my video beer reviews are pretty raw right now, but I'm sure over time they will improve.

This article will be making my bookmark list.

Vinh Le

In regards to re-investment, what you say about investing in your blog using your full-time job is actually what I have been doing. I have actually pumped several hundred dollars worth of advertisements into my blog so far in order to get it going.

Then again though I don't blog in order to make money. I see it as an investment into building my reputation, which I find is way more important than making money off of ads so I don't have any. Great article!
Comments are closed.