Elitehost.net – What a Clueless Hosting Company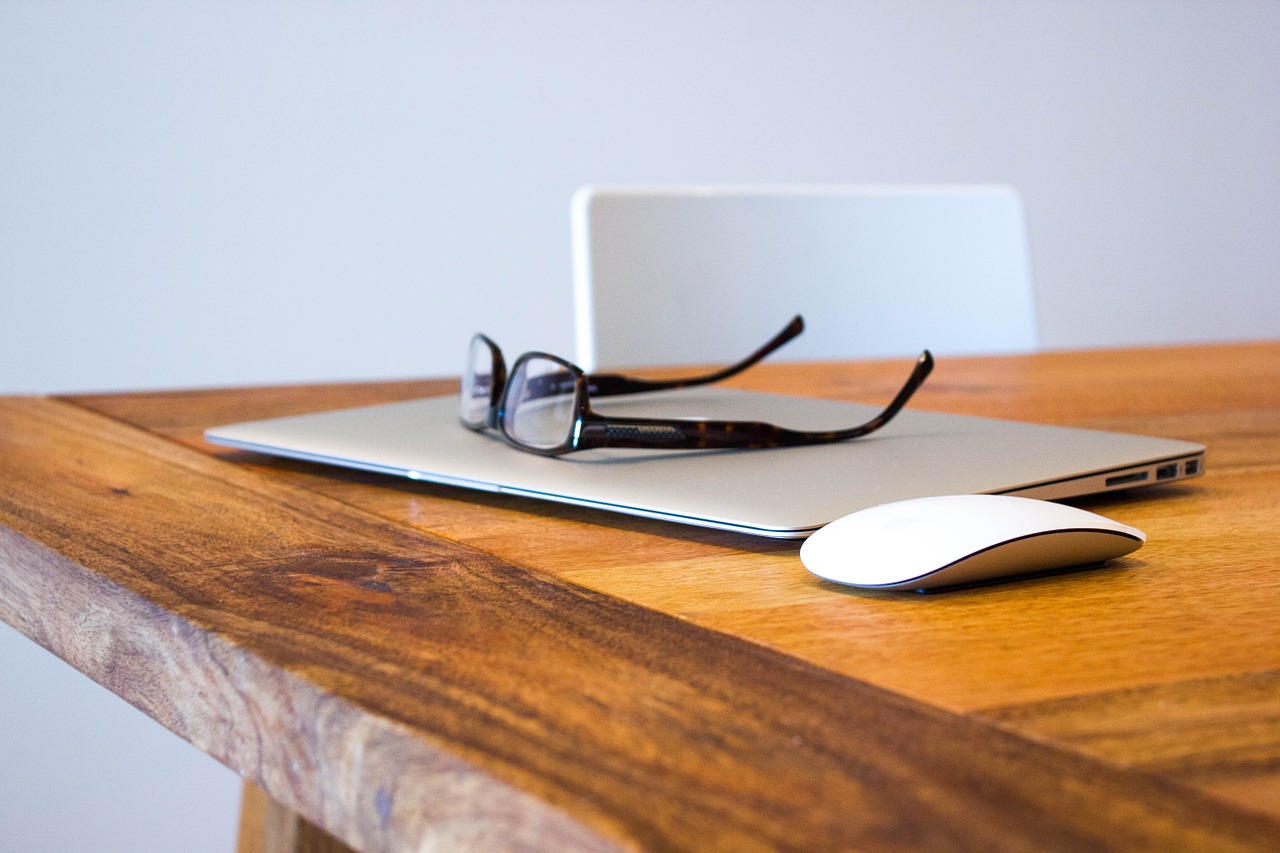 Last weekend I was doing some copyright infringement control on Daily Blog Tips, basically looking for people ripping off my content, and contacting the owners of those sites or, when their contact detail was not available, contacting the hosting company directly.
At one point I found a guy that had copied my 43 Web Design Mistakes You Should Avoid integrally. He did mention that the article was coming from Daily Blog Tips, but as you probably know, merely crediting the author does not give one the right to republish the material. There was no contact details on the site, so I identified the hosting company and contacted them.
The hosting was called EliteHost.net. Upon hitting the "Contact" link I saw a 404 error page. Hmm, not a good start. I tried to find some other contact information, but the only one available was the customer support, so I went for that anyway and sent a DMCA notification.
Some time later I got a reply, and it said something along these lines (not the actual text, because emails are also subject to copyright laws, so I will express it with my own words):
"Unfortunately we are just the hosting company, and we don't own the website or the content you are claiming to be infringing on your copyrights. You should therefore contact the owner of the content and try to settle the matter with him. Going after the hosting company is useless."
When I read that I realized these guys had no clue about what they were talking about. The DMCA clearly specifies on Section 202(c) that a service provider will also become liable unless upon notification of claimed infringement as described in paragraph (3), responds expeditiously to remove, or disable access to, the material that is claimed to be infringing or to be the subject of infringing activity. You can download the complete DMCA text here (pdf link).
Now how could a hosting company be unaware of this I am not sure. Anyway, I decided to try again, so I replied to their email explaining that they could become liable as well even for just hosting the copyright infringement.
Some time later I got another reply, even more shocking than the first one. It said something like:
"We don't care about whatever copyright act you are talking about, we will need to get our attorneys to review this. You don't have anything better to do than going around bullying people? Are you a recent graduated lawyer or something that likes to harass people? Things can get worse here if you insist."
At this point I started to get pissed off. I publish content on this blog for a living (and for passion, but still). When someone rips off my content, he is hurting my business. Now, if apart from a content thief I also need to face a dumb hosting company that does not treat copyright infringement issues seriously, then things start to go down hill.
But I don't like threatening people or anything, so I just sent another polite email confirming that I was claiming a copyright infringement, and that I was waiting a reply from them.
Then I got another pearl of wisdom from Elitehost.net on the following day:
"We looked into the issue, and we discovered that the website contains a link to your original material, so we don't see a copyright infringement here. We talked with the owner of the website and we arrived to this conclusion. Additionally, we talked to our attorneys and they said you should stop emailing us and wasting our time."
At this point my only thought was: You've got be kidding me?
Not only these guys had no clue about what the DMCA is, but they also thought that using a link to credit the original material was enough to avoid any copyright infringement issues. There was one guy ripping off my content, and the hosting company thought the kid was playing by the rules….
After some time the owner of the website removed the content anyway, because I think he realized what was going on. But if it was for the hosting company alone I am not sure what distance we would need to have gone before solving the problem.
Apart from the rant, there are some points to take home here. If you are a web publisher, do know your rights, and don't get frightened by the first negative response you might get. Remember also that hosting companies might become liable if they don't remove or block access to the violating content after you notify them about it.
Ah, and keep an eye for the brilliant folks over at EliteHost.net as well. Way to go as a hosting company…
Thanks to friends Steve Imparl and Jonathan Bailey who helped me out.
Update: Today the CEO of this company contacted me via IM and we chatted a bit. Basically it looks like this was a single employee incident, and he is already proceeding to fire the clueless guy. So perhaps the whole company is not to be blamed.
Browse all articles on the General category
74 Responses to "Elitehost.net – What a Clueless Hosting Company"
Anonymous

Maybe the problem here is that there was no company or employees per say.

It was all run by one single person, as stated in the link above, the same intelligent individual who is getting locked up.

There were no customer support associates to take care of your tickets, or any problems, it was one single person who didn't care about your site or hosting, and just wanted your money.

Either way, he's screwed at this point, because of the other stupid things he did in the mean time, obviously he was too busy stealing things to help you people with your hosting needs….

Karma sucks doesn't i?

Niels
Paul Davis

Elite host.net is the biggest joke of web hosting I have ever had to deal with. At first they where great but now they are absolute nuts. We have our own servers now but we still had one account with them. We just got notified they are upping there price to $19.95. We have about 40 clients on that server and we tried to backup our customers sites to move them to our own servers. Guess what the backup option doesnt work but everything else does. They are forcing us to subscribe vs being an honest business. There tech support sucks as I have opened 2 tickets with no responses. Worst customer service ever and now they try and hold you hostage. I wish I had moved these clients to our servers before all this happened. Absolutely crazy. I read the above article and the ceo saying that it was a employee who did this and the company had no knowledge – thats bull crap because they continue to show there ignorance to situations. The entire company IS to blame.

Sincerely,
Paul

Seething

How's this for audacity – they sent out notices yesterday, canceling all yearly subscriptions, regardless how much time was left on their prepaid contracts (I had many, many months left).

Here's what is seen when attempting to access one's own website hosted on their servers:

Attention EliteHost customers:

Our records indicate that you are on a hosting plan that is no longer available.

Due to the downfall in the economy, EliteHost has reorganized it's price plans.

We are no longer offering the yearly plans. You will need to convert to a month to month plan to resume your service, regardless of your existing plan with us. [Our terms of service states that we can change price plans at any time.]

It then goes on to include a link to PayPal to enroll in a $5 per month subscription. There was no prior warning of this, and there is no way to get files off their server unless you subscribe.

affiliate.solutions

I have been following some of your writings and you are really able to compose your thoughts well. I am relatively new to blogging and I could use some input… let me know what you think

Peter Szabo

Excellent piece of information. Thanks for sharing Daniel.

paulo

I was victim of them, I am Brazilian and paid to them by hosting that sold here in Brazil, without more or less they are missing the air, and my clients to stick fell on top of me …

Emir

Hello people,
I'm following your site for a long time Daniel and thanks for it.

As a lawyer I want to give an advice for free 😉
DMCA is a local regulation, local law. So its not important but important at the same time.
It's important because U.S. of America has lots of Internet users and lots of Hosting Companies etc…
It's not important because it has only local legislation….

DMCA is a local act as I said and its singed in to law in accordance with the 1996 World Intellectual Property Organization (WIPO) treaties: the WIPO Copyright Treaty and the WIPO Performances and Phonograms Treaty. As you can understand its an international organization and the member countries also have such similar regulations in accordance with those treaties they signed. If you wonder who are those members check http://www.wipo.int/members/en/ this site so you can be sure that their authorities can understand what you are talking about. And also you can find more detailed information at the main page.

And you have to act and know that you are an intellectual and industrial property owners and creators. So learn the rights they own, not just the rights DMCA give 😉

I hope this helps. I just wanted to state my opinion as a lawyer.
Have a nice week people.

Gerard

I'm new to the whole blogging thing, but, what can I do if someone steals my content?

Thanks. (Write a post about it 😉
Comments are closed.