Don't Give Up and Keep Cool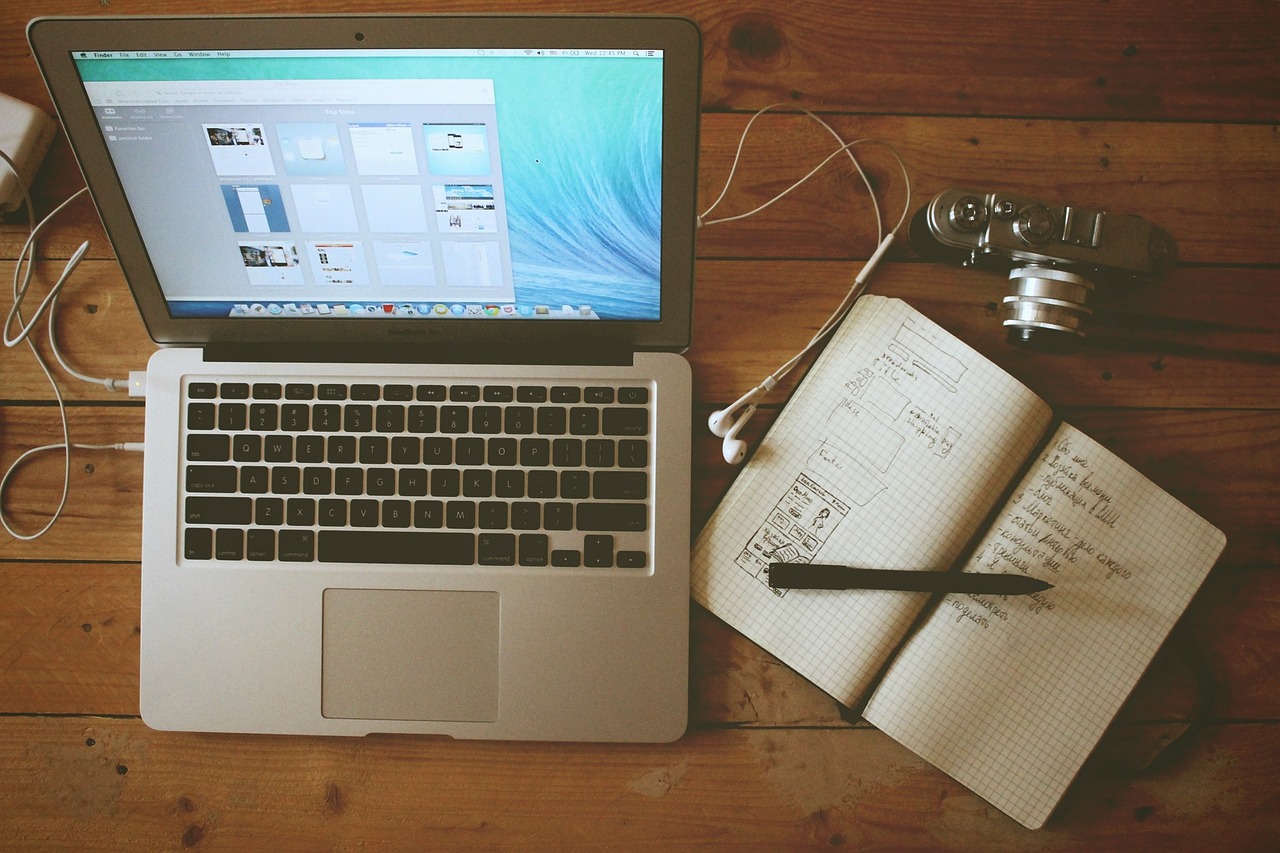 This is a guest post by Alexander Sandler. If you want to guest post on this blog, check out the guidelines here.
I want to share a story that had happened to me. Perhaps someone will find it useful in the future. If not, I hope that you will at least find it interesting.
I have a blog. I like writing, so I always had blogs, journals, web-sites, etc. My latest creation is a blog about programming and administrating Linux. Anyway it was all about writing something that someone else can find useful. This continued for about a year until one day I figured out that I can actually make some money from this hobby of mine.
I ran into some blogger who claimed to make 150$ a month from his blog. It sounded terrific considering the fact I spend 30$ a month and hours of my time, on the blog, without seeing a penny.
I read stories of people who made hundreds and even thousands of dollars a month from their web-sites, by simply writing and promoting their content. Internet is full such of stories. Albeit the hobby, there are things that I would love to have, but cannot afford from one reason or another. Earning them by doing something that I love to do, sounded like a dream becoming reality.
I began researching and found that monetizating your web-site is fairly easy. Opening AdSense account takes minutes. Finding right WordPress plug-in and placing some ads with that plug-in takes some effort, but its not a big deal as well.
Obviously my early ads setup earned me just a few bucks a month. I began looking for ways to improve this status quo and found the answers I was looking for, with ease. Internet marketing is a very popular talk theme on the internet.
I found web-sites giving advice, free e-books and forums with live people that were ready to help. Amount of information available on the subject is truly overwhelming, but I managed to bring it down to just three things.
Find a niche that matches your interests the most and make a web-site on the subject. When writing, stick to your niche.
Think about your visitors. What do they want?
Experiment, experiment and experiment.
I thought to myself, what's the best way to match these three bullets and eventually decided to do a couple of things. At a time, my web-site had more personal touch. I posted pictures I've made and talked about things that I myself care about. I decided to concentrate on main theme of my web-site and leave personal stuff aside.
I also changed the name of the web-site and added a new domain name. I changed the way visitors are navigating throughout the web-site and added links that allow navigation inside of large posts.
I did all that in one week. It didn't take long time to see the results. Number of visitors to my web-site has dropped to nearly negative. It seemed like people are not visiting my web-site, but rather running away….
It took me over a month to fix the results of my experimenting frenzy. Apparently, everything I did, I did the wrong way. Adding domain name requires proper 301 redirect. I simply pointed new domain name to old web-site, making my entire web-site duplicate content. Apparently, Google can't make a difference between bad guys and naive guys and immediately penalized my web-site.
At a time, I didn't know how to use AdSense channels. So I removed the most effective ads. Changes in navigation didn't come up very well neither. The idea was nice, but what I did was totally broken, and today, two months later I still find and fix navigation issues.
Obviously I fixed nearly everything. I fixed duplicate content issues and asked Google to reconsider my web-site. It takes them few weeks, but I waited patiently. I fixed navigation issues.
Monetization of the web-site is broken until this day and I am not in a rush to fix it. I'm learning my options and I hope I'll make right choices when time comes. In the meantime, people are coming to see my web-site and I can live with just that for now.
I read somewhere that a crisis like this is a natural. You cannot build something good and solid without getting few bruises along the way. There are two very important lessons I've learned from this experience.
1. Don't give up. Being strong and persistent is a fundamental part of succeeding in anything. This is especially true about web-sites, with their search engines issues, hackers and tough competition.
2. Keep your head cool. Don't let others tell you what is the best for you. Think by yourself. Check things. Question everything. And never rush into trying new things without knowing and understanding all possible implications.
You can read more from Alexander on his blog, Alex on Linux – a blog about programming and administrating Linux.
Browse all articles on the Blogging Basics category
36 Responses to "Don't Give Up and Keep Cool"
Tom Bradshaw

You're right great niche sites are always the best. Just don't start one about your pet cat – no one wants to know about fluffles.

Boerne Search

Very well said. I have had a lot of people tell me is good for my site and for my customers all the while thinking they don't know my client how could they know what they like, or want. I'm bookmarking this and it will get a retweet from me. Great article.

Kane

iGoMogul

Thank you for sharing your story, Alexander. We try to stress the same points to our clients- that building a successful blog takes time, and that you're going to hit a few bumps in the road, but you have to keep working at it and learning as much as you can.

Greg @ iGoMogul

Claus D Jensen

Don't give up!
(I can almost hear Kate Bush! ;-))

And yes, writing about things you like, and that give value to your readers, will at some point leed to success!

😀

Greetings,
Claus D Jensen

GoBusiness101

Very nice word! "don't Give Up!"

Alex

@Potato Chef
Actually, these tips are usually right. The problem rarely lies in the tips themselves. It can be the way tips are presented. It can be lack of detail. Tips can be too general. Etc. So its important to take things slow, be patient and do your homework.

PS: Congrats on successful monetization 🙂

Ganesh

Hi Alex,

True. Might be it's easy to say, we could come over these obstacles but being there working on those problems and cleaning the mess we created with a positive attitude and a lot of hopes needs real COURAGE and CONFIDENCE.

Blogging and being successful is not as easy as it seems, it needs its own commitment and focus.

Thanks for the post.

Alex

@Igor
I think you are wrong. Your web-site's niche is great for monetization. You can naturally sell sports accessories. Don't let that technocrat in you to kill your salesman's personality. But then, don't listen to me. Do what you think is right 🙂

Alex

I cannot respond to everyone personally, but I thank each one of you for your warm comments 🙂

BTW, my web-site is back on track – actually, it made a new monthly number of visitors record just yesterday 🙂

Potato Chef

The problem with taking advice from other people on the internet is that you can never be sure if they know what they are talking about.

I fell into a situation that was simular to yours. I am not tech savy at all, so it took me a long time to dig my way out of the hole that I dug.

When you say, "Don't Give Up" you are 100% correct. All roads have potholes. So you might as well get used to correcting and moving on.

I just recently figured out "ad placement" for google adsense. It made such a big difference that I at first thought it was just a fluke. But now, 3 weeks later, the fluke seems to be a daily occurance. My income has tripled. Just by changing the placement of one (1) ad module.

One more thing….If you have adsense running on your site then it is a MUST that you track with channels. It is very easy to set up and they relay a wealth of helpful information.

ryan

Great post, i really need to start my website and this is a good kick up the bum post! Nice one mate

BloggerDaily

Yeah. I always stick to the quote – "No pain no gain"

The power of success is in the blogger him/herself as the main force. There's no term of 'quit' if you really want to success in anything including blogging.

Blogging is a great way of expressing yourselves so use it wisely =)

iWrite2know

Vow! Posts like these really motivate the newbie bloggers. It is true building a new noticeable website or a blog takes a lot of time. On top of it diverting traffic is another milestone. Once the set-up is complete, generating revenue is another hurdle. Patience is truly the key. Never give up. Try till you succeed. Very inspiring post! Thank you.

Vic

A story based on his detailed experience. Seems to be nice for beginners. The title is general but the story is detailed. So, the post is good.

I agree anyway, no quitting is still the best key to success for me.

Vikas

"At a time, my web-site had more personal touch. I posted pictures I've made and talked about things that I myself care about."

This is most important for a blog to be popular…. u need to provide value for your readers and not just shit what you think is useful to you…

Excellent posy with ultimate conclusion.

excITingIP.com

I think getting visitors and making money online is a challenging task. Not only patience, but a lot of domain knowledge is also required. Add to that time spent on creating content. But I consider all these as investments. Investments are not about monetary alone – They are also intellectual. Actually by writing about the domain that I work on, I learn along with others reading my site. And when a strong website is created, perhaps we could look to monetise it at a later date. But I think monetization need not be the primary goal – Learning and representing what you learn (in an understandable way) to your audience is most important. And to do that, one needs to be passionate about the topic. Nice guest post, this.

excITingIP.com

FestivalPlanet

A great post, refreshing to hear about others who experimented and got it wrong too. Not just how much money they're making. I empathised with much of the knockbacks and am now in a position where i'm just tweeking little bits rather than changing everything in a few weeks.
Good luck people!

Igor

I will keep on showing sport logos at my site. I don't earn any money from it but maybe one day. I love sport logos and this is the reason why I made my site.

I know some ways to have money from my site but I am not using them because I am focused on making websites now, maybe in the future I will find a way to earn some money from them.

Keep cool – even if you have debts, problems and no job – I am living proof.

Sudep

@Kaushik .it is so true what you said when in passion we will do not care how long it takes to success because as long as we know that what we are doing is right , we will successes .Its just matter of time today or tomorrow .Be patient .
Thanks for this gr8 post .
Regards
Sudeep

InternetHowBlog

To become successful in bloging, in fact in almost everything, requires a lot of patience. You are also right to mention experimenting things. Because, without experimenting, you can't find what is right or what or what is wrong. Anyway, good luck with your blog. It seems like you are on the right track.

Kaushik

Excellent post, and very well said.

When we write from passion, all it take is patience. It takes a little time and experimenting to learn the eccentricities of the web.

Thanks.

pestaa

I don't want to offend the author, although it seems he made some very thoughtless design decisions instead of too fast experiment.

Trying new possibilities could never cause so much harm. I see this story as a warning to website runners to change in small steps, iterate through design variations and consider results.

Yes, patience takes a huge part in it. But the other part is knowledge.

bilin

although the story is lively, but it's flimsy for me.

mark harrison

One of the best lessons that anyone can learn on the net is to 'leave things well alone'. In today's fast moving society it is easy to change thins at the drop of a hat but the key is (as indicated in this post) to give it time and don't get swayed by so called internet gurus all the time.

Eric C

The lesson from this should be some big things need to be done the right way right away. Change in structure and style is hard from the beginning. I love web sites on how to blog and consider them invaluable. There are so many things I haven't thought of, and never would that make my website better.

Chester

As a blogger too, I consider this quote "And never rush into trying new things without knowing and understanding all possible implications." Very well said. All should be planned so to avoid wasting time and efforts.

Andy @ Simp-li-city

Yep, couldn't agree more about the following: "Find a niche that matches your interests the most and make a web-site on the subject. When writing, stick to your niche."

The more you enjoy the subject you're writing about, the more you will write and the more passion comes through in your writing. 🙂

Daily Good Tips

You have been started your blog in long time ago, and I like to learn and subscribe your knowledges. I am a new blogger and my first blog built in November 2008. I often follow your blog, and I even get money from my blog, although is not much money but I think for a new blogger like me $30 – $60 per month is good. I want to get more money from blogging like you, but money is not only my goal, people like my blog, that makes me more happy.

Kurt Avish

""Keep your head cool. Don't let others tell you what is the best for you. Think by yourself. ""

That's well said my friend! That's exactly what I have been doing since 3 months now and I agree with you as even I have been seeing really amazing results after being an almost slow startup blog from June 2008 to January 2009.

At the start of February this I decided to stop listening blindly and instead listen to myself and also see what conclusion I can derive from my audience.

Thumb up for this Guest Post! The best I have read here till now.

Elena

I just want to say that this post is such a treat. I was just reading an article the other day that was telling the readers when to give up on their blog. Your advice couldn't have come at a better time. Thank you.
Comments are closed.