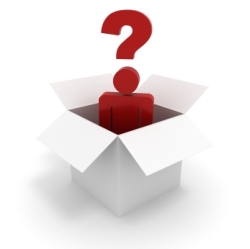 This post is part of the Friday Q&A section. Just use the contact form if you want to submit a question.
Allison asks:
I'm considering setting up a website. Do I have to register a business before being able to charge for advertising space or other services I might offer? Do I need to pay taxes on that revenue?
First of all keep in mind that I am not a lawyer (i.e., the content below should not be taken as legal advice), and that regulations will vary from country to country and even from state to state within your county. That being said, here is how it works generally around the world.
You don't need to create a business entity to be able to make money with your website. You can operate it as a sole proprietorship, which means that there is no legal separation between yourself and your business. This type of business won't require a formal registration, because all the profits you'll earn with it are automatically associated with your person. The clear advantage of this model is that it is easy to setup. The disadvantage if that the owner has full liability over the business, which means that his personal assets can be used to pay eventual business debts.
The interesting thing is that with a sole proprietorship (in some countries) you can still get a business name, known as "doing business as" in the US, and "trading as" in the UK. This won't create a legal entity for your business, but will allow you to use that name officially. For example, you should be able to create a checking bank account under your business name. The fees for such a registration should be pretty low (i.e., $50).
Which brings us to the second question. Do you need to pay taxes on the revenues generated from your website? The answer is "yes," unless your website makes less than $400 yearly, in which case it could be considered a hobby (in the US at least). If you are earning more than $400 yearly you'll need to pay self-employment taxes (because your sole proprietorship business is not a separate legal entity).
The good news is that on most countries you only pay taxes on your profits (i.e., revenues minus expenses), so if you have a lot of related expenses your tax burden will be small.
How much tax do you need to pay? It varies from country to country. In the US it is 15,3%.
Depending on how much your websites are making you should also consider creating a limited liability company to hold them, but that is topic for another post.