Discover Your Brand Before You Blog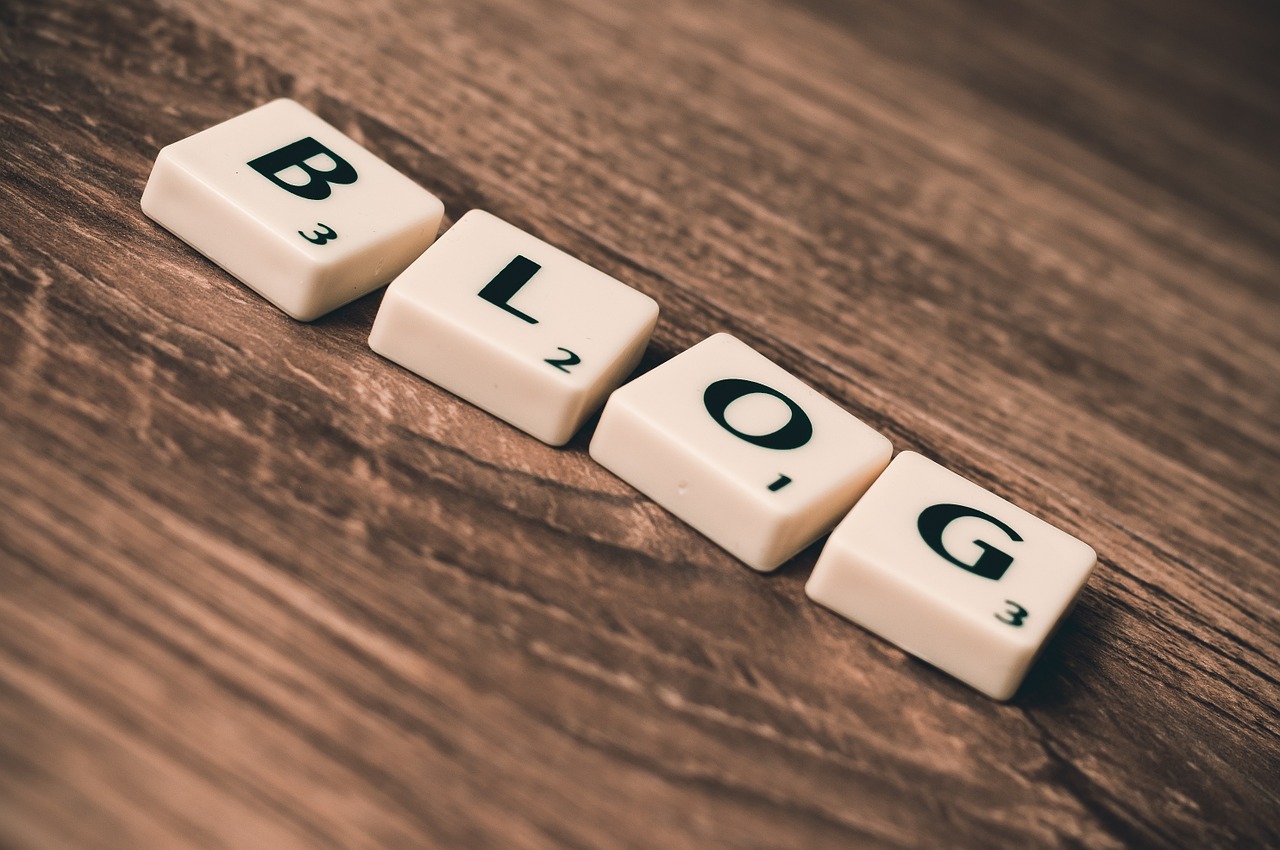 This is a guest post by Dan Schawbel. If you want to guest post on this blog, check out the guidelines here.
There are far too many people who are creating blogs (hundreds of millions at this point), without truly understanding their own personal brands. The end result is a blog that has a life expectancy of no more than a few months before it enters the R.I.P. blog graveyard.
Basing a blog off of what is the next hottest industry buzz word or something your friend is writing about is the wrong way to go about it. For a blog to succeed in 2009 and beyond, it has to be built on what I call the success triangle: passion, expertise and a support system.
The success triangle:
1. Passion
Without enough genuine enthusiasm, you won't be committed to have a successful blog or career. Passion eliminates fear, obstacles and a short-term outlook for success. Since a blog cannot be built overnight, passion allows you to constantly generate content, while loving every minute of the process. You can tell, as a blog reader, who is passionate and who is in it to just make money.
2. Expertise
Most of you might not think your experts and that's fine. You don't want to call yourself an expert without a third party endorsement anyways or it comes off as superficial and self-proclaimed. Passion is the fuel that will make you invest the time to become an expert in your field. Malcolm Gladwell says it takes 10,000 hours and the only way you'll pull even a quarter of that time off is with the heart to do so. Expertise allows you fulfill customer of client needs, which in turn gives you a monetization system.
3. Support system
Blogs don't just grow after writing a few entries. You have to be the chief marketing officer and get the word out. In order to do this, it's all about networking and that will never change. The larger your network, the more resources you have to help funnel your blog and grow your brand.
Get feedback about your brand both directly and indirectly. Aside from asking your closest friends and colleagues about your strengths, interests and skills, there is a new way that you can measure perception. If you're on Twitter, and I hope most of you reading this are, you'll notice a new option called "Twitter Lists." After tweeting several times, you'll be categorized on lists based on how you represent yourself — your brand — on Twitter. This includes your profile page and tweets. The way people categorize you in lists is a reflection of the brand you're presenting to the world. If you don't like you you're categorized, then you need to do something about it.
Dan Schawbel is the leading personal branding expert for Gen-Y. He is the bestselling author of Me 2.0, as well as the publisher of both the award winning Personal Branding Blog and Personal Branding Magazine.
Browse all articles on the Strategy category
21 Responses to "Discover Your Brand Before You Blog"
HP van Duuren

Interesting approach, especially about how to fulfill customers needs. It's a question that I frequently ask myself:

'Are there interesting new resources
that I can offer the Guests on my Blog(s)?'

And several other similar questions like that.
On my Home Business Lifestyle Blog I write about
how to create a Successful Happy Home Business
with multiple income streams Based on
a tiny little eBook I wrote.

All the Best,
To your Happy – Blogging – Inspiration,
HP

(P.S. Feel free to give me your feedback.)

Jeff Sabo

Passion is important because it drives us on a daily basis. Utilizing a passion as the topic of a blog will prove the motivation needed to write on a consistent basis. Writing about something you enjoy makes the writing process more fun and enjoyable as well.

Getting feedback is also key, whether it's good or bad. Even if someone tears the blog apart or makes negative comments, it can point you in the right direction. In other words, negative feedback lets you know what's wrong with the blog and how to improve it. Receiving negative feedback might be difficult at first but can be helpful in the long run.

GetBrowser

I have to say that it is an important step for us to choose a proper niche before building a blog, or, it is difficult for us to get success.

Kent @ Leawo

Good triangle theory! These are the necessities to a successful blog. Treat your blog like a product. It has to be good in quality and appealing in packaging so as to attract greater popularity. There are a lot of marketing skills we can apply to blogging. The ultimate goal is almost the same, as is said, build a unique brand of your own blog.

Gobusiness101

Great mind! Passion and expertise is the best. Need to market your blog also.

Part of blogging.

icantinternet
Harrison

Passion without focus or skill it simply wasted energy. Too often people are eager to post their opinions but don't know how to focus and direct them. They may have 4 loyal readers but what is their goal?

BloggerDaily

Yeah. Really agree!

The most important thing is passion. No passion, you're more than easy to become frustrated in your way.

Sherrie

Just noticed I forgot to proofread! Left out the question mark in my first comment.

Sherrie

Who forgot to proofread. I found a "your" instead of "you're" and a "you" at the end when the word should have been "how". What that tells me about Dan's personal brand is not good, and I think he might want to do something about it.

Robomaster

Excellent post. I agree that passion is a huge part of blogging; if you are not into what you are blogging about, there is not much chance that you will succeed.

Web Marketing Tips

Certainly people should understand that one thing which kept them to be active in their blog is their passion. If they do not have that than there is high chances that they will leave in the mid.

If you have passion and you are in expert in that than this will be add advantage. But I think if you have passion than sooner or later you will learn ins and out of any game.

Nanette Levin

Dan,

I agree with your assertion that branding a blog (and a marketing strategic focus) is important if the intent is business related – and thinking about this early is critical.

One things that I did prior to launch (we're still working on design, so the blog is content only now) is create a personal schedule (that I don't always follow) for consistent features intended for each of the five weekday posts. Visitors/readers seem to want to know what they can expect from you relative to what you deliver (even if it's free – paying clients are easier to come by if they feel comfortable in their expectations). I also spent a great deal of time coming up with a moniker for the brand (a trademark application has been submitted) and putting together the pieces that would best reach the intended audience.

Relative to Vishal's comment, I agree. What I'm finding to be effective for me (and I'm still working on this) for the Horse Sense and Cents brand (and book series) is brainstorming long enough to pick a brand name that is clear about what you are offering (and taking steps to try to protect this); picking which social media channels are most effective at reaching your audience and putting major effort to be there as a contributor – not a hawker; engaging the print media for free (or paid to you) editorial exposure; developing a content approach that includes and engages professionals on an international level and provides an associated added value to buyers (and centers-of-influence to help encourage others to buy your products/services); being opionated on areas where you're willing to take a stand, backing it up with experience and putting it out there; and adopting an attitude that makes it clear you are listening and willing to embrace opportunities to learn from others that may even change your mind and/or approach.

For what it's worth.

Phaoloo

IMHO, passion is the most important factor that makes us succeed not only in blogging. And blogging is not only about writing quality articles, we must do many marketing tasks, tech stuff and even zen habits such as patience, consistency, positive thinking etc. So many thing to do, and only passion keeps us going otherwise we will quit soon.

Vishal Sanjay

Thats a pretty good article Dan, but I really can't find out how this related to brand awareness, this is something like 3 attitudes of a successful blogger

Dana @ Online Knowledge

For expertise, we always can learn it while we do our blogging. So, i think we do not need to be expert when start our blog but surely we need to become expert to maintain our readers.

harrison

The lower the entrance cost the more mediocrity.

Dan Schawbel

Good comments everyone. I would say that even if you're just starting now, you can succeed if the quality of content is unique, fresh and you work hard enough.

Amit Banerjee

good tips. Would like to add a 4th point

Create your Formula of success: You can't expect to succeed by following the methods adopted by other bloggers. You have to make your own road. Every blog is different and thus the things that work for me might not work for you. thus, keep testing and stick to those methods, that work.

Health Tips for Pro Bloggers

I see the same thing said over and over again. I'd say that considering the current scenario, the chances of a blog being a success is almost ZERO (0). there are exceptions in certain industry but even if your passion is inn making money online, affiliate marketing etc do not even think of starting a blog unless you have loads and loads and loads of experience.

I see many people start blog based on their interest but fail to make the blog a success even after a year or so. they fail to gain attention even to the extend that they haven't seen a single search engine referral for months.

I would say that you need to go by your passion, but going buy your passion is ok if you are a very skilled and successful person in your niche. Thinking that you can write and learn? think again. Only thing you will grow is your frustration!!!

Sajib

I'm wondering what's the difference between expectation and expectancy. I've heard the expectancy word for the first time just now.
Comments are closed.