Digg Will Unban All Domains And Drop the Toolbar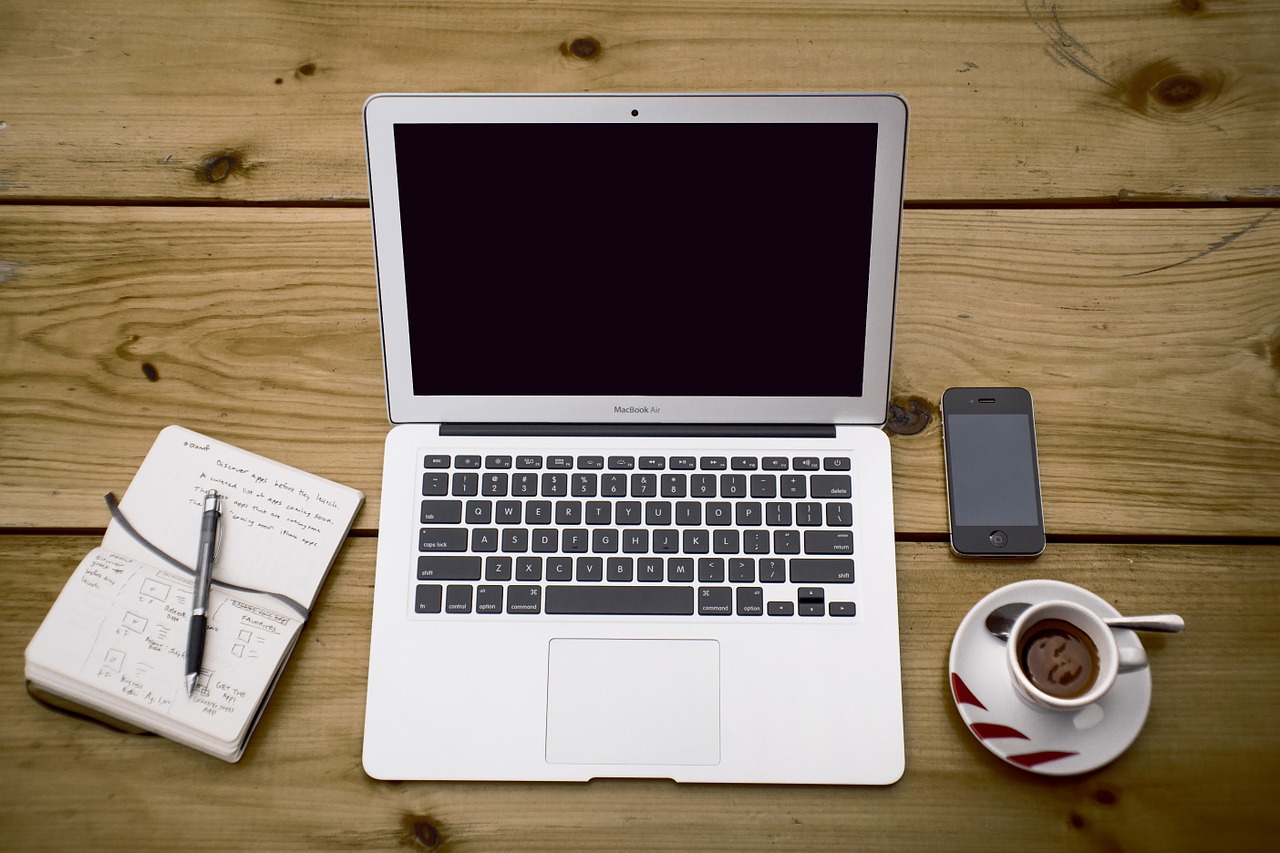 Digg used to be the king of social bookmarking sites some years ago. The system was really democratic, and any website, albeit small or new, had a chance of making it to the front page. Sure, there were many people trying to game the system, but the mass of users made a good job filtering what was good content and what was not.
Then the strange things started to happen. First of all some domain names started getting banned. What is worse, the ban was not clearly outlined or official, but it was a "behind the scenes" thing. Almost like a censorship. There were plenty of stories around the web about Digg submissions vanishing, getting magically buried and so on.
After some time people also started suspecting that Digg went on to use editors who would manually decide what stories were allowed to hit the front page, and what stories were not.
The result? The front page started to feature mostly stories from mainstream websites (e.g., NY Times, PC World and so on). As a result many users got upset and stopped using the service.
In a attempt to revamp the numbers (after all they have investors aboard…) Digg launched the infamous "Digg Toolbar" last year. With the toolbar in place, users would never leave Digg to visit the websites featured on the front page. Instead the toolbar would open, displaying the content of the website inside a frame. Needless to say that webmasters had a very negative reaction to this new feature.
Had things kept unchanged, I am pretty sure Digg would start declining soon enough. Luckily for everyone, things did change. Last week Digg announced that Jay Adelson, the CEO for the past four years or so, is stepping down. Kevin Rose, the founder and visionary behind Digg, will get in control again.
I believe this change might get Digg back on the right track.
In fact there are some good news around already. Over at Search Engine Land I discovered that Digg is planning to shut down the toolbar, and to unban all the domains that were censored in the past.
Personally I had already given up on Digg, but these changes will make me try the website/community again to see if its worth my time. What about you guys, are you still an active Digg user? Will you try the site again given these changes?
Browse all articles on the Social Media category
31 Responses to "Digg Will Unban All Domains And Drop the Toolbar"
Donald Taylor

Great news! Definitely it was not easy to collect and present all this information on this way for the readers. I'm sure anyone who was read this article and remember something from mentioned definitely memorize this web destination for future articles. Very well written, greetings!

Gman

I quit using Digg since they banned my Ip address for no reason about 3 months ago. My pages used to received a decent amount of traffic. I may give it a shot again but for my now my impression of them is low.

Ching Ya

Finally.

That's good to know, they should have done this earlier. Digg hasn't really been proactive with their branding management or defend themselves when people are claiming on banned/lost of submissions etc. I too, have not focused on Digg much except on friend's requests. I enjoy StumbleUpon more and never had much luck with Digg comparing to SU.

If Digg is going to play fair I don't mind to give it another shot. Everyone can have a second chance. Hopefully they'll make it right this time.

@wchingya
Social/Blogging Tracker

Marc

I too gave up on Digg a while ago. Seeing all the mainstream news sites on the front page is not a good sign, for me anyway.

If I had a Digg, Tweetme, or Facebook button on a post the Digg button was always empty while the Tweet & Facebook shared hit after hit!

I heard the Digg CEO on Donny Deutsch a while back complaining Digg was not making any money. SO it seems a lot of people gave up on it except the mainstream sites.

A W Drake

Personally I think there are much better social bookmarking sites then Digg, ones that give users more traffic and more backlinks. There is always Mixx, Searchles and Jamespot. I also think its worth looking out for the lesser known bookmarking sites to see what they offer members.

Getting on the front page of Digg would be great, but this happens to so few people that its just not worth putting energy into – I don't see bookmarking as a popularity contest.

Samuel

I dnt fancy digg anymore!!! Wel i might get back to em if those changes are made! Thanks 4 the post!

Pinoy @ How to blog

Thanks for the heads up,I think im gonna be starting to dig again 😉

Brent Stangel

I quit using Digg completely about six months ago. Before that some of my pages had not only received a decent amount of traffic, it was very high quality as well.

Would be nice to have it back the way it was.

BloggerDaily

A very very very good news! Now it's time to be back and believe in Digg again =p

Vasilis Pasparas – SC interactive Global Media SRL

Digg for the last 6 months was a waste of time and money. More traffic you can get from Twitter, facebook, bloghology.org and some others.

thanks for sharing Daniel 😉

George Angus

As soon as they launched the toolbar, I gave up on them. Their methodology with that really irked me.

If they lose the toolbar, I'll take 'em back, sure.

George

Anelly

Yes, I might give it another try.
Thanks for sharing this.

Sabina

Well, this is good news indeed. Thank you for sharing. I managed to get my website banned at reddit.com a site similar to Digg (although I was being very careful), and am trying to get back in their good graces. But I don't know! It's good that Digg isn't going to be so mainstreamy anymore. That can get pretty boring.

Sarbjit Singh

I will check out Digg once again.

Lets wait and watch if its still worth the effort.

Dana @ Blogging Tips Blog

I even give up digg before start — It is because I think digg already become traffic exchange like.

Lee Ka Hoong

lol I didn't know about the ban and Digg toolbar too. I used to submit my blog post to Digg, unfortunately I didn't receive any traffic from there. I do receive some traffic from other social bookmarking site such as BlogEngage even it's a small social bookmarking site.

Between, Daniel what category that you used to submit for blogging tips related article? I always can't find the suitable category to submit my article.

Please advice.

Regards,
Lee

Chester

I've been using digg for quite some time now and never had I encountered getting banned of any sort. If that's the case, Kevin Rose must have a lot of things to work out to getting back on track. Ways to go digg.

Harrison

I never get much traffic from them. Odd as to why there is no explanation especially with swapping out the CEO.

Dave Starr

I'm going to check back from time to time now that Mr. Adelson has moved on … interesting that it took 4 years to note how oppressive and self-center his leadership style was. But I'm not sure it will ever be of any value to me, I echo what Eric C said:

My problem with Digg is that it was too niche. The people were too internet/nerdy/conspircay theorist for me to take it seriously.

Also, almost every headline on there is as over-the-top as possible. I got tired of using it and almost never visit it these days.

regardless of what might have gone wrong (or don't, depending on your opinion) with its editorial policy, Digg suffers from being terminally boring to me … there is so rarely anyhting new there, except within a certain "nerdy" niche.

Wendy Sullivan

I used to be a Digg Dabbler, but really hated their attitude about pretty much everything. I would be willing to give them another try if they're going to ditch some of their negative policies.

Julius

I used Digg frequently a few years ago, but found other social bookmarking sites. I really wasn't aware of what was going on, but this sure sounds like it's worth checking out soon.

redwall_hp

Nope, not any more. I got sick of the comment threads. It's one big Apple hate-fest now. (If you don't like Apple, stop voting for the stories and turn-off the Apple category…) It's virtually impossible to get on the front page anyway, unless you're one of the 30 sites that are always on the front page.

Codrut Turcanu

I don't play with Digg… they think they're Google, or something… changing their algorithms and stuff? 🙂

Eric C

My problem with Digg is that it was too niche. The people were too internet/nerdy/conspircay theorist for me to take it seriously.

Also, almost every headline on there is as over-the-top as possible. I got tired of using it and almost never visit it these days.

Tom

I'll probably try it now. With Rose back driving his baby, I'm sure all the mistakes from the past will be undone.

Ryan

I may try it. I've used other bookmarking sites with success recently. Haven't driven much traffic through digg.

David

I used digg shortly before its version 2.0 which I guess was over 5 years ago now. It was a great way to find interesting things on the web that I never would've found by myself.

Within a year (from when I started using it) it was quickly taken over by the power users, and was mostly a steady stream of crap that I had to manually filter to find the interesting stuff.

The company itself fought back with various behind-the-scenes manual interventions, which resulted in digg turning into such a huge stream of crap with the occasional nugget. Basically it turned into the internet.

I quit digg and have never looked back. I regained so much productivity in my day, that I recommend others not to waste their time.

Daniel Scocco

Yeah I believe their biggest mistake was to stop relying in the users to decide what was good content and what was not.

If you leave the market alone it will find the equilibrium by itself.

Josh Garcia

Hey Daniel,

I'm glad you shared this with us. I didn't know that Digg was doing some of that. Well, it's great to hear that they are having a new leader step in with a vision.

Chat with you later…
Josh

andrew @ Blogging Guide

I'm fairly active on Digg but never really got much traffic from it, myself. Could be my niche!

If the changes do go ahead, it's certainly worth trying again.

Andrew

Daniel Scocco

Internet marketing related niches should be able to play on Digg again with these changes. So yeah worth giving it another shot.
Comments are closed.