Daily Blog Tips Now Features Post Excerpts on the Homepage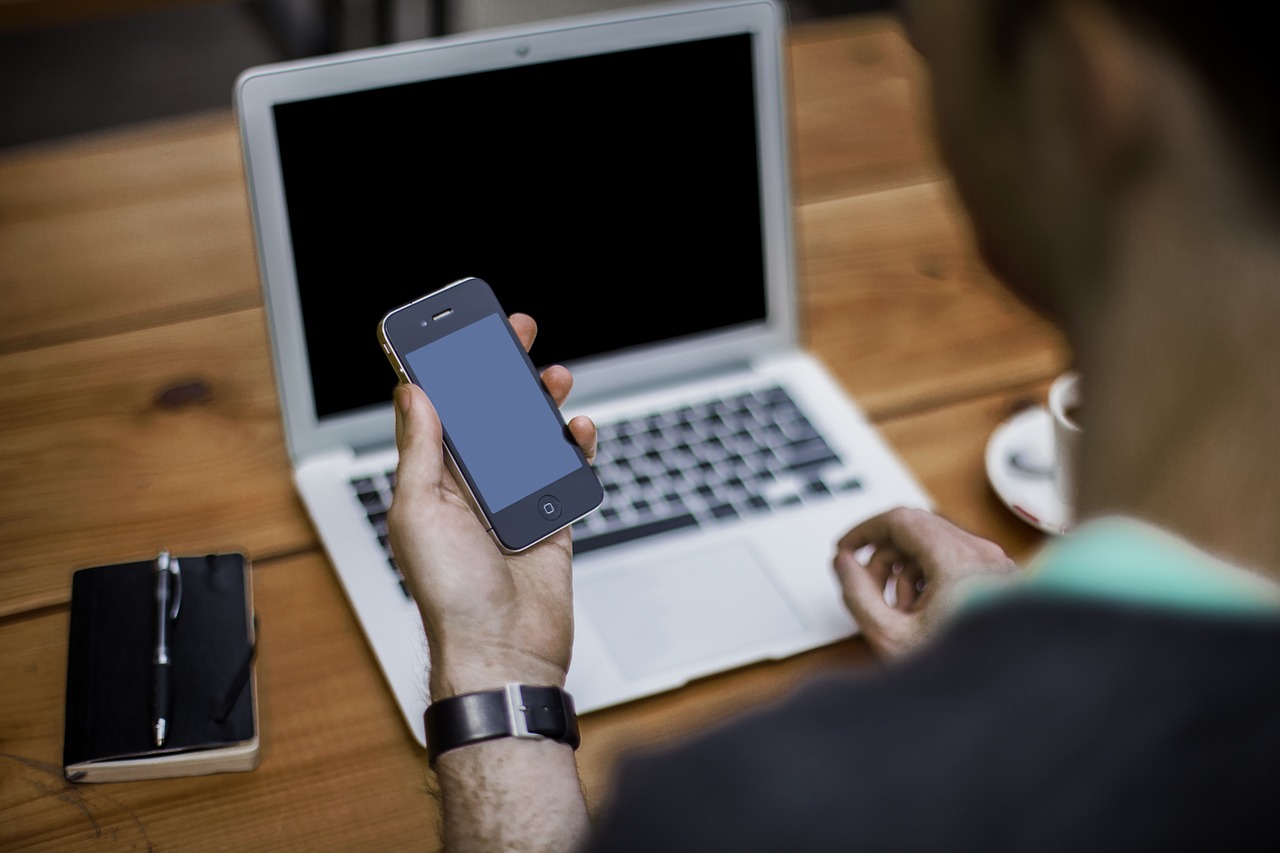 I have been considering the option of displaying only post excerpts on the front page for some time already. In fact, a couple of months ago I wrote a post titled "Post excerpts on the Homepage?" where I presented both advantages and disadvantages for this issue.
There was quite a vivid discussion on the comment section, but the result was a wide spread of opinions. Some like it, some are neutral, and some don't like it.
Why did I decide to go with post excerpts?
First of all to make the content more accessible. The reader can now easily scan through the most recent posts. Previously we had 4 full posts on the Homepage, so even if you were not interested in the most recent one you would need to scroll down through it. Now we have 8 excerpts, so readers can pick only what they want to read.
Secondly, I think that this might increase the reader interaction as well. Now you will inevitably see the comments at the end of the single posts. Sometimes the comments that emerge are more interesting than the posts that I write in the first place…
Some people prefer to read full posts on the Homepage, I know, but hopefully one extra click will not represent any hassle.
Browse all articles on the General category
34 Responses to "Daily Blog Tips Now Features Post Excerpts on the Homepage"
Bret

Good idea. I do something similar and like the idea of displaying the full content of your most recent article and then excerpts of the rest. When I do this I have to manually keep changed how articles appear using the more tag. I've been thinking about coming up with a PHP solution that will do it automatically. Daniel, are you manually adjusting each article as it ages in the loop or is it happening automatically for you?

Ian Stewart

Oh, and a third loop in an if then statement so it shows a regular loop on archived pages. Sorry.

Ian Stewart

Hey Daniel, I had this automated for a while on my test blog using two loops on the index page. The first showed the full main post and the second loop showed only an excerpt. I also incorporated "The Excerpt Reloaded" into my functions.php and used that instead of the stock excerpt . That adds your automatic more link. I might end up using it now that I see you're doing it.

Daniel

Samuel, the poll is quite divided actually, 24% prefer post excerpts, and 24% don't mind it, so half the people are fine with that.

Currently the most recent post is being displayed fully, and the others are excerpts. Readers that visit the site daily, therefore, will be able to read the most recent post on the Homepage.

Pageviews is not an issue, I don't have any ad deals based on that.

Samuel

I've never commented on here before – because its just good to read, and not bother too much about commenting – something that is uniform to all my blog reading.

But on this I have to comment – because you are so, so wrong. What is the point on minimising posts that are only around six times the size of the excerpt, especially where in the post that you point to at the top says, quite explicitly, in the poll that most people prefer full posts.

In my view – the only reason why you would display excerpts is if you want to have extra pageviews added to your statistics. That really is the only reason, because if you don't add them – people will still view. They aren't going to stop. Look at Perez Hilton or Techcrunch – two of the web's biggest blogs – and they don't use it.

Please go back to before.

Better Blogging with Michael Martine

Thanks for posting that link to the WordPress plugin that allows for feeds to remain full when using the More tag! Very useful.

I've gotten no complaints about the use of the More tag. I don't use it for short posts, but most of my post are long, more like articles.

Davosian

I support the idea of having the newest 1-2 articles in full, the rest using excerpts/more tags and the rss feeds in full.

Thanks for the plugin, Daniel.

Kevin

Sorry Daniel, I tried to display the excerpt code without converting it.

The code is
<?php the_excerpt(); ?>

You will find more info in the wordpress docs page I mentioned in my previous comment 🙂

Kevin

Daniel – Before going to full posts on my blog I removed the more tag and used the excerpt tag. I did not use a plugin though, I just used the code found in the wordpress docs. I didn't like the way the excerpt worked though, it tends to cut off your content half way through a sentence, I'd prefer to use a summary in posts but at the moment WordPress does not offer this.

You can read more about the more tag here

With the excerpt you use . The default cutoff is 55 words but I found this to be really short so I used a plugin to expand it. I actually wrote about this in May

You can find the basic info for the excerpt on on this page

I think that displaying 1 or 2 posts in full and the rest with excerpts is the way forward.

Have a look at the blog Ask Shane. The blog is no longer updated but it shows what a blog can look like with the first post expanded (albeit the first post still uses the more tag)

🙂

Daniel

Devosian, Kevin is right.

But currently I am using the More tags :), since I am experimenting with making the most recent post fully displayed, and the rest excerpts.

You can solve this problem with a WordPress plugin that makes your feed displays full posts even if you use the more tag.

Kevin

Davosian – Excerpts are different from the more tag. The more tag will cut your post short in your feed, an excerpt doesn't cut anything, your merely telling wordpress to only display x character from the article

Davosian

I agree with Adam: as long as you keep full post feeds, having excerpts on the front page can be a good thing. If this is your plan, can you tell me how you can have this combination in WordPress? When I use excerpts, so does my feed. Personally, I hate feeds that merely display the title and one sentence.

Adam Teece

I don't think it is that bad of a thing. It has the potential to display more of your posts to new readers there by letting them see more of what you write about. As long as you keep full post feeds it is great. I unsubscribe from most feeds that don't contain full posts because I have very limited internet at sea and I don't feel like waiting around for a whole website to load so I can read 1 post. You have a really great blog and I have been learning a lot from it.

Daniel

I am also considering making the most recent post displayed in full, and then excerpts. Could be a happy medium.

William Profet :: OneJobTwoSalaries.com

On my blog I use excerpts view. I think this is the better approach to show more content to the reader on first view.

This way he/she could decide if he/she wants to read the entire post or not.

One more click, big deal. I respect the right of the reader to choose what to read!

Regards,
William

Sunil Parmar

Hi there,
I'm regular reader of daily blog tips & this is my first comment.

Post excerpts are better from the readers end too.. 🙂

TheGreatMaster

Hmmm I think it's a wrong move, a really bad one. I don't like it, especialy on short posts to click all the time isn't nice, it was much better before…

Ramkarthik

I think this is a good move. Most of the top bloggers have this option. So why not you, Daniel? Give it a try and tell us the results after 1 or 2 weeks.

Robert Irizarry

Daniel – Thanks for the tip that Copyblogger is using excerpts and images. I'll have to take a peak.

Kevin

I used the more tag from the start of my blog but everyone kept complaining about it and how they had to click on the link to see the content.

Since readers are a blogs bread and butter I decided to remove the more tags…but I now get the occasional complaint that they have to scroll all the way down past posts they dont want to read. Sods law!

I have been thinking of making the first two posts publish in full and the rest have a summary of it. I've been aware since removing the more tag that there is too much content on the home page.

Myo Kyaw Htun

what about first and second post to be full and the rest are excerpt ? I did this style when I create German wordpress theme.

why don't you use more .. for long post instead of doing like this.

p.s: copyblogger, they use only <!–more–> tag but not excerpt.

Arpit Jacob

Same reason why I have excerpts on my blog , Easier to scan and prevent duplicate content.

Daniel

The images can be worked out. In fact Copyblogger is also using excerpts on the Homepage with images. That is a nice model.

GnomeyNewt

I think it is a bold move too. I think that the images included in a post might compel some readers to read your post, even if they didn't think the title was interesting enough. Also images on post keep the page looking interesting. Its all text now which sorta is kinda boring looking. With that said, I will probably still read all posts anyway :c) because the information is useful.

Daniel

Robert, yeah I think it depends on the type of content and posting frequency as well. If you feature a lot of audio and video posts maybe you should leave them on that front page.

Community Building Blog

I must admit, I prefer to see the entire article on the homepage – I am really lazy when I visit my regular blog reads and like to have everything in front of me.

It's not just the initial click to read the full article that's a pain – if I haven't visited for a few days I then have to click back to the index, then click through to the next article, then back to the index to click to the next article, etc etc etc

When everything is on the homepage, I can just scroll down and avoid any clicking altogether.

– Martin Reed

Ash Haque

I considered this for a while too, but I went with full html post for the first 1-2 posts, then excerpts afterwards:

ie) bballcity.com, ashhaque.com

Robert Irizarry

I think this can work well on a largely text driven blog but I still struggle with the idea of doing the same on my guitar blog. I have a significant amount of image and video content. Although always accompanied by text, I suspect that excerpts wouldn't work as well in such a blog. Any thoughts?

Daniel

Yeah, hopefully this will also encourage me to write longer and more structured pieces :).

OneYearGoal.com – $100,000 online

Bold move. For larger posts I'd understand, but for short posts I hope you'll leave them on the site. If it takes less than half a screen, you shouldn't have to click to it
Comments are closed.