Daily Blog Tips is on a New Server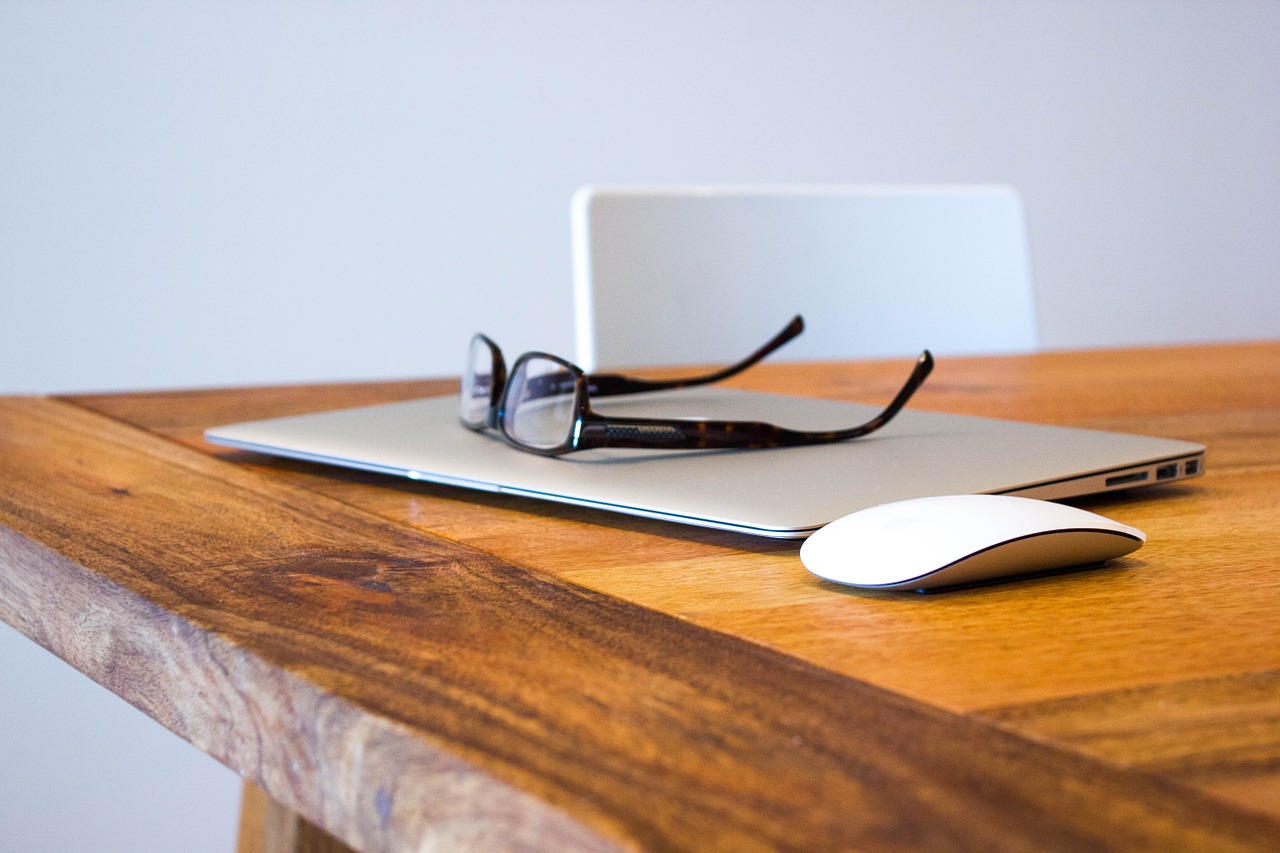 Last week I opened a discussion on the blog titled "What is Your Favorite Web Hosting?". That is quite a coincidence because when I wrote that I was not planning to move the blog anywhere, I just wanted to give my feedback from previous hosting experiences, and thought that it would be useful for the readers if they could also share theirs and read recommendations from other people.
As I mentioned on that post DBT was hosted with A Small Orange for the past eight months or so. Initially the service was outstanding, with fast and reliable servers and good customer support. Over the last four months, though, I started to have some reliability problems. The blog was consistently getting several hours of downtime each month.
I tried to talk with the customer support to see if we could solve the problem somehow, but there was nothing they could do about it. Most companies guarantee 99,5% of uptime, and that translates to 3 hours and 36 minutes of allowed downtime every month. Frankly that is not good enough for me.
I had not decided to move yet, but on Friday the blog went down for over an hour, and on Saturday it went down several times during the day, summing almost 2 hours of downtime (I track that with Pingdom.com). That made it for me. The situation was so bad that the support tried to offer me one free month of hosting.
Anyway yesterday I made the switch, and DBT is now hosted on a Doreo server. My other blogs are already hosted there, and they had 20 minutes of downtime over the past 8 months, so hopefully it will continue like this.
Frank, Doreo's CEO, was quite helpful while we made the transfer (in fact he did it pretty much himself…). Every time you move a website around, though, you learn some valuable tips, here is what I learned this time around:
1. Set the TTL to a low value before making the transfer.
TTL stands for time to live, and it regulates how many transmissions a piece of computer data can go before being discarded. Your DNS records (the information connecting your domain to your hosting server) have a TTL, which is usually set a one day. That means that if you update your nameservers today (making them point to the new hosting company) it might take up to 24 hours before people actually start seeing your site on the new server. This may cause all sorts of problems, from the lost of comments and emails to some visitors not being able to access the site at all.
Before making the switch yesterday I had set my TTL to 20 minutes. It worked like a charm, and within minutes of updating the nameservers most people were already being redirected to the new server.
2. Prefer hostings that offer cPanel
In the past I had already transfered this blog between two different servers. One of them was not using cPanel, though, so I was forced to copy and restore all the site files and MySQL databases manually. It worked well, but somehow when I was restoring the databases it messed up some special characters on my blog posts, and I needed to fix them one by one, on over 200 posts….
I am sure that the problem was my fault, but if there was a simpler option available it probably could have spared that.
Well, if you are hosted on a server that uses cPanel and are moving to another that also uses it, the transfer becomes much easier. cPanel has a full backup option that will pack everything on your server, from site files to databases and email settings.
It will generate a pretty big file, but once you have that you just need to upload it to the new server and restore that backup.
That is it. I hope that you guys did not notice the frequent downtimes over the past months. The situation should be solved now though.
Browse all articles on the General category
30 Responses to "Daily Blog Tips is on a New Server"
Swamykant

Thanks for teaching something about TTL. Nice post

medyum

I guess I'll have to get someone to update the web site 🙂 Doreo Hosting does support PHP V5. You can actually choose which PHP you run by adding/removing one line from your .htaccess file.

Rajasekharan

The special character problem could have been corrected by just changing define('DB_CHARSET', 'utf8') to define('DB_CHARSET', 'utf-8') in wp-config.php.

Note the hyphen that is to be added in UTF-8.

Very simple.

Medical Transcriptionist

114 others are sharing your IP. Isn't that a problem?

Daniel Scocco

Gary, and I am the C plan, 60G monthly. That is enough for DBT.

Gary

Just asking out of curiosity. Which plan did you choose.? Are you on dedicated server or what.

Daniel

Ruchis, that is not true. The different is that on a shared hosting you will need to contact the host and they will do it for you.

Ruchir Chawdhry

"1. Set the TTL to a low value before making the transfer."

That's only applicable if you have a VPS or dedicated though.

Daniel

Scott, that first answer that comes to my mind is Wikipedia. You can find an concise and clear explanation for all the terms there.

If you feel you need to go deeper into some subjects, say CSS or PHP, you will need to use Google to find more material.

Every info you need is out there, you will just need to find it (so a good starting point is to learn how to use Google effectively).

Scott

Slightly off topic, but I just signed up with Doreo on Sunday to start a blog. My question is this, on the surface as a blog reader everything is seamless, kind of like using your cell phone. You punch in a number and you reach the person associated with that number. But ask people how a cell phone actually works, how it knows which towers to use and how it connects to another phone regardless of whether that phone is a cell phone in NY or LA….not so many people can tell you how all that works.

So where does everyone go to learn the inner workings of things like TTLs and all the behind the scenes things that a good blogger is going to want to add to his Blog? I see so much out there that I then follow up on through Google, et al, but there must be some kind of central learning bank that one can tap into to get intermediate to advanced training on all of the details

Daniel

I moved from A Small Orange to Doreo (my sponsor). Their servers are in Chicago.

Make Money Online Blogging

Where did your server move to? It is more faster than before here in China.

Daniel

Madhur, full backup.

Home directory + MySQL databases should work as well though.

JoeTech.com

After experiencing a bit more growth than anticipated recently, I decided to grab a new server rather than upgrade. The new server is up and my TTLs on all my domains are now 3600 (1 hour), so I'm ready to move. It's a daunting task, moving a site, but if you plan the migration properly, you can have zero downtime and almost no headaches.

Madhur Kapoor

Congrats on moving to a new server Daniel. I am also planning to move over to a new host . Which backup did you perform through cpanel. "Full Backup" or a "Home Directory " backup ?

Julian

Your site is blazing fast here in Austin!

Daniel

@Garo, yes that would be a more correct definition. Thanks for pointing it out.

Salem

I've been noticing that with my increased traffic my site is slowing down a lot! Maybe its time to move off of dreamhost and make the jump to someone who can handle my traffic.

Thanks for the great posts, keep it up.

Frank

@Garo,

I agree with your definition of TTL. Just remember that not ISP's and their DNS honor TTL.

Juho Mäkinen

I think you mixed the meaning of TTL.

IP packets have a TTL attribute, which exactly means "how many transmissions a piece of computer data can go before being discarded."

DNS records also have a TTL attribute, but you can't describe that as you said. Instead something like this is more accurate "DNS TTL means how long can caching dns servers (like the server of your readers ISP) keep the dns record in their cache instead of fetching latests data from the master dns server (that's the server hosting your domain).

– Garo

Daniel

Good point Geek.

Deborah

I've had one client with Dreamhost, and would not recommend them to any one. Within the first week of new site being released, their site was down, and I could get no support from Dreamhost.

After being hosted with A Small Orange for almost two years, I can say overall I have experienced good support. A few issues have come up with my own site, and I have noticed more times recently that the site is down.

I've worked with over a dozen web hosts, and I agree, having cPanel makes moving sites very easy!

The How-To Geek

Here's a good tip for moving servers… leave the old server up for a day, but turn off comments on every post on the old server.

That prevents you from losing comments during the transition period.

Eric Atkins

About cPanel. I like cPanel. Any webhost that has it gets preference from me. However, I think I am going to be spoiled if I have to use anything other than Media Temple's control panel. It's easy. It's slick. They've even got a version of it for the iPhone.

It is really easy to move from cPanel to cPanel with the backup features, though.

James Mann

I have about a dozen blogs and websites hosted on a server that has gotten worse over the months and I tried to move these sites to HostGator where I have had absolutely no problems. I could move the static websites but when I tried moving my blogs and databases it became a nightmare.

I even had HostGator move an important blog for me but they ran into the same problem and couldn't move it, so now I am stuck with the task of transferring each post to a new domain. It's going to take a while.

The only upside is the original domain name was picked for another theme so it didn't match my content. The new domain has an awesome name and over the next few months I will get it all transferred and redirected.

I am no longer attracted to hosting that is most affordable, sometimes it really is too good to be true.

My old site doesn't have a lot of comments so I was kinda blessed there.

Meraj Khattak

Thanks Frank. I will contact Doreo with my questions for other things, I would like with my hosting account.

@David, you are right. Beside downtime, a slow sites is also one of the reason that I am thinking to move my sites to another host.

David Zemens – 1955 Design

@Mereaj – Several clients I have worked with were using DreamHost for their site hosting. I found the sites to be terribly slow to load and with considerable downtime. Perhaps my contact with them was unusual as it was only a few sites, but I was not impressed.

Frank

I guess I'll have to get someone to update the web site 🙂 Doreo Hosting does support PHP V5. You can actually choose which PHP you run by adding/removing one line from your .htaccess file.

Meraj Khattak

Nice to know about your server move.

I wish you good luck with your new web host. I am also seriously thinking of moving to another web host from Dreamhost.

I have two names in mind, one is Doreo and another is MediaTemple. But I haven't been able to finalize one name.

Though, I think MediaTemple is a bit expensive for me at the moment and Doreo doesn't offer some of the features I am looking for, especially php5 support.

Daniel

Thanks David.
Comments are closed.