[Mistakes #4] Five Common Contact Page Mistakes … and How to Fix Them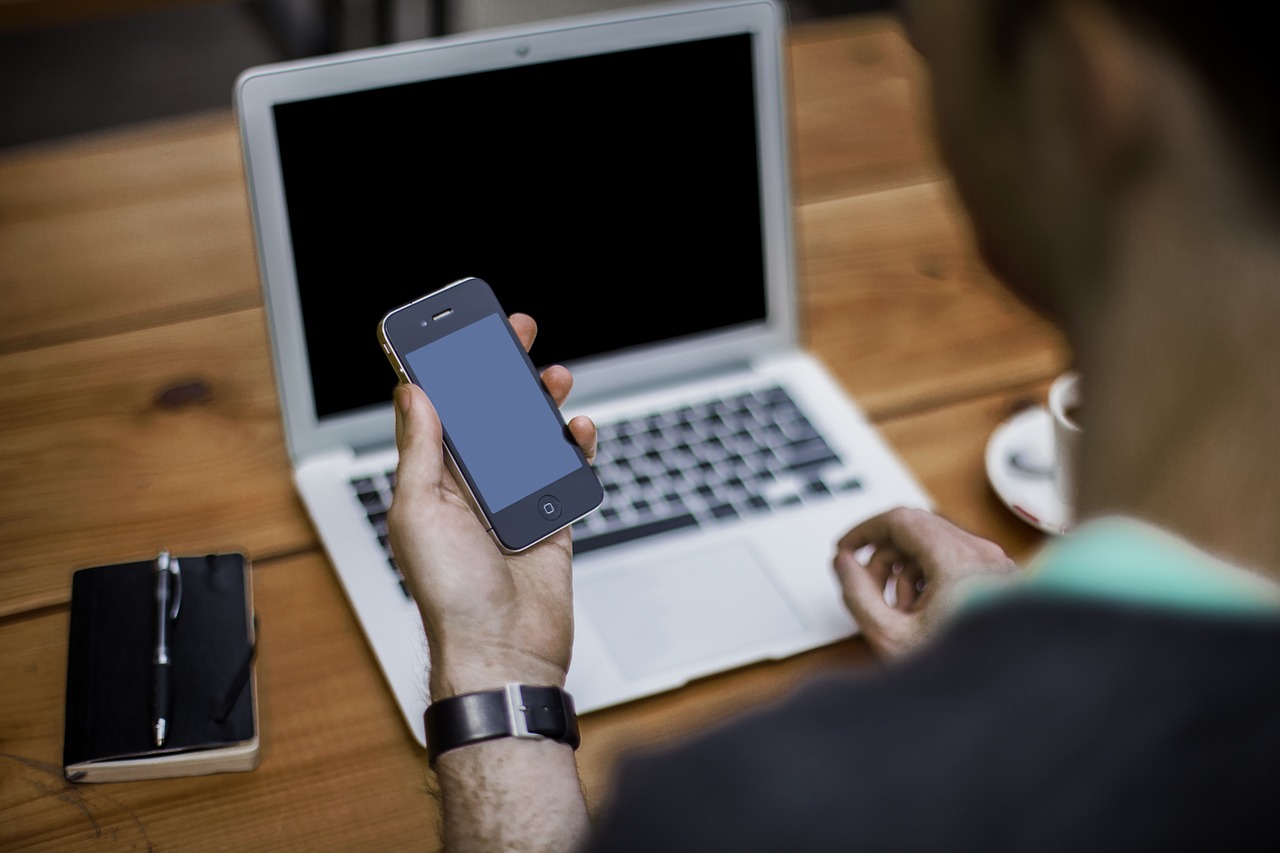 In this part of our Mistakes series, we're looking at Contact pages. You may want to read the previous post on About pages first.
Your Contact page will probably be the shortest page on your blog … but it could potentially be the most important.
Imagine that an influential blogger stops by, having read one of your posts. They want to contact you and ask you to guest post for them (the start of a relationship that could eventually lead to a joint venture) … but you don't have any contact information easily visible.
It'll be very easy for them to simply move on to someone else.
Even when your contact page is easy to find, there are some mistakes that will put readers off getting in touch. Here's what you need to look out for:
Mistake #1: Not Having a Contact Page
Don't bury your contact information in your footer or at the bottom of your About page. Even having it in the sidebar is often not enough – readers will look for a Contact page in the navigation menu.
Fix it: Add a contact page! Simple enough. For now, don't worry about the other mistakes, just create a page with the line To contact me, email [your email address].
Mistake #2: Only Including a Contact Form
Contact forms are great. They make life easy for your readers, who don't have to open up an email program to get in touch, and they allow you to collect useful information (e.g. by asking readers to select answers from a dropdown menu).
Not all readers like contact forms, though. Some will prefer to email you directly, and a form on its own can also seem quite distancing – it makes you less approachable.
Fix it: Always include your email address on your contact page. If you're worried about spam, write it out as name [AT] domain.com instead of name@domain.com.
Mistake #3: Having a Broken Contact Form
One big reason to have a contact method other than a form is that forms don't always work. Sometimes an update might break them, or you might make changes and accidentally break them.
Whatever the reason, a broken contact form is frustrating – readers may not see any error message, and you'll never know that they were trying to get in touch. Even if they suspect their message hasn't reached you, they may not know how else to get in touch.
Fix it: Test your own contact form regularly – at least once every few months. It only takes a minute or two to check it's working.
Mistake #4: Outdated Information
You probably don't visit your own contact page very often … and that makes it easy to leave outdated information in place. Perhaps your contact page says you're accepting guest posts when you're not (or vice versa), or you have a message like "I'm away on vacation" months after you've returned.
(Many thanks to DBT reader Raspal for pointing out this very mistake on my own contact page on my Aliventures site…!)
Fix it: Check for any outdated information when you test your contact form. If you put a temporary message on your Contact page, make a note in your diary to take it off once it no longer applies.
Mistake #5: Not Linking to Your Social Media Accounts
If you're active on social media, your Contact page is a great place to add links to these accounts. Sure, you probably have buttons in your sidebar – but readers aren't always as attentive as you'd like!
Fix it: Simple enough: add in links to your Twitter profile, Facebook page, and so on. You don't need to list every account you have – just the ones where you're reasonably active and likely to reply to readers' messages.
Have you spotted any contact page mistakes to add? Let us know in the comments…
Browse all articles on the Blogging Basics category
12 Responses to "[Mistakes #4] Five Common Contact Page Mistakes … and How to Fix Them"
Nick Hughes

Ali, agreed. I echo some of your points. Incorrect contact details can mean less business and / or fewer leads. I recommend checking the contact form functionality works at least once a week (as well as other aspects of the website) as good practive. I use WordPress plugins and sometimes they stop working if not updated or if there is a slight conflict. This has included problems with the contact form in the past. I also make sure contact details are visible on every page, so if the contact form does stop working for whatever reason then at least people can still contact you. Thanks, Nick

Kemila

Great post. Easy to follow. I immediately applied two of the points. The others don't apply to me.

Warren

Great post. I didn't really think to add anything to my contact form page; but after reading this, I realized how much I'm missing out — especially on the social media portion. Thanks for the info.

Cheers!
Warren

David Black

I never cease to be amazed at how many companies leave off their address and phone numbers as well as emails – then, they expect us to show trust in them!
Some good advice here.

John

Most of us ignore the value of contact form and we just concentrate on optimizing our home page only. I guess you address the points which most often ignore by the people. I believe good contact form is important element for building trust among your site visitors.

JR John

Tip #5 is a great idea for me!

I am yet to put in my social profiles on my contact page, but will be doing so pronto!

Regards,
JR John

Jason

Any real website that is providing value is going to have a way to contact the webmaster. Not having a Contact page makes it look like just a quick, niche site.

Alvin Chadwick

Great article, straight to the point and mistakes people make with their Contact page! -Alvin

Ryan Biddulph

Good tips Ali, all of which I will apply now 😉

Make it easy for people to contact you so more people contact you.

Thanks!

Christopher Pontine

Hey Ali,

Your totally right on "not linking out to your social media accounts", we sometimes give our users a way to contact us but not multiple outlets which in fact could go VIRAL compared to a 1 on 1 conversation through email.

Another one I like is adding a personal photo so the readers can connect with you more, I find this very valuable.

Thanks,

Chris

Monica Womble

Great article. It makes you think about the details, for sure.

For example, if I see an ugly contact page, although it doesn't prevent me from contacting the host, it sure makes me wonder why they don't make it more aesthetically pleasing. It makes me think the blog owner doesn't pay close attention to things.

Raspal Seni

Hi Ali,

Lovely post about contact form mistakes. We all do some of these at some time or the other, until we learn not to do them. Another thing is, many of our blog/website mistakes are seen by others and we tend to overlook them. So, I make it a point to try to contact the blog/website owner if I see any such mistake or a problem with their website/blog/page. It hardly takes a minute or two and it helps other visitors visiting their blog. I hope there are not too many mistakes on my blog, though.

I'll repeat here two suggestions by Carol Tice, hers was one of the top 10 writer blogs of 2013 at writetodone.

1. If you're really serious about making money or getting clients, don't include your e-mail address as name [AT] domain.com – give it out like a normal e-mail address.

2. Don't have a contact form in the first place. Why? Because most people don't have faith in using contact forms, and don't expect anyone would be reading the contact form. Instead, give out your e-mail address or phone number where appropriate.

What I did was to write my e-mail address as name [AT] domain.com, but linked it to my proper e-mail address. Now, I hope no one makes the mistake of linking the name [AT] domain.com e-mail address to something like raspal[AT]raspalwrites.com, which would give an error when sending e-mail to. That would be foolish. Another option is to use an image of your e-mail address and then link it to your e-mail address. I've this planned for my blogs.

I have myself experienced what Carol said about contact forms and don't like to use a contact form to contact a blogger. Of course a few people do reply to contact forms, and reply quickly too (that includes you, Ali).

A few weeks ago, I contacted more than 20 blog owners to ask permission about a post I wrote on my blog. First thing was – I had much trouble locating their contact addresses or even the contact forms. Secondly, some didn't have a contact page at all, and no option to contact them. What's more, there was no way to contact a few. And, I didn't get replies from most of them. So, I agree with Carol on using contact forms to contact bloggers/website owners. Using a direct e-mail would have got me at least a few more replies.
Comments are closed.