What If We Could Double Your Online Revenues Over the Next 6 Months?
The Internet is certainly the sector with the highest growth potential. If you hit a home-run online you'll be able to reach a massive audience, selling your services and/or products to thousands, if not millions of people.
The problem is that hitting such a home-run is not easy. In fact even simple things like driving more traffic to your website and getting visitors to purchase your products and services are pretty hard if you don't know how things work online.
That's why working with someone who has the right background and experience can make all the difference.
Why I Am Sure I Can Help You
I have been building and growing online businesses for 9+ years, and I accomplished quite a bit during this time. Here are some of my qualifications, which make me sure I can help you succeed online:
Started building my first websites back in 2005, and over the years I worked on a wide range of online projects and businesses.
Built two websites from scratch and grew them to a point where they were receiving over 3 million monthly visitors. In other words, I know what it takes to drive traffic to a website.
Worked as a consultant for several companies and organizations around the world, including the United States Federal Government on a project where they wanted my help to establish and promote a new website.
Bought and sold over 20 websites and online businesses over the years, and those websites generate revenues from a wide range of souces, including advertising, affiliate marketing, services and products.
Took clients with almost no online experience from 0 to $6,000 in monthly earnings, all in under one year.
Facts Speak Louder Than Words
Below you'll find the screenshot of one my websites. As you can see, it's getting close to 3 million monthly pageviews.
And this is the screenshot of my AdSense account, showing the monthly earnings of one of my websites.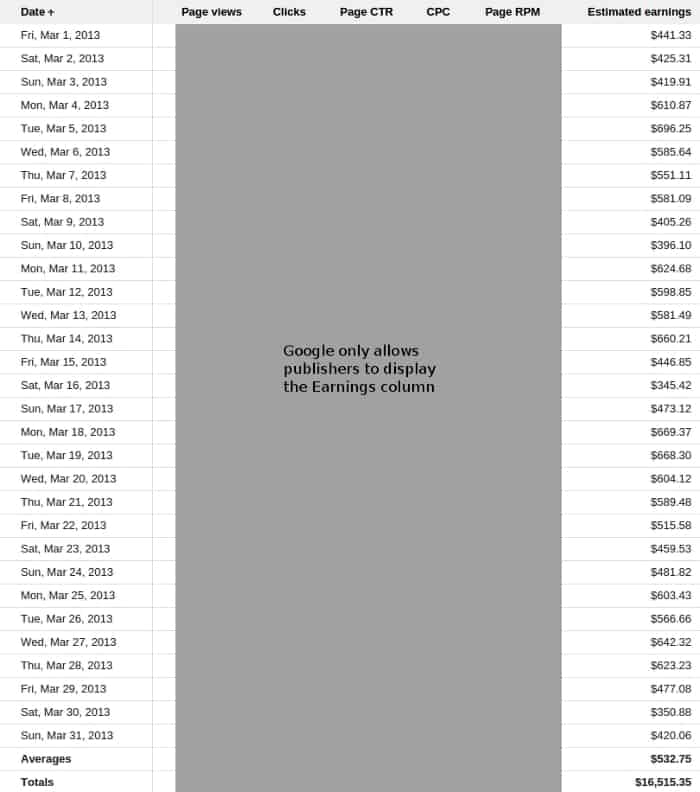 How to Get Started
I only take a couple of consulting clients at a time. If you are serious about growing your online business, send an email to daniel@dailyblogtips.com and we'll discuss your needs and goals.
Best wishes,
Daniel Scocco