Consistency Is A Very Important SEO Factor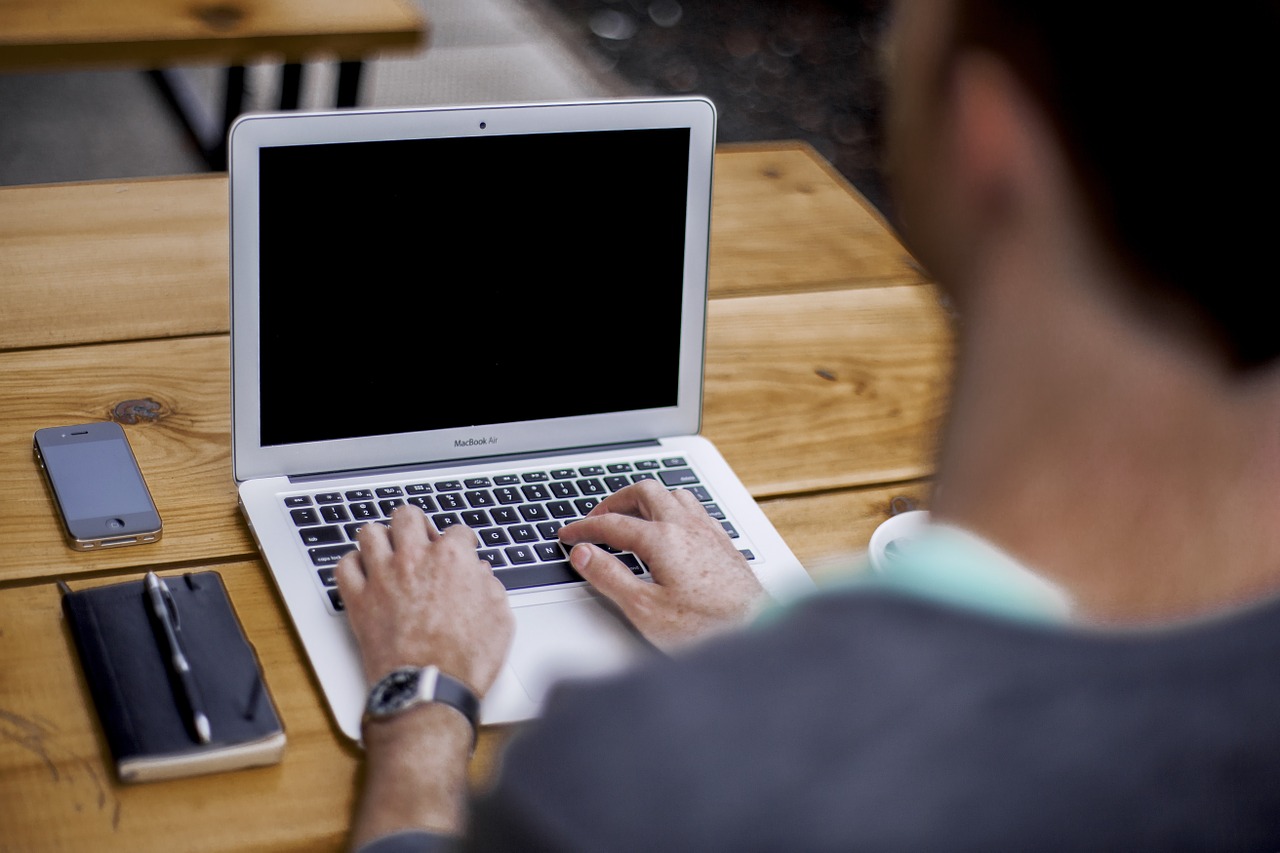 If you ask people what they think is necessary to get a website ranking high for a particular keyword, most of them will mention things like an optimized title tag, unique content, backlinks and so on.
While those factors are indeed important for SEO, they will produce very small results if you don't combine them with consistency.
That is, you could launch a new website today with a lot of unique content and many backlinks, but unless you keep adding new content and getting new links consistently over time your website, would not rank high for any competitive keyword.
The opposite is also true. Even if you launch a website with little unique content and no backlinks, you can still get it ranking high for competitive keywords if you consistently keep adding new content and getting new backlinks.
Let me illustrate this point with some numbers. Suppose we launch two websites targeting the same keyword, website A and website B. On website A we publish 50 articles right away and manage to attract 500 backlinks on the first day thanks to a viral campaign on social media sites. On website B, on the other hand, we work our way up gradually, publishing one article every other day and getting 10 new backlinks per week. After 6 months I would be willing to bet that website B is ranking higher than website A, and that is because of the consistency factor.
In fact Google confirmed in the past that the pace at which a website publishes new content and gains new backlinks is indeed used inside its algorithm.
Whenever you plan an SEO campaign for one of your sites in the future, remember that slow and steady can win the race, even on the Internet!
Browse all articles on the SEO category
27 Responses to "Consistency Is A Very Important SEO Factor"
MainStreetHost

The website's longevity also should be taken into consideration. While consistent posting is important, we also can't overlook how many websites dominate the rankings under keywords and phrases simply because they've been out there forever. An effective marketing strategy along with consistent blogging will help push your site up through the rankings.

Joy

Nice to see it in print that I am doing the correct thing by being consistent with my blog posts. Its still early days and only time will tell how well I am doing, but I plan to keep at it. Thanks for the info.

Keith Davis

Never knew that.
So if you publish every day or every month, it doesn't matter as long as you publish consistently.

That makes me feel a whole lot better.

Web Marketing Tips

infact consistency is important in all field.

Adding quality contents on regular basis or consistency basis can do wonder in mere one year to any blog.

MK

Great point.
I also update my blog with B plan.

DailyPhotographyTips

And that's the hard part to do for everyone. Those people will be successful who continue their Marathon.

steve

Looks like the Turtle wins the race at the end again!

John Burnside

I have seen that as well in some of the sites and blogs that I have launched. Original content has been enough to move my site around quite radically in the search engine rankings to the point where a new post can move me up 10 places in the search engines when I am already near the top for a highly competitive keyword.

Dailybits

Seems logic to me. Google will notice that you ahve an active website that keeps publishing new content. That's also one of the things, why you can really score very well with an ordinary blog in the search ranks.

Jane | Find All Answers

Many newbie bloggers get confused with consistency and frequency. Frequency can be high or low. I mean, we can post every day or we can choose to post 3 times a week. It all depends on how much time we have to write articles. But twice a day or once in two days, bloggers must stick to it. That is what consistency is.

And this is an eye opener that Google has confirmed that they are using this factor in their algorithm.

Thanks Dave.

Jane.

Immer

I like this posting. I do agree with that. Consistency is very important when our blog has a good traffic.

Thank you for sharing this great tips. I need to learn from the people who have experienced in SEO.

Web Marketing Tips

when you have traffic than this itself a great motivational factor.

Thewebcitizen

Hey Danniel,

Apparently patience pays off in the long term and this is what will bring in value.

Elias

Akie A

I bet I'm the #1 culprit when it comes to inconsistent blogging. Getting better at it though, especially as I now see results of my efforts in months past.

John

"That is, you could launch a new website today with a lot of unique content and many backlinks, but unless you keep adding new content and getting new links consistently over time your website would not rank high for any competitive keyword."

Sorry, but that's not true at all. Adding new content does not factor in at all when it comes to your rankings. It all comes down to the number and quality of your backlinks. I have several sites where I haven't published any new content in months that are ranking in the top three for their keywords.

What Google says and what Google does are often two very different things.

JH Web Design in Minneapolis

Definitely agreed. Not only does being consistent help with SEO, but it's refreshing to your visitors as well! Who likes outdated content? When people see new stuff, they become more interested! That's why having a blog for a small business is a good idea to start out with!

Kristoffer

I think it makes perfect sense. If your site get's 500 links in a short amount of time, then Google sees it as something that's hot right now. If the links don't keep coming, the site is no longer interesting.

The site that's getting 10 links a week might not be as interesting as the first website was at it's peak. But it's a little bit interesting all the time 🙂

Not sure if that will confuse or help people!

-Kristoffer

Maaike Quinn

This is some great motivation to keep blogging! So far I've managed to write pretty consistently. And although I like it – a lot! – it can be difficult at times, so knowing this is just what I need 🙂

I started my blog in November last year, and I am doing quite well in Google by the way. Well, better than I expected at least. I still see my blog scoring better weekly. I even rank number 1 for a term (which does consists of two words by the way).

Web Marketing Tips

that is the power of consistency.

Google is now taking your website as authority one.

Sean

Short and sweet, this was a good little read!

This was actually a very good motivator for me, my current post rate is about one new article per 2-3 days. Hopefully that's not too little in Googles eyes haha!

Thanks! 🙂

Web Marketing Tips

whatever number of posts you add … It can be one posts daily or one post on every alternate day or one post in every week … Simply be consistent and follow that flow on regular basis.

Mathew Day

At first, I had a really hard time with this concept. Anxious to see results right away, I would throw as many backlinks and get as much content up on every new site created.

Later down the road, when my sites would be doing terrible in the serp's and losing positions, I had learned this was not the way to go. Adding content and backlinks on a consistent basis will always be better in the long run and overtake the sites in the search engines that are not.

Web Marketing Tips

yes if are adding contents and doing backlinks on consistent basis than you are creating assets for your self in the form of blog.

Rodney

That's interesting. So many companies are looking for a quick "viral" seo strategy, but they lose out in the long run if they can't keep going from one viral campaign to the next. Even in the digital age, it would appear that slow and steady can still win the race.

Thanks for the post!

Web Marketing Tips

if you want to see the power of consistency than simply look at the consistent power of river to its side.

Amazing isn't ?

Phillip Dews

I would have to agree with you there, its like the old saying 'its a marathon not a sprint'.

I think wordpress blogs are the best option for this but the blogger need to be consistanly posting regular posts and visiting other blogs and commenting!

it's amazing that over time of doing this the blogger can have a high ranking and respected blog thats making a lot of money!

Thanks for Sharing!
-Phillip Dews

Web Marketing Tips

i always believe in consistency. Because this one of the most important factor and maximum yes maximum blogger miss this one.
Comments are closed.