Comment on Highly Ranked Posts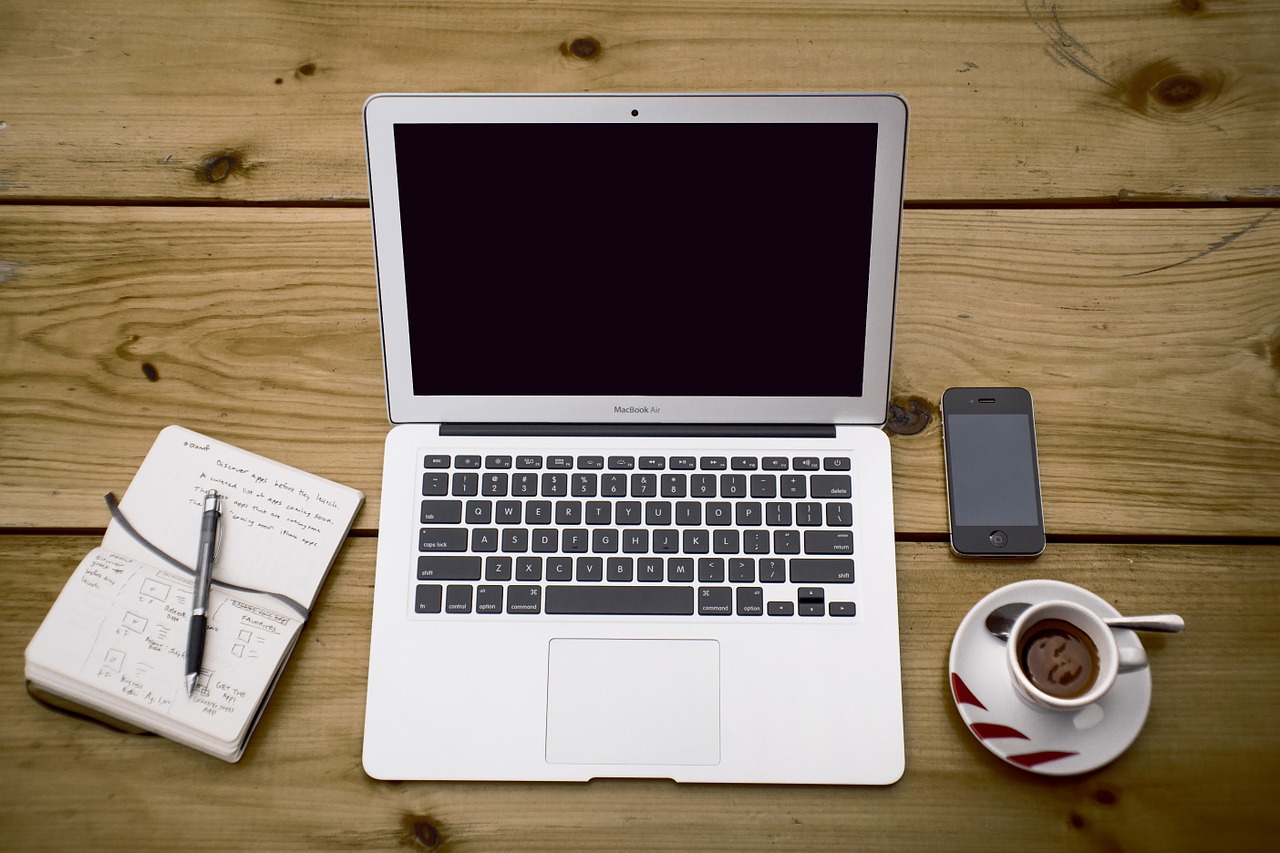 Leaving (meaningful) comments on other blogs is a well known tactic for acquiring traffic and readers. Apart from picking a handful of blogs that are on your same niche, however, is there anything else you can do?
Sure. One alternative method is to research for specific posts that are ranked high in Google for your related keywords, and leave comments there.
Suppose you write extensively about "web design software," "logo design" and "futuristic design." All you need to do is search in Google these terms and filter all the blog posts that appear among the first results. Once you have that list, just visit each one and leave a comment.
Ideally you want to add some value to the discussion, show your expertise and link to one of your own posts where you covered the issue in depth.
The logic is quite simple, these high ranked posts are probably getting many visitors from search engines (called organic traffic). These visitors are, in turn, looking for some specific information, and if they happen to see your comment and find it interesting, there is a high chance that they will follow the link to your site to find what other information you have there.
Browse all articles on the Promotion category
48 Responses to "Comment on Highly Ranked Posts"
greg hickman

I didn't even know you could sort via blogs. I mean it makes sense but that's great! I'll definitely use this tactic! Thanks!

Yan

Same here, I usually don't have time to comment on other people's blogs. The funny thing is that this is how I found DailyBlogTips, via Daniel's comment on another blog

Sunny

I think my biggest fault as a blogger is that I write my articles too completely and don't leave much out there for comments to add. I need to be careful of that.

As a blog reader, I get to the bottom and go, "um…what can I add." I end up putting a lot of pressure on myself to make sure my comments are really really meaningful. I have to allow myself room to not be brilliant.

Reverse Funnel System Review

Thats very good tips. I surely wil use them.

Phamen

Such a wonderful idea. But I think we should leave a comment with meaning, never be a spammer or blog owner will get us banned or delete our comments.

Interweb Millionaire

This is a very useful idea and one which can easily help new bloggers to get visitors to there site.

Even if you don't have much to add to the conversation, you should at least receive a few clicks from some curious people.

—
IM

Jason Mosley

I agree with this. As soon as I slowed down commenting on other blogs my traffic slowed down too. Also commenting helps you meet and be friend fellow bloggers… I find that is the best since you can help promote each other.

Great Tip!

Reverse Funnel System Blog

Thats some very useful tips. Didnt think about it yet.

Daniel

Yasir, no one said to comment just to rank high. In fact posting comments will not help you rank higher in search engines because most blogs have the nofollow tag on comment links.

The comment part is about promoting your blog and establishing relationships with other bloggers and readers.

Sure you need quality content to begin with, but that is a given.

Yasir Atabani

I don't think it's ideal to comment just to rank high, It's all about the content that you provide, even if you rank number one by using methods like this, and you don't provide quality content readers will ignore any articles or content coming from you domain, I advise you to solve problems, and provide a solution, if you do that. you don't even need to go and comment on other's posts. they will link and refer to you.

constructicle boy

in my opinion,posting on high ranked post certainly helps you to gain some reputation if you post great comments.certainly shows you know your stuffs!

Daniel

Wayne, I agree, in fact I made that highlight in the post itself.

Wayne Liew

This might be the tips that have been unnoticed by a lot of people who drops their comments around the blogosphere.

Anyway, comments should be voiced only if a comment can add value to the post. Commenting for the sake of commenting will just be an action of lowering our reputation and wost of all, we might be labeled as a spammer.

Tejvan Pettinger

Try to get in early as well. You will get more traffic from being first commentor than number 14 🙂

Ron Spinner

When I was a teenager I used to work in a cloakroom hanging up peoples' coats. We would also put a few coins on a plate to encourage them to give tips. The psychology worked and we got more tips that way. Many of us would feel bad writing comments on our own blog but there is no question that this would help break the ice and others will be more likely to join in. I myself haven't done this. I don't think I have any comments even though my last blog post was posted on the Sphinn site by someone else.

bmunch

That's wonderful tactics. Didn't know when I start blogging that there will be so much "strategies" and "tactics". It's a warzone out there.

Nathaniel

I actually use that very same technique. It works wonders. Commenting for traffic just makes sense. Also, when you search for keywords you would like to be highly ranked on… and comment on the resulting blogs… it can really send some targeted traffic your way. Awesome tip.

Jason

For link purposes it helps to see if the link you place will be followed or not. You can usually right click a link in a previous comment and check the properties. If the relation says its External Nofollow then the link is no follow. If it just says external it should follow. But that has nothing to do with gaining readers from commenting on other blogs in your niche.

Just another tip about commenting. 🙂

Matthew Crist

It's also important to add comments to blogs that you don't normally read. Sometimes the highest ranked posts will show up outside of your RSS reader.

Dawn

I originally started doing this when I set up my blog back in 2004, but didn't understand how it helped me. Now that I understand, I don't do it as much as I should, Thanks for the reminder.

Advice Network

What a great idea. I have been making a regular habit of blog comments, and this method never occurred to me! Thanks for the tip.

Daniel

John, the manual approach works fine for me.

When I in promotion phase usually I leave 5-10 comments on other blogs daily, so that is quite doable manually on the search engines.

John

This sounds like a good tip, but as with many things, the challenge is in the execution.

When you said "filter all the blog posts that appear among the first results", were you refering to use of an automated process, or to just plowing through serps using a manual sifting effort of the results looking for appropriate sites?

steven wilson

Good info on the commenting on other blogs of your similar niche to drive traffic to your blog.One should always keep the comment geared towards the post,and asking a question or adding to the post in your comment is a plus as well.

To your success
Steven Wilson

Jennifer

First, thanks for posting these tips. I just found your blog and have added it to my favs 🙂

I guess I'm in the same situation as nomad. I'll read some more of your tips as I'd like to read what you have to say about specific topics that I am currently working on for my blogs.

Unfortunately, being a rea estate agent and blogging, whether my posts are about real estate or about the area, I'm afraid I'm fighting an uphill battle.

Daniel

Nomad one, increasing the number of comments on your own blog is not easy.

First and foremost because the number of comments will inevitably be related to your traffic. The percentage of readers that take the time to leave a comment might vary from niche to niche, but usually it is a very small percentage of the total visitors anyway.

So the first thing you need to focus on is increasing traffic, and comments will follow.

Then, if you think your readers are particularly lazy to comment, you need to call them to action. Ask questions, run polls, write something controversial. These methods can help to get them off their seat and onto the conversation.

nomad-one

Commenting is most definitely a means of earning some great traffic to your site. I think what most people miss though is that they could actually be adding some real value with their comment. If you give something meaningful then you establish yourself as someone who has something to offer and naturally people will want to find out more about you and interact with you.

Many people merely say hi or say thanks in their comment, which I suppose is fine the more you give the more you get so to speak. I have won prizes commenting with the most valuable feedback & have built some great relationships online with constructive feedback.

Something I am struggling with on my own blog at the moment though is getting people to comment. I see all the unique visitors coming in and out on a daily basis but have no idea who they are and more importantly what they are thinking. Any good ideas out there on how to increase comments on ones site?

Daniel

Sumesh, maybe forgo the link if you think it will block you, or add it to the "Website" field in the comment form.

bakkouz

@Sumesh: if you are a real person and leave a meaningful comment that is related to the post, I see no reason for akismet to catch you as spam.

Sumesh

This strategy is very helpful for high traffic sites.

I've also found that those sites with less content between the post content and the comment list gets more click-throughs and eyeballs.

You'll just have to cross fingers that akismet doesn't catch you as spam, though.
Comments are closed.