Even if you are using an anti-spam plugin, there are good chances that some spam comments made it through on your blog. This happens for several reasons.
First of all anti-spam tools are not perfect. Secondly, many malicious users will post apparently legitimate comments to trick you into approving them. Finally, the most used moderation system on blogs is the one where only the first comment of each user goes into moderation, and sub-sequent comments get approved immediately. This obviously can be exploited.
Given those problems, it would be a good idea to run a periodic cleaning session in your comments. This will improve the aesthetics of your comment section and remove the risk of getting into trouble with search engines.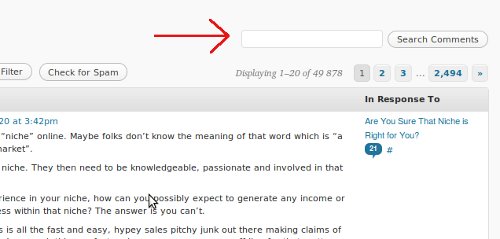 If you are using WordPress. simply click on the "Comments" link and use the search function. Search for terms like sex, porn, loans and casinos, and analyze the comments that will appear. Then delete all the nonsense ones and the apparently legitimate comments that are linking to suspicious websites.