Check Your Work For Plagiarism To Make Sure You Are Not Being Copied
Plagiarism is the wrongful appropriation of someone else's thoughts and ideas. It involves copying the text and re-publishing it as your own.
The plagiarism problem is as old as print itself, but with the Internet it gained a far greater scale, as now it takes literally seconds to copy the work of someone else. For instance, the Education Week newspaper conducted a survey that showed impressive results: 54% of students said they plagiarized from the Internet while doing homework. Also the survey presented other interesting data: 47% of questioned students were sure their teachers tend to ignore the fact students are cheating.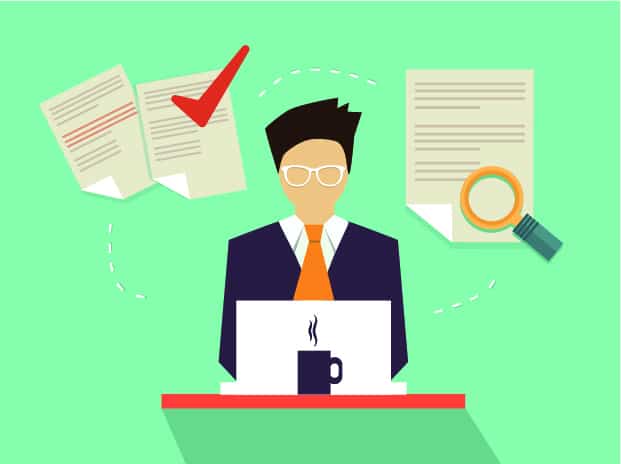 Not only that. Given the sense of anonymity that the web provides, many people think that the probability that they will be caught is minimal. Some even believe that whatever is found online is public domain, and therefore they feel free to copy and use any text as they wish.
If you are a website owner, this can be a problem. First of all, Google frowns upon duplicate content, so if your articles are appearing on dozens of other sites, your search rankings could suffer. Second, if visitors find the copy of your articles, they will have no reason to visit your site.
That is why it's probably a good idea to check if you are not being plagiarized, at least once a week.
How do you do that? There are several online tools that can help. For instance, check out Unplag.com, which is a plagiarism detection engine. Once you upload a text there, it will scan over 16 billion web pages looking for copies or similar content. They are able to scan in such a huge scale because they have partnered with Google and Bing.
Unplag supports batch scanning of several files at the same time, and a report is provided for each document. They also have a nice affiliate program where you can earn from 15 to 30 percent commissions for every sale. What's more, Unplag is currently testing a new WordPress plugin that will substantially make checking easier for bloggers. In response to user requests, Unplag is also working at new check methods – URL check and website check.
Regardless of the tool you choose, make sure you check your content for originality, since copied content can hurt your brand reputation!
Browse all articles on the Writing Content category or check the recommended articles for you below:
11 Responses to "Check Your Work For Plagiarism To Make Sure You Are Not Being Copied"
Best Pakistani Blog

Very good written post. It will be beneficial to everyone who utilizes it, including me. Keep doing what you are doing – for sure i will check out more posts.

Marcelo Matos

I have tried contacting other sites and it usually helps if you ask for a "middle ground" and try to get backlinks to your site or reference and inclusion in partners as opposed to a full approach to try to get the content removed. You can also try to flag with the better business bureau. it is surprising what they can do, even online.

Cathy Mayhue

I have also been using ever popular copyscape since ages, but unplag could be a welcome addition, once my trial with it is successful.

Carinne Bird

Excellent article indeed. There's a lot of tools online that you can check if your blog/article/post was already been posted. There's one blogsite where I used to submit my articles which ofcourse all original and never been copied somewhere else but they always says that my articles were rejected because of same content or it's already been published.

Anyway, thanks for this helpful article.

npathan

Really Informative Post about plagiarism check and content quality. I think smallseotools dot com is the best plagiarism checker today.

Rahul

Awesome post. Frankly speaking, i never knew about any tools which can check Plagiarism. In many websites i have seen people copying ideas from other websites. But, to be worse i have also seen people copying exact same sentences from other website. This tool will certainly help to find such plagiarism.

Indo

Plagiarism is very bad for you content. If your content is plagiarized then your website ranking will also get down. Google is very hard on content and such content is de-ranked very fast.

Perambur Kumar

Awesome Post, Awesome Tool too.
Unplag is a great tool for webmasters.
Infact this tool help us to find our content is copied before we publish our content on the web. Because once we click the publish button then anything may happen. Check it first is the best option than facing the Google penalty or de-indexing the site for copied content.
Everybody consider this wonderful tool

Lazhar

It is, indeed, an issue to be plagiarised and it happened to me quite often. I simply email the dog blogger asking for a link back and only few quotations to be used rather than the whole content.

They usually comply 🙂

metz

There are negative outcomes if your article is being plagiarized. People will have no reason to visit your site and your search ranking will suffer. Therefore, it's very wise if you'll do a regular check every week. Use an online tool just like Unplag.com. Avoid plagiarism because it will cause problems for people in any stage of life.

InternetLocalListings

Unplag looks like a great tool. In the past, we've just used Copyscape, and it's found a few things every now and then. Plagiarism is a serious problem and it's great that you took the time to let us know about another useful tool to help stop it!
Comments are closed.