Check Out The Improvements in Our Comment Section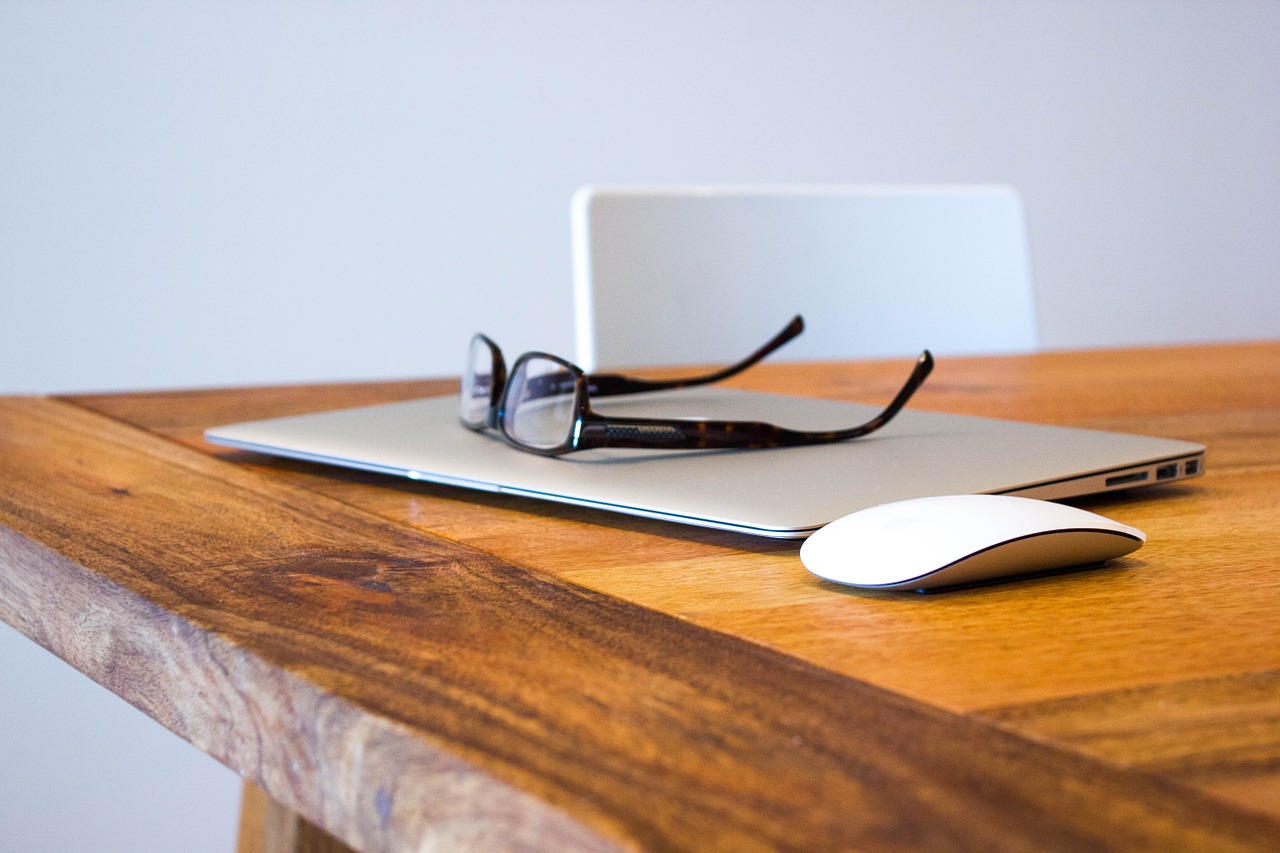 As many of you noticed, a couple of weeks ago the links on the name of comment authors were removed from this blog. Some readers emailed asking if that was because of spam problems or what.
In reality yes, it was connected with spam problems. But I was not just planning to remove the links and that was it. The community we have around this blog is much more important to me than the spam problems, and I know that the link to the comment author is part of that (after all it allows other readers to know what is the website of the comment author, and to visit it if so they desire).
So what was going on? Basically it was an idea I had a while ago, to reduce the spam problem and improve the community aspect at the same time. Here is how it would work: people who had only 1 or 2 comments on the blog would not get a link on their comment author name. People who had 3 or more comments, on the other hand, would get a dofollow link. This would combat the spam problem because spammers usually just leave one comment and move on, and it would also rewards members of the community who comment often by giving them some dofollow links.
The first step was the remove the author link from all comments. After that I got a friend of mine trying to tweak the WordPress code to check if the comment author has posted 3 or more comments in the past, and if that was the case a dofollow link would appear there.
The code worked, but it had one big problem: it made posts with many comments (i.e. 20 or more) terribly slow to load. This happened because for every comment that was loaded we needed to perform a database check.
Long story short last week I dropped this idea, and over the weekend I made some changes to our comment section to make it more user friendly.
First of all the comment author links are back. Even if you posted a comment while they were turned off we have recorded your website and your links will be displaying normally for those posts.
Second, I have finally added the threaded comments feature. Now you can reply directly to any comment, and even reply to a reply (I am using 3 levels of discussion). Not sure about you guys but I was tired of using @johndoe to reply to other people….
Finally, the design has been tweaked slightly to make the comments look cleaner. For example, I removed the number on each comment to make more room for the comment text.
Anyway, I believe it is a good improvement in comparison to what we had before, and it should foster the conversations even more. I for one will certainly answer to more comments now that we have the "Reply" feature working.
P.S.- As soon as someone leaves a comment I will reply to it, so you'll see how it looks.
Browse all articles on the General category
52 Responses to "Check Out The Improvements in Our Comment Section"
Lee Ka Hoong

Great move Daniel. I like the threaded comment features as it makes readers and yourself more convenient. I left a comment in the past and the blog post had more than hundred comment, and I need to scroll over the whole comment section to find your reply. With threaded comment, it's more easier, right? 🙂

Regards,
Lee

Dez

I like your idea regarding only showing dofollow links for commenters who have had more than 1 or 2 comments. However, wouldn't it be possible to setup the db row with the commenter information based on what data is available at the time of submission?

That approach would only cause comment submission times to be a bit slower.

I know that this would cause the commenters first few comments to never show a link, but you could combat your spam problem and still reward commenters that post often.

Also, YAY THREADS!

Ann Krebber

Hi Daniel,
It's just my personal point of view, perhaps I get confused to track the first comment on 3 deep levels. Of course the other person will have different preferences. Sorry if this is bothering you.

Daniel Scocco

No worries. I was just trying to understand what you meant.

Ann Krebber

Daniel, I am new on DBT comments and I like to be here, especially I like the blue arrow, so I know the comment we reply, it's an eye catching. But, what about only two deep? It would awesome looking 🙂

Daniel Scocco

You mean I should remove the 3 levels and limit it to 2?

Eric C

Nicely done, this is one of the cleanest threaded comments I've ever seen. Hope I don't get the urge to do this on my blog…

also, please don't go more than three deep. Personally I' prefer just two deep, but it works. Arrows work as well.

Andy

Looks better a lot better now Daniel. Keep it up

Keith Davis

Sounds like a good idea to me Daniel.
A little reward always goes a long way.

The only problem with commenting on Daily Blog Tips, is keeping up with the number of posts.

BTW any idea when the next Google pagerank update is due?

Daniel Scocco

I would guess it will come in April.

Jaydip Parikh

Daniel, This look wonderful. I will appreciate if you can add twitter ID facility too. So this blog will be bit more social.

Keith

Good to see the threaded comments here finally, I think it adds to the building of an actual "community" in the comments. I found on my site after putting threaded comments, I had to increase it to 10 replies because people were maxing it out (I think this is a good thing).

Herman dailybits

It's indeed a good step forward from design and comment-method.

This post reminded me that I should activate the threaded comments on my blog.

andrew @ Blogging Guide

Daniel,

Love the nested comments and also the arrow design.

I've often commented on the fact that you are one of the 'big bloggers' around who does respond to comments and really share their knowledge.

Unfortunately too many (of the bigger bloggers) don't respond to comments…I know it's hard work and time consuming when you get hundreds of comments but even when the person asks a question they still ignore!

My little rant over and thanks Daniel for the little extra bits of advice you have passed my way.

Andrew

Daniel Scocco

Thanks for that. I try my best to participate in the community, but I don't reproach guys like Darren or Jeremy because they probably get twice as many comments as I do (if not more).

But yeah answering to direct questions would be a very minimum.

Pankaj – BloggersDesire

I never noticed that you don't have Threaded comments here. 🙂

Actually you can use some free sevice as Disqus or buy one that TC (i am sure u will understand what is TC, if not reply 🙂 ) is using.. that is really fast and spam proof.

Daniel Scocco

It looks like TC is using the WP buildin comment system, isn't it?

Ajith Edassery

Daniel, I must appreciate (yet again) the way you designed and tweaked this theme overall. It highlights simplicity and readability. Love that little blue arrow in the reply which helps the cause without intending the reply block too much.

Jens P. Berget

I really enjoy the threaded comments, I think it's a very important feature for comments. It's hard to comment on comments, and get the community feeling without it.

I use disqus at my blogs, and I believe it's awesome.

Tom | Oral Answers

I really like Disqus, but I've heard that it doesn't store the comments in your WordPress Database so if you stop using it, you've lost your comments. Does anyone know if that's true?

Also, I don't think Google recognizes those comments as being on your page, so your comments can't be searched…

Maybe these are just rumors spread around by the anti-Disqus crowd. Thanks to anyone who can help!

Harrison

Interesting idea. Cleaner than a Top Commentators widget. I get hit with the same SPAM many times.

Coree Silvera

I like the arrows pointing to the comment you're replying to. Sometimes even with a threaded comments plugin it can get confusing. Your way also saves tons of space than the largely indented threads.

From what I remember, you're not fond of plugins because they slow your site down, but for those of us without all the techy skills…there are plugins to control the do-follow links given to comments.

Basically the plugins allow you to decide how many times an author must comment before receiving a do-follow link and you can ban specific emails or keywords from being published. I have used Lucia's Linky Love in the past but it since it hadn't been updated for a bit I recently switched to "NoFollow Free".

Just installed it last night, so I'll let you know how it goes. Thanks for being upfront about the commenting policies. Good to know & makes me realize I need to do the same on my blog. 🙂

Daniel Scocco

I tried some of these plugins too, but none worked the way I wanted. Let me know how it goes for you.

Julius

Thanks for the information. I also observed that the comments section is relatively easier to navigate now.

Samuel

Nice one lol should i call this upgrade or wot?!! Lol

Nicholas Z. cardot

Great work, Daniel. I'm glad that you finally came around with Threaded comments. Welcome to the blogosphere. LOL.

P.S. Forget about the blue arrow comment. They actually look pretty good. Keep it up!

Richard Scott | Jewelry Secrets

I was wondering what happened.

I'm not excited about the blue arrows. I find the comments hard to read because they all look the same, blue links, black text, white back ground… Maybe it's just me? I think separating them out in different colors works better.

Threaded comments are always good! 🙂

Daniel Scocco

Yeah alternating colors would be better, but they would not fit this design as there is only whitespace around.

We'll need to wait for the next re-design for that.

Debojyoti

Looks good. I think a dotted line between comment and reply would look better though. Or maybe shift the reply a bit more to the right. Just my view though.

Kirsten Lesko

I love the threaded comments feature.

Anastasia

Hey, finally Daniel fixed that! But why not to use a math comment for example or another antispam plugin to reduce the number of the spam comments?

Sharninder

So, this is back to normal like earlier. This doesn't really solve your spam problem. I wish there was an easier way to get rid of spam.

Daniel Scocco

Yeah, I will need to keep spending time moderating comments, until we find a better solution.

Rob

I have found that NoSpamNX combined with Akismet is powerful enough to keep my need for moderation quite low without discouraging comments.

Eunus Hosen

Thank you daniel for the improvement. I also commented about this problem on

Daniel Scocco

I missed that, else I would have told you it was a temporary thing.

Dev | Technshare

now comment system is looking awesome Daniel. 😉

Killer Campaigning

Thanks Daniel, looks great. Glad to see that the comment author links are back.

Daniel Scocco

@Rob, 3 levels deep. We just discovered that the @name hack will still be needed occasionally 🙂 .

Rob

Hah, always glad to be of service!

Nima

Thanks Daniel.

Daniel Scocco

Thank you for commenting.

manasi

Hey there, how do you get around the two issues I have had with these services in the past:

1) Intense debate would often intercept legit messages ( not spam and mark them as such) and would often not allow me to comment from the dashboard but rather the comments section
2) Disqus does not work with Wp-Security Scan plugin, and for me that is a deal-breaker

any thoughts?

Daniel Scocco

1) I haven't tested Intense Debate, but since Automattic acquired them I would guess their spam engine is the same one as Akismet's one?

2) Why don't you leave the security scan turned off, and only turn it on once a week to perform a check?

Either way I still prefer to use WP builtin comment system, because it avoids loading external scripts and slowing your site down.

Rob

How deep will your nested threading go? (Testing as well as asking)

I've prefer using the WP built-in comments as well, especially once they enabled threading.

manasi

I believe I set mine to three deep although my current template has to be tested…:)
Comments are closed.