Challenge: Write 100 Post Ideas for Your Blog (Today!)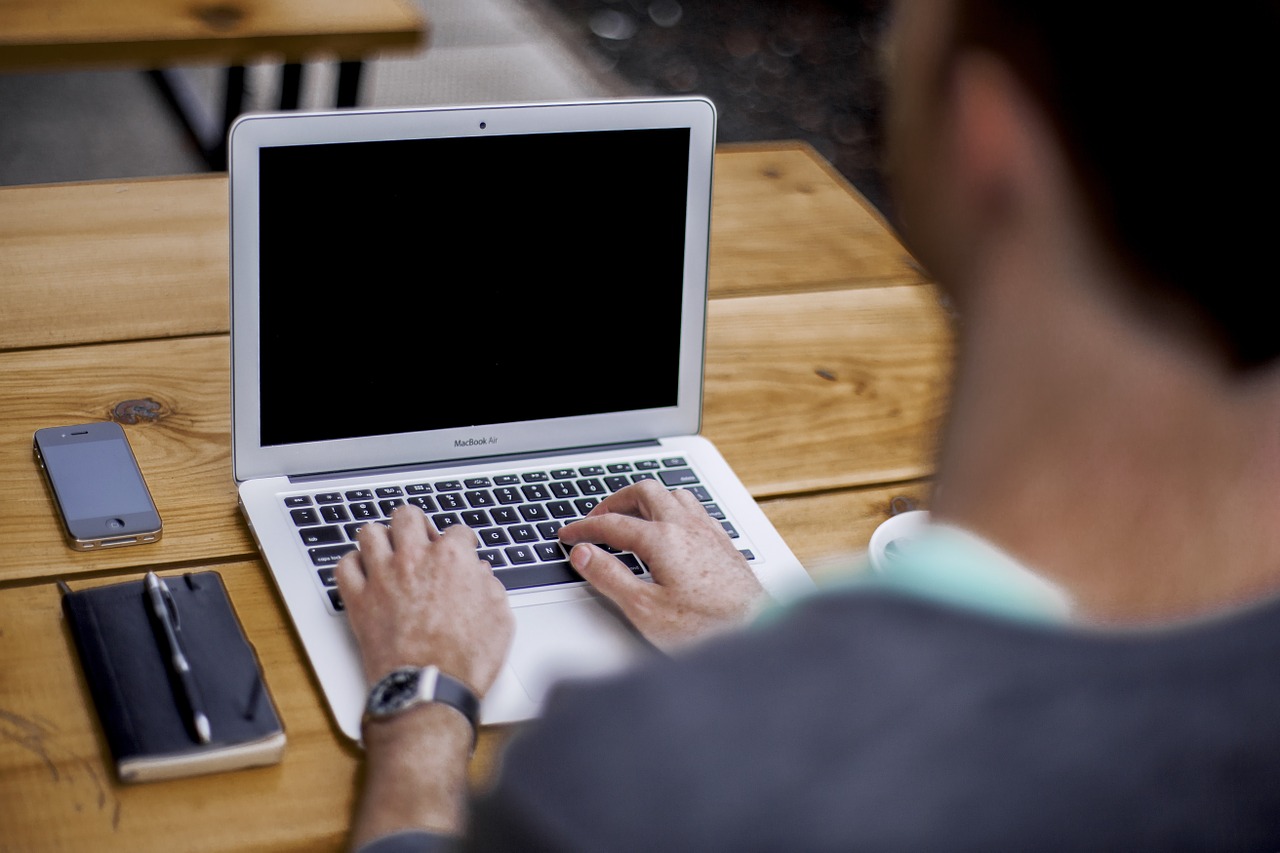 This is a guest post by Oscar Del Ben. If you want to guest post on this blog, check out the guidelines here.
I've just finished writing a list of 100 articles I'd like to publish on my blog at some time. It took me around three hours to get this done but now I have a lot of fresh ideas on paper about what to write. I think everyone who's serious about blogging should do this every once in a while, at least to see what direction his blog is taking regarding content.
I'm a huge fan of planning ahead and building such a list is definitely the best way I know to plan for your blog. The biggest benefit of doing this is that you'll have plenty of time to study and research the topics you'll write about. Depending on your posts frequency, this list could last for as short as two months to as long as one year worth of writing material.
In reality that is only half of the story. In fact writing this list provides multiple advantages. Let's look at them together.
Let's start by the simple act of writing down the list. When you are writing, you are dumping out ideas from your brain. Writing is effective because it allow your brain to relax and express your thoughts on paper, which is a solid reference for your ideas. This works even more because a hundred articles is usually enough to provide a challenge for yourself, in fact you'll really need to use your creativity to build such a long list. If for some reasons writing down a hundred articles is not compelling for you, you might want to write a longer list. Just make sure your articles are unique and that you are not simply rehashing old blog posts.
Another reason to create this list is that your blog should not be your unique end point for your articles. If you want to grow the number of your subscribers and your blog popularity, you should write a lot of guest posts. Now, it can be hard to find the time to write both the articles for your blog, and the guest posts as well, so most of the time you end up procrastinating on this last action. Of course if you know in advance the topic you'll write about, you will be more likely to take one day off and write five or six quality guest posts to promote your blog.
You'll also be more likely to respect your blog frequency if you write your articles in advance. Let's do some math here. If it would usually take one hour to write a good post and you spend one hour every day on writing, in one month you'll have written at least thirty articles. Now, if the frequency rate on your blog posts is of three articles/week, during that month you'll have written way more than two entire months of articles in advance. Imagine what you could do with all the free time you'll have. And this is only for one hour of time per day, which is what I expect you are already spending each day on writing.
Of course you'll still have new blog posts ideas after you'll have written such a list. As usual you should track those ideas on paper for later use, and if the article is time sensitive, you'll easily be able publish it like you would do it now. However, there will be times when you'll have a big idea. If you follow the method in this article, you'll be able to spend a lot of time to work on that idea and to turn it into a killer article. In my opinion, you should try to write one killer article every five or six ones to attract new visitors and be featured in social medias and aggregators, but this is another story. However, that is definitely possible by following this method.
Oscar Del Ben is a personal development blogger, programmer and
entrepreneur. He likes challenges and he is always looking for ways to
improve and tweak his life. Check out FreeStyleMind, his blog, or subscribe to his RSS feed.
Browse all articles on the Writing Content category
36 Responses to "Challenge: Write 100 Post Ideas for Your Blog (Today!)"
diabetes man

I am waiting for this challenge

Ashok

What I have done is to create a file called "article ideas" and then keep adding ideas as and when I think of good ideas for writing articles on my site. I don't and can't spend three hours at a stretch in just stretching my mind and thinking about ideas, more so when ideas can keep pouring into your mind at regular intervals on their own. In fact, ideas come to your mind automatically when you visit the web with an open mind. Ideas can thus "occur" on their own. Just keep your eyes and ears open. And, of course, the mind too.

Over a period of last about one month, by slowly adding my article ideas to the above file, as and when such ideas occur, I have already assimilated a list of about 1000+ ideas (yes, more than one thousand)!!!. And, the list is growing fast. The only problem is you need time to implement these ideas. Moreover, suddenly you may think of something too good to write about and you start writing about that immediately leaving aside your list of ideas.

Let me also point out that my purpose of writing these ideas in the file is just to keep a record of the good topics otherwise one has a tendency to forget the things with fast-moving web browsing. So, sometimes for a short period when my mind is facing a drought of ideas as to what to write immediately or when I am not in a good mood wherein ideas can "occur", I fall back upon the list already pending with me to "borrow" some idea.

Seth W

That's a great idea for bloggers. I keep a running list of the blog post ideas I have so I have more than 100 already! I like the process of looking around the web and if something sticks, then writing it down.

Knup

Great idea here. Do a brain dump and get your ideas into a list. The hardest part though is acting on that list 🙂

Nhoel

100 post ideas? i think you can post twice or more articles per day with that. but then it will conflict the domain, should be twicedailyblogtips.com, just kidding here Dan =)

ravi

I've tried writing posts in advance before, but haven't even created such an extensive list. One of my goals for today (if I can squeeze it in between lesson plans) is to sit down and brainstorm.

Oscar – freestyle mind

@Blake I used both paper, both the equivalent of notepad. If you want to use a digital copy, make sure you have no distractions when you do it. Also, you don't have to take 3 straight hours, I prefer to take a break or a walk sometimes to refresh ideas.

@Diggy I used to thought the same, if you think 100 is impossible (which is not), try with 50. You can also use mind maps to help your brain express.

Leo Coca

Another benefit of this idea is that you have the structure in wich you can put any idea you think in the following days, filling your article day by day. Any brillant idea that arises to you will fit in any of your articles so you will not miss any of them.

Jill

Hi Oscar,

As a new blogger, I find this an extremely helpful idea! Before I started my blog, I wrote 15 posts to make sure I was on the right track with the subject matter and that my voice was clear.
Thanks for this idea!

Take Care,
Jill

Dave Doolin

I've been advocating this myself as a way to extract pillar content topics.

Thanks for an excellent post. You reminded me I need to separate my "killer" articles a little more cleanly from my "regular" articles. That's a great tip!

Here's a few more tips:

1. Write each post idea as an actual blog post title
2. Write each title on a separate 3×5 index card
3. Sort all the cards into 5-7 stacks of related topics… these are you categories!

I discuss this process in detail elsewhere… won't hijack the thread with a link… anyone interested can dig around on Website In A Weekend and find the relevant articles.

Thanks again!

Diggy – Upgradereality.com

Congrats Oscar!
Nice post 🙂

I personally find it impossible to write 100 original ideas when i sit down. My ideas come to me in the spur of the moment, sometimes 2-3 max, and then I write them down and have enough content for the next 2 weeks or so, and every second week a guest post.

I guess its because im focusing on good original ideas and I dont want to write if I dont have a good idea.

Thanks for sharing!
Diggy

Blake @ Props Blog

This is an fantastic idea, but extremely hard to implement. Especially if you don't have a ton of time to devote to your blog due to other responsibilities.
Did you list your 100 ideas using pen and paper or did you make a digital copy? I know it's personal preference, but I am just curious.
Another thing I like to do is have a bookmark folder called "potential content". Because much of my site revolves around directing people to cool and useful things (and explaining how and why to use them), having a huge list of saved up bookmarks is helpful for keeping tack. (I used to try to use stumble, but i just never got back around to most of the ones I wanted to).

Web Marketing Tips

Well in one seating thinking about 100 topics on your niche is tough. Yes you can go for one month posting such as 30 posts.

But after a certain level you will see that you have added same kind of topics twice or more than that.

But yes this list will make sure that you will never out of content and you do not have pressure your brain again and again.

To make this list more useful just keep a pen and notebook with you and always note down whenever you got something related to your niche and topics.

Christina

I've tried writing posts in advance before, but haven't even created such an extensive list. One of my goals for today (if I can squeeze it in between lesson plans) is to sit down and brainstorm.

Thanks for the kick in the pants!

CrazyOldie

its a great idea if you have time. I think I think jot down about a dozen ideas in 15mins and keep it at that. Depends on the blog I guess…,

jennifer888

This is a great idea because it will let you weed out some of the not-so-interesting topics. Not having a good topic to write about can make your article for the day can end up seeming flat and lifeless. Creating a large list will give you plenty of material to chose from!

Chris

This is something I wanted to do, I just haven't set aside the time. I need to work on guest posts too. Thanks for the tips Oscar!

Robomaster

Great idea Del Ben! It's going to be rather hard to come up with so many posts. I think it would be better to only create basic ideas for post topics, then really expand on them as you get to them. Seems to work better, at least in my case. What do you guys think?

Alex Lim

I like the idea of dumping out ideas out of your brain. I mean, writers frequently think of ideas to write but most of the time, they are just forgotten cause they weren't kept in black and white. It's a good task to sit for a while and challenge yourself to do a 100 list of potential article ideas.

I think this practice is a good remedy to fight thought block. We can't deny that we sometimes go through down times were ideas are not coming up even how hard you focus. I think looking unto your 100 list will stimulate your mind to start picking up ideas to start writing for your next article.

WarriorCritic

In browsing your site, I noticed you offer very helpful and interesting post. This 100 list idea will certainly take some brain storming however it can help save time in the long run. Thanks.

Oscar – freestyle mind

@VC. You can try to focus on one blog a time until you reach some balance. Try this experiment for one of your blogs and then repeat after one week for another one.

V.C

I've dreamed of listing what I should write for many times.
But how could iI do this when I manage a plenty of blog???

Charles – Creative Lab

Hi Oscar,

This is a very useful tip indeed. I do have a list of ideas, but only a dozen or so. Actually sitting down and dedicating time just for ideas, and growing the list to 100 is definitely something to try to improve each chosen post's quality, and set a direction for a blog.

Thanks!
Charles

Oscar – freestyle mind

@GoBusiness101, I mean 3 hours to write the ideas. It's not that hard, at least for me. Of course you'll still have to think about killed blog posts each week.

Oscar – freestyle mind

Thank you Daniel for posting this!

Nic loves languages

Great advice again on the site!
I know that this is something I should do to improve my blog. 50 is a lot and as I usually only post once every 3-5 days this might be enough for now.
I keep reading your site but what I need to know is how to attract visitors. I have an okay average of unique visitors but they don't stay and after almost a month I still don't have any comments. Does anyone have any advice? Thanks in advance
Nic at CrossLingo

GoBusiness101

very nice idea. how come 3 hours only?

GetBrowser

As a blogger, I often meet this situation sa you said. That's a problem indeed.

Daniel Richard

Oscar! Wow, I've gotta confess that 100 is a huge list to come up with. Awesome that you've hit that mark with the 100 post ideas list.

I could start with — lets say — 5 first? Usually only 1 will make it to the blog though. 🙂

LetUpdate

Nice idea, i will try to make my list. It is for 50 list inf first because 100 list to hard for me.
Comments are closed.