Celebrate Your Achievements
Do not forget to celebrate your achievements. Whether you received an award, cashed your first $1000 Adsense cheque or reached a certain Technorati rank, celebrate it! There are many reasons to do so.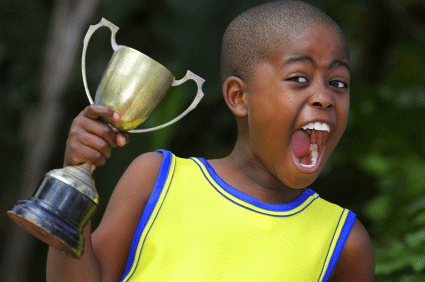 First of all it will build social proof. Readers will recognize your success, and it will confirm that they are reading your stuff for a good reason. You could celebrate reaching 1000 RSS subscribers, for instance. This would encourage even more visitors to subscribe to your RSS feed due to the reinforcing effect.
Secondly, these celebration posts will also keep you motivated. It is nice to accomplish something, but it is even nicer to be recognized by it.
As long as you are humble while telling your success stories, people will share the joy with you!
Browse all articles on the Blogging Basics category
24 Responses to "Celebrate Your Achievements"
Liane YoungBlogger

@ Hesham: haha. right you are 😀

Hesham

There nothing better than celebrating your earnings 🙂

Good luck!

Curtis Drawdy

SET YOUR GOALS
Your Vision is the Journey. Goals are your road map to Success.
And Discipline is your Vehicle that must be fueled by Focus & Determination.
Your health is one of the greatest gifts God has given you.
What you put into your body is what you get out. Don't set
false expectations for yourself and enjoy the journey, you don't
have to get there by next year. Live each day with a presence of
praise and remember that yesterday is history, tomorrow is a
mystery and today is a gift… that is why it is called the PRESENT!

Nirmal

I too like celebrate each and every achievements on my blog.

Jeba

Yes, that is a great tip I must say. After all we are doing all this to make outselves better..

Ashish Mohta

I will be celebrating it too next month as I have reached a stable income from last 3 months. No doubt you need else what are you working for. Give time to yourself too

Daniel

Good work Gigi!

Gigi

Great idea!

Now I feel proud of myself because as I'm looking around for blog tips (I found this site from a Google search), I'm finding tips on doing things I've already done on my blog!

I just celebrated in a blog entry on the 20th! Go me!

Joe

I have posted more than 30 posts, an acomplishment I thought I would never complete.

I'm having my trophy polished as we speak.

In my opinion, honesty trumps humbleness. And combine the two, and you can achieve huge success.

Community Building Blog

I couldn't agree more – if you don't celebrate your achievements and reward yourself for meeting your goals, you will soon lose motivation.

– Martin Reed

Shankar Ganesh

Very well said, Daniel. I'd love to celebrate my blog birthday 😀

Shawn

For those of us who haven't been blogging very long, sometimes it's difficult to take advantage of an achievement. Last month one of my favorite articles on investing was used as a 'blog resource' by the Wall Street Journal Online. I was doing cartwheels! Well, atleast in my mind I was. But I didn't, and still don't, really know how to take advanage of it.

Skellie

Great tip, Daniel. I'm not yet in a position to celebrate any milestones (except maybe getting the blog online!) but when I am I'll certainly think back to this post.

Not only is celebrating milestones a way to motivate yourself and build social proof, but it can also motivate your readers.

When I visit a site that I participate in regularly that is celebrating a milestone I feel that I've contributed to that success. It's a good feeling – a feeling I think we want our readers to feel more often.

Daniel

Yeah Shoemoney does this quite effectively.

Frank Cantu

I'm currently celebrating! This past Thursday marked my blog's first anniversary. I did some special posts and wanted to give back something to the readers — so I also organized a giveaway.

the buxr widget

Great point.. I think Shoemoney is the king of this!

cool websites

Great point! I just crossed 500 subscribers in 11 weeks, and I'll be putting up a pat-my-blog-on-it's-back post tomorrow.

Ramkarthik

Rightly said Daniel. If you celebrate your achievement over something, your blog readers will also be happy to read it and will continue to regularly read your blog.

And yes we have to be humble and simple.
Comments are closed.