Case Study: 5 Effective Ways to Build Links to Your Blog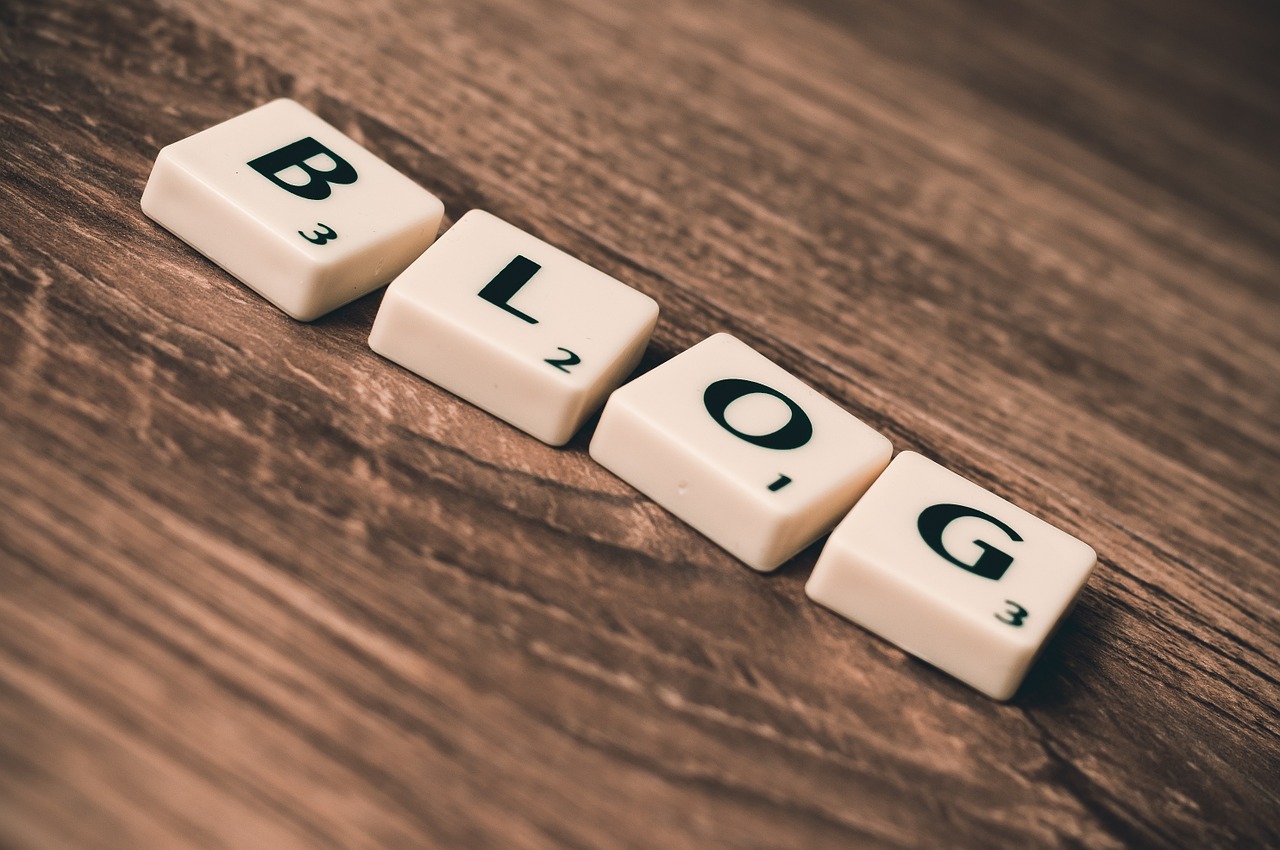 You don't need to know much about SEO to realize links are the golden road to blog promotion. But how do we go about getting them? Which link building methods produce the best results?
Analysis
I recently did an in-depth analysis of my site's (http://www.projectparadox.com/) inbound links, their relative value, and the methods that produced them. Here are the link building methods that I found to be most effective (below you will also find the methodology used).
1. Blog Carnivals (13 links, 16.26 value, 1.25 average value per link)
Putting time and energy into evergreen posts can pay off even greater dividends when you submit them to appropriate blog carnivals. The resulting links are valuable, relevant, and good for attracting comments.
2. Friends & Partners (5 links, 14.13 value, 2.83 average value per link)
Got a friend who blogs? See about getting on his or her blogroll. If one of your favorite bloggers submits an open call for post submissions, jump on it. You may not get a large volume of links, but the few you get can be worth their weight in gold.
3. Group Writing Projects (11 links, 9.17 value, 0.83 average value per link)
Specifically, Darren's "Top 5" group writing project. The volume of links was outstanding, although their relative value was diminished by the large number of outgoing links on each page. Considering it didn't take long to write the post, however, I'd say it was well worth the minimal effort involved.
4. Links to Quality Posts (5 links, 7.44 value, 1.49 average value per link)
Writing quality posts is a good way to get links without ever having to ask for them. As a blog gets more readership and exposure, the value of quality posting increases exponentially.
5. Free Directory Submissions (5 links, 5.49 value, 1.1 average value per link)
Not surprisingly, free directories tend to have lots of links and low PR because of deeply-nested categories. I've made several dozen submissions to achieve minimal returns with this method. The three directories that showed any value were Dmoz, SoMuch.com, and Globe of Blogs.
It's worth noting that several link building tactics did not produce results. Leaving comments, for example, is only good for referral traffic and exposure; almost all blogs tag comment links with rel="nofollow", so commenting is practically useless for link building purposes. Likewise, old school webrings often use deceptive redirect code that eliminates their value; don't bother with them.
Conclusions
So, what are the take-home lessons from this analysis? First and foremost, participation is key. Blog carnivals and group writing projects are both excellent opportunities for link building.
Second, take every chance to network. Ask to get on your friends' blogrolls. Reach out and connect with other bloggers in your niche. Offer to guest post in exchange for some bio links. Commenting can be an excellent route to developing these relationships, but they're more like stepping stones to the goal than the goal itself.
Last, submit your site to blog indices and directories. Just don't kill yourself to get in every single one you can find, since most won't be worth the effort.
Methodology
For those interested in how I arrived at the numbers above, here is my methodology. First, I went to my Google Webmaster Tools dashboard and downloaded all of the external links Google had found for my site. I then plugged these URLs into a multiple PageRank Lookup utility to determine their PR values, removing URLs with a PageRank lower than 1.
Next came the manual review. I went to each of the URLs and checked to see if the link to my site was present and followed (i.e., not tagged with rel="nofollow"), removing URLs where it wasn't. For those that were, I used the Firefox Web Developer plugin to count the number of outbound links on the page.
Last, I computed a relative link value from each link's PageRank and outbound links using the formula: PageRank / Outbound Links Count * 85 (related to Google's dampening factor, multiplied by 100 for the sake of easy comparison). I then grouped the links by their method of acquisition and tallied their overall values.
For those schooled enough in SEO to know that PageRank isn't everything, I couldn't agree more. I use it here only as a measurement of each link's relative importance. Frankly, I don't regard it as a very reliable value. However, it remains one of the only visible metrics that we have to work with.
Browse all articles on the Promotion category
18 Responses to "Case Study: 5 Effective Ways to Build Links to Your Blog"
Bang Kritikus

exchange links

Andy Mooers

I have learned alot just reading, digesting, learning..keep up the contributions. I'll be a shy guy in the back row taking notes in a small dull pencil!

milaanyouth

thanks Victoria. how to make very effective blog , i m only the beginner in this blog flied. i have not much idea about how to make effective blog please send some hint to me which is use full for me to make effective blog.

Free Traffic Tips

Thanks alot for these effective ways.

You are the best.

richard

Thanks, very useful content

Stephen

Wow!
I am a new blogger,and found that quite interesting and useful…
you might also wanna look at this

William

Once again some tools there that I didn't have. Adding the Firefox Webdeveloper plugin. Thanks

Donald Mckenzie Jr

This is great information. It has really been helping me with my blogging. Building links is a major factor in great blogging.

Stephen

Just glad to help, Ramkarthik. 🙂

Ramkarthik

Yes Stephen. I agree. I shall have to contact the webmasters who have linked to me. I saw the example email form in your blog. Ill just copy the same and edit wherever necessary and ask them to link to my new domain. Thanks for the care towards me. Ill surely tell you once I change to my domain. Thanks.

Stephen

To answer your question, Ramkarthik, the best way to recover links is to either get them changed on the linking website or issue a 301 redirect on the old domain. Last time I heard, Blogger accounts do not have the access necessary to accomplish a 301 redirect, so your only option is to contact the linking webmasters and request that the links be changed.

On the bright side, if your site isn't very old, you don't have a lot to lose. Also, the links pointing to you are no doubt fresh, so the linking webmasters will likely be more willing to update them.

Ramkarthik

Stephen, Ill read that post. Can't I recover my link backs. At least that my blog is only 18 days old, I don't have that many link backs. Only 17 links. But I know 17 is also valuable. Ill read the post you have mentioned and give a reply here of what I can do about it. Thanks.

Stephen

I'm glad everyone finds this helpful. Note that, for the past two years or so, I've been very heavily into marketing analytics, so I almost can't help but do this sort of thing. I think tracking and experimentation are important, but I'm sure in-depth link analysis isn't for everyone. 😉

As an aside, don't forget to recover your old links, Ramkarthik. I'd recommend 301 redirects, too, but I know Blogger doesn't permit those, so you're pretty much stuck. Whatever the case, best of luck with your site move.

Daniel

Nia, that is totally true. Spending some time to analyze, interpret results and refine the strategy is very valuable, and people often forget about it.

Ramkarthik

Cool post Stephen. I actually have a plan of changing my blogspot blog to my own domain. These will surely help me to get many links to my blog. Thanks.

Nia

This was a great reminder for me not only to record what I'm doing but to analyze in whatever fashion, the results of what I'm doing so that I can do more of 'this" and less of "that". The recording and analysis takes almost as much time as the actually execution of the activities but I guess it's go to be done because in the long run it will make our future efforts more efficient and more effective in helping us reach our goals.

I've been going in earnest for about 3 months now with this blogging/writing for money and I've yet to really look at what I'm doing and measure what each activity is netting me in any terms.

Technobuzz.net

Thanks For this Post..

Daniel

I liked the methodology particularly. I think I will need to carry out this analysis on DBT to gain some insights regarding the incoming links as well!
Comments are closed.