Careful with Guest Blogging for SEO Purposes Only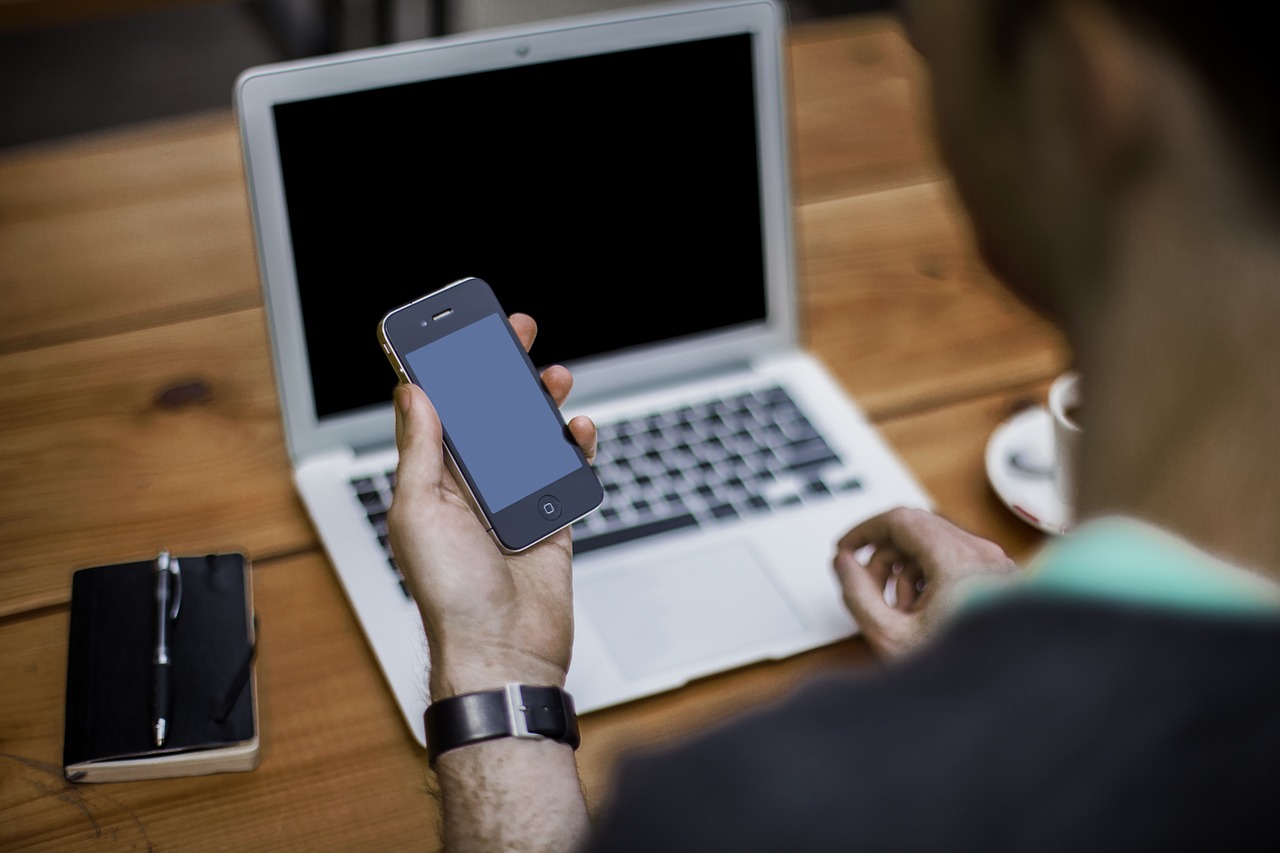 If you are doing guest blogging solely to acquire links, especially with optimized anchor texts, with the goal of improving your SEO and the search rankings of your pages, well, stop!
It's has been rumored for a while that Google was starting to frown upon those practices, but now it's confirmed, straight from the horse's mouth.
Here's a quotation from a post Matt Cutts wrote this week, titled The decay and fall of guest blogging for SEO:
Okay, I'm calling it: if you're using guest blogging as a way to gain links in 2014, you should probably stop. Why? Because over time it's become a more and more spammy practice, and if you're doing a lot of guest blogging then you're hanging out with really bad company.

Back in the day, guest blogging used to be a respectable thing, much like getting a coveted, respected author to write the introduction of your book. It's not that way any more.
I wouldn't be surprised to see some sites actually getting penalized for this type of guest blogging in the future.
The post is quite long and has some videos too, so check it out.
That all being said, legitimate guest blogging where the main goal is to spread the word about your site or product and to reach a new audience is going to be fine according to Matt. Here's what he wrote:
There are still many good reasons to do some guest blogging (exposure, branding, increased reach, community, etc.). Those reasons existed way before Google and they'll continue into the future. And there are absolutely some fantastic, high-quality guest bloggers out there.
Browse all articles on the SEO category
21 Responses to "Careful with Guest Blogging for SEO Purposes Only"
Nijam

Yes the recent change of Google algorithm, Gust post is most effective way for gating quick result for any web site. You are not only getting traffic but also getting quality back link.

Ian Kerwin

Thanks dear for sharing such a nice post, i think the bloggers should post some quality posts. I think that google should also change his process for the guest posting to promote the blogs….. 🙂

Utkarsh Sahu

Stringent measures should be expected soon from Google. Cutts couldn't have been clearer in that regard. After article directories, I believe guest blogging would be next

Nathan Brook

I don't doubt there will be some kind of penalty on guest posting tactics. I don't think it will be a sweep against all guest posting as a rule. At the end of the day, the quality is the most important thing.

Adib Site

Maybe some of guest post not take care about quality of content. They wanna get backlinks only.If this situation continues it will cause spam. So, I agreed with Matt Cutts.

Brian

I have come to think the same thing about comments with links. I think at times it can harm the my website if I comment too often. I always loved reading blogs, such as this one. I always learned a lot. But I actually only read blogs in order to leave links but enjoyed learning in the process of doing so. I always left relevant comments too. But one day I tried commenting a lot (meaning about 15 comments on 15 various blogs) over a couple day period and the website on which I linked my name with was soon penalized.

So I think the same could be said about comments. Google just thinks everything is comment spam I think. I may be wrong. But I wish I had begun blogging and trying to do SEO years earlier.

Just posting quality content should be good enough but if people can't find it and share it, I don't think Google will care when they do find it eventually : )

Mike

This is just stupid! For starters, how does Google know whats a guest post and whats not just an article with a backlink in it??

It doesn't..

Secondly.. Content is the blood of the internet. No content = no blood. No blood in your body and what happens? You die..

So what you saying then Google? You are saying to stop doing it but also you are saying its okay?

Make up your bloody mind!!

F Google and working around them. Every time they change the rules to make it good for the non-spammers. They change it again so even your non-spammy practices are spammy.

Ridiculous!!

Carolyn Edlund

Daniel, I'm wondering if having Google authorship would make the guest blogger immune to any penalty for this?

Aman Prateek

Hey Daniel,

The statement by Matt Cutts on guest post is a alert for seo webmasters who tried for regular posting, instead looking at the quality of the website. According to Matt, they may be penalized for this activity, so how should be proceed with guest blogging practice that is purely for information sharing and not spam.

Jony

i think one of the best way to promote our blog is publishing relevant high quality content.

Nate

I have a feeling this will lead to an algorithm change targeting sites with lots of posts linking out to different domains using exact match anchor text. Devaluing the ranking power of these types of sites will reduce the reliance on blog networks and sites that provide guest posts simply for links.

James Amit

To get a large traffic in someone blog this article is very important and should read . Guest blogging is one of the best important way for their traffic. This way is very fast and helpful.

Good content and I request you to write about more about this in the future.

Lakhyajyoti

I read Matt's post at the same day, he published it. I rarely accept guest posts on my site. I am sure many blogs will be get penalized soon for publishing low quality guest posts. There are even such bloggers who publish guest posts without reading and checking the links the post contains.

karan

i was already thinking that Google update their algorithm for the guest posting, i think one of the best way to promote our blog is publishing relevant high quality content.

Shahzad Saeed

@Bhavesh,
Matt Never said guest posting is dead or stop guest posting. But he said, guest posting should not be done only for gaining backlinks.

Personally, I am not even surprised even for 1% from Matt's statement. Guest posting is backlinks are dead long ago.

Dean Saliba

I knew guest posting would be hijacked by scummy and scammy sites from day one, that's why I implemented these rules and refused to break them:

– Nofollow Links – I found that not making the links dofollow immediately pushed the low quality posters and spammy link-builders away.

– Read ALL Guest Posts Myself – You might be surprised by the amount of blogs who publish guest posts WITHOUT reading them, or they pass the job to someone else who doesn't really pay too much attention.

– Only Relevant Links – I only accept guest posts that have links to sites or products that are related to the topics I cover on my blogs. I have had to decline quite a few well written blog posts over the years because the links are completely off-niche.

John

Last but not least Sparkly declare leave to be able to purchaser blogs. Folks are using purchaser blogs far more to make back-links. Many of websites are usually is provided with a new commission rate to be able to published the consumer small content. This really is as being a web link trade together with it's adverse. Cheers Ali Henry for your appealing submit.

Methode de Geert

I agree with what Raspal says. There's guest blogging, and then there is "guest blogging"…where you post on 101 blogs per week…sometimes without even changing the content of the blog post. That's spam, that's different. I think it's Ok to post a guest blog post on a high quality blog every now and then…but only time will tell of course.

Raspal Seni

Hi Daniel,

I read Matt's post the other day. Quality guest posting will never die. I've also seen the spammy guest posting Matt talked about, on many blogging FB groups.

If guest posting was going to have such an untimely death, Jon Morrow wouldn't have started his guest posting ecourse! These people who just want back links, are defaming guest posting. Quality guest posting is here to stay.

Bhavesh

Hey Ali,

Finally Matt say stop to guest blogging. People are using guest blogging more to create back-links. Some of blogs are get paid to published a guest blog post. This is really like a link exchange and it's bad. Thanks Ali Luke for the lovely post.

Jenny Locke

I think that this will put a lot of people off guest posting although Matt Cutts does say that there are instances where it is okay and some sites are actually built around guest posting.
To have someone guest post on your own site basically means that you need to do thorough background checks to make sure that the product is high quality. Just more on the 'good content' trail really.
Comments are closed.