Calculate Your Google Supplemental Index Ratio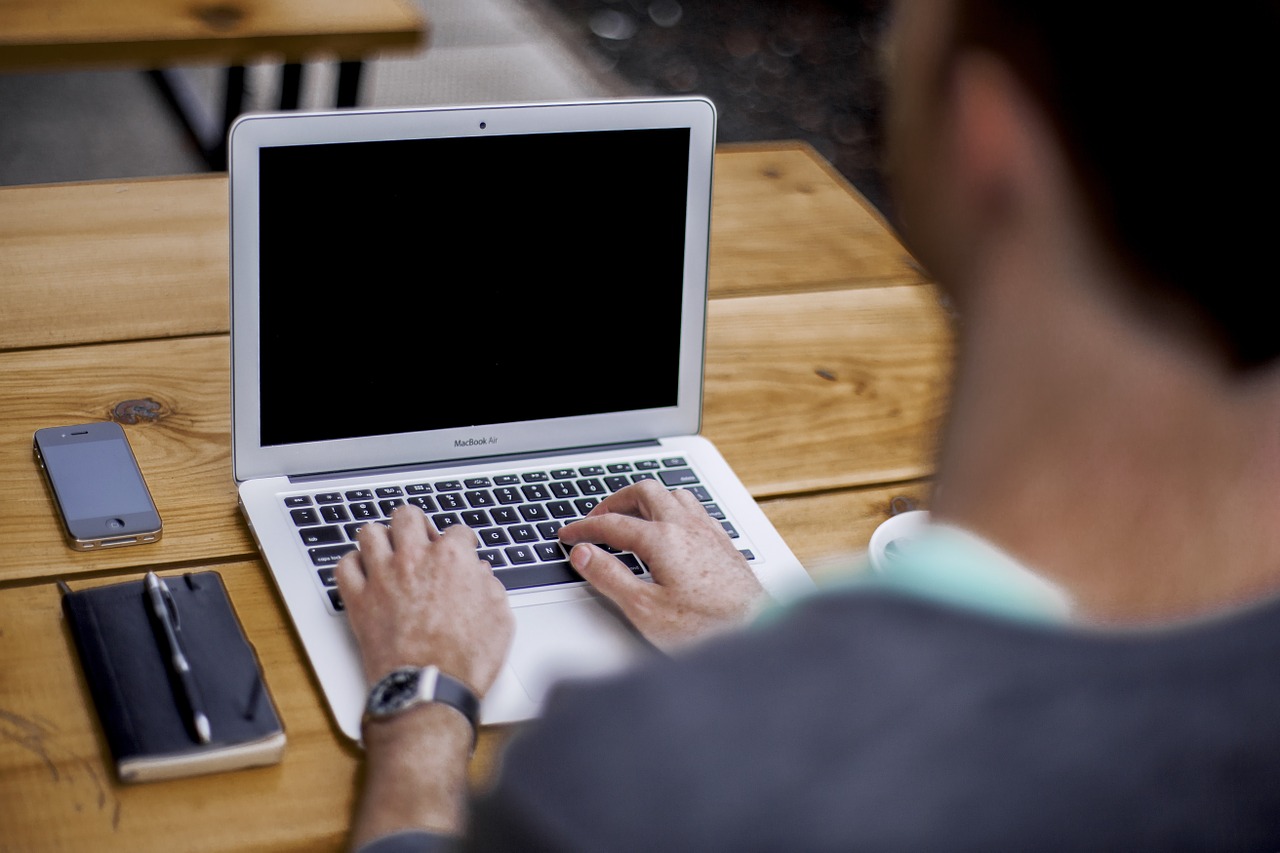 Successful bloggers know the importance of learning SEO concepts. One method of measuring the SEO health of your website is to calculate the ratio of your pages in Google's supplemental index.
What is the supplemental index?
In short, its nickname is 'Google Hell' and it is a place your website does not want to be. The supplemental index is a secondary index for lower ranking pages. Pages found in the supplemental index tend to be crawled less often and will never be assigned Page Rank. As a result, these pages tend to appear lower in organic search results. There are many reasons why pages lose rank and fall into the supplemental index. Here are the most common:
Low quality content (1 line posts)
Internal duplicate content noise or scraped posts
Lack of external links
The number of query string parameters exceeds Google's algorithm
Calculating your supplemental index ratio
There has been numerous posts in the SEO community on calculating Google supplemental index ratios. Unfortunately, most of the queries to determine the number of pages in the supplemental index were deprecated and no longer return the correct results. These queries include:
site:www.yoursite.com *** -sjpked
site:www.yoursite.com *** -sljktf
site:www.yoursite.com *** -view
site:www.yoursite.com *** -ndsfoiw
Since supplemental queries seem to have a limited lifetime, a more stable way is to find the number of pages in the main index (those that have a higher chance of appearing in search results) and subtract it from the total number of pages indexed.
Total Pages Indexed = site:www.yoursite.com
Pages in the Main Index = site:www.yoursite.com -inallurl:www.yoursite.com
Pages in Supplemental Index = Total Pagex Indexed – Pages in the Main Index
To calculate your supplemental index ratio you simply divide the number of supplemental pages by the total number of pages indexed (the lower this ratio, the better). Below you will find some examples:
| Website | Pages in Supplemental Index | Total Pages Indexed | Supplemental Index Ratio |
| --- | --- | --- | --- |
| www.seobook.com | 90 | 2260 | 3,9% |
| www.dailyblogtips.com | 60 | 521 | 11,5% |
| www.copyblogger.com | 116 | 574 | 20,2% |
How can I make my ratio better?
Optimize Your Blog for Search Engines. Many tips can be found in the previous article Blog Setup: 40 Practical Tips
QC + QL = No Supplemental Index. The best way to pull your pages out of the supplemental index is by providing quality content (QC) that will get you quality links (QL). Search engines will start to view your blog as an authority and will place your page in the main index. You might get lucky and through internal linking or site association other pages may also be removed from the supplemental index.
Be patient. New blogs tend to have ratios above 75% for a number of months. This is because of low traffic and a lack of quality links. Keep posting quality content and your ratio will improve.
Browse all articles on the SEO category
31 Responses to "Calculate Your Google Supplemental Index Ratio"
Will Smith

You are a great help.

sarah

Sorry but this stuff is old and doesn't work any more. Pages that this query says is in the main index have actually been deleted via google webmaster tool and don't appear at all on the web and pages that are not in the main index according to this url are ranking very well….please ignore this suppplementasl rubbish, most seo tools don't wrk

iddaa

thank you for all of this

Diesel Tuning

Oooh, my diesel tuning website returned a ratio of 82% , might have to do something about this!

AUC

Good Information thanks!

gifts

I think it's good that Google drops your site for poor quality. This has certainly helped to decrease the rubbish sites that we used to have a few years ago. You know, the spam sites or link farms. This way only the good, relevant and informative content gets the higher ranking while those who tried to make a quick buck and destroy the internet with their useless information are rightfully penalized.

SEO Genius

Very good article something i had considered but did not know how to calculate or enough about.

Thanks you have cleared things up 🙂

Romano

Very usefully: many thanks and greetings from Italy

güvenlik

wuu! very good . thank you very much.

ersin

thank you very much … very helpful

ankraj

thank you for all of this..

Timothy Jenkins

This was a great post 🙂

Exceptionally easy to udnerstand.

Thanks!

Robot

Even this query will return pages such as [M&M] from MAIN INDEX:
site:www.tokenizer.org/&

BTW, query returns Home Page which definitely contained & character at Google crawl attempt.

Robot

site:www.yoursite.com *** -sljktf

– this query is NO LONGER WORKING just because you (and many other stupid SEOs) published this words on their pages.

So, those words became a first class citizens of Google terms/dictionaries!

Try anything similar, non-published, non-existing, and it will work; but don't try new English words such as SLJKTF.
😉

Robot

inallurl IS WRONG, and all the rest.

I don't have any 'supplemental' page!

The target idea of all those workarounds (including non-existing -inallurl parameter) is to execute somehow a query type ENFORCING filtering on supplemental results:
site:www.yoursite.com *** -sljktf

Here, we are trying to execute query [sljktf] and filter results. It IS NOT deprecated query, it is just regular type of query, similar to [HP +laptop -monitor].

As a sample: [sljktf] will return results from supplemental index (of course!), and [-sljktf] will filter supplemental results.

Anyway, I don't have any single page in Google supplemental results ;)))
– simplest way is to check site: query.

Indian web company

As now, supplement pages are not showing so is their any way to view them?

Daniel

Mani, this query is not an official Google operator. Google does not reveal supplemental index pages publicly, so SEO experts need to find "alternative" ways to find it.

This query is an example. Just type everything inside the quotation marks in Google and you should find your pages that are on the main index:

"site:www.yoursite.com -inallurl:www.yoursite.com"

Mani

Daniel,

inallurl:yoursite.com is a wrong query.See google operators here

Did you mean allinurl:yoursite.com ?

Still, i can't see how it works. 🙁

Max Pool

@NSpeak –

Excellent comment, the seo4fun article explaining the supp index had a slightly different way (perhaps more up-to-date) method of querying. To summarize:

Main index = site:www.yoursite.com/*
Supp index = site:www.yoursite.com/&

The results are slightly different, but I do not know which is more accurate.

I also noticed on that article that Google has hidden the Supplemental Index tag from results. I was wondering where that went…

Daniel

NSpeaks, you sure about that one?

Some of my top posts got listed when I carried that query, and they often rank on the first page for their keywords.

NSpeaks

BTW supplemental results can still be find via this query:

site:www.yoursite.com/&

Transcriptionist

Thanx, this is a good post.

Ashish Mohta

Supplement index is a thing f past now. I have heard in one of the Matt Cluts Video saying they are not going to consider it.

Reggie

Apologies for a second post, but for some reason, on site:www.danheller.com, you have to click the "repeat search with omitted results included" to get a ratio of 38800-9060=29740 (77%).

engtech @ internet duct tape

1220 – 833 = 387

interesting, that "pages in main index" 833 number shows mostly wordpress /feed pages.

It's looking like all of my actual articles have gone supplemental, while those stupid comment feed pages haven't.

Daniel

Daily perhaps is too much :), but I agree that one should check this ratio at least once in a while.

It is like lifting weights. Once in a while you need to measure your weight, strength and body measurements to see if you are on the right track.

Max Pool

@Design –

I find value in calculating my supp ratio daily because it can give me a quick overview of more than just a glance at possible search engine reach:
– Did Google index last night?
– Did I do anything to cause it to rise?
– How much Google juice did the links I got yesterday contribute?

I would agree that like Alexa, your supp ratio is not a single metric to view the health of your blog, but it is another metric to view the bigger picture.

Design for MySpace

Google's SEO algorithm has undergone a lot of changes due to chopping going on. I think SEO index ratio doesnot hold much of value these days

Daniel

Google should make a feature inside the Webmasters Tools section for this supplemental test.

Anyway, I also need to lower DBT ratio a bit.

Ramkarthik

Very useful post. I tested it for my new blog and as you said it shows 65% for me.
Comments are closed.