Buying A Blog – Tactically Advantageous or an Achilles Heel?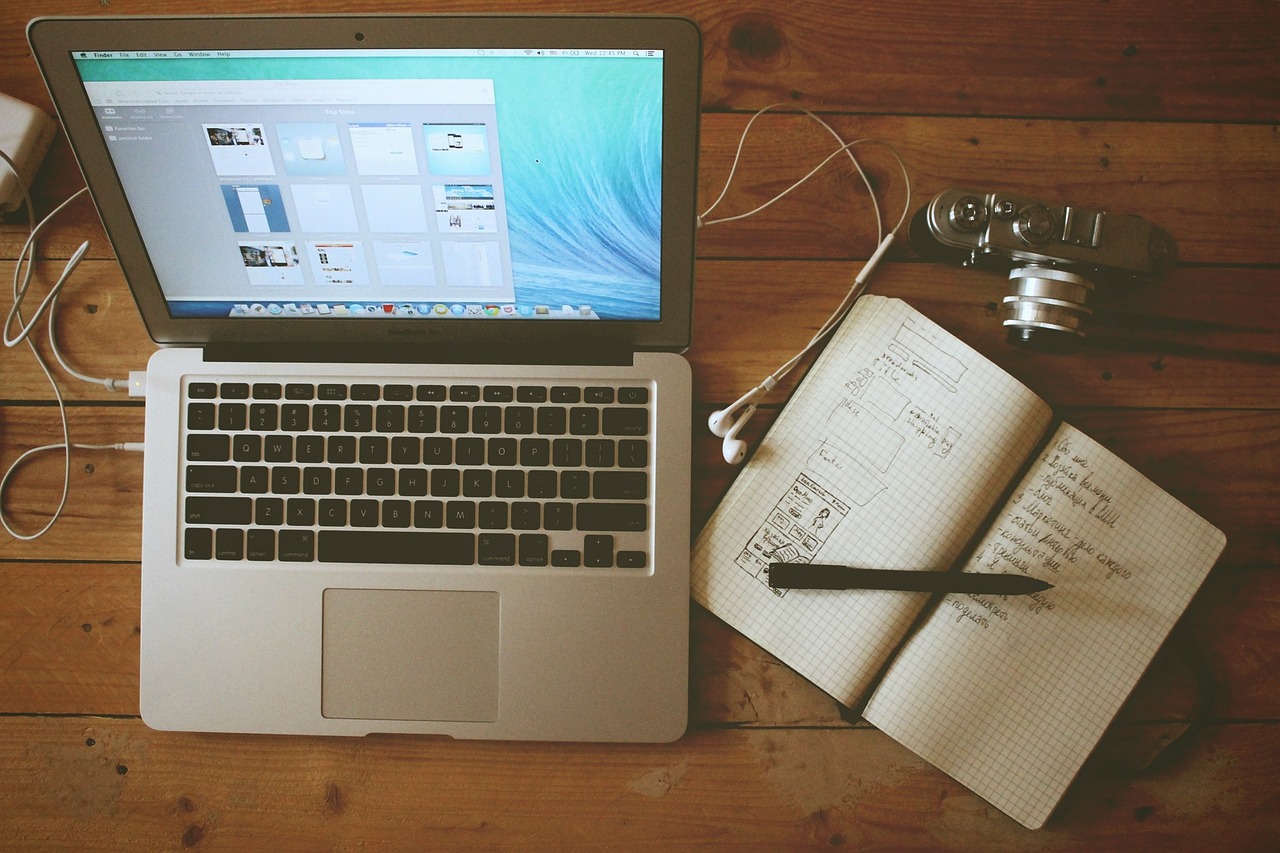 This is a guest post from Adam Diver. If you want to guest post on this blog, check out the guidelines here.
I would say over 90% (actually there is no way to actually know, but my assumption makes better reading) of bloggers started out by creating their own unique blog. Included in this assumed 90% of bloggers would be myself. Being a "web log" it makes sense that any blogger would like to personalise the experience as much as possible to reflect them as a person and a blogger. However starting a new website is always difficult and it may be advantageous for many new bloggers to buy an established blog as opposed to creating their own from scratch.
About 6 months ago I actually bought an established blog to use as my own, Scribblescratch.com. I don't write this because i'm compelled to promote my unbelievably high quality blog everywhere, but merely to add some context to the idea of buying an established blog. I have started my own blog and I have bought an established blog, with each option having their own advantages. The experience of both sites has allowed me to reflect on some of the issues bloggers may encounter with both types of blogs, particularly when starting up.
Blog = Web Log
I have already touched on this but its an important point so I will re-iterate. The greatest amount of consideration has to be, "how does this blog reflect me as a person and as a blogger; and how does the blog fit with my blogging ideas and goals?" For the most part a blog is an extremely flexible platform and established blogs can be changed considerably until they reflect your goals. The main issue here is the domain name as it remains as the only definite permanent fixture of the previous owner. Lets say your niche is pets, but specifically you write about how much you love dogs. You could not really justify buying an established pet blog with a domain such as siamesecats.com. It would just make your blog hollow. So you need to consider how important your domain is to you and how well an established blogs domain can fit in with your blog.
Content
When you buy an established blog you will no doubt have some content already published and indexed. This can be a double edged sword in that whilst you have something for your visitors and search engines it may not be relevant to your needs. With scribblescratch my content was both good and bad. Part of the blog included 20 plus unique wordpress templates with the rights to use as I wish. But the blog itself consisted of 1000+ post from a female designer about her designs and personal life. Obviously these post were not aligned with my personal views and aspirations for the site. Needless to say I removed the post, much to the disliking of her loyal readers. But those readers were never going to like what I had to say anyway, so what was the point of pandering to them. It was quite funny to see the comments on my first post when I began changing the content; "who the hell is Adam", "Oh No, Teresa has your site been hacked, I checked the about page and there is a picture of some boy" where probably the pick of the bunch.
Traffic
Without doubt, the hardest part of starting a new blog is getting traffic. It doesn't matter how good your content is, if no-one sees it, it becomes worthless. I know how deflating it can be to write post after post, only to check your traffic statistics and find that only a handful of people have even seen it. Buying an established blog can alleviate these initial pressures. It does not mean you don't have to continually actively promote your blog, but it sure makes promotion a lot easier. Particularly if you use social traffic methods, getting an article dugg or tweeted becomes much easier if there are social visitors actually viewing the article to begin with.
One thing to consider is how related the traffic is. I have already mentioned how I had many female visitors looking for content on the personal life of the previous blogger. The chances of them reading my new post are about the same chance as Conan O'Brien getting another gig on NBC. So on that basis buying an established blog for traffic would be pointless. However in my case the blog had a lot of traffic for its free wordpress themes (i.e bloggers), which is exactly the type of traffic I was targetting. Buying an established blog for traffic that won't enjoy your content is a pointless exercise and can be a costly one at that. Be sure to view the traffic sources of an established blog and decide if that type of traffic will be suited to what you have to say.
Revenue
Similar to traffic, revenue can be excruciating to make at the beginning of a new blog. Generally it is all one way, in that you keep investing in your blog and see no returns. Whilst I don't speak for the most successful bloggers I can assure you most of the bloggers out there went a long time before seeing any returns. Possibly the best thing about buying an established blog is the revenue it already generates. Even if its not much, it can help pay for your hosting, domain renewal and promotion. Its a hell of a lot easier to stay motivated when your actually making some money.
SEO and Links
Whilst blogs (and their post) are notoriously quick in being indexed and ranked by the search engines, it doesn't mean that buying an established blog is any less advantageous. When it comes to search engine rankings, backlinks are still key. Consider how much you would pay for 500 or 1,000 natural one way links? Compare that to the price of an established blog. Not bad hey. In addition to backlinks, domain age and content age still factor prominently in the search engine algorithms and an established blog is practically cheating. My own blog had over 120,000 inlinks, mainly from the free templates. The home page had a pagerank of 3 which has now become a 5. Whilst that doesn't automatically mean my content will rank well any new post I write in essence has a related PR5 link from the blogs home page straight away.
Whilst I have obviously come across pushing the advantages of buying established blogs that was by no means my initial intention. I am not biased to either method of establishing a blog, so long as it fits into what you want to achieve through blogging. From my own experiences buying an established blog made blogging so much easier and allowed me to focus more on content as opposed to generating traffic and revenue. However it leaves a little hole in my heart to know that I didn't create the blog from the ground up and that I had to initially upset and disappoint some loyal readers to the blog.
Something I haven't fully explained is the process of buying an established blog is not as easy as I may have made it seem. It is an art in itself and requires a lot of research. Perhaps I may be allowed another guest post to explain this in detail. Until then keep your options open and best of luck in your blogging endeavours.
About The Author: Adam Diver writes primarily for his personal webmaster and design blog Scribble Scratch. He aims to seperate myth from fact through experimenting with products, services, theories and myths help by many in the webmaster community.
Browse all articles on the Strategy category
17 Responses to "Buying A Blog – Tactically Advantageous or an Achilles Heel?"
James

There is no way i would ever consider buying someone else' blog. Think about it, the only way a blog survive is because a person speaks his mind. If you are writing something that is completely unnatural to you, how can you have repeat customer? will they come back? no way they won't. So it's best to write something that you are good at and knowledgeable about.

Real-e-money.com

I believe that even if you buy someones blog it's like starting a new one. Yes the blog might be indexed and has loyal visitors etc but I think most people visit a blog because of the author so if the author leaves the website loyal visitors will follow him and you'll have to find your own visitors. Even if you blog about the same things as the ex-author you'll have this problem.

Steve

I have come across a couple of blogs in a niche that I write for that are for sale or owners that have wanted to sell. It's a tough niche to make money in and that's clear cause both sites weren't making any money. That's the #1 issue for me. Show me the money or I'm not interested.

Chinmoy

Buying a blog can only get you far enough. After that, you are left clueless and have no idea of what you are doing. Instead, building a blog and growing along with others in the niche establishes long term contacts. Very helpful.

Adam Diver

How is it not possible to buld long term contacts after buying an established blog? Its essentially the same process with several significant short-cuts in the areas listed above. Currently my readers at scribble scratch would not even be aware of the sites past and building contatcs happens every day. The only difference being having a revenue stream from the beginning, high pagerank and a couple hundred visitors a day to start making contact with.

Julius

This makes me realize how much work needs to be done after you've bought a blog. Most of us think that after buying one, one would just add and add new content, but it takes more efforts than just doing new content. I appreciate how you included the less known advantages though.

Stephen

I quite like the idea of buying an existing blog, especially if it was in a niche I am interested. I have looked at sites such as Flippa in the past but never actually bit the bullet and gone through the whole process.

You are right though, some blogs come with a chequered past so you have to be very careful and do your research before parting with your cash.

Impulse Magazine

If I do decide to buy a blog, I do extensive research about how long it has been around and if it is scalable

Daniel

Was this a serious post? Feels like I just traveled back in time. I cannot express how dated the language of this post sounds.

A far cry from what I'd expect from such a popular blog.

Adam Diver

Anything in particular that sounds dated? Perhaps fair criticism is it may be an over-simplification of the topic but not all post must be written for the experienced. This post in particular was aimed at new bloggers while providing a real life case study of my current blog. Perhaps you are sayimg my blog is out-dated too in which case…ouch! 🙂

chris frerecks

Also worth considering with the purchase of an established blog is overall visibility beyond back links. PageRank understood, how does it truly do for target key words & phrases in the search engines? Has it generated feed connections to other sites & social networks, bookmarks, direct RSS and email subscription?

Adam Diver

There are probably 100's of factors you could look into when buying an established blog. The ones you mention are definately some more that are worth looking into.

Roshan Ahmed

It's better to build up one's own blog (in my opinion). It will take time to get traffic and revenue. Yet, one will be satisfied because it was he/she who created a reputation to the blog. 🙂

Roshan Ahmed

Voeding

Well, i never buying people blogs but i want to try selling a established blog to gain new experience in internet marketing.
Wish me luck 🙂

B. Durant

I'm a control freak when it comes to my blogs. I can't imagine buying another person's blog. Even with the advantages you point out I'd not be comfortable with it.

Adam Diver

The idea of buying a blog would just not work for some people. Personally I would love to use a different domain for my site but its a sacrifice I am willing to make for the advantages outlined above.

Keith

I own several sites, and built them all from scratch, I seem to always be building establishing and then selling sites, but I am trying to stop that! My latest site I actually bought as an established site. It had sat stagnant for 6mos, so the PR had dropped to a 1 but the fact that it is 2yrs old helped me re-establish its authority….
Comments are closed.