Blogging Strategy: Mission Statement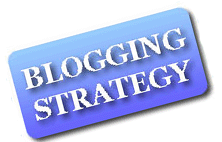 The starting point of every strategy is a mission statement and a vision about what you want to accomplish. One could argue that the objective of every company is to make profits, but profits and revenues are a performance metric rather than a mission.
A mission statement should be a clear and succinct representation of the overall purpose of an organization. Such statement motivates the founders and creates meaning around the code idea. Ford's mission was to bring an automobile into every household while Google's mission is to organize the worldwide information.
Why do a blog needs a mission statement? First and foremost because it will guide the author's actions. Practically speaking it will help the author to define what he should write about, what he should not write about, where he should look for information, what kind of promotion techniques he should use and so forth.
Notice that most successful blogs have a very clear mission statement, even if not expressed in such terms:
Problogger.net – "Helping bloggers earn money"
StevePavlina.com – "Personal Development for Smart People"
SEOmoz.org – "Making website owners rank better on search engines"
TechCrunch.com – "Obsessively profiling Web 2.0 companies"
Secondly having a clear vision about where you want to arrive will help you set reasonable goals and it will also facilitate to define "how" you will arrive there. As Seneca, the Roman philosopher, once said: "When a man does not know what harbor he is making for, no wind is the right wind."
Browse all articles on the Strategy category
11 Responses to "Blogging Strategy: Mission Statement"
Daily Good Tips

I don't have statement strategy because my blog is general type. But, good information..thanks

Bang Kritikus

Thanks for your information.

Daniel

That is not far from the truth Thilak 🙂

But the tagline is important for your readers, while the mission and vision should help you define the long-term strategy.

Thilak

Na.. Just mash a catchy tag line. That should work will as a mission statement!

Kat

Great series, Daniel. I read a lot of blogs about blog copy, SEO, traffic generation and such, but I don't think I've seen a series on over all – big picture strategy.

The funny thing is that I've made similar recommendations to the musicians who read my blog, but I've not really taken the time to do it myself.

Thanks for the reminder!

Keep it up!

Daniel

Dawud, that is a good explanation, and it clarifies the relationship between the mission and the vision.

I just did not related the vision to the "what" to avoid confusion with marketing plans that usually have the so called "who, what and how" (sometimes even where and when). In such marketing plans the "who" refers to the customers, the "what" to the product and the "how" to the overall strategy.

Dawud Miracle

The starting point of every strategy is a mission statement and a vision about what you want to accomplish.

As I'm a business developing expert, I just want to clarify this point because I think it might help your readers…

First, you begin with a clear vision of who you are, what you want to offer and to whom. Ideally, your vision has the highest level of clarity to you.

Next, you use your clear vision to develop a mission statement. The mission statement, then, communicates to your audience what it is you do. Ideally, it tells your audience what they get from working with you.

So your vision is what you use to actually craft your mission statement. The vision is the 'what' and the mission is the 'how.'

Raj

Gr8 Post

Thanks for sharing

RAJ
Comments are closed.