Blogging Questions & Answers 9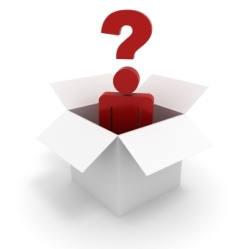 1. David Shaw asks:
How do I move my wordpress blog from one host to another.
The easiest way to do this is via cPanel. Obviously you need to have cPanel installed both on your current and on the future host. If that is the case, you just need to do a full website backup on cPanel, and a restore on the other side. It works like a charm.
If for some reason you don't have cPanel on the current host (on the future one you must, else choose a different hosting company), you will need to do the transfer manually. Here are more or less the steps you will need to follow:
1. Disable the WordPress Cache and the WP-Cache plugin if you use it
2. Use an FTP application to copy all your site files from the old host
3. Backup your MySQL database (you can use phpMyAdmin to do this)
4. Delete all the files inside the Wp-Content/Cache/ folder
5. Upload all the site files to the new host
6. Create a new MySQL Database on the new host, and import all the tables from your backup
7. Change the wp-config.php file with the new user name, password and database name
8. Change the DNS of your domain to the nameservers of the new host
2. Rick asks:
How do you keep the "Related Articles" section out of your RSS feeds? I would like to do this too (so that I can add related posts to old posts without causing the old post to go out over RSS again).
If you are concerned with the RSS feed, I think that you are trying to add the "Related Articles" section manually at the bottom of each post right?
This is not a very effective way to do this. The easiest solution is to simply use a plugin (I use the Related Entries one), and insert the plugin code on the single.php file of your theme, after the code that calls the post text. That way you will insert the related articles section under all your posts, it will be automatic, and it won't affect the RSS feed at all.
3. FightCellulite asks:
I just started my website on the 1st of June. The first week my website had about 50 daily unique visitors, the second week – about 75 uniques, and the third week it was about 100. Now is the week #4 and the number of visitors does not seem to be bigger than the week before. Is this normal? What % should the unique visitors number increase every week? Also, I get about 70% of my visitors from Google – is this normal?

How long, do you think, it might take, to get 500 daily visitors?
First of all I don't think that measuring unique visitors on a weekly basis is good. I know the feeling when you launch a new website you want to check the stats every 10 minutes. But weekly intervals are too short to produce statistically reliable numbers.
Track monthly unique visitors instead. As for the growth rate, I would aim at least for a 20% increase month over month. You can easily mantain that for the first year, and then you might need to reduce your growth goals.
If you are getting 100 uniques a day now, aim for 250 on the next month, and 500 by the third one. That is a very feasible progression.
As for the Google traffic, do not worry about it right now. Any website will need at least 6 months before you can carry an analysis on the traffic sources to see what is right and what is wrong. 70% of organic traffic right on the second month of existence is not normal though, it could mean that you are exploring a very good niche as far as search traffic and competition are concerned.
4. Winning Startups asks:
I havent found any solid information as to what is a good/normal amount of traffic for a blog that has been up three months. Right now I have about 6000 pageviews/month, and am trying to figure out if I'm on track to success, or if I should just ditch the concept and try something else. Also, what's a good amount of pages/visit?
6000 page views per month means you are getting around 200 page views daily, right? Well, I think that is a pretty low number for a website that has been online for 3 months. I would aim for some 2,000 page views after 3 months. That would mean you are on the right track.
Keep in mind that it depends on your web experience also. My first website was probably generating 100 page views daily for the first 3 months also. Then my first blog represented a big improvement, and if I remember well after 3 months I was on the 1,000 page views per day mark. TechCult, my latest project, broke 200,000 page views on the first month it went live. So this is a natural pattern, and there is no need to worry if your first trials are not home runs. The key factor is to learn from your mistakes.
The ratio of page views per visitor depends completely on the niche and type of website. You never want to be below 1,5 though.
5. The Masked Millionaire asks:
My question is about seo. My url is http://www.TheMaskedMillionaire.com The name of my blog is The Masked Millionaire.
I didn't know anything about seo when I started. I still know very little. But I do know that nobody does a search on google for the masked millionaire.

Will seo work if I keep the url but change the name of the blog? Or should I just just mark it up to experience and start all over?
I think you are asking if you could optmize your website for a main keyword or term that is not the domain of the website, right? Yes that is perfectly possible, you just need to use it on the Title tag, and use it consistently thought out the website as well, and possible have people linking to you with that anchor text.
Chech CourtneyTuttle.com for example, despite the domain name, the website targets the "Internet Marketing" keyword, and it is doing pretty well considering it ranks in the second spot for me on Google.
Starting over with a fresh domain and the experience you have now could be a better option though. I think your current domain is quite long.
6. Himi asks:
How much of traffic does your site generate monthly? Please let us know about the no. of visits, uique visitors, pageviews, average time of stay.
The numbers I have are coming from Webalizer and AwStats, so keep in mind that the page views are a bit over estimated. I don't run Google Analytics all the time because I am paranoid about load times, and they add some server requests.
In April 2008 we had around 4100 daily uniques, 7400 daily visitors, and 19700 daily page views.
In May 2008 we had around 4500 daily uniques, 8200 daily visitors, and 24000 daily page views.
In June 2008 we had around 3900 daily uniques, 7300 daily visitors, and 22200 daily page views.
July is probably going to be the same as June. As for the number of page views, I think the real number would be close to 15,000 daily, so around 2 page views per visit.
7. Team Ray asks:
Why didnt you buy dailyblogtips.net?
I don't think my blog is THAT popular, and I don't think DailyBlogTips is a great domain either 🙂 . It gets the job done, but it is too long, and it has three words. I had no clue back in the day.
Also, I am not worried about someone creating a website on DailyBlogTips.net and trying to emulate me. If he copies my content, design or anything else, I am going to sue him. If he creates original content, I will also benefit, cause some of his readers will very likely end up typing DailyBlogTips.com sooner or later.
8. Transcriptionist asks:
How often do you check your blog for broken links and what tool you use for it?
I check for broken links once every 3 months or so. It is not such a vital task (provided you are careful when creating links on the first place). The best program I have found for this purpose is Xenu. It is free and works pretty well.
9. Carolyn Bahm asks:
I would love to see a post about accepting ads on a blog. What should I charge, what information should I use in deciding my price (and in adjusting it as my blog grows), some suggested policies for accepting ads, common ad sizes and formats, any virus/trojan safety tips, whether you advise using a "your ad could be here" placeholder, etc.
Regarding the price points, I wrote a pretty extensive post on Problogger about that a while ago. You can read it on How Much Should I charge for my Advertising Space?
Accepting ads is a tricky task. Most bloggers accept whoever is willing to give them money. I think that is not a wise approach. On Daily Blog Tips, for example, I have turned down a couple of companies that offered unrelated services to our audience, or that had a service that I would never use myself.
One policy that I like to use on my blogs also is the no-animated GIFs one. I find it pretty annoying when the ads are moving and flashing all over the place.
The most common ad formats for ad networks are the 728×90 leaderboard and the 300×250 large rectangle. If you are going to sell your own ads, though, you could try the blogosphere favorite's 125×125 buttons.
Finally, as for using "Your Ad Here" placeholders, I think that those are fine as long as you already have some spots sold, and are using one of them to promote yourself. Having 6 125×125 blocks that say "Your Ad Here" would definitely scare me if I was an advertising looking for a good place to put my ad on. If you have not sold any ads yet, put affiliate banners instead.
Browse all articles on the Q & A category
22 Responses to "Blogging Questions & Answers 9"
Blog Promotion Quotes

This is a really helpful post Daniel. I keep getting requests for my advertising rates but I don't have a clue what to charge.

Medical Transcription Blog

I am getting this error sometimes when I try to login to my dashboard: "MySQL server has gone away on line: 124"

It won't let me in when I get this error and after some time it gets resolved on its own and I'll be able to login without problem.

Do you know what this error is and how to fix it?

I googled on this and couldn't get a fix. Interestingly, some other sites have been indexed by google with this error!

Laura

Fifty unique daily visitors the first week of a blog? and growing 20% each month thereafter? I'm stunned. Is that normal? I could only dream. Are there really that many people who think there is a cure for cellulite on the internet?

Rick

Regarding answer 2…hmmm. I can't imagine a plugin could pick related posts as good as I could. Matching keywords would not be my only criteria. What if I wanted to do it manually? Maybe custom fields that contain the post ids and/or URLS and/or post titles of related posts combined with some code in single.php? (I am assuming if I update a custom field in an old post it will not resend the post over RSS).

Bill Stevens

Love these question/answer blog posts from the masters. Gives great direction for us noobs.

Carolyn Bahm

Thanks for the response and the pointer to your earlier article on ad pricing!

Bengt – fortyplustwo

Regarding question #1, I am not sure a cPanel-backup works all the time. If you have used Fanstastico to set up the blog at your old host and want to use Fantastico again at the new host you have to go a different route.

I used PHPAdmin for backup at the old host, emptying the new database and then import content from the old one when I moved my blogs.

Cath Lawson

This is a really helpful post Daniel. I keep getting requests for my advertising rates but I don't have a clue what to charge. And I did read your post on Problogger ages ago, but I forgot where I read it, so thanks for the reminder – I'll be re-reading it.

The Web Cartoonist

Another great roll. Thanks.

himi

Thanks for the answer Daniel!
Seems like summer is not the best month for blogging. It's still ok, but but the drop in the visitors is quite noticable.

People spend more time outside and go for holidays these days.

Rajaie AlKorani

Last question, another way to fill up your ad spots is by holding a contest or giving them away for free.

Sell Porn Make Money

Great post. It is very helpful to see, but I would just make sure people NEGOTIATE the ad selling process. Everyone wants to feel like they are getting a deal, so sometimes starting higher can be beneficial.

Blog Marketing Journal

This is awesome stuff — very informative. Love the blog!

Anuj Adhiya

Hadnt heard of Xenu – this is going to be very useful for something I do at work – Goodbye manual link checks!

Daniel Scocco

@LiviuX, yep. You will need to update the permalink structure I think, but that is it.

LiviuX

Related to WordPress move … all the internal links will work ???

SEO Genius

Great set of questions and answers this week.

Thanks

Transcriptionist

Thanx buddy. I'm gonna try Xenu.

The broken link checker plugin helps a lot with all those outdated links inside the posts but beyond that it is unable to check the javascript, footer, header, sidebar etc.

SATISH

I specially liked the 9th answer…as I am also selling advertising space directly to advertisers.

And I am waiting to see answers to my long list of questions.
Comments are closed.