Blogging Questions & Answers 4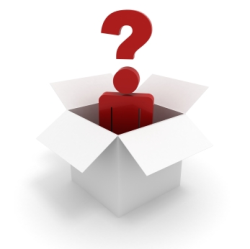 It is time for another Blogging Questions & Answers. You can ask your questions either through the comments on this post or via the Contact Form.
What kind of questions am I looking for? Anything really, from blogging specific matters to SEO and even personal questions.
1. Ravi asks:
What do you think are realistic expectations for a newly (re-)launched niche blog? What are good benchmarks (for example) 6 months down the line in terms of subscribers, page views, PageRank, etc to aim for?
As you correctly mentioned after the question, it is quite hard to give numbers here given that the expectations will vary depending on the niche, the experience of the blogger, the amount of time and energy that he will spend and so on.
First of all I would rule PageRank out of the variables to measure for now. There is a lot of confusion and uncertainty about what Google is planning for the future.
One thing I can share here are the numbers of Daily Writing Tips, a blog that I launched just over four months ago. Currently the blog has 3,200 RSS subscribers and it is averaging 5,500 daily page views. There are blogs that grew even faster than that (e.g., FreelanceSwitch.com reached 10,000 RSS subscribers after 2 months or so), but I am pretty happy with the results so far.
Bear in mind that I planned carefully the launch of the blog, from the content part to the promotion strategy, and I also had an existing blog (this one) to give an initial push.
For someone launching its first blog, however, I think that reaching 500 RSS subscribers on the first 6 months is a pretty solid progress.
2. Jaseem asks:
I have a question to ask you. How much RSS subscribers did you have in first week of this blog. I'll be happy if you me your feedburner graph.
If I remember correctly I had around 100 RSS subscribers on the first week. That is because I had another blog though, and I plugged Daily Blog Tips there.
You can see my Feedburber graph on the "Advertise" page of the blog.
3. Mer asks:
I've got a question about Stumbleupon and their ilk. I have a post that was stumbled many weeks ago, and kind of, almost went viral. The nifty part is, it keeps coming back! Traffic ramps back up to interesting but not earth-shattering levels every week. Do you have any suggestions on how to leverage the post-that-wouldn't-die? Or am I describing the beginnings of something going truly viral? Or, it just occurred to me, is this just the nature of Stumbleupon traffic, that it cycles and just keeps rolling along like this?
What you described is a pretty standard pattern for StumbleUpon traffic. Unlike Digg or similar social bookmarking sites, StumbleUpon will deliver traffic to your popular posts through months if not years to come.
I do not think we could call that post viral, but you almost made it. Once you publish something viral you will have no doubts about its nature: traffic will explode and so will backlinks, and this should happen in a matter of hours or days at most.
As far as leveraging the posts that keep getting regular social or organic traffic week after week, you could customize the post to appeal to the audience that is visiting it. For instance you can add specific links to that post pointing to similar content on your website, or insert a message asking for the readers to subscribe to your RSS feed.
4. Tibi asks:
Do you find paid blog reviews ethical? Would you do any if the opportunity rose ? (i.e. money).
Tough question. I think that "review products" that companies hand out to journalists or bloggers are fine. They hand these without requiring anything in return. If the person likes the product, he will write about it. Period.
The paid reviews model on the Internet, however, is something different. Such reviews could be ethical if handled in the proper way (e.g., proper disclosure, honest feedback, product relevancy and so on), but they rarely are.
I do not think that is ethical when a company pays a certain blogger to write about its product, specifically outlining what the blogger needs to write, what tone should be used and what kind of disclosure is allowed.
I see a lot of small bloggers around that will write anything you ask them for a couple of bucks. I am not sure how positive this is for the blogosphere as a whole.
I turned down several people that wanted to buy reviews on this blog already. That is because I don't think you can have a big and authoritative website if your content is for sale.
5. Hakimi asks:
How many blogs that you owned till today, and how much have you made per month from all these blogs?
I have owned several blogs over the past two years. Only three of them are still active though. I also have some minor websites where I have static content and make some money from Google Adsense.
Adding the income from these three active blogs I make around $2500 monthly (Daily Blog Tips makes 80% of that). I also do some consulting work, but that income varies from month to month.
6.
Salman asks:
What to do if my own blog starts getting caught in akismet as spam? One way is to despam the comments from my list but that isn't working. Are there any ways to get rid of this? I am not able to comment on many good blogs.
It is not really clear how this situation appears, but it might have something to do with other bloggers wrongly reporting your comments as spam.
I had a similar problem in the past, and my comments were getting blocked even in blogs that did not had moderation in place.
First of all make sure that your comments are not going into moderation rather than being blocked by Akismet. If you are sure that Akismet is eating them go to the "Contact Us" page on the Akismet site and inform them about the problem (give details about your site and IP addresses if possible). This solved the issue for me.
Browse all articles on the Q & A category
15 Responses to "Blogging Questions & Answers 4"
seeker

it's very helpful!Thanks!

Daniel

Tejvan, these banners are not affiliates, they are sponsors of the blog (i.e. the pay money for the spot).

Tejvan Pettinger

I notice in your ads on top right, you don't have any affiliate links. Is this because you hide them or do just sell the space regardless of space.

I would also appreciate any tips for finding ad revenues apart from google adsense and selling text links.

thanks

Tejvan

Meraj Khattak

Nice. Keep it up.

Raj

Even many of my pingbacks to you are in the Akismet spam box and my quieries to Q&A too.

60 in 3 – Health and Fitness

I had the same issue with Akismet. It took them over a week to respond, which was very frustrating, but eventually they took care of it. Just use the Contact Us link on their website as Daniel said.

Gal

Mike Pedersen Golf

What if you have a "non" web savvy market. I don't think they get the whole RSS thing. I can do a drop to a fairly large list of mine and send them to a new blog post, but the RSS doesn't go up. Any suggestions? With my list, I should easily be able to get to 1,000, but it seems slow going.

George

Daniel,

Good advice as always. Glad to see that you are continuing to have success with your new blog.

All the best,
George

CompuWorld

hey thank you for your follow up …

just few hours before you published this article I happened to have published about the same thing. I did get my problem solved after contacting akismet!

Bitten

What would you say to a person whose native language isn't English but he/she wants to start an English blog (because of bigger traffic)?

Andrea Moore

I run a relatively new (started May, 2007) blogspot blog that is starting to get a decent amount of traffic and links. Recently I've been thinking about transferring it to a WordPress blog with its own domain. My question is: what problems and issues can I expect in this transition, and what are the best ways to minimize its ill effects? If I buy an expiring domain with PR and links, will that help?

Earth-Byte.com

What do you recommend as far as getting your newly launched blog out into the intarweb?

Daniel

Thanks Sydney, as long as the questions keep coming I will be answering them!

Sydney

I really like this series; it's very helpful. I've been a subscriber for awhile and this is my favorite type of post that comes out of here.

Paul

Maybe you find this Adsense-Preview-Tool useful.
Comments are closed.