Blogging Questions & Answers 22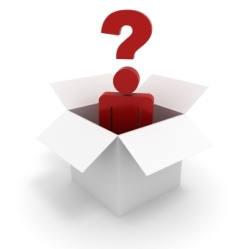 Time for Blogging Questions & Answers. If you left a question on the batch 17 or earlier and I have not answered it, please let me know.
I am trying to answer to all the questions left, even the weird ones! If you have something to ask, just leave a comment below (I should get to it in a couple of weeks).
1. Destination Infinity asks:
If a person is coming to my site via the search engine, and wants to go to my home page – He has to go to the top and click on the picture in order to go to my home page. But I want a link saying 'home' just below my 'About' page in the right hand coloumn. Can I do that in WordPress? If I create a new page saying 'Home' and want to redirect all users clicking on it to my homepage.
This is something really easy to do on the WordPress software (i.e. wordpress.org), though I am not sure if you can with WordPress.com.
On a hosted WordPress install you would just need to open the sidebar.php file under "Design" and "Theme Editor." There you would see the code that calls the pages, and you would need to add a link to your homepage with the anchor text "Home."
I know that WordPress.com has a "CSS Editor" upgrade that you can buy with 15 credits, but I am not sure if this will enable you to edit the CSS file only or the theme files as well. Hopefully one of our readers will know this and share with us.
2. th13rteen asks:
I'm planning on getting a custom blog design from a professional designer and it would be pretty expensive (at least for me). An unique design will obviously help me make my blog sticker. But, do you it will be worth it? Like how much do you think it will help me?
If you have the extra money laying around, and think that your blog is on the right track (i.e. it is growing healthy month after month), then a custom design could work.
It won't do miracles (i.e. it won't make up for crap content), but it helps to give you a stronger brand, and you will also be able to plan the layout more carefully to support your goals.
If, however, you don't have extra money and would need instead to make an investment, I think it you could hold on a bit.
There is no need to get a custom design on the early stages unless you have a business plan written down. For example, when I launched Daily Blog Tips, it was just a hobby site where I wanted to share what I had learned with my previous blogging experiences.
I just grabbed a free WordPress theme, customized it a bit, and started pumping content. After six months I had around 1,000 RSS subscribers and was getting a good amount of daily traffic, and I was still using the free theme!
By that time, however, I realized that the blog had a good potential ahead, and that is where I made the decision to get a custom theme.
So my advice is to go with a free or premium theme (you can find those for $50 already) until you have a clear idea of where the blog is headed.
3. Jaseem Umer asks:
I have a blogspot blog where I once blogged about blogging, then I got a domain name and made it a personal blog. The blogspot one had more readers than my personal blog. But I stopped working with it recently. Should I start working with it again? Or should I stick with my personal blog?
Tough question, especially because you are the person in the best position to answer it.
Why did you stop working on the blogspot blog? Lack of time? Lack of interest? This should provide you some hints on the answer already.
Secondly, it depends on your goals also.
If your goal is to have fun and write about the stuff you like, then don't worry about not having that many readers yet. They will come over time, and the experience will be more rewarding to you if you keep focusing on the stuff you like.
If you need to make money online, and let's be frank here, many people are in just for the money, then perhaps you should choose a profitable niche instead of going with a personal blog.
Meta blogging is not that profitable though, contrary to what most people tend to think 🙂 .
Finally, what I do recommend is that you avoid using Blogger for your projects. Buy the domain and self host it, this is the only way to go.
4. Carbear asks:
Do you have any ideas on what compells people to comment (or not) on a blog?

I have a personal blog with no outlandish expectations. I know people read it, but I don't usually get comments. Sometimes, it's just nice to have feedback and I wonder what makes people comment or not to comment?

(On the other hand, I read a lot of blogs myself, but rarely comment. I just don't feel the urge to. I don't know how to explain it another way. Perhaps it's karma?! Or have I just answered my own question?)
As I said last week, It is an statistical thing. Only a small percentage of your readers will take the time to leave a comment. Humans are lazy, and there is nothing you can do about it. I would say that between 0,01% and 0,1% of your daily unique visitors will take the time to leave a comment on your blog. The precise percentage will depend on your niche and on how you encourage comments, but it is going to be deadly low no matter what.
So my advice if you want more comments is: work on making the blog more popular and increase the traffic, and the comments will come as a consequence.
There are obviously tricks that you could use to encourage more people to leave a comment on your blog (i.e. increasing slightly the 0,01% that I mentioned), including:
asking questions to your readers
writing on controversial issues
sharing your personal stories (which should motivate the readers to share theirs)
rewards top commentators with links
give away prizes to the commentators
create a contest that involves leaving comments
5. Shelly asks:
1. Can ill-information/ wrong-snapshot on 'WhoIs' records be corrected somehow? Does it harm the search engine rankings to have wrong porn info related to your newly bought domain even that it could be because of the domains earlier users/ registrants?

2. Do you have any idea how to customize domain on godaddy with the name server details of a blogspot blog?

3. Whats this business of domain booking, and what is the best way of going about where a group or an individual commands full control and authority (including the rights to sell his/her domain later)?

4. I know from your earlier posts that you also were linked to GoDaddy at some point of time. Which registrants, in your opinion, are best in business and what salient points one prospective domain buyer must keep in his/her mind which purchasing a new domain.

5. What are nameservers/ cnames/ etc. and how to customize them with blogspot blogs? (this 'coz recently I bought another domain directly outside google, and now I'm facing problem of my blog Not being reconfigured?
1. You should be able to edit the whois information of any domain that you own. Just check the control panel of your registrar. If you can't find the option there, just contact them via email.
I would recommend keeping your whois information up to date, or using a private one if you don't want to display your name publicly.
Having a porn website company on the whois of your domain is definitely something I would avoid.
2. Log into your Godaddy acount, and then click on "My Domains." You will be presented with a list with all your domains. Tick the one you want to change the nameservers, and then click on a small icon on the menu bar (once you hover over the correct one you will see the title "Edit nameservers."
Just click there, edit and save.
3. Domain booking? You probably mean domain backordering? Basically it works when someone places a request to purchase a domain once this domain expires or gets deleted. You usually can file a backorder request with any large registrar (e.g., Godaddy).
It is not a business but just another way of purchasing domains. In order to make money with it you would need to be involved in buying and selling domains as a whole.
4. I use GoDaddy for most of my domains. Their interface is a big cluttered, but other than that I never had any problems. Other registrars that I heard good things about are NameCheap.com and NetworkSolutions.com. When choosing a registrar, just research online for reviews and go with the more credible one.
5. Nameserver is a computer server that will map a domain name (which is human friendly) to a computer identifier such as the IP address (which is machine friendly). Those servers implement the DNS (Domain Name System) protocol. If your hosting company is HOST X, for example, you would need to set your domain name servers to ns1.hostx.com (the nameserver), so that when someone types your domain.com, the DNS will know what server will know to map that name into an IP address.
Cname, short for canonical name, is a record in a DNS database that indicates the true, or canonical, host name of a computer that its aliases are associated with.
Configuring those has nothing to do with your blogspot blog, but rather with the domain registrar.
6. Lax asks:
How to easily Embedd youtube in self host WordPress. seeing so many Plugins in google but none them are working properly.
Why don't you just copy and paste the "embed" code that is provided with every YouTube video?
7. Danny Cooper asks:
What is your view on offering free reports, ebooks, whitepapers or whatever the current name for PDF's are, in return for email subscriptions?
I think that is a very efficient strategy for gaining email and newsletter subscribers. If you manage to create an eBook or report with some useful content, other bloggers will be willing to recommend it to their readers, so the overall exposure could be huge.
Having something to offer in exchange for a subscription is much more efficient as well than simply asking for the reader to take his time to subscribe.
The problem is it takes time and effort to come up with a good report or eBook. I am struggling to do one myself.
8. Daniel Maldonado asks:
I was looking thru the wp forums on how to exclude pages from the navigation menu on the top. I found a few way to remove it from the side bar but i really want to remove it from the navigation bar on the top. is there a simple way to do this?
If you want to have full control of the pages on the menu or sidebar, the best way to go is to remove the WordPress code and create the links manually, one by one.
Browse all articles on the Q & A category
24 Responses to "Blogging Questions & Answers 22"
medyum

I can answer two of the WordPress questions.
One: exluding a page from navigation: Make it a child page of another page. Then it won't appear on the top menu bar. You make it a child by going to the page edit. It's toward the bottem of the edit page.
2) To embed YouTube on a self-hosted WordPress, you need to go to your user page, click on your user name, and then unclick using the visual editor and save. Go to the write page, enter the youtube embed code and then publish. If you have to go back and edit that page later, remember to turn off visual editor before you edit the page or the code will just screw up again.

ivy

how to make the menu bar sorted as order (from WP edit area).
cause it doesn;t matter when i change my page order, it always shown alphabetically.
It happen at studio press theme.

will be waiting for the solution.

DStudioBali

Daniel
Is it allowed to ask more here ?
If yes, I want to ask how to list tag using

bugjee

which is the best Related Posts WordPress Plugins >

seo

Smart YouTube is a good plug! I use it in one of my wordpress blogs

Social Media Marketing Blog

i also use smart youtube plugin for my WP blogs..

Josh

I use the "Smart YouTube" plug-in for WordPress to embed youtube videos and it works flawlessly.

Rick

Daniel,

I've been studying the web ecosystem for a while now and there's still one thing I can't figure out. I have google alerts out on various keywords, and often I'll get pointers to 'junk' sites (scraped or garbage content on default wordpress themes, for example). When these sites have ads on them, I understand the motivation. But I see many of these sites with no ads, and I'm trying to understand what purpose they serve (I'm assuming there's some black hat purpose).

Not to single anyone out, but here's one example: mathblogger.com. Any ideas? Thanks!

filmdr

A question:

What do you do (if anything) if Google keeps highlighting one of your minor, less interesting posts for other people's Google searches? I wrote a post about a relatively obscure horror film, and for some reason, I've gotten way more Google-related hits from that than from anything else.

Netpreneur

I have a plan to make a blog with forum inside, what are characteristics of content for blog and forum ? so it's more suitable to post, thx.

Simon from Otooo

Daniel

2 Questions 🙂

1) How do I block an IP address that is spamming my blog frequently and consistently with useless comments and links to non-Google approved sites? It seems like there is some bot auto-posting spam comments.
2) Is there a way that in the page navigation of a blog we can make a link to an outside page? Would this be done through altering the header.php to include another link or through the manage pages section in admin?

Cheers,
Simon

AD PR New York

What are the best traffic stats to use?

Looking for one that is full featured and accurate.

Detailed referrers and demographics are important

Daniel Scocco

@Sam, Thanks for complementing the answers.

As for Network Solutions, and I have been using them for almost 3 years and never had a single problem.

There are horror stories and bad reviews out there for every single registrar (including Godaddy). If you follow them you would end up not using any 🙂 .

Medical Transcriptionist

Sorry, please re-read "Any" as "And" in my third comment.

Rick

What's your take on having a companion newsletter for your blog? (You don't seem to offer one so perhaps that speaks volumes.) People swear by it, but I'm trying to understand why you wouldn't just put all your content on the blog and skip the newsletter.

Jodith

I can answer two of the WordPress questions.

One: exluding a page from navigation: Make it a child page of another page. Then it won't appear on the top menu bar. You make it a child by going to the page edit. It's toward the bottem of the edit page.

2) To embed YouTube on a self-hosted WordPress, you need to go to your user page, click on your user name, and then unclick using the visual editor and save. Go to the write page, enter the youtube embed code and then publish. If you have to go back and edit that page later, remember to turn off visual editor before you edit the page or the code will just screw up again.

Sam Duvall
Ben

@Techzoomin – I use the html posting option instead of the visual posting option. You just copy and paste the code and it is done. That was the trick in older versions of wordpress and I'm using it in 2.6. Works like a charm.

Rarst

Plugin that does exactly what last question asks – skips pages in navigation and elsewhere:

TechZoomIn

Hi Daniel,

Thanks for taking my question.

I tried that way of pasting the embed code. But it doesn't worked for me..Don't know the reason.

How all the Guys are playing with Youtube on their blogs?

Medical Transcriptionist

Any my regular question for this week:

We have a Yahoo widget named AdSensor to have a quick look at AdSense earnings on our desktop. We have a SiteMeter widget to have a quick look at the real-time visitor count and page views on our desktop.

Similarly we have VivaAlytics widget for Google Analytics, but it is not reporting real-time counts. Do you know any such widget to have a quick look at Google Analytics real time counts or can anyone of our community develop it?

(There is one more widget named Dashalytics for Mac users.)

Ruchir Chawdhry

What CPM ad networks do you recommend for bloggers with a small to medium audience?

Medical Transcriptionist

@Daniel Maldonado:

Misty Look, one of the templates of Sadish Bala, has inbuilt features of hiding the pages from navigation bar. For eg., my "comments policy" page has been withdrawn from the navigation bar.

He has got a couple of free similar templates, which you can google out and look at the codes for you to try a similar tweak.

Medical Transcriptionist

Having mentioned about "bounce rate" while answering my question in Q&A #21, here are a few questions regarding bounce rate:

What should be the optimal bounce rate? What is the minimum bounce rate that you think can be achieved? What were the bounce rates at the beginning of your blogs and what are the numbers now? How much did you target for your blogs at their inception, and have you been able to achieve it and if yes, how? Apart from your own experiments and results in this regard and compelling content, what are other tips and techniques that you would suggest to bring the bounce rate down? Elaborate every little aspect in detail by dedicating a separate post for this topic please, as we all know the significance of controlling bounce rates arises from user behavioral tracking by major search engines and its subsequent effects on SERPs.

(Hope I'm not pitching you uncomfortably and that you would not hesitate revealing your numbers with the fact that it is of immense value for this discussion and would help your readers a lot improving their individual performance.)
Comments are closed.