Blogging Questions & Answers 17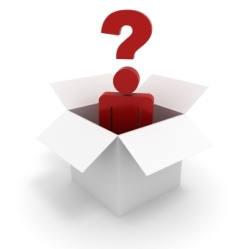 It is Friday folks, and time for another Questions & Answers. You can leave a new question on the comments below, just please don't ask me to review your website…
Anyway we had some interesting questions today, check them out.
1. Rick asks:
How do you change the numbers of posts wordpress displays on different pages? For example, it looks like you have 8 on your home page but an unlimited amount on your archive pages. In other words, I want to be able to dynamically override the "Blog pages show at most n pages" setting on a per-page basis.
The basic way to do this, if you use WordPress, is to log into the admin panel, then click on "Settings," and then click on "Reading." There you can set the number of posts to be displayed per page and on the RSS feed.
The problem with this method, as you mentioned, is the fact that you can only set one number to control all the pages on your blog, including the front page, the category pages, the archive pages and so on.
In order to solve this rigidity, you can use a plugin called Custom Query String. It will enable you to set the number of posts to be displayed on each type of page individually.
2. SEO Genius asks:
1. Do you think my blog could be as succesfull as yours? 😛

2. What made your blog what it is today? I have been trying to answer this myself whilst considering your own blog, problogger and a couple other SEO blogs. To try and unlock the secret to a succesfull SEO blog. The only answer i seem to be able to come up with is "Unique content" whilst i feel this is one of the most important factors, it seems a difficult one to fulfil as the internet is full of content which seems to answer everything.

3. Do you think there is room for another SEO blog?
1. Definitely. First and foremost because I don't think my blog is THAT successful. I sure love the blog, the possibility to share my ideas with other people, and the active and smart community of readers that we have around here. But that being said "meta blogging" is a small niche, and I am realist with it. Your blog is on a small niche as well, so yeah it is possible for you to grow as my blog.
We will never reach the likes of TechCrunch and ICanHazCheesburger though. But hey, small is the new big! (or so they say…)
2. Definitely unique content. If you write what other people already wrote in the past people won't have a reason to visit your blog, however the quality and usefulness of that content. So think with your own head, and do not fear contradicting or is out there. The Internet is pretty new if you think in the big picture, so everyone is an expert on it (most just don't realize!).
3. Yes, but you need to have either a) a very solid experience on the field to share with others or b) some very innovative ideas about SEO to change the way people do things. If you don't have one or the other, people will just skip your blog and visit one of the top SEO blogs already there.
3. Mr. I asks:
Here is my blog: http://www.i-blog-ul.blogspot.com

I just want to ask that is the design of this blog good? And is it capable of drawing some traffic? I am not getting good traffic. In July, it went upto 30 visits per day but now it has went down to 9 visits per day. What should I do to promote my blog?

Are there any improvements in layout I can do?
First things first: use that blog just to experiment around and to learn the ropes. Once you have a good understanding of how the web works and how blogs work, make sure to buy your own domain and to get some web hosting. You don't want to put work and effort into something you don't own right?
The design of your blog is pretty good, but design never attracts traffic per se. (Well, unless you have a killer design which gets featured on CSS galleries….)
You are putting the focus on the wrong factor. Work on the content first. As long as the design is not "getting in the way," it is good enough to get you started.
After you have quality and unique content in place (if you don't, perhaps you picked a wrong niche?), check my Promotion category and try most of those. Some will work, others won't, but you got try them all to learn.
4. Jem asks:
I am relatively new to blogging having spent a great deal of time researching my niche, setting up my blog, and writing posts. I'd like some guidance with respect to building an email subscription list (I am in the process of developing a free ebook that will be distributed to subscribers). I'd also like advice about monetizing my site (I have a number of ideas about "spin off" products (not depending on Adsense, etc).

Also, please take a peak at my site and let me know what you think.
OK guys let me reiterate this: please do not ask me to "take a look" or to "review" your website as this is not really the purpose of the Q&A column.
Now back to your first question, I see that you already released the eBook and is distributing it freely on your website for people that register for your list. That is the single best way to generate an email list, so you are on the mark here.
One problem I see, however, is that the website itself is not getting that much traffic, right? So even if your conversion rate to the email list is high, the overall number of people in there is going to be small.
My advice would be: work on making the blog popular first, and on establishing yourself as an expert on your niche or topic. Once you have that in place, try to launch version 2.0 of the eBook with a bigger effort, perhaps getting friends aboard to promote it and so on.
The same is true for the monetization aspect. Aim to reach 1,000 or 2,000 uniques a day first, and then you figure the best way to monetize that traffic.
Trying to figure out how to monetize 100 uniques a day is not efficient use of your time.
5. Todd Andrews asks:
How come no one reads my blog even though it dominates more than Michael Phelps, Usain Bolt and little Chinese girls?
Lack of humbleness? 🙂
6. Angel Cuala asks:
I have been a follower of your blog for some time now, but I missed this chance of asking for some suggestions.

I am really passionate to blog about marriage and parenting but not seem to increase the traffic. I have another blog about blogging tips and I can say that I am getting more readers maybe because the topic is more popular.

I am now in the process of combining the three topics in a single blog. Will you be kind enough to give me some advices on how to invite visitors from different worlds? As well as other types of blog promotion.

Just like in blog directory submission, I do not know what category does my blog belong, and things like that.

Hoping for a positive response.
First of all, I would think twice before merging those blogs. Remember that successful blogs have a very sharp focus. It is much easier to attract new readers if you can tell them "Hey, this is my blog, and here we talk about X" then if you needed to say "Hey, this is my blog, and here we talk about X, Y, Z, and sometimes about W as well."
As, judging by your comment, your real passion is to write about marriage and parenting, while blogging tips is a niche you entered in because it seemed popular, right?
If that is the case, I would focus my efforts on the former. Even because marriage and parenting advice should be a more profitable niche. Sure it is competitive, but if you manage to break out from the crowd you could make good money with affiliate programs.
Finally, for finding new readers, you need to hook up in places where that audience might already be. Forums that talk about those topics, guest articles on related blogs and so on.
Good luck with it.
7. Austin asks:
Hey,
I was thinking about getting into some blogging but all the subjects I choose would have huge competitors and I really just want to spend 3 moths and at least make 1 grand but I cant do that with that many competitors and all the subjects I picked have a ton of ppl in them. LOL I would have to learn new subjects?????
Hmmm…
First of all, if you never had websites in the past, it will be hard to make $1,000 after 3 months of blogging. You can try, and there are people that made it in the past, but the chances are small.
Now talking about the long term and assuming your main goal is to make money, you have two options when choosing a niche.
If you are a fast learner and a good writer (I hope you wrote that questions in a couple of seconds because you were in a hurry by the way 😉 ), you could perhaps choose a profitable niche even if you don't have passion for it. For example, you could try a celebrities related blog, or a financial advice one. You would obviously need to spend time learning and researching about those subjects, but it is possible.
A second and more secure route, however, is to choose something you already know about or have passion for. Say cars or basketball or books. It might take longer to start making money, but it will also be easier to sustain the efforts along the way, cause you will get pleasure from writing about the things you love.
Browse all articles on the Q & A category
27 Responses to "Blogging Questions & Answers 17"
medyum

Great QandA once again
Unfortunatly didn't get my answers yet…..
Medyum

Jane

I asked the question how to set the settings for this. I now have the answer! For those who are like me, in your Admin panel, you go to "Settings" then you'll see "CQS" in the list and click on that and you're in there! Thanks, Matt, for a great plugin.

Yathavan

Your FAQ section is very usefull.This section itself like a knowledgebase.Thanks for the input.

Ari Herzog

If you want to embed a YouTube video in your blog post, do the following:

1. When the video page is showing, click the link in the top right corner (under the video author's name and date it was added) called "more info"

2. At the bottom of the now-expanded view, are links to the URL and one saying "Embed"

3. If you click in the area where it says "Embed," the entire line should be selected. Else, click once and then with your keyboard, press CTRL-A which selects all.

4. It's then copied to your clipboard…so when you're composing your blog piece, you can paste the code wherever you want it.

Lax

Hi ,

I have a question for next week Q & A's

How to easily Embedd youtube in self host WordPress. seeing so many Plugins in google but none them are working properly.

I belive so many people wants the answer for this.Please help daniel.

Thanks,
Lax
http://www.techzoomin.com

Shelly >> BRICKS-n-MORTAR.com

Dear Daniel,

Hope you remember my previous few postings here on DBT as comments. I have one query which I searched and read on the net, but couldn't comprehend a best answer. Did run a search on your DBT.. there are some related entries.. but am not sure if I got the exact info. Hope you will guide me better as usual on this doubt too.

As told before, I started a blog along with a bunch of pals, named BRICKS-n-MORTAR dot com with true non-materialistic intentions (i.e., not essentially making money from it, but our main motto was to share our knowledge & discussions with a common man about his/her day-to-day civil engineering related queries, and the likes). We earlier were part of our college alumni group sites (on Y! & G!) and discussed various topics of our field through forums or forum-likes. But, of course yes, we definitely want to expand our reach and making this blog a broader platform of knowledge sharing, and if hand-in-hand, the monetization also rolls-into, that would also be welcome.

Now coming to main issue…

We started on blogspot, but after reading your posts, thought of purchasing a domain. The easiest way was to go the google (plus godaddy) customized way, where with single-window transactions, we got the domain name registered as BRICKS-n-MORTAR dot com with the blog automatically being directed to the new domain. (At that time, we didn't know of the hassles called NameServers/ CName/ etc. etc.). But now, while looking for the 'WhoIs' details of this domain, I found that the domain is registered not in our name, but in GoogleProxy's name, and also that the 'WhoIs' cache picture links this domain with some earlier 'Gigz dot net', having some pornographic snapshot picture flashing there. We are getting extremely marginal traffic. Not that we want to inflate our figures for monetization purpose, but yes, we feel there's something wrong. It must be noted that the number of visitors, and even the number of bots/ feedfetchers/ etc. have reduced post transfering of our feed to feedproxy.google.

My questions are:

* Can ill-information/ wrong-snapshot on 'WhoIs' records be corrected somehow? Does it harm the search engine rankings to have wrong porn info related to your newly bought domain even that it could be because of the domains earlier users/ registrants?
* Do you have any idea how to customize domain on godaddy with the name server details of a blogspot blog?
* Whats this business of domain booking, and what is the best way of going about where a group or an individual commands full control and authority (including the rights to sell his/her domain later)?
* I know from your earlier posts that you also were linked to GoDaddy at some point of time. Which registrants, in your opinion, are best in business and what salient points one prospective domain buyer must keep in his/her mind which purchasing a new domain.
* What are nameservers/ cnames/ etc. and how to customize them with blogspot blogs? (this 'coz recently I bought another domain directly outside google, and now I'm facing problem of my blog Not being reconfigured?

Hope to hear from you.
Thanks in anticipation.
Shelly
BRICKS-n-MORTAR.com

Carebear in Crazyland

Hello,

Do you have any ideas on what compells people to comment (or not) on a blog?

I have a personal blog with no outlandish expectations. I know people read it, but I don't usually get comments. Sometimes, it's just nice to have feedback and I wonder what makes people comment or not to comment?

(On the other hand, I read a lot of blogs myself, but rarely comment. I just don't feel the urge to. I don't know how to explain it another way. Perhaps it's karma?! Or have I just answered my own question?)

Anyways, would be nice to see if you have other thoughts on this.

Patti Smith

Dave asked this question above and I also came here to ask a similar question. His question was…
"2) Speaking of images, is there a comprehensive guide anywhere on the legal ins and out of re-using images you find on the Internet? I think we all kind of "freely" use images we find, but I'd like to feel better that I'm following the rules and giving the appropriate credit."

My blog looks very boring without pictures, but unless I created the picture myself I am afraid to use it in fear of breaking some copyright law.

Thank you!

Angel Cuala

I really want to thank you for spending some time to answer my questions, Daniel. It feels great when someone on top on the mountain can still see the ants down under.

Anyway, I think you scared me because I am now hooked into combining them.

By the way, I found some blog directories who approved my blog in the People category. I am also focusing myself in joining forums related to my blog topics. This is funny but there were instances that some of the forum members of Sitepoint and Digitalpoint loves my articles about family.

Consequently, there are parent bloggers who also thank me for learning from my blogging tips. After all, they are more practical and inspirational tips rather than those silly and make-to-believe making money on-line tips.

But still, I will always keep in mind every word you mentioned and be aware that "we cannot serve two masters at the same time", especially the last four words that is only being uttered by humble persons – GOOD LUCK WITH IT!

Lastly, I think you should continue this Q & A as bloggers does not only learn from the answers to their questions, but also from the other answers.

Thanks really!

Jaseem Umer

I have a blogspot blog where I once blogged about blogging, then I got a domain name and made it a personal blog. The blogspot one had more readers than my personal blog. But I stopped working with it recently. Should I start working with it again? Or should I stick with my personal blog?

Ari Herzog

As usual, Daniel, you answer questions well and to the point.

A future suggestion: When writing about a blogging platform, e.g. WordPress, you may also want to include information (or links to information if you don't know) about Blogger, Typepad, Drupal, etc. My reasoning is despite your answer is to a specific person, people may come across the Q&A down the road and wish you answered for their specific platform.

TheAnand

For showing different posts per page you can use a wordpress plugin called "diff posts per page' which will help in solving this problem.

Good initiative with helping out with people's problems. good luck.

th13rteen

Hey Daniel, nice work with the Q&A series. I got a question for you today.

I'm planning on getting a custom blog design from a professional designer and it would be pretty expensive (at least for me). An unique design will obviously help me make my blog sticker. But, do you it will be worth it? Like how much do you think it will help me?

Destination Infinity

Hi,

If a person is coming to my site via the search engine, and wants to go to my home page – He has to go to the top and click on the picture in order to go to my home page. But I want a link saying 'home' just below my 'About' page in the right hand coloumn. Can I do that in WordPress? If I create a new page saying 'Home' and want to redirect all users clicking on it to my homepage.

Destination Infinity

Mayur

Hi Daniel,

I am following your Blog from a long time and loved it. I have also been using your WP Deep blue theme on my Blog , which is awesome.

I want to grab some nice tips from you. My ques. are :

1. Why no one Comments on my blog though i do on others ?

2. I am unable to generate income from my blog using Adsense. Please tell me how can I increase my income through ads.

3. How can I use Backlinks for a better Pagerank and how do I increase my blog visitors which are currently around 300 (avg.) / month.

Thanks
waiting for your advice.

SEO Genius

Thanks Daniel, just come back from a short holiday before University and its nice to see my questions and your views.

You've helped me out a lot, I think the last couple of weeks I ve started to realise where I want my blogging to take me.

It seems unique content or putting a spin on ideas or information that is already out there is a key to making it succesfull and perhaps making it viral.

You have a good point when mentioning that your blog compared to others such as techcrunch is actually a little fish and I agree that small should be if it isn't already the new big 🙂

Franklin Bishop

I really like your tips for the new bloggers. Too many times people are asking right away if their blog design looks good and their content. Well, all they need to know is they need to learn the ropes as you have said above. First they just need to learn what is good content and what is a good web design. Once they have figured everything out a little bit then they can move on to getting their own domain, getting a good web design, and really trying to get readers and subscribers.

Ben Moreno

Daniel,

You don't think you are THAT successful? You are #16 on 45n4 of the top 100 make money online blogs.

Adsense Alternatives

Hi Daniel,

I would like to know your idea of time management… how do you manage tasks amidst so many growing commitments…don't you ever feel these readers questions, advertisers, writing, reading a bit overwhelming?

Secondly what do you do if something unexpected comes up,how do you allot your time to the pre-commited tasks in that case?

Summy
Sohail

Great QandA once again
Unfortunatly didn't get my answers yet

Medical Transcriptionist

My question for you this week:

By making a quick look at your source codes, I couldn't find Google Analytic codes or rather any statistics tracker codes (hope I didn't bypass any codes). What do you depend up on to trace your traffic statistics, just the logs that come along with hosting?

Dave

Hi Daniel,

I have a couple questions this week, so no need to answer them both next week. I just wanted to get them submitted before I forgot them! 😉

1) Am I missing something or is image management just kind of klunky on WordPress?

2) Speaking of images, is there a comprehensive guide anywhere on the legal ins and out of re-using images you find on the Internet? I think we all kind of "freely" use images we find, but I'd like to feel better that I'm following the rules and giving the appropriate credit.

3) On a different note, could you explain the difference between internal WordPress tags and external Technorati tags? I understand how to use both of them, I'm more interested in the difference in implementation. I've read that it's an either/or situation. I've also seen blog listing "Technorati tags:" at the end of their posts. Are those tags that they are somehow pulling IN from Technorati or are they simply listing the tags they've used to categorize their own post ON Technorati?

Thanks Daniel.

Daniel Scocco

@Melvin, where is it?

Melvin

Another great q and a session. I think I have asked you a question before that you haven't answered. Maybe you overlooked it

Mat Packer

Some interesting questions here, and some solid answers too.

Todd Andrews has the best one for mine. haha

Mr Haarg

Share reader's question could be an Haarg answer!
Comments are closed.