Blogging Questions & Answers 13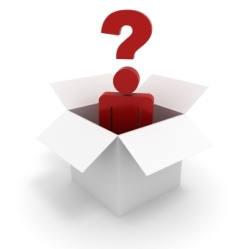 Last Friday we had two announcements to make, so I ended up skipping the Q&A column. This Friday it is back though, with some interesting questions.
If you want to see your question featured here just leave it on the comments section below this post. Thanks for everyone who is sending questions as well, I am getting a lot of fun from answering them every week.
1. Balaji asks:
Hi, I was blogging casually until last month. I heard of few success stories in the recent past and decided to take up a domain and hosting space and I did. Like many of my countrymen, I also have passion for technology. Would it be a good idea to start another Technology Blog (which is the most pervasive one on the blogosphere)?
First of all, buying your own domain name and hosting your website represent an important step in the right direction.
Now whether you should start another technology blog or not is a good question. The answer is: it depends.
There are advantages and disadvantaged connected to it. From one side it will be easier to get backlinks, because you have more bloggers and websites on the same niche. From the other side it will be tougher to rank well in search engines because you have more competition.
The key to answering that question is another question: would you be able to produce quality content that is not available anywhere else? For example, will you be able to break tech news, or to offer a deeper analysis on some of the topics, or to bring a different perspective to an existent topic?
If the answer is "yes," then I think you could try starting your tech blog. If the answer is "no" perhaps you should experiment with something else.
You also need to take into consideration your objectives. If your goal with this blog is only to have fun, then by all means go for a topic that you love, even if the niche is completely crowded.
If your goal is to make as much money as possible, however, you will need to analyze the problem under a more objective lens (i.e. considering the probability of making money with a tech blog as opposed to other niches where you would also be able to write with quality and consistency).
2. Destination Infinity asks:
I have one basic question: How do you link a word or a sentence in your post, to some webaddress (An earlier post, perhaps?)

Any command required here? Would be glad if some help is available.

Also, there is an option in Blogger to email the comments to our email address if we check a button. Can we do that with wordpress?
Most blogging and CMS platforms have visual text editors where you just need to highlight the word that you want to hyperlink, and then click on the "link" button (sometimes it come with the icon of a chain). Once you click there you will be presented with an input form to type the URL of the page that you want to link to.
In order to do this manually you need to insert the following code around the word that you want to be hyperlinked:
<a href="http://www.pagetobelinked.com/">words to be linked</a>
In order to receive emails when people comment on your WordPress blog you just to log into the control panel, then click on "Settings," and then click on "Discussion." There you just need to tick the option that says "Email me whenever – anyone posts a comment."
3. Not So Boring Life asks:
What's your first impression of my site and based on that impression do you think it could be a 6 figure site in 12 months?
The design of your site is really good. I am not sure if the niche is that profitable though. You are basically trying to help people find hobbies right?
Well, I am not sure how many people out there need help finding a hobby. Usually they already know what hobby they would like to pursue, but they don't know how. So instead of searching for a website that help them choose a hobby, they would look for a specific website, say a surfing website or a archery one, that would tell them directly how to develop that hobby.
You could obviously take those niches also, but SEO-wise it would be difficult to compete with the websites that target a single hobby at a time.
4. Ben Moreno asks:
I would just like to ask, "Do you think I am a good writer?"

Please read a few of my posts and give me your honest opinion.
I've read the latest post on your blog. I think you are an average writer. But hey, so am I!
I am being strict on my judgment too. I think average writers are the people that manage to communicate an idea clearly, but their style and usage of the linguistic elements are not outstanding.
A good writer, on the other hand, knows exactly how to leverage words and sentences to achieve his goals.
Becoming a good writer is something that we all should aim too, but it requires study and, above all, practice.
Keep writing everyday, and reading from people who write well, and you will arrive there. That is my plan.
5. Rajaie asks:
What do you do with the money that you earn online? (Invest it, spend it, etc.)
Part of it I use to buy stuff and pay my bills.
The remaining I invest into online properties, mostly on domain names and developing websites.
I thought about investing in stocks sometime ago, but I realized that domain names and websites can be equally profitable, and that is my area of expertise after all, so better to remain focused.
6. David Shawn asks:
Does a professional blog design increase your chances of becoming a top blogger?
Yes it does.
Now that does not mean that a professional design is essential. Essential means something you can't do without. Oxygen is essential for human beings. Clothes are not essential. Sure they make our lives easier, but one could leave naked (provided he would choose a warm region of the planet).
A professional design is like your clothes. You could live without it, but if you have means to get one, it will make the task of growing your blog easier.
That was a weird analogy…
Practically speaking, if you have money to invest and big plans for your site, I think that investing in a unique design is worth it. If you don't have money, focus on producing top quality content, and once the blog starts making some good money, you use it to redesign it.
There are many popular blogs out there that used a freely available WordPress theme until they reached huge traffic levels. Heck, StevePavlina still uses one and is making over $40,000 monthly!
7. Jerry Thomas asks:
I've been experimenting with Google Adsense on a couple of sites, and while I've found it simple enough to use, the ads that get placed tend to be of the cheesy get-rich-quick or click-for-free-ringtones ilk. I think this really detracts from even the small degree of sophistication I'm trying to achieve.

Is there a way to "help" Adsense bring a better class of ad to your site? Are there other ad placement programs that are less tacky? Is YPN any better? Or would I have to sell spots directly to advertisers myself if I want to be this fussy about it?
You can help AdSense to understand you content better by using section targeting. Here is what Google itself says about this technique:
Section targeting allows you to suggest sections of your text and HTML content that you'd like us to emphasize or downplay when matching ads to your site's content. By providing us with your suggestions, you can assist us in improving your ad targeting. We recommend that only those familiar with HTML attempt to implement section targeting.
So how do you implement section targeting? All you need to do is to place the following tags before and after the content that you want to get targeted:
<!-- google_ad_section_start -->
Content to be targeted here
<!-- google_ad_section_end -->
You can use as many sections as you want inside your page, and you can also place them on the header of your page so that meta keywords will be included. Bear in mind that it might take up to two weeks before you see the results of the section targeting.
Another way to manipulate the ads that you will get on the AdSense unit is to blacklist the websites that you don't want to appear there. Just log into your AdSense account, click on "AdSense Setup" and then "Competitive Ad Filter." There you can list the URLs of the websites that you don't want to show ads from.
Finally, selling ads directly is always the optimal option for people that want to retain 100% control of the stuff that they will be promoting.
Browse all articles on the Q & A category
24 Responses to "Blogging Questions & Answers 13"
tacogirl

Great tips – I enjoyed learning manual hyperlink (currently use blogger and do not need it but I filed it away for future when I get tacogirlblog.com running)

Section targeting was great thing to learn as well.

Thanks again for all you do.

Mr. I

Actually, the ad at top is part of template. So I will have to either change template or place something else at its place. I am passionate about blogging but the problem is same, my parents won't understand.

Right now, I am not asking for donations. I just want advice if it is good option or not?

Mr. I

I blog for mainly for fun and money is only 30% reason. But I really need to do something. I live at a place where I have to give an hour long lecture to tell people What a blog actually is!

My parents know about this. I have told them. I am proud. But my parents also see the bills. I know that after 1 or 2 months, I will be able to make some money. But till then, bills are to be payed ad this is the thing my parents do not understand.

What is more better reason for asking for donations than saving my blog! I have sticked to ethics. That's why I never participated in the adsense click exchanges at many forums. I never asked for donations before. But now, I have no other way!

Angel Cuala

With all due respect, Daniel. I would like to share something to Mr. I as he is bothered since he thinks his blog is in danger. Here it goes.

Hi Mr. I,

First of all, I checked your blog and found really nothing wrong that would scare me. However, I was really wondering why you decided to blog, is it for money alone? Or it is for enjoyment only?

If you want to earn money out of blogging, it is just fine but I think your method is wrong. As I browse some of your posts, I did not any money making post like endorsing something, paid posting and others. If you will rely on Adsense in which I think the position is not right (above the post), you will need tons of traffic. Donations? You will need a valid reason to have it.

If you are blogging for enjoyment and you are really passionate about the topics you are discussing, then tell your parents and be proud about it. Your parents should be proud of you anyway. There are other young people who are not doing anything useful.

If you are doing it for both reasons, then be patient and learn how to motivate your self.

Just my 2 cents.

Mr. I

Hi Daniel,

I posted a question before also but leave that one. I have something of very high priority.

In one sentence, my blog is in danger!

I am from a small Indian town. I have two blogs. I spend too much time blogging or promoting my blog. This results in long bills. My parents have said that my internet connection will be cut off if the bill grows too long. I talked to them about blogging but they do not understand that blogging is not a instant cash machine. I am using internet in limits now. But this month I changed my template twice. A lot of data was trasferred. So, bill will be long.
I have only one way left. I will have to collect at least $25 from internet and get check before 10 September. Here the problemetic things are my ethics. I won't ask people for ad click exchange. So, I can not get cash from there too.

Last method is asking for donations! Should I ask for donations? In this internet world of scams, would peopel believe me? Or should I do something else?

I will not talk to my parents as I have tried before three times but every time I got a question smacked on my face: "What do you do on internet?" I tried to explain but all in vain. So, what do you say?

Transcriptionist's Blog

My query for you this week:

I've been long awaiting to see your comment policy so that I could also draft one in correlation with that. Check out your post "12 U.S. Laws Bloggers Should Know" when you were in the thoughts of making one, way back on May 24, 2007. Is it still in the draft phase?

Clare Lynch

I have a question.

I launched my blog not as a way to make money from the site itself, but as a way to promote my business and demonstrate my expertise (I am a copywriter). So far, most of my readers just seem to be other professional writers who blog! It seems like we're all just talking to each other!

So my question is this: how do I connect with my potential client base through blogging? I write mostly for firms in the financial industry.

Destination Infinity

Thanks Daniel. Now I know how to link. I would utilize this oppurtunity to link most of the www 🙂

I have another question, do explain when you have time:

How do people put Digg it! Stumble it! etc after every post of theirs?

Thanks,

Destination Infinity

Austin

Hey,
I was thinking about getting into some blogging but all the subjects I choose would have huge competitors and I really just want to spend 3 moths and at least make 1grand but I cant do that with that many competitors and all the subjects I picked have a ton of ppl in them. LOL I would have to learn new subjects?????
Thank you!I hope you can answer

Mr. I

Matez, Thanks For Advice.
I know it will take time but can you tell me in detail about what you do not like? I have changed the layout just 3 days ago. If I do not get some good traffic, I will change it. But I am experimenting right now with this template.

Have you good advice for a template? I mean what kind of template should I use? Is my ad placement all right or should I remive some of them? Should I reconsider rearranging my widgets?

Regarding domain name, is unorthodox.blogspot.com fine? But changing blog address will affect traffic! I will wait for the export feature of blogger to come out of draft and then migrate.

Thanks for advice! More are Welcome

Angel Cuala

Hi Daniel,

I have been a follower of your blog for some time now, but I missed this chance of asking for some suggestions.

I am really passionate to blog about marriage and parenting but not seem to increase the traffic. I have another blog about blogging tips and I can say that I am getting more readers maybe because the topic is more popular.

I am now in the process of combining the three topics in a single blog. Will you be kind enough to give me some advices on how to invite visitors from different worlds? As well as other types of blog promotion.

Just like in blog directory submission, I do not know what category does my blog belong, and things like that.

Hoping for a positive response.

Thanks!

Todd Andrews

How come no one reads my blog even though it dominates more than Michael Phelps, Usain Bolt and little Chinese girls?

Ben Moreno

Thanks for the honest comments. It's motivates me to write.

Jem

I am relatively new to blogging having spent a great deal of time researching my niche, setting up my blog, and writing posts. I'd like some guidance with respect to building an email subscription list (I am in the process of developing a free ebook that will be distributed to subscribers). I'd also like advice about monetizing my site (I have a number of ideas about "spin off" products (not depending on Adsense, etc).

Also, please take a peak at my site and let me know what you think

Matej

Mr. I, your domain name is really weird one, I would change it. Also you have only one post displayed on your homepage. Personally, I don't like design ( except the header and leader add )

@SEO Genius

I believe that if you change site's design that your blog could be much more successful. Have you noticed that your post titles are not linkable?

Daniel Scocco

@sATISH, I will get back to your question.

Yes I am just testing a CPM network, and adsense is the inventory filler.

I will let you know how it plays out. Though I can say already I hate the look.

SATISH

I am seeing AdSense ads in the top of DBT… But the source code shows that its not adsense codes directly put in your pages. It showns adsense ads when there are no ads to serve from the ad network you are using..Am I right? Anyway, I am not sure about what I am talking!

I just wanted to ask your experience with the top adsense ad banner. Is it good to show image or text or image/text ads?

Get Your Green On

Great q&a… It is funny how questions can vary to the very basic to the very complex.
Thanks

Cherran

Hi Daniel,
I asked a question last week(comment 7). Hope to get an answer next week.
Thanks.

Writer Dad

You did a great job answering these questions. I'm especially impressed that you took the time to go and read someone's post when they asked if you thought that they were a good writer. Good on you. That's why this site's in my reader. Thanks.

L-Jay

@ Not So Boring Life

Even though I'm not looking for a hobby to take up I enjoy reading your blog. I see it more as a hobby-pedia that provides interesting stories, clips and tips on getting the most out of your life. I don't think I'd ever take up shark fishing but I like reading out about it on your site. There is also good info about things that I already do – like going to garage sales and berry picking that I can contribute to. Maybe you can branch out into 'sports and leisure' to help you monetize your blog. I've heard that becoming a 'hub' on the net can be very profitable too.

Best of luck!

Ramiro

Thak you for the tips. It is always a pleasure to read your posts.

SATISH

Nice, informative Q&A asusual..

But one question Daniel..
I had put some bunch of questions in the comment(comment number 42) section of article

SEO Genius

Some more great questions, seems people are starting to take advantage of your blogging questions topic by using your experience (good idea) 😛

I have a couple of questions again myself.

1. Do you think my blog could be as succesfull as yours? 😛

2. What made your blog what it is today? I have been trying to answer this myself whilst considering your oqn blog, problogger and a couple other SEO blogs. To try and unlock the secret to a succesfull SEO blog. The only answer i seem to be able to come up with is "Unique content" whilst i feel this is one of the most important factors, it seems a difficult one to fulfil as the internet is full of content which seems to answer everything.

3. Do you think there is room for another SEO blog?

Thanks again for the oppurtunity to ask our questions.
Comments are closed.