Blogging Idol: We Have a Winner!
All right folks, it was an intense July for me and I am sure for all the competitors, but we are finally at the end of it. Hopefully it was also a funny experience for everyone involved, include our readers who followed the contest.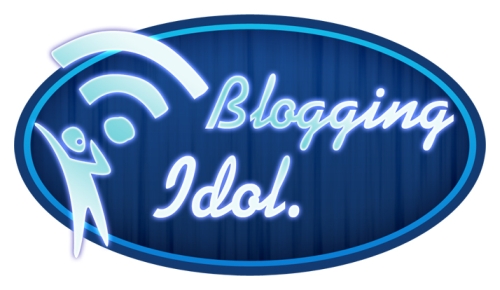 The Weekly Updates
We had weekly updates during the past month, where we discussed the general developments and where competitors shared their strategies, so if you missed any here are the links:
The Sponsors
I would like to lay a final thank you for the sponsors who donated money and prizes for the contest.
Yoast.com: The blog of Joost de Valk on SEO and WordPress.
And the winner is…
Most competitors ended up with a healthy increase on their number of subscribers, so an extended congratulation goes to all of them.
Then we also had some blogs that performed particularly well. Romeuy.com was disqualified due to offering downloads (for which he didn't have the copyrights) in exchange of people subscribing. It was a mistake not done on purpose though, and his gain in RSS subscribers was outstanding nevertheless. He started the competition with 759 subscribers and ended it with 2386.
His strategy was to use keyword research and SEO to make his posts rank high on search engines, and then to place a highly customized email subscription form on each of the posts that were receiving organic traffic. Quite clever, and he said he will be back on the second edition to win!
WinningTheWeb.com was another surprise. The blog stayed with a flat number of RSS subscribers thought out the month (hovering at 950), and then 2 days his feed count suddenly jumped to 1500. Basically he was working promoting his Aweber newsletter, and 2 days ago he activated the Blog Broadcast feature, transforming those subscribers into RSS subscribers as well. He almost took the prize, having 8 fewer subscribers than the leader. That was close!
So the winner of the first Blogging Idol is Abhijeet from http://www.stockmarketindia.net/
He started the competition with 953 subscribers, and ended with 1538, an increase of 585 subscribers. Some people claimed that perhaps he was cheating, especially because his blog shows fewer hits than subscribers. Well I did some research and it looks like he is clean.
He had been gaining around 250 RSS subscribers every month for the past 4 months already, so a 580 increase is not impossible considering he had an extra inventive on July. Additionally, I also had access to his Feedburner stats and to the complete list of his email subscribers. It all looked fine.
So what strategy did the author use? His blog covers stock market tips, buy calls and similar, so he leveraged that content to get email subscribers. The first tactic that he employed was to increase the post volume (to 2-3 per day) and to include a huge email subscription box on top of the content column.
Secondly he emailed several Google and Yahoo! finance groups with extensive stock market reports, and inside those reports he inserted a very explicit link to his Feedburner email subscription. The link encouraged people to click to receive free stock market updates and tips.
Looks like it worked quite well!
What do you want to see on the next Blogging Idol?
I had a great time with the first Blogging Idol contest, and I think that the participants and readers did as well. Within a couple of months we will have a second edition therefore.
There were some flaws on the first competition, and I won't deny. But it was a good learning experience nonetheless, and hopefully we will fix the problems in the future.
The question then becomes: what do you want to see on the next Blogging Idol? That is, what factors do you think we should use to measure the winner? What kind of blogs should be allowed to participate? How many competitors?
Here is one idea that I am considering: limit the participation to 10 or 20 big and established blogs. Use 4 factors to decide the winner:
1. Traffic from Google Analytics (participants must give me access to it).
2. RSS subscriber gain
3. Technorati rank increase
4. Voting from the readers
I know that each of those factors can still be gamed, but combined it would be much less effective for someone trying to. For example someone would need to spend a lot of time to cheat the RSS subscriber numbers, but this would not help him with the other 3 factors, so he could still end up losing.
What do you suggest?
Browse all articles on the Blog Projects category
62 Responses to "Blogging Idol: We Have a Winner!"
siong1987

Daniel, as I know, the feedcount chicklet is based on the feed count from the Awareness API provided by Feedburner. From the API, we know that Feedburner haven't updated the RSS count for the day 31st.

And, here raises another problem: What time zone are you actually based on?

IMHO, it is the best to use timezone set by Feedburner.

Thank you.

big jason

404 was the mark two days in a row. there is no way in hell I got zero subscribers today. totally impossible. again, probably nowhere near to win, so no big deal. just will be interesting to see where I finished once my feed updates. no worries

Daniel Scocco

@Jason, I mean July 31sorry 🙂 .

Your is feed count is showing 404 for me at August 1st, 7 am. So I am pretty sure that was the mark at midnight also right?

big jason

@Daniel You mean August 1st? 😉 what if it didn't update at midnight? it didn't update for me at midnight at 12am july 31 and hasn't today either. of course mine now says 0. 😉 doesn't matter since I would have had to knock it out of the park anyways, but my final count of 404 is up until July 30th not July 31.

Daniel Scocco

@Big Jason, yeah it updates once every day, hence why I waited it to update on July 31 and declared winner. That number would stay the same until midnight.

Daniel Scocco

@Mommy Meryl and Siong, the contest was based on the Feedburner feed count chicklet. They update it once a day, so at mid day of July 31 we already knew who was the winner.

That number would stay the same till midnight anyway.

Todor Christov

Good work for all contestants – congratulation!

And good work from the organizers and sponsors, too!!

big jason

a friend of mine just confirmed that feedburner is not real time and updates every 24 hours. if this is the case, why has the winner been announced. maybe gyuatae will be first tomorrow?

VENKATAKRISHNA NALAMOTHU

I finished the contest in third place (missed second place by just 4). Thank you Daniel for conducting this wonderful contest. Only bad thing is there are no prizes from second and third place finishers. Am I selfish?

matan

Finally, And congrats to the winner Guys!. This will go down in history as other people spoken i hope

O. Messaoud

A great experience seriously. I managed to triple my RSS count moving from 7 to 22 🙂 THAT is what I call performance. Stockmarketindia didn't even double his count 🙂 hehe Just kidding !!
Congrats to Abhijeet. You will stay in History as the first blogging idol ever.
I think that having multiple criteria for the next edition is a very good idea for the resons you enumerated.

siong1987
siong1987

I just check the latest feed number by using Feedburner api. Since the api shows that the feed count on 31 July is not released yet, so, I don't think this final results are official.

Karl Staib

I really liked the RSS Idol contest the way it was, but I can see how much of a problem it all was. Creating a contest with larger RSS blogs makes sense. You can keep a closer eye on the contestants.

I hope that you will sprinkle in RSS Idols with the smaller blogs in the future. I hopefully won't be in that small blog category any longer, but I sure learned a lot and I have a few good ideas that I'm going to try.

Thanks for a great opportunity and I'm going to use this contest to spring me into the popular blog category.

big jason

sneaky gaming with aweber. 😉 congrats to the winners. was fun

big jason

Nick Stamoulis

The Indians absolutely are dominating in this field… congrats man.

Medical Transcription Blog

The stock markets in India were tumbling down last month, showing all sorts of nasty games dancing in tandem with the Indian parliament and Dr. Manmohan Singh's government's fate!

Abhijeet, at least you are a gainer when everybody in the Indian stockmarkets were losers! Congrats.

Adam Singer

impressive stuff – well done on these guys !

Mommy Meryl

Hey congrats to the winner!! That is exciting and thanks for the great competition. I guess my only silly question is that the contest was supposed to end on July 31 at midnight,right? Its not even 4pm where I am – AZ. .. not that I really had a chance to pull up, but maybe some other guy did. . .

Umar in Dubai

congrats to the winner…. it was a nice contest to run for and everyone gained lots of readers and subscribers. Looking forward to the next edition of blogging idol.

KeyOfLostArch

1. Traffic from Google Analytics (participants must give me access to it).
2. RSS subscriber gain
3. Technorati rank increase
4. Voting from the readers

1. I don't use it, nor want to
2. ok
3. I don't use it (although I'm listed)
4. Visitors aren't reliable, since they haven't seen all the sites. And also it's highly effected by the traffic.

—

Shouldn't this be about finding new faces of the blogosphere, since it's idol(s) 😉

Stock Market Informer

Wow, Gyutae at winningtheweb almost took my breath away!

Congrats to everyone who gained the new subscribers, every subscriber counts!

I hope the people who condemned my blog would realize that there were legitimate efforts behind the increase in RSS subscribers.

Thanks Daniel for holding this contest and be one of my motivations to focus on RSS subscribers.

Jacob from JobMob

Actually, everyone that participated deserves kudos! But an extra pat on the back to the 3 I mentioned.

And Life is Colorful for the standings updates 🙂

Jacob from JobMob

Congrats to Abhijeet! Romeuy and WinningTheWeb also deserve kudos.

For the next edition, as you point out that any number can be gamed, so numbers shouldn't be the final determinant. Use the numbers to narrow the candidates crop to 10 finalists and then use a small, odd-numbered judges panel of A-listers (yourself included?) to make the final ranking. Ideally everyone that makes it to the final round would gain something (exposure on the judges' blogs?), and there should be a grand winner – the Blogging Idol – and 2 runners' up.

Oh, and have it in January-February '09. Sooner would be too soon and you don't want it during the holiday season.

SATISH

The competition was very good. I could learn a lot of things in very less time.
And Congratulations, Abhijeet!

As far as next blogging idol is concerned, limiting it to 10 or 20 big and established blogs would be quite uncomfortable. Atleast consider including 50 blogs(which meets some of your requirements).
And my Congrats to Daniel, for conducting this contest successfully.

I wish you all the best for coming Blogging Idol contests.

Sell Porn Make Money

congrats to everyone. I am sure this has helped everyone that participated.

Rome

Hi Daniel, thanks for the dofollow link and the mention 🙂 and thanks to you and the contest. I wouldn't have searched for more keywords if not for the contest.

For the second edition, It would be nice if everyone started from scratch. 0 subscribers and 0 traffic. Start a new blog with your subdomain or something like that. Get as much traffic, subscribers, alexa, technorati, readers votes. 🙂

th13rteen

Congrats, Abhijeet. It was a nice competition. So when's the next Blogging Idol? Next year?

John Young | We Have Contact

Unfortuately, I wasn't able to participate in this contest due to time restraints – but hopefully it will happen again.

Congratulations, Abhijeet!

Gary

I did enjoy the contest. I wasn't able to do all the things I wanted to in July, but the increase in RSS subscribers I got was well worth the effort regardless.
Comments are closed.