Blogging Idol Contest: Accepting Sponsors and Applications!
You probably saw the competition between John Chow and Shoemoney, where both bloggers dueled for one month to see who could gain more RSS subscribers on that time frame. It was a fan event for the readers and fans of both bloggers, and it also was positive for the bloggers themselves because they ended up with a huge boost in the number of subscribers.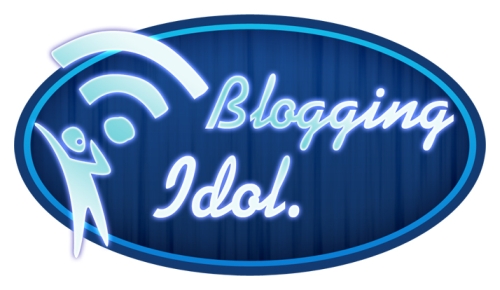 When the competition was over I thought that it would be cool to launch a similar one but at a larger scale, and that is when I started conceptualizing the idea of the Blogging Idol.
The idea
Basically I want to create a competition where any blogger with 1000 subscribers or less can enter. People can also create brand new blogs just for the competition. Those bloggers will then compete for one month, and we will track the initial and the final number of subscribers (as reported from Feedburner), and the blogger who manages to gain the largest number of new subscribers in that period will be declared the Blogging Idol, and will win the money prize.
Should the contest become successful in the future editions we can also have variations. Instead of RSS subscribers we could make the competition around raw traffic or income generated, for example. The first one will be focused on RSS subscribers though.
The 1000 subscribers cap will be used to exclude larger blogs and pro bloggers. It would not be fair after all if guys with brand new blogs were to compete with someone that already has 10,000. For the latter, adding hundreds of new subscribers in the course of one month is not a difficult task.
The objective of the contest is to give new bloggers an opportunity to compete with others and to prove their ability on blogging and online marketing. At the same time, it should also allow everyone to see what techniques and strategies will work, the ones that will not, with real examples behind everything.
Sponsors Welcome
I am planning to have one big final prize that will be awarded to the winner. Ideally it should be a cash prize, but products and services with high value (over $300) might be included.
I am talking with some companies that might sponsor the event already, but if you want to get involved just drop me an email via the contact form. You will get your company, product or service mentioned on at least 4 posts, and showcased in front of tens of thousands of eager bloggers.
Rules for the Competition
All participants must activate the Feedburner feed count at the beginning of the competition.
Participants will need to send a short email weekly (100-200 words), describing their strategies to gain RSS subscribes, and what they are doing on their blogs.
I will group all those emails and publish them on a single post every week, so that readers can follow and understand how participants are competing.
Blackhat methods will not be allowed, so you can't fake stats, try to damage the blog of competitors and so on.
Paid promotion will not be allowed, else it would become a "who can spend more" contest.
If you have a blog with over 1000 RSS subscribers and will create a brand new one for the competition, you can't use your established blog to promote the new one
All other strategies and techniques are allowed (guest articles, contests, give-aways, controversial articles, free eBooks), so you are free to get creative
Send your application
If you agree with the rules of the contest, just send me an email via the contact form with your name and the URL of the blog that you want to enter on the competition (it can be the URL of a non-existent blog if you are planning to create one).
Update: There is a new post about the contest. So far we have almost 80 contestants, and $1500 in prizes for the winner. You can read about it here.
Browse all articles on the Blog Projects category
73 Responses to "Blogging Idol Contest: Accepting Sponsors and Applications!"
Mcneris: For Bloggers

I came across a template the other day and when I did a testy run of it, it showed 11K and some fraction subscribers. That was on a new blog. The RSS subscriber base can be doctored by those that know how. Also free email accounts could be used to fictitiously swell that number even on feedburner. Great idea, but really we have to find a more objective way of judging, besides, if it is an Idol-like thing, then "readers" should judge especially after initial shortlisting.

Julie N.

Awesome idea! I'm in! Great way to get motivated, meet some new bloggers and gain viewers! Thanks!

Vaibhav

That is something which everybody requires. Subscribers, subscribers, Subscribers. More and more …
I have been doing some good within last month, but I hope this will help me increase our base maximum.
I am in 🙂

Daniel Scocco

@David, I don't see the competition becoming more known within 1-3 weeks. What would make that happen 🙂 ?

David Shaw

Would like to say that it would be better to delay it for 1-3 weeks, let the competition become known, also, all of us with exams can get them out of the way….

Just a thought!

The BlogUpp! Team

Great idea, Daniel!
That should really stimulate new ideas and interesting content to achieve those results.

We'll send you an email with a sponsorship offer.

Melvin

it sounds a little complicated to me.. i will read it again and again..

sonia

Oh what a lovely idea. I'm not going to participate because I am the blogger that is excited I have 4 people on my feedburner. 🙂 I have no idea how to increase my rss subscribers. Much to learn. My two-cent suggestion… if possible, it would be great to see a diversity of blog contestants and I mean, not just a diversity in terms of the various niches. I'd personallu love to see a "personal" blog, a "political" blog, a "literary blog".

shahar yair

Great Idea, everybody gains from it…
We will get more subscribers and will learn interesting new techniques others are using..
We are in !!! Sending a mail right now 🙂

James

Good idea..but not involve this time, may be later. But l'll be watching the contest as supporter 🙂

Blog Marketing Journal

What a cool contest! Love the icon!

David Shaw

I am going to enter this.

Seems fun, and is also good motivation to get more RSS Readers!

Miguel Cangueiro

I'm in the competition… I' going to send the e-mail right now

SATISH

Hi….

I am also very much eager to start enrolling myself into the competition, but as SEO Genius said, it was better if you would have started it in the next month(as this is a exams fever month for students).I thought, it was better to accept sites(competitors), when you get some more sponsors, so that the competition would be bigger.Anyway its left to Daniel.

Best-of-luck Daniel….

bananas

LOVE this idea. Can't wait to hear more.

Daniel Scocco

@Team ray, I think most people will try to compete fair. That is the point after all, to learn and apply new techniques along the way.

Also, blackhat techniques are not allowed, and I will monitoring the participants.

team ray

sounds good

but it seem a bit easy to game jmho

Ozz

Daniel,

Will you require that the feed count be displayed on the blog? If not, how will you verify the count?

Tony

Very good idea! Like you said, it's not perfect because someone with a few hundred subscribers should be able to add them more quickly than someone with only 15, but it's pretty good nonetheless.

Maybe if there were a rule that a blog had to be under a certain age (say, 1 year or less) that could help eliminate blogs that have already been around a long time and therefore may have an unfair advantage. Just a thought…

Jacky Supit

wow you are always be the first on thinking out of the box! great! 🙂

datter

I've been away from blogging in general for a couple of years, and just got a new one going a couple of days ago. This is a very nicely timed idea since my RSS subscriptions are currently a big goose egg.

CarolBEE

Love the Idea!! I am looking forward to participing in the contest and to some great ideas from others to help increase my RSS Feed.

Keith Dsouza

Well definitely gonna be in, I have been stuck at the below 1000 mark for quite some time and haven't really put in much efforts to get more RSS subscribers of lately.

This competition will definitely motivate me to do better and increase my subscribers.

–Deb

What a fun idea!

Rajaie AlKorani

Yes! Heading over to contact form 🙂

SEO Genius

Ahh ok that sounds better to me, well i shall keep track of whats going on through the blog, hopefully you will start it a week later, so my exams have finished 🙂 but its up to you.

No problems mate, i was just worried you would of found it rude.

Daniel Scocco

@SEO Genius, only the numbers of RSS subscribers gained.

If you start with 900 and finishes with 990, your final score is 90.

Thanks for noting the typos, I wrote the article on a rush that is why there were a bunch of them.

I sure appreciate you taking the time to point it out!

SEO Genius

Hi Daniel good idea however i aswell as Tom are confused, so does it count the number of RSS readers that you start with or just the amount you gain?

Also Dan, sorry to point out and i may be wrong however there a few grammatical errors in your article, usually there are none, so i am guessing you are tired.

Here they are:
"I start conceptualizing" Line 8 Should be "I started conceptualizing"
"and the blogger the" Line 13 "and the blogger who (or) that"
"larger number of new" Line 14 "largest number of new"
"on that period" Line 14 "in that period"

I hope you do not find this rude, me pointing out mistakes, i am definitely one to make them too.

Anyways great article, i may consider signing up with a new blog i am planning on making in summer.

Daniel Scocco

@Tom, yeah its not perfect, but it is the best I could find.

Suppose we made the competition around %.

Someone that started with 10 and finished with 100 got a 1000% increase.

That would be higher than someone that started with 200 and finished with 1900 subscribers.

It is not fair all the same.

I think using absolute values with bloggers with 1000 or less subscribers should create a pretty competitive landscape.

We could try lowering the cap to 500 also. What do you suggest?

Tom – IncomeDiary.com

So if a blog that starts with 900 subscribers ends up with 990 and a brand new blog goes from 0-89 – the one with 990 wins? That seems a bit unfair doesn't it?
Comments are closed.