Blogging Idol 2: We Have A Winner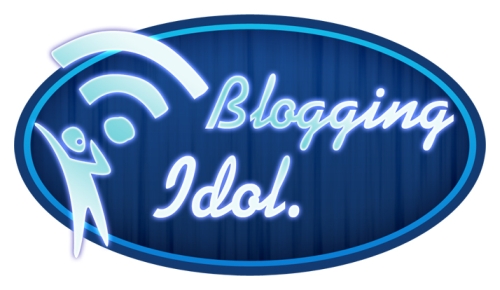 Actually we have three winners! Surprisingly enough, two of them are tied on the first place, and one is taking the third place.
The Sponsors
First of all let's thank our sponsors and make a recap of the prizes.
A lifetime subscription to Keyword Country (worth $2,000)
An annual subscription to the Trackur corporate edition (worth $1,000)
$300 courtesy of Sponsored Reviews
$300 courtesy of BidVertiser
$300 courtesy of TNX
$100 from Daily Blog Tips
$300 in text links from Text-Link-Ads
A 3-month subscription to the SEO Book Training Program (worth $300)
The Winners
The three winners and their respective scores are:
http://www.happyschoolsblog.com with 3 points (wins because of tie breaker)
http://www.suzannefranco.com with 3 points
http://www.tofugu.com with 1 point
So congratulations to Raghu from HappySchoolsBlog, he is the Blogging Idol!
Happyschoolsblog.com got 1 point for the biggest RSS increase, 1 point on the voting poll, and 1 point from one of the judges. Suzannefranco.com got 1 point on the poll and 2 points from the judges. Tofugu.com got 1 point on the poll.
Jarrod and I voted for Suzanne Franco because we thought she was the most energetic and creative competitor. She tried a wide range of strategies to gain subscribers, and most of them worked well. Her methods were very creative too (i.e. creating videos to pitch Internet marketing gurus to support her on the competition), and her percentage increase was the largest one in the competition with almost 1000% of gain in RSS subscribers.
Ricky voted for Raghu from Happy Schools Blog because he thought that Raghu was the most experienced and analytical competitor. His strategies were carefully crafted to yield the largest RSS subscriber gain, and in absolute terms he accomplished it with a total gain of 1224 subscribers in 4 weeks of competition.
The tie breaker parameter was the largest increase in RSS subscribers (you can check the rules here).
Thanks Everyone
I would like to extend a thank you to all the competitors, readers and people that supported the competition. I hope that you had fun on this month of RSS gain extravaganza, and I will see you all on Blogging Idol 3!
Browse all articles on the Blog Projects category
47 Responses to "Blogging Idol 2: We Have A Winner"
Eryaman hali yikama

Very nice sharing. Thank you…

Radu

Nice contest! And congratulations for winners!

But hey! All the contestants seem to be winners – because they had taken the challenge, they worked hard to achieve a goal and more over – because they shared some of their techniques to the others whom might be doing their first steps in the web world.

So congratulations all and maybe Idol 3 will get you all back soon in competition!

Best regards,
Radu Poe

medyum

Great competition, I'm little disappointed because I failed to get a point or two hehe. But that's my fault, I wasn't planing my strategies from the beginning and I failed to do some stuff like DVD's giveaways ( 15 copies! ), I needed to schedule it for December.
Not to mention I forgot what was the last day for voting ( again!), haven't done half of stuff I planned to do to get votes like emailing people who comment and niche friends geeeez I "hate" myself

Mohammed

To start earning money with your blog, initially use Google Adsense but gradually as your traffic increases, keep adding more and more money making programs to your site.

Dave08

Congratulations

I might enter next time also.

Dean Saliba

Well done guys.

I really enjoyed the competition and will definitely enter next time.

Colby

Congratulations to the winners and everyone in the contest. I'd like to thank Daniel for putting together Blogging Idol 2. Although I didn't do anything innovative or spectacular to increase my RSS subscribers this competition did force me to test many different ideas on how to increase my subscriber base.

I worked harder on my RSS subscribers during the month of November then I did all year thanks to Daniel!

Once again great job everyone and I'm looking forward to Blogging Idol 3!

Jeswanth

Hiya Raghu ! you have done a great job… Congratulations !

keep rocking …. good luck…

Jeswanth.M,
Hyderabad.

Joel Drapper

Congratulations everyone!

Cory from Dental Heroes

Congratulations to the winners. You're all winners really. Think about it, out of all of the blogs out there, you're in probably the top 20% that's an accomplishment.

I aspire to be on that level. One day 🙂

Wishnu Gallery

Congratulations
To All.. very nice Blog

Ajith Edassery

Congratulations to Raghu, Suzanne and tofu…

Any prizes for those who lost max subscribers 😆

TheWeblogZone

Congratulations to the winners! 🙂

TechZoomIn

@Raghu,

Congrats man for standing with title.. 🙂

@ Suzanne,

You are the real idol with out title..But its a great platform you showed your skills and your blog came to next level already 🙂

Angel Cuala

I know Suzanne can make it, I can feel it. Now, I know my instincts don't fail me. My time in making a post for her was not wasted.

Congrats to all, and of course to you, Daniel! This was a great contest.

West Yorkshire editorial photographer Lorne Campbell

Well done all. I think you are all winners in a way, after all that is what blogging is all about. I have learned quite a bit from following Blog by Suzanne about the working of blogs and how to promote website.
I look forward to Blogging Idol 3.

Monty – Sensonize.com

Congrats to all the winners!
Great going, specially Suzanne! 😉
Comments are closed.